Ha Jung-woo reveals his artwork
Actor Ha Jung-woo is exploring his creative side with an individual exhibit of his artwork (his first ever), which will be on display for the next month at a gallery in Yangpyeong, Kyeonggi-do. A recent spread in the March issue of Vogue magazine also featured a few of his paintings, pictured here.
This opportunity came through a bit of happenstance; a scriptwriter on Ha's movie team had seen photos of the paintings in Ha's cell phone, and made the recommendation for the exhibit. Curators then visited Ha's home to take a look at his work, which led to the planning of this show.
Ha is currently filming The Murderer, which reunites him with director Na Hong-jin of the hit thriller The Chaser, and said, "I act as a murderer at night, and paint in the mornings. Acting alone without an opponent, I feel these pressing emotions. I take those feelings home and paint with them."
Regarding his interest in art: "It began in my university days as a hobby, and I started painting in earnest starting in 2007 because I wanted to give my father [actor Kim Yong-gun] a painting to cheer him up." (Ha seems close with his father and younger brother, who is also trying to break into acting; the three have lived together since his parents divorced some time ago.) He also explains that Go Hyun-jung, Kim Hye-soo, and Yoo Hae-jin encouraged him in his artistic pursuits, and he has also painted together with his girlfriend, model Go Eun-ae.
The exhibition opened on March 6 and will run through April 4.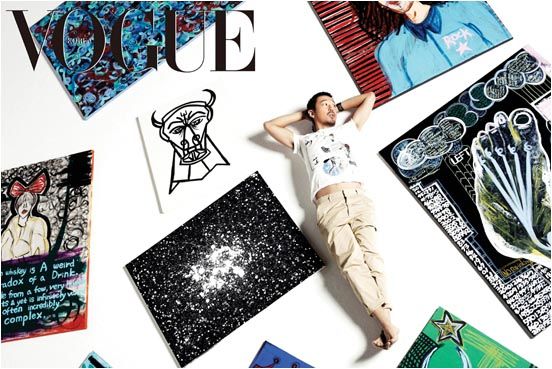 Via Newsen
RELATED POSTS