Min Hyo-rin makes big screen debut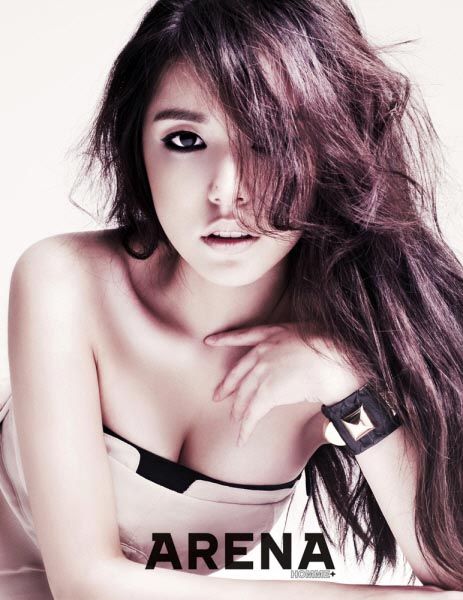 Min Hyo-rin has signed on to her next project, a feature film called Sunny that comes from the director of the hit comedy Speed Scandal, Kang Hyung-chul. It'll be her first movie and his second.
She'll play a former model and member of "7 Princesses," which is a pop group with semi-rotating membership that is comprised of girls from ages 8 to 12. The story follows women, now in their forties, who go looking for their old school friend who used to be in 7 Princesses back in the '80s, and the movie travels back and forth between the past and the present. It's described as a "warm and funny human drama."
Min said, "As a huge fan of Speed Scandal, it's an honor just to work with director Kang Hyung-chul, who wrote the screenplay himself. I'll be able to show a whole new side to myself, so I'm really looking forward to it." The film production held its first script reading on the 20th, and plans to begin filming at the end of August. Theatrical release is being planned for early next year.
Apparently Shim Eun-kyung (Bad Guy) is also cast in this (!), although there isn't much info about that. Nam Bo-ra (Death Bell 2) is another recent addition.
Min Hyo-rin is one example of a singer-turned-actress who impressed me with her debut role, and her own background as a singer and model makes her a perfect fit for her character. I liked her a lot in Triple despite being frustrated with its story, and found her warm and natural in her acting, so I think she'll be well-served by pursuing an acting career. (More so than her singing career, which never really took off.)
Via Joy News
RELATED POSTS
Tags: Min Hyo-rin