Goodbye beast men, hello candy men?
Are choco abs a thing of the past? Probably not, but there does seem to be a new wave of heroes making a comeback, and sweeping the 'Beast Men' under the rug.
For a while now, the so-called Beast Men have cropped up and taken center stage, as a reaction against the 'Flower Pretty Boy' trend that piqued with dramas like Coffee Prince and made metrosexual pretty boys a pan-Asian phenomenon.
But it looks like the pretty boys are making a comeback, this time in the guise of 'Candy Men,' as in the cartoon, Candy. To be more specific, they're being described as 'Terius Men,' named for Candy's leading male character, the ever-so-pretty boy of flowing locks and perfect complexion.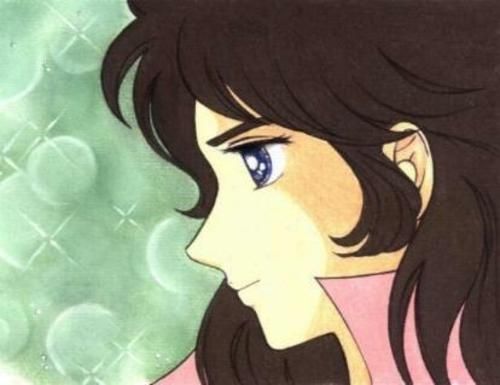 The poster boys for the return of Candy Men? Micky Yoochun, Song Joong-ki, and Kim Hyun-joong, of course. Headliners of soon-to-be cult classics Sungkyunkwan Scandal and Playful Kiss, these guys are leading the pack for the return of boys who are prettier than girls. Not that their heroines aren't stunning. Maybe we'll go with, "As pretty as."
Micky Yoochun is being touted as the new Terius Man about town, but personally, I think Song Joong-ki blows both these guys out of the water. He's got that perfect mix of angelic androgyny and boyish mischief that makes him the quintessential pretty boy. His bored, hedonistic playboy character in Sungkyunkwan is PERFECT for him. I certainly hope there's a chance to see him in drag. He would kill it as a gisaeng.
Kim Hyun-joong got a head start in the Pretty Boy Pantheon, as the willowy white knight in Boys Over Flowers, and continues to tread that very fine line of pretty vs. girly in that trademark manner of his in Playful Kiss. So far, his main character traits consist of genius IQ, and very very pretty.
I don't think that the Candy Men / Terius Men trend is new by any means, since pretty boys have already had their heyday. I do agree that I think Beast Men are on the way out, as I'm getting tired of seeing one cookie-cutter set of choco abs after another. (Not to mention that I hate the moniker, 'beast.') And if that means guys have to start shaving those pornstaches off, then I'll be waving the flag and leading the march.
Via Osen
Tags: Boys Before Flowers, Kim Hyun-joong, Micky Yoochun, Playful Kiss, Song Joong-ki, Sungkyunkwan Scandal