Tree wallops Man in the ratings game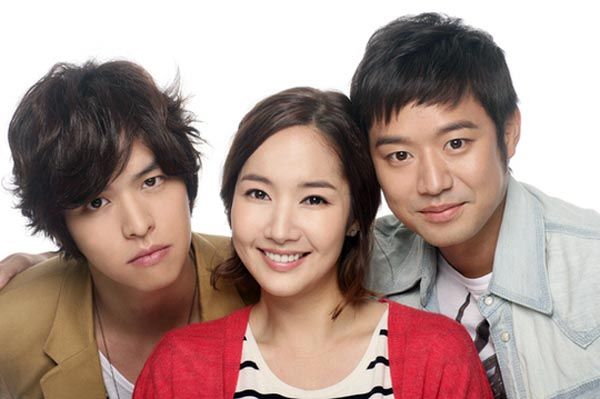 …or maybe it's the deep roots that outwitted honor. KBS's baseball-melodrama series Man of Honor had a disappointing premiere week with a single-digit ratings debut, while last week's new drama Tree With Deep Roots shot up by almost 10% this week on SBS, and seems like a sure bet to reign in this Wednesday-Thursday timeslot for the foreseeable future.
The numbers for Wednesday: Tree With Deep Roots, 18.2%. Man of Honor, 8.2%. Can't Lose, 8.0%.
The numbers for Thursday: Tree With Deep Roots, 19.2%. Man of Honor, 9.4%. Can't Lose, 7.8%.
With the former leader, KBS's Princess's Man, out of the picture along with its lower-20s ratings, essentially it looks like most of its viewers hopped the channel to SBS. Genre loyalty > broadcast station loyalty. Not surprising, considering we're at the peak of sageuk season.
Then again, maybe the Baker King formula for excessive melodrama didn't translate so well to its unofficial predecessor; apparently viewers are feeling that Man of Honor is basically a repeat of Baker King, from the plot turns to the characters. There's also been comment on the obviousness of the story, although producers have assured audiences that "the real story will begin now." Huh, you'd think they would've tried to make the real story begin at, yunno, the beginning.
But I wouldn't give up on Man of Honor just yet, since Koreans love them their makjang excesses. The only thing that might attract more attention than a sageuk or a makjang is a sageuk makjang. (Now THAT I would watch. Birth secrets in the court thanks to adulterous government ministers? Identity-stealing gisaengs on a revenge mission? Someone get on that!) Plus, when Can't Lose wraps up next week, there'll be even more of an opening for snatching away viewers — especially if the rom-com Me Too, Flower! is still unable to get its act together and secure a new hero, while pinning their hopes on an injured Kim Jae-won recovering in time for their premiere. IN TWO WEEKS.
Via TV Report
RELATED POSTS