Tree With Deep Roots' posters, teasers, stills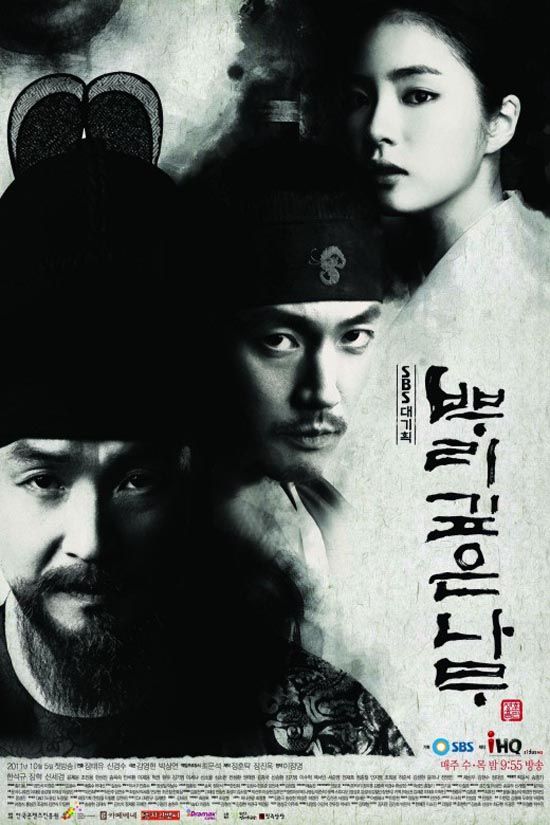 Boss is out; make way for the king. Sejong the Great, to be more specific, the subject of SBS's new Wednesday-Thursday drama Tree With Deep Roots, which will be making its bow this week.
King Sejong famously invented the Hangul alphabet system and fostered literary and technological advancements. He has, therefore, been depicted a number of times in film and television, a recent example being KBS's 2008 drama King Sejong the Great. What sets Tree With Deep Roots apart is its source material, being adapted from a popular novel of the same name, as well as its production team: PD Jang Tae-yoo directed the hit drama War of Money and the lush sageuk series Painter of the Wind, while writers Kim Young-hyun and Park Sang-hyun gave us Royal Family and Queen Seon-deok.
Song Joong-ki plays the young Yi Do (his name before becoming King Sejong) who struggles to be the antithesis of his harsh father and turns to his scholarly pursuits. As an adult, he's portrayed by Han Seok-kyu, while Shin Se-kyung and Jang Hyuk round out the main cast.
The drama premieres October 5. Watch the trailers below (although to be honest, I'm not too excited by them, which seem so…small (in scale) comparative to the hype around this drama).
Via Osen
RELATED POSTS
Tags: Han Seok-kyu, Jang Hyuk, Shin Se-kyung, Song Joong-ki, Tree With Deep Roots