Gong Hyo-jin cameos in Flower Boy Ramyun Shop
Huh — did you know Gong Hyo-jin and Jung Il-woo were good friends? Me neither. But thanks to their friendship, we get this special cameo by Gong in tomorrow's episode of Flower Boy Ramyun Shop.
This particularly tickles my fancy given that this drama started out as an updated version of Biscuit Teacher Star Candy, which is where Gong Hyo-jin played a young teacher and Gong Yoo was her Cha Chi-soo. Kind of. (Ramyun Shop definitely diverged in its own direction after a few episodes of the school-centric, Biscuit Teacher-esque setup.)
Given Gong's Pasta background, I was hoping for a little Chep-related inside jokery, but instead she'll play a record store clerk. Chi-soo asks her for help in locating the tune that Eun-bi's always humming to herself, which, Awww. Something tells me his request is likely to be ridiculous rather than romantic, though. Just a feeling.
Gong said regarding her cameo, "I'm enjoying the show. [Jung Il-woo] is really doing a good job. I even found myself becoming a fan of Chwaaaaa Chi-soo, too." After finishing the shoot, she said, "I'm excited and trembling to be appearing in Flower Boy Ramyun Shop, which is enjoying such hot popularity. It's only a short part, but it was fun to come to the set and act with Jung Il-woo and Lee Ki-woo. As a viewer, it's such an entertaining drama."
Gong Hyo-jin's appearance comes in Monday's Episode 9.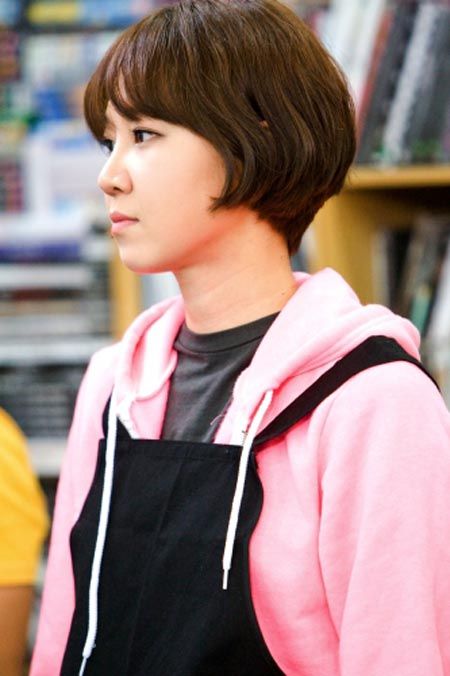 Via TV Report
RELATED POSTS