Coffee's action-packed trailer and comic-inspired posters
Now THIS looks cool. The trailer and posters are out for the historical spy movie Coffee, which are totally different from what I was expecting, but in the best way — it's historical action with a twist. And the character posters have a comic book feel that is totally different from what I thought this movie would be, but I'm digging the stylized look.
The preview is below, and what starts out as simple coffee-break happytime for Emperor Gojong soon takes an intrigue-filled turn when spies start running wild and people start dying. The background is late Joseon Dynasty, but the ambiance is total modernized thriller, with a stylish fusion bent.
It's like Joseon by way of The Good, The Bad, The Weird — the "kimchi Western" action film set in 1930s Manchura — which is a good thing, since Good-Bad-Weird, or as the Koreans call it, Nom-Nom-Nom, was a rollicking good time.
Coffee is the name of the film, but the word used is an old Russianized version of the word, Gabi. In the movie, Gabi/Coffee is also the name of the operation to assassinate the Korean emperor via his coffee, which is how our barista/spy Kim So-yeon is brought into the plot. She partners with Ilyich (Joo Jin-mo), a double agent with ties to Japan and Russia, and the trailer ends with their mission informant telling them that once Operation Coffee is under way, they must pretend to be strangers. Yoo Sun plays Sadako, a woman who turns her back on her own country and sides with the Japanese.
Coffee opens in March, and I can't wait to see it.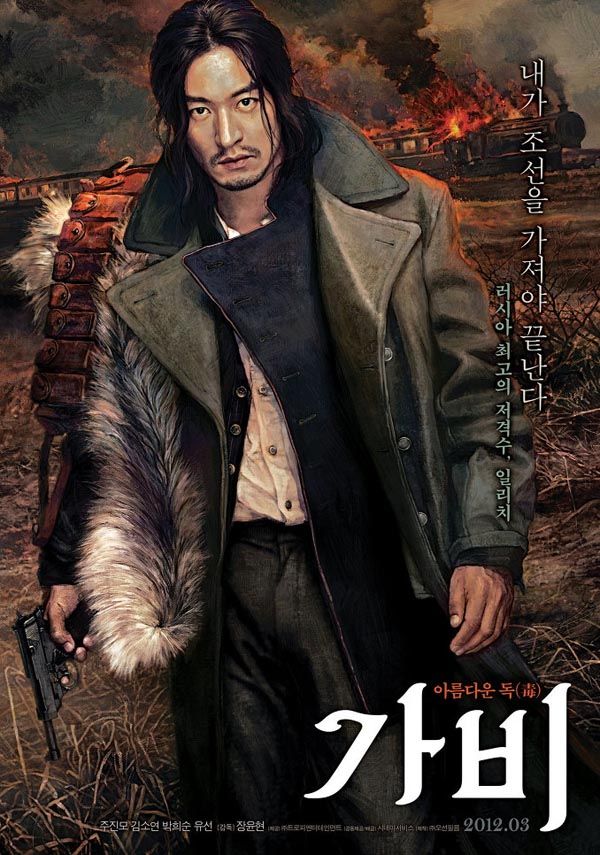 Via Newsen
RELATED POSTS
Tags: Joo Jin-mo, Kim So-yeon, Park Hee-soon, Yoo Sun