Sung Hoon as Faith's mysterious killer
Ah, finally a bit more information on Faith's Legolas, by which I mean the mysterious white-haired ethereal character we first caught a glimpse of in the drama's preview. The promo attention for this show has mostly been centered around the two main leads, Lee Min-ho and Kim Hee-sun, as well as the reunion of Legend/Sandglass/Eyes of Dawn's writer and PD. But now that the premiere is nearing, I'm happy to turn my attentions to the supporting characters, since this is a grand-scale blockbuster bound to be populated with many of them.
The white-haired flute-player is Chun Eum-ja, played by Sung Hoon, a relative newcomer who garnered some attention for his role in weekend drama New Gisaeng Story. In Faith, he plays a stealthy fighter who kills… using the sound of his daegeum, the bamboo flute he carries with him. Ha, like Gaksital but sneakier.
Chun Eum-ja has royal blood, but he isn't the ambitious power-hungry type like his eldest brother Ki-chul, played by Yoo Oh-sung, pictured below in the white coat. The only thing that matters to this maknae brother are his siblings and his flute. Otherwise, he's described as emotionless and poker-faced.
Another sibling is the character Hwasooin, played by Shin Eun-jung, dressed in red below. As we can glean from the promos and trailers, Faith is definitely working the fantasy angle, with mystical beings and otherworldly powers, as this trio demonstrates. Ki-chul is a master manipulator of people—and I mean manipulate in a mind-control sort of way, not in a persuasive argument way—and can freeze them with a touch of his hand or compel people to bow down in worship. Handy, that.
Hwasooin, meanwhile, has the ability to manipulate fire, which makes her dangerous and powerful. Yay for badass ladies, and for strong villains who give our heroes a real run for their money. Because sure, our hero's a fearless trained warrior, but what good is he against mind-controllers and mystics? Maybe he can smuggle some futuristic earplugs out of the future along with the doctor he kidnaps, like noise-canceling headphones to enable him to fight the pretty flutist with swords rather than sounds. Hey, if you luck into a wormhole, you may as well milk it, right?
Sung Hoon said of his character, "He's a person who's more interested in animals than in people. That's why he's indifferent and stoic and doesn't have much of a problem with killing people. With his inscrutable, mysterious vibe, I find the character to be really appealing."
Faith premieres August 13 on SBS.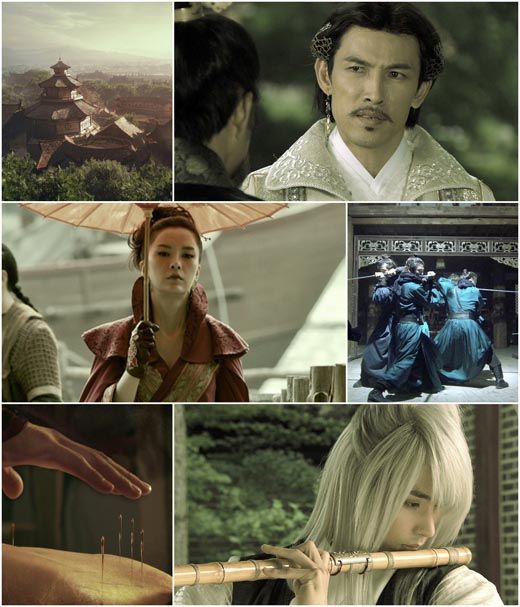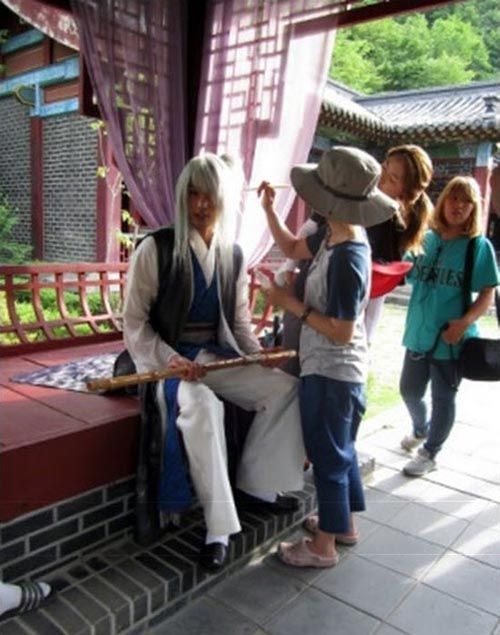 Via Osen, Sports Chosun
RELATED POSTS