Faith's first poster and another teaser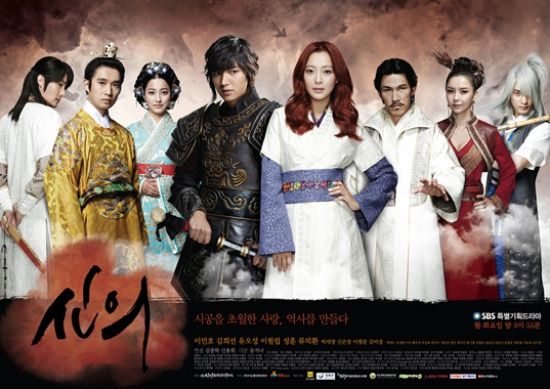 Here's the first poster for fantasy fusion drama Faith, with the tagline: "A love that transcends space and time makes history." Another teaser promises epic action, and features a little more interaction between the leads, one a fearless warrior and royal bodyguard and another a plastic surgeon he kidnaps from the 21st century to heal the king. I just can't wait to find out how on earth he travels nearly seven hundred years into the future and uses his (I'm assuming) very precious one-time-doctor-snatching opportunity on a plastic surgeon. D'oh.
But what will turn out to be the case, of course, is that her presence in his time greatly alters the course of history. I'm excited to see Faith's universe unfold because it's definitely a fantastical version of history, and not just because there are wormholes to the 21st century lying around. It'll be a world full of mysterious people with supernatural abilities and agendas we might not expect.
The poster features the main cast, from left to right: Philip Lee as Jang Bin, Goryeo's best healer. Perhaps competition for the doctor heroine, but likely more of a rival for the hero in gaining her affections. Ryu Deok-hwan plays King Gongmin, who ruled Goryeo from 1351 to 1374. Next to him is Mongol Princess Noguk, his future wife and queen, played by Park Se-young. Then our leads: Lee Min-ho as Choi Young, bodyguard to the king, and Kim Hee-sun as Yoo Eun-soo, plastic surgeon and time-traveler-kidnappee.
Then there's the supernatural trio of siblings: Yoo Oh-sung as Ki-chul, the master mind-control manipulator. Shin Eun-jung plays Hwasooin, the fire-controller. And Sung Hoon is Chun Eum-ja, who kills with the power of his flute. And no, that's not a euphemism. I'm very interested to see what role they'll play in the shaping of the kingdom.
Below are stills of Lee Min-ho filming underwater scenes with 7kg of full-body armor like a champ. I… don't even know how you'd dive all day in that and not panic, let alone ACT. But his character is supposed to be so fearless that he's prepared to die at all times and leaps into the fray without a plan or a second thought, so I guess it's all or nothing.
Faith premieres Monday August 13 on SBS.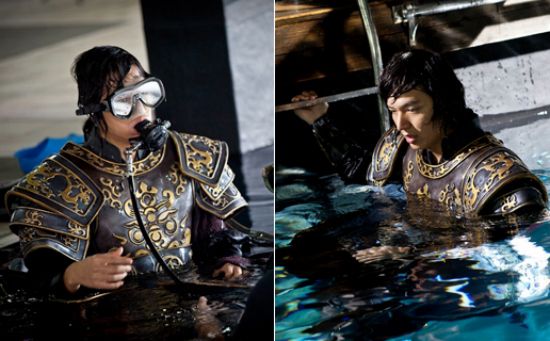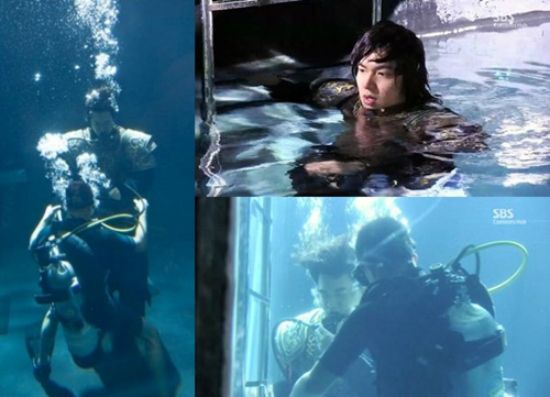 Via Joy News
RELATED POSTS
Tags: Faith