All In producers back together again for Round 3
The power duo of writer Choi Wan-kyu and PD Yoo Chul-yong are back with a third drama, and given the successes preceding them—2003's mega-hit All In and 2009's Swallow the Sun—there is some talk of this being another "All In 2." You may recall that the same was said during the build-up to Swallow the Sun, which ended up not being so much a sequel or spinoff or second All In after all, despite similarities and shared cast members.
The producers have been quick to counter the sequel claims, although you can see some of their trademarks in the setup. This new drama is called Her Majesty the Queen (a working title) and tells the story of a man who rises to fame as a boxer, having grown up the son of a gangster. The heroine is the hidden daughter of a gambler, then is taken by her mother to be raised in Hawaii and then wins a beauty pageant. What ensues is the story of their "stormy lives" as they battle for success.
So… Tough guy, plucky girl, location shoots, hardscrabble lives, a rise to the top. The general themes are all there, and I can picture the drama already. One wonders how they'll change up the formula and evolve their storytelling to keep things fresh (or perhaps the pertinent question is whether they will). But I suppose those elements are what catapulted the original to such heights, and while Swallow the Sun wasn't the smash hit All In was it did fare pretty well. I wonder: Will they pull in Ji Sung for a third go-around?
Her Majesty the Queen will be a 24-episode drama and hopes to air sometime next spring. After a first report stated that the show would be on MBC, the broadcaster was quick to issue a statement clarifying that nothing's been inked onto the schedule yet. A rep with MBC's drama department stated, "We have discussed the drama, but it has not been scheduled. It has not been decided yet."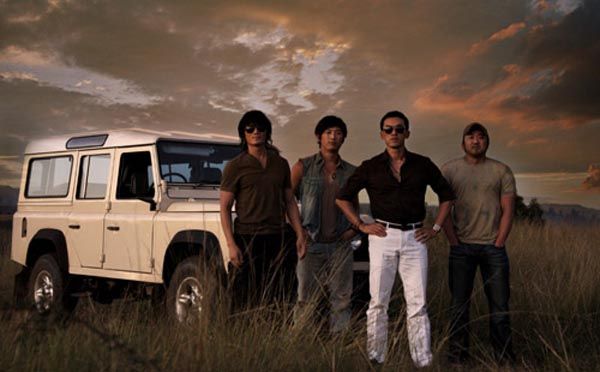 Via Sports Seoul, TV Report
RELATED POSTS
Tags: All In, sequels, Swallow the Sun