Offical posters for Jackal Is Coming
Posters are out for Jaejoong and Song Ji-hyo's upcoming action-comedy movie The Jackal Is Coming, which is gearing up with promos now that it's about a month out from its theatrical release.
The premise of the movie alone is enough to hook my interest—a hitwoman is hired to kidnap a pop star, and complications ensue—and the posters and taglines highlight the comic potential further. For instance, Jaejoong's poster reads: "Radiant pretty-boy looks, ladykiller, top star Choi Hyun." He's sitting on a throne, beckoning to you, wearing what looks like fur legwarmers. Ah, idol fashion. Hyun seems outwardly polite and friendly, but in actuality "a king pain in the ass" (heh) with haughty airs.
Then there's Song Ji-hyo, striking a Charlie's Angel pose and wielding a handgun, whose tagline reads: "Taught by Léon, acknowledged by Kill Bill, legendary killer Bong Min-jung." Something tells me that career winning streak is about to end. Since she's probably gonna fall in love with the asshole celebrity, can we at least have her kick his butt around a little first? Something tells me he could use some ego smackdowns.
Below that poster is Han Sang-jin's (Angel's Temptation, Sons of Sol Pharmacy): "Former FBI, utterly inflexible, secret agent Team Leader Shin." Oh Dal-soo (The Thieves) stars as Squad Chief Ma: "Rural detective and pervert with animalistic senses." Which, ha. And Kim Sung-ryung (The Client, Bang-ja Chronicle) is Angela, "The flower boy star's sponsor." Omo! So he's a kept man? HA, that cracks me up.
At bottom are photos from the recent red carpet of the 17th Busan International Film Festival's opening ceremony, from October 4. Yeah, they're looking pretty flawless.
The movie opens in November.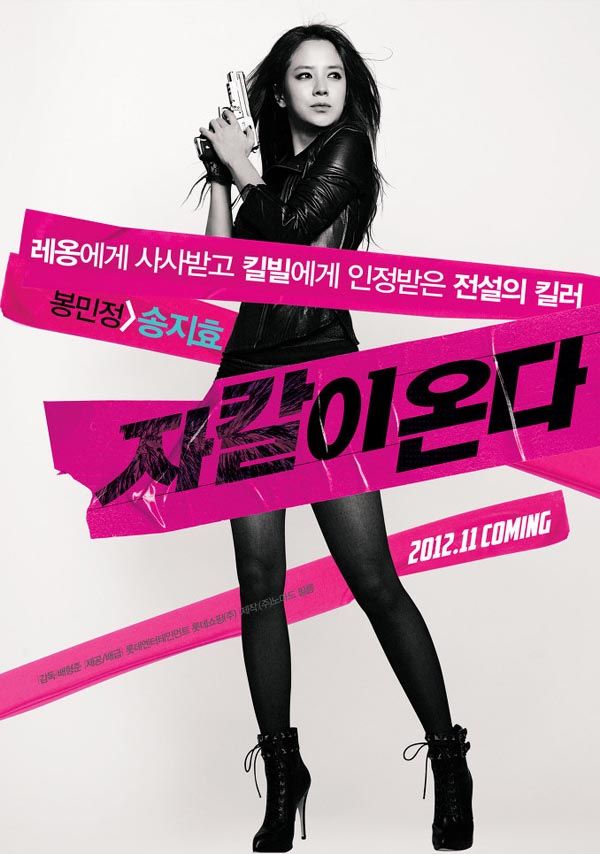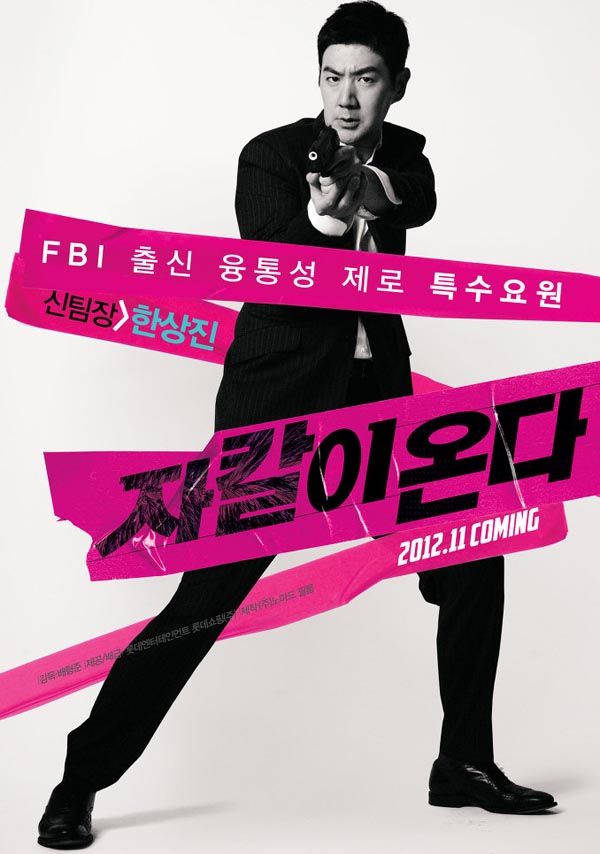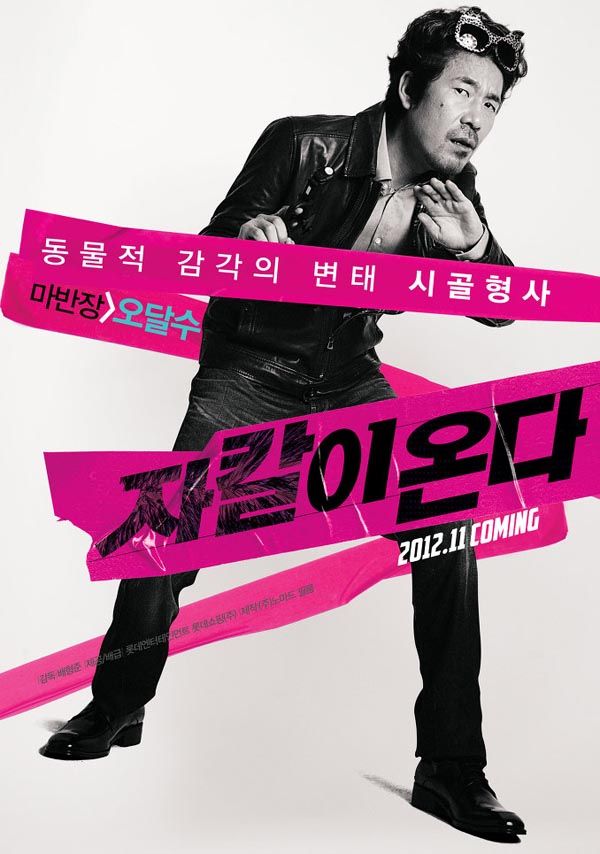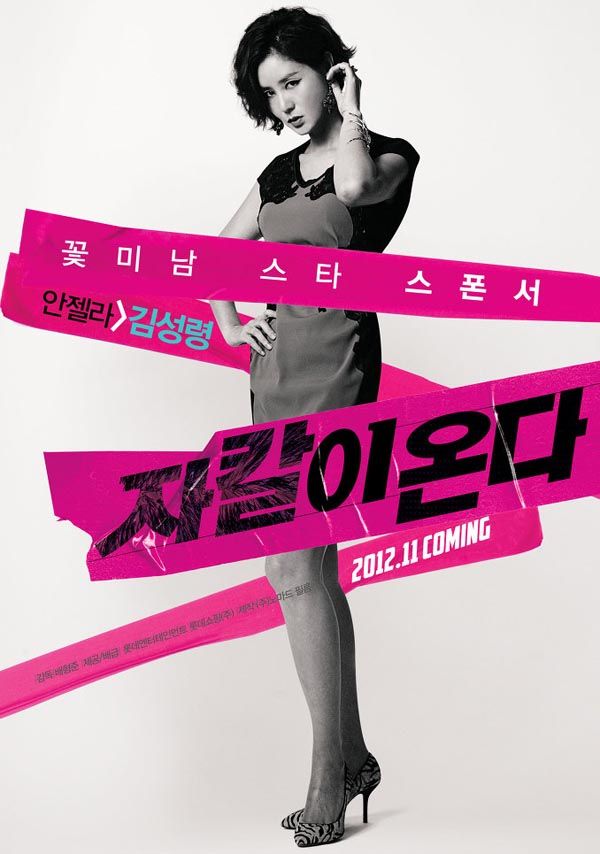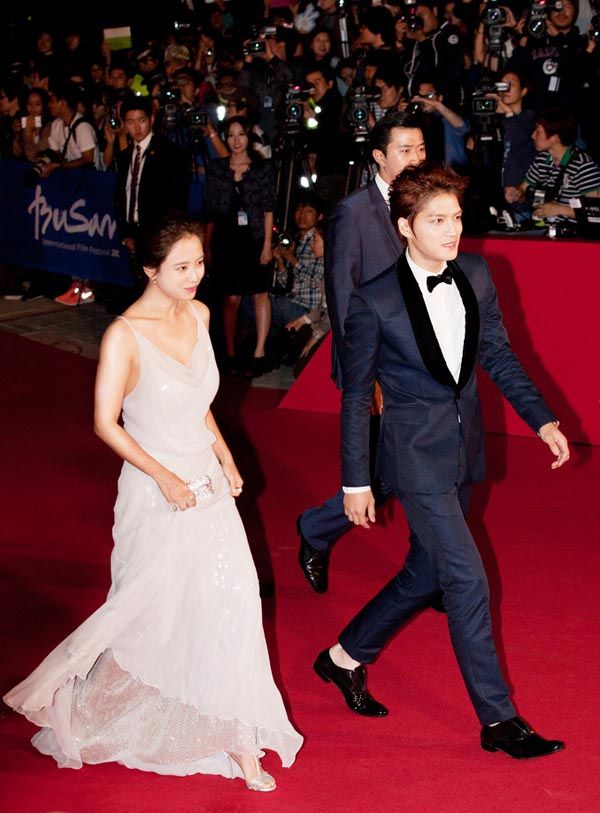 Via Chosun
RELATED POSTS
Tags: Han Sang-jin, Jaejoong, Oh Dal-soo, Song Ji-hyo