Three Days aims to be Korean "24"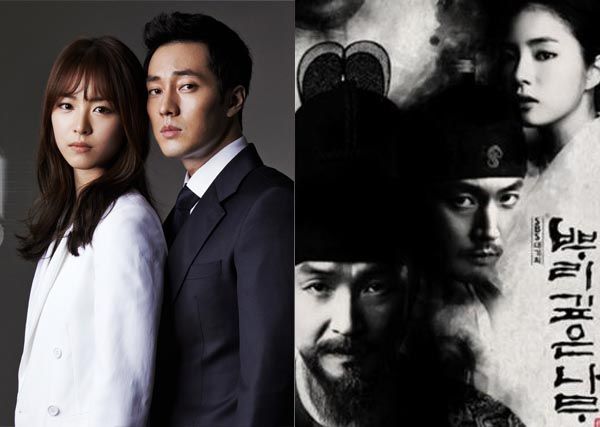 Ah, it's refreshing to hear word of a NEW new drama (as in, one not mentioned before), given the new-drama-promotion glut that we're dealing with these days. Preparations are still in preliminary stages for this new series, but we've got a name and producers and a bit of a plot to pique our interest: It's titled Three Days, comes to us from the PD of Tree With Deep Roots (Shin Kyung-soo) and the writer of Ghost and Sign (Kim Eun-hee), and like those dramas will be up for a slot on SBS's lineup.
Notably, Three Days is modeling itself after American TV show 24, which is a statement I don't quite understand and the press releases don't explain. The time format must be part of the comparison, but it's not obvious exactly how they're alike; 24 mimicked a "real time" format with each episode ticking down one hour, so that one full season chronicled our hero's Worst Day Ever from start to finish. This drama is looking at a 20-episode run and will cover a three-day span, so it won't quite fit the real time structure. Although I think it's probably a safe guess that these'll likely become our hero's Worst Three Days Ever.
Another similarity with the American show: Three Days involves a presidential plot, unfolding around an emergency that arises at the president's villa and featuring Blue House bodyguards as main characters. Thankfully they won't be emulating the immediacy of its plotline in production; the show plans to pre-produce half the entire series. I am a fan of this idea. Fully pre-filmed dramas tend to flop in the marketplace, but a little extra buffer time in the production process can't be a bad thing.
Three Days is aiming to score a Wednesday-Thursday timeslot in the fall; September is the earliest potential date, though the window extends till December. Who knows if it'll be any good, but right now it's got a dash of freshness that's music to my ears.
Via Star News
RELATED POSTS
Tags: Ghost, Tree With Deep Roots