More Heirs: the Kim Woo-bin rendition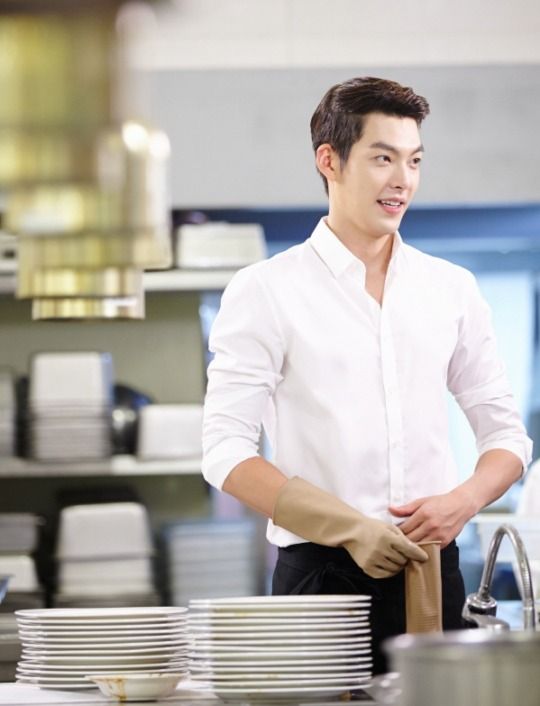 I guess now that we're done with the marathon round of casting for this drama, we're starting the marathon round of promo stills. Not that I'm sitting here complaining about pictures of Kim Woo-bin, of course. That would be silly and full of lies. Here's a look at the first shoot for Heirs' second lead Kim Woo-bin, in his second Kim Eun-sook drama (A Gentleman's Dignity) and his eleventy-millionth role as a high school bad boy.
Oddly enough, he's washing dishes just like Park Shin-hye was in her first stills… but the difference is, he's set to inherit this entire hotel, not collect hourly wages for doing the dirty work in the kitchen. Like you couldn't tell by the immaculate white shirt, right? Is he playing undercover boss, learning the ropes from the bottom like a good little chaebol son, or just a nice guy who cleans up after himself?
Aside from the poor heroine, each of the characters will be an heir to a different fortune. Kim Woo-bin plays the future CEO of a resort hotel, while Lee Min-ho is the heir to a chaebol conglomerate. So, he owns all the things. It'll make for a Boys Over Flowers/Gossip Girl-esque world, with teenagers acting like adults and living it up. This drama certainly isn't going to do anything outside that well-worn box, but I suppose we can at least hope it does a better job of it. For now, enjoy the Kim Woo-bin.
Heirs follows Master's Sun and premieres October 9.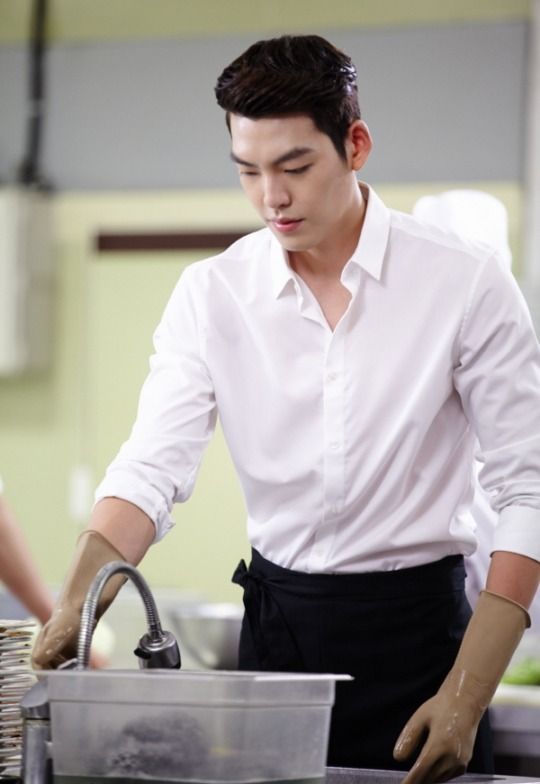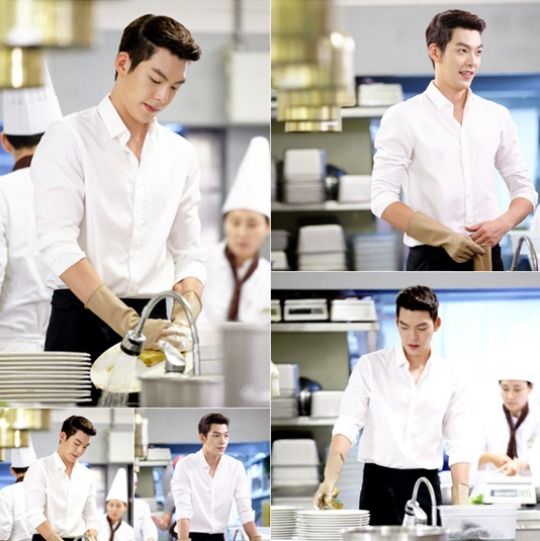 Via SBS
RELATED POSTS
Tags: Heirs, Kim Woo-bin