First teaser and stills for Noonas Over Flowers
Here's our first peek at Grandpas Over Flowers' spin-off travel variety show Noonas Over Flowers, known more commonly among Na PD and his crew as Seung-gi-ya, Run Away. Hee. Actresses Yoon Yeo-jung, Kim Ja-ok, Kim Hee-ae, and Lee Mi-yeon star in their first variety show ever, with luggage boy and seasoned variety maknae Lee Seung-gi along for the menial labor. The cast and crew recently flew off to Croatia for their ten-day backpacking adventure, and the show has released the first teaser.
Don't you just love that in the airport stills, everyone looks super excited except for Seung-gi? Yoon Yeo-jung looks like she's already mom-ing him about his new hair. (She actually played his mom in The King 2 Hearts, so I'm sure she'll be extra naggy… y-ay? Well, yay for us, not so much for Seung-gi.) He's putting on a brave face, but you just can't hide the fact that the actresses are here to play, while he's here to work, and possibly get skewered.
The teaser features the whole cast in their first pre-trip planning session (where the halbaes were also present), and focuses on Kim Hee-ae's surprising appetite. Na PD tries to begin the meeting and she whispers across the table at Lee Mi-yeon, totally ignoring him: "Aren't you hungry? You're hungry, right?" Yoon Yeo-jung wryly comments, "This one hasn't yapped at all and she's already hungry." Lol.
We watch Kim Hee-ae eat, eat, and eat some more, and then she asks the others if they like to drink wine: "I enjoy one or two glasses… very… very much!" Cue parade of wine, beer, wine. Ha, she's my kinda lady. Who knew our actress counterpart for Gu halbae would be Kim Hee-ae, of all people?
Noonas Over Flowers is shooting now and plans to air by late November on tvN.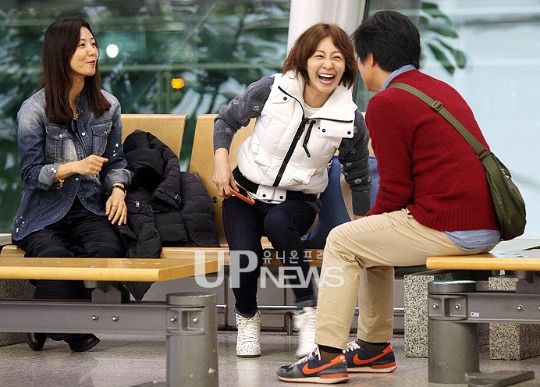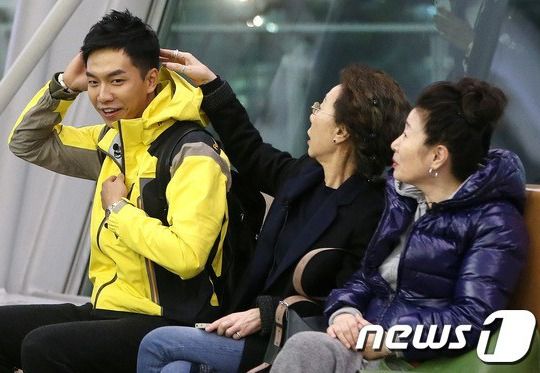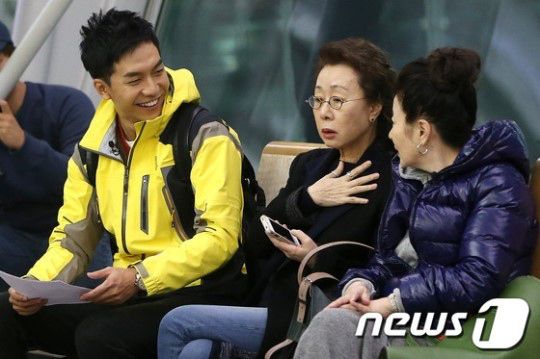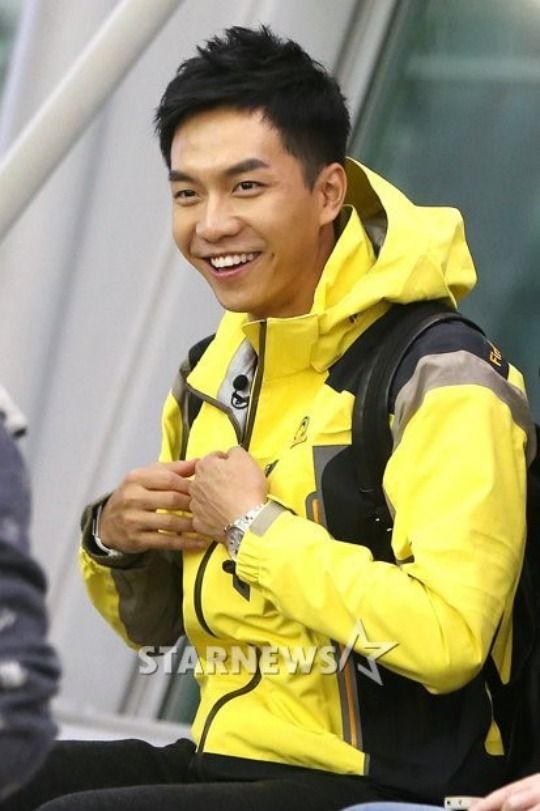 Via TV Report
RELATED POSTS
Tags: Kim Hee-ae, Kim Ja-ok, Lee Mi-yeon, Lee Seung-gi, Noonas Over Flowers, Yoon Yeo-jung