Seung-gi, Na PD squirm in Noonas Over Flowers teasers
Two new teasers are out for travel variety-reality show Noonas Over Flowers, and right away they put two of the members in the hot seat: Na PD, the show's creator, and Lee Seung-gi, the show's underling/luggage boy/resident puppy. Muahaha.
In the first teaser, Na PD casually refers to actress Lee Mi-yeon as "noona," and Seung-gi wonders when they got close enough for him to call her that. Then the older Kim Ja-ok pipes up to complain that if Mi-yeon gets to be "noona," what does that make her? She's too old for noona-dom, but she doesn't want to be called the stuffy, formal "Teacher" either. Na PD sweats bullets at this complication, helpfully illustrated with cartoon sweat drops.
So Kim Ja-ok suggests a series of alternates, like ajumma or "Auntie," adding that he can call eldest actress Yoon Yeo-jung "mother." There's no good conclusion, so she ends with a mock-grumpy "Then don't call me anything!"
The second teaser gets better, and it's Seung-gi's turn to sweat. Things start off innocently enough as the ladies run through all the luggage they'll need to bring, and Seung-gi helpfully points out that they can cut down on baggage by only bringing one hair dryer to share. Each actress immediately scoffs at that, saying that they'll have to wait in line to get ready and establish a pecking order, leading to their conclusion: "Seung-gi doesn't understand women at all."
The pile-on continues as Yoon Yeon-jung wonders, "This kid says he's good at his studies, but the brain he actually uses is a strange one." Kim Ja-ok says, "Unni, he knows absolutely nothing about women!" The clip ends on the title: "Noonas Over Flowers: Run Away, Seung-gi-ya." Too late!
Noonas Over Flowers premieres on Friday, November 29.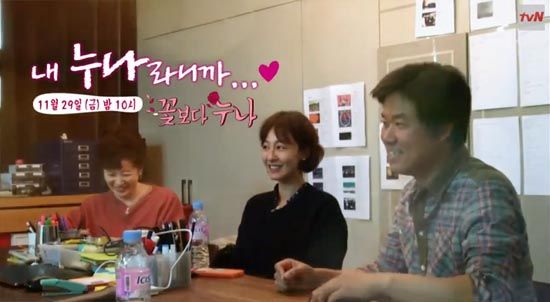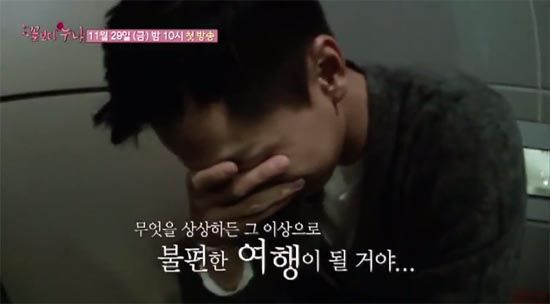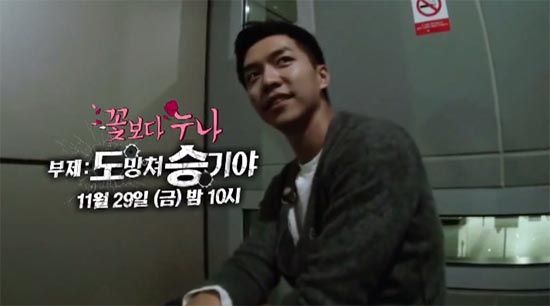 RELATED POSTS
Tags: Kim Hee-ae, Kim Ja-ok, Lee Mi-yeon, Lee Seung-gi, Noonas Over Flowers, Yoon Yeo-jung