Yoochun headlines action drama Three Days
Whoooo, it's two good bits of news all rolled into one. I had wondered what happened to the 24-esque condensed-time action thriller drama Three Days, which had sounded like the best new drama in the upcoming crop, but missed its window on SBS's fall schedule as originally planned. Never fear, because it's back on the slate for a February 2014 broadcast, and has secured Yoochun (I Miss You) as its lead.
The new drama from writer Kim Eun-hee of Ghost and Sign and PD Shin Kyung-soo of Tree With Deep Roots touts itself as the Korean 24, which isn't an essential comparison now that Two Weeks has happened and the condensed-time thriller isn't so foreign a concept. Perhaps Two Weeks had something to do with Three Days wanting a little distance from such a similar drama (in format, not content), or perhaps they just needed more pre-production time.
The action thriller will naturally span the course of three days, and centers around the president and the Blue House secret service. Yoochun will star as the president's bodyguard, an elite agent who is fastidious when it comes to his job. On a trip to the presidential villa, three mysterious gunshots will herald the president's sudden disappearance, and the drama will follow the agents' harrowing chase to recover him.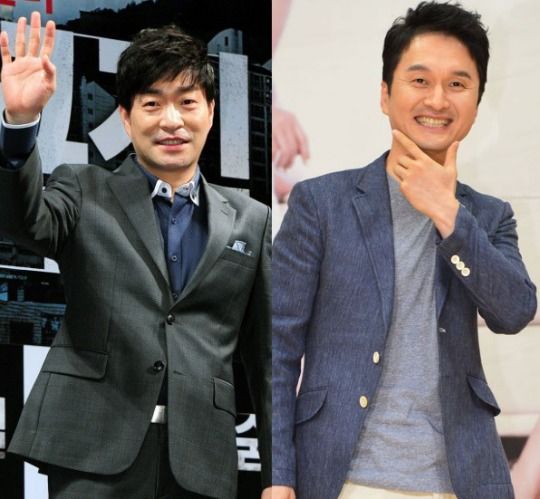 Sohn Hyun-joo, Jang Hyun-sung
Though Yoochun is the only one confirmed as of now, Sohn Hyun-joo (Covertly, Grandly) is being courted to play the kidnapped president. OMG. Yes, please. He's so good. His reps say he's considering it among many other projects so we'll have to wait and see, but one thing we can glean from them trying to cast him is that the president will play a big role in the drama and not just be the princess you rescue at the end. Jang Hyun-sung (Who Are You) is being courted as well, to play the senior secret service agent and Yoochun's boss.
Well, I'm excited. It's obviously a show that's going to be compared to Two Weeks for its structure, but while that drama was about the everyman fugitive, this is clearly being set up to be a more Jack Bauer-esque super-agent thriller. Maybe with 36 extra hours in this story, Yoochun can squeeze in a few normal human things, like food and bathroom breaks, which never seemed to fit into Jack Bauer's day. I still prefer Yoochun in comedic and fusion roles, but this could certainly be the drama to tip the scales for me, since badass action hero is pretty up there on my highly scientific scale of swooniness.
Three Days is planning to pre-produce half of its 20-episode run, which explains the early casting. It's preparing for a February broadcast on SBS.
RELATED POSTS
Tags: Jang Hyun-sung, Micky Yoochun, Sohn Hyun-joo, Three Days