I Watched for You [Year in Review, Part 2]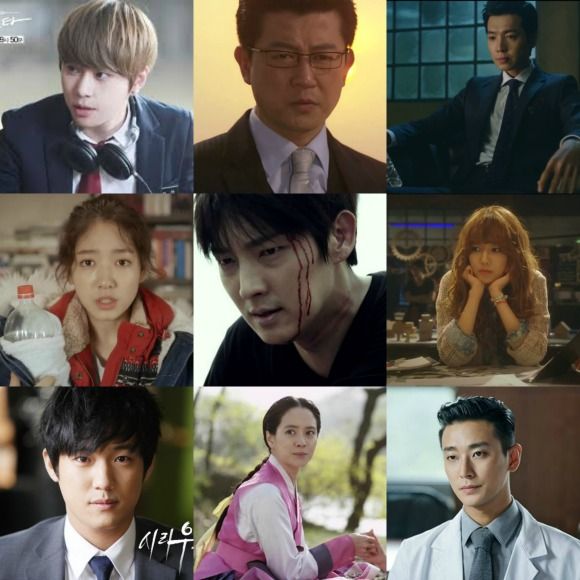 Given the sheer volume of shows that dramaland puts out every year, I can think of plenty of reasons as to why I dropped a title or two from my watching list in 2013. And yet, I also realized that there almost always happened to be something or someone behind why I watch the ones I did to the (sometimes) bitter end.
So maybe you've finished some of these on this list, maybe you haven't; but that's okay, because I watched for you. Because you all rock and you make writing about them totally worth it.
One last thing: since there was such a variety of shows I watched this year, I've separated them by format, and then chronologically by airdate for your reading convenience.
SONG OF THE DAY
Monstar OST – "After Time Passes" [ Download ]
Audio clip: Adobe Flash Player (version 9 or above) is required to play this audio clip. Download the latest version here. You also need to have JavaScript enabled in your browser.
DRAMA SPECIALS
Sirius
I verily believe that I knew I was going to like Sirius from its first dark and gritty few minutes. The show hit the ground running with a story centered around two brothers both alike in vanity, but who couldn't be any more different in personality, thrown into a revenge-fueled battle of wits against a local drug lord.
It would have been fairly easy to write stock good versus evil differences between the identical twins, but this was where the writing stepped in to blur those moral boundaries enough to make you wonder how much choice and circumstance have an influence on the characters' reactions and behavior. And that's even before the identity switch.
Therefore I was eager to see how Seo Joon-young would juggle such two similar, yet starkly different roles in an ex-convict hyung with a heart of gold and a chief detective little bro with raging anger demons. Needless to say, I was impressed with his dual portrayal to make each twin such fascinating and intriguing characters, both in their adult and teenage years (the latter of which was acted by idol-actor Park Hyung-shik).
Not only that, Sirius also managed to handle mature content with delicate storytelling hands, from the horrors of a junkie's life to the consequences of messing with the mafia underground, all within the boundaries of the show's ratings (akin to PG-13). Sometimes all it takes is a depiction of crazed desperation for a seemingly innocent-looking energy drink bottle to grasp the terrors of drug addiction.
Despite whispers of possible budget cuts in the KBS Drama Specials department, Sirius never let its limited resources get in the way of producing a high-quality final product. From beginning to end, it was evident that showcasing an engaging story was the production team's highest priority, which just goes to show that you can put out a great drama without piles of money at your disposal. You could learn a thing or two about that, dramaland.
At four episodes, Sirius boasts a high-intensity, heart-gripping personal revenge plot. Even though the story pulls back in its latter half, there's no doubt that Sirius still shines the brightest in my night sky.
I watched for you: Dichotomous identical twins, who are really just two sides of the same coin.

Escaping Slavery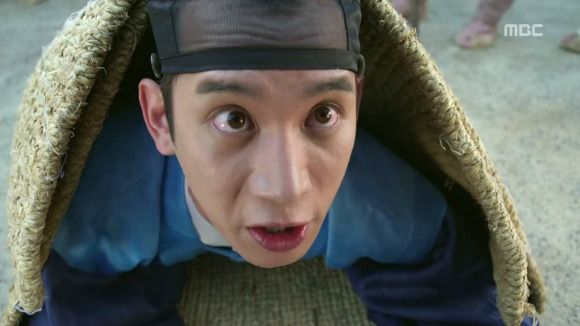 Although there were plenty of other short drama offerings this year, MBC Drama Festival one-episoder Escaping Slavery was the only other mini-drama that made it on my list. And I'm not gonna lie: it had everything to do with Park Ki-woong playing a Joseon-era good-for-nothing aristocratic son, ignorant of the world beyond his privileged status.
The premise alone could have made for an entertaining hour of watching his world turned upside down after being sold into slavery. But along with the laughs, we also got a hero's eye-opening journey of witnessing the social injustices brought upon by corrupt authority firsthand (and getting a taste of it himself, to much hilarity).
Even though I knew the show had only one hour to tell its story from start to finish, I was still surprised at how swiftly the story moved; often times it was as if I was watching a bedtime storybook (you know, the ones with a moral lesson at the end) in action, complete with a satisfying ending.
Both humorous and heart-tugging, there's also an adorable bromance between the nobleman's son and his slave, which is really just icing on the cake. So if you have an hour to spare, or you just want to see Park Ki-woong take a spin in the Torture Taco (à la Dr. Jin!), it's a good hour worth spending.
I watched for you: Park Ki-woong. 'Nuff said.

THE SITCOM
Potato Star 2013QR3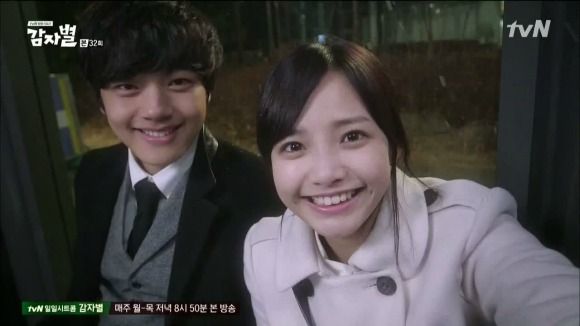 As a fan of the High Kick franchise, I was looking forward to what Potato Star would have to offer on cable station tvN with its quirky premise of an oddly-shaped asteroid hurtling towards Earth.
It should come as no surprise that despite the producers' insistence that this show exists in a totally, completely different world than the High Kick series (really, they swearz it!), the show retains much of its predecessor's charms from its wacky characters to numerous cameos (Park Ha-sun portraying a crazed sasaeng fangirl and Lee Jong-seok's callback to I Hear Your Voice being among my favorites) to pop culture references, and thoughtful character monologues.
Which is why at an average of 30+ minutes per episode, the show isn't necessarily a sitcom in the classic Western sense but feels more like an episodic drama with various storylines to support an enriched yet enclosed universe. Boasting a full cast of familiar and fresh faces alike, I was excited to see both Yeo Jin-gu and Ha Yeon-soo tackle a daily series, and their friendly bickering relationship thus far is a pure delight to watch. And I'd be lying if I said a certain doomsday kiss didn't make me feel guilty about how Yeo Jin-gu is STILL sixteen years old. Well thank goodness for cable, 's all I'm sayin'.
I admit that I was also looking forward to see Go Kyung-pyo play an cold, uptight chaebol for a change, only to deflate when his character reverts back to a dim and childlike state. Don't get me wrong—it's an adorable, lovable character type he plays so well, but also one I've seen him play time and time again.
Although the show faced a temporary setback in its first few weeks which led to airing two episodes a week versus its intended four, the story continued to chug along and has since returned to its regularly scheduled programming. At the time of this writing, the show is just shy of a third into its 120 episode run, and has settled into its narrative groove and blossoming lovelines, making this a breezy, easygoing watch over morning coffee or during lunch.
I watched for you: Yeo Jin-gu and your 18642 character names. Seriously, can't I just call you Yeo Jin-gu-mong and be done with it?

DRAMAS
Flower Boy Next Door
Thinking back to Flower Boy Next Door almost a year later feels like recalling a wistful memory; it's as if I can't pinpoint the specific details, but faintly remember the overall buoyed feeling of its dreamy mood.
I wasn't sure what to expect in terms of mood in this third installment of the Flower Boy series since its predecessors (Flower Boy Ramyun Shop, Shut Up Flower Boy Band) struck such different tones on my heart. But it was likely the difference between an introverted heroine (Park Shin-hye) and a lovable hero aka the energizer panda Enrique (Yoon Shi-yoon) that took my heart this round.
It was the uncanny communication of our hero being able to read our heroine and she in turn for him that drew me in, and the journey these two lonely hearts took together brought both laughs and tears. Even when the storyline considerably slowed later in its run, there was enough heart to keep me tuning in to see it through. And now having watched a little of the recently canceled Barefoot Friends, I'm convinced more than ever that Yoon Shi-yoon = Enrique. It's wild.
In hindsight, Flower Boy Next Door is still a show I enjoyed with its quieter and poignant moments in our heroine's own journey of self-discovery and the smaller arcs of her lovable neighbors. Though there were times that I wanted to tell the nice boy next door Jin-rak (Kim Ji-hoon) to get a move on already instead of nursing his crush, there was always his best bud Go Kyung-pyo to do that for me. 'Cause that's what friends are for.
I watched for you: The daily post-its and milk for three years that I also wish came with an in-person visit.

Incarnation of Money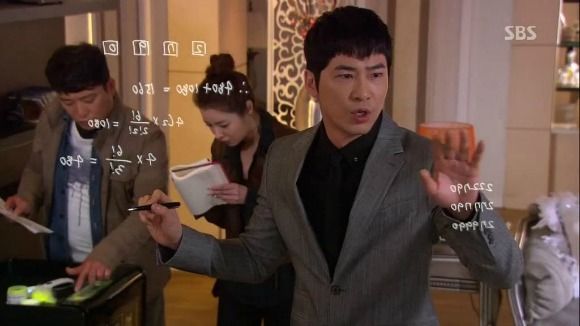 Nearly everything about Incarnation of Money indicated signs of disaster before hitting the airwaves, what with the rushed, haphazard-looking promo materials to its leading actor Kang Ji-hwan getting the green light to start shooting a mere two weeks before its first broadcast.
I could only hope that the Giant/History of a Salaryman production team were assured in the revenge story of how money can both drive and sway truth, righteousness, and justice. If that sounds epic and grand of a tale to you, then I can tell you that Incarnation both was and wasn't.
In fact, the show called for a great deal of patience with its storytelling from its viewers, starting off with a clever mystery, and then transitioned to a middling lull until the revenge plan finally reared its ugly head. And then it was on. Oddly enough, even seemingly miniscule details were smartly incorporated into its later narrative, which suggests that the writers knew the story they wanted to tell. The show came into its own in its second and third acts, a rare but welcomed treat, as our hero Lee Cha-don went head-to-head against his family friend/mentor/sunbae/villain Ji Se-kwang (Park Sang-min). The way each side sought to trump the other not only with money, but challenged each other's definitions of justice and corruption often kept me on the edge of my seat.
Incarnation wasn't without its flaws of course, with other laughable caricature-like villains and a superficial heroine in Bok Jae-in (Hwang Jung-eum) I couldn't get behind for the majority of the show's run. Furthermore, the outlandish, zany humor in the show's beginning half felt off-putting and even borderline offensive at times. Our hero doesn't even start out as likable and goes through a few personality changes before the underdog story kicks in. But damnit if it's not a revenge plan done right, even if it requires our hero to throw himself into an insane asylum to realize just how deep that corrupt rabbit hole goes.
I watched for you: The closeup of Kang Ji-hwan in practically every episode cliffhanger. I geddit.

Mandate of Heaven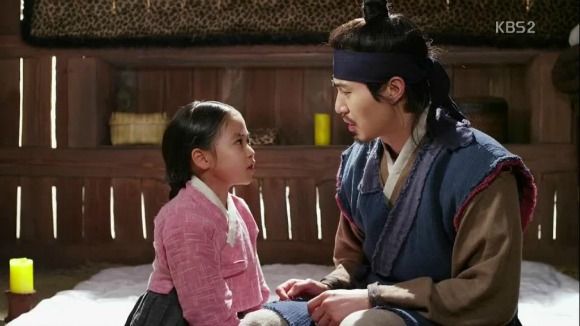 By the time Mandate of Heaven rolled into the sea of sageuk premieres (Gu Family Book, Jang Ok-jung) in what will forever be known as Sageuk April in my memory, I really, really hoped that this one would be a good one. And thankfully, it was.
The premise alone was enough to reel me in: a father on the run trying to clear his name for a wrongly accused crime, and be reunited with his sick little girl. Oof. What can I say? I'm a sucker for daddy-daughter relationships. And when you've got a little girl as precocious as little Rang, it's no wonder that he would be willing to go to any lengths to save her.
Mandate started off with a bang as its gorgeous cinematography and epic music score made for an intense, heart-gripping hour, and we traveled alongside the One Fugitive in Joseon to escape enough close calls that sometimes made me wonder why it was so damn hard to catch one man. But then I suppose we'd have no story.
What saved this show from simply being a run-run-run narrative was in its directing and writing, as I enjoyed how whenever we found Won (Lee Dong-wook) in a fix, the show also rolled the clocks back to pull apart the intricate strings that brought us to that dramatic moment. It was these details that made me go "Ooh!" and "Oh!" and enjoy the ride from start to finish.
It's too bad that the main romance between Lee Dong-wook and Song Ji-hyo was eclipsed by more adorable secondary pairings and even bromances, with Im Seul-ong putting forth an impressive performance. Political intrigue has never been something that holds much of my attention in sageuk, and yet, the Queen proved to be one of the most manipulative and interesting villains this year. After dealing with her, perhaps Won has done enough running for one dynasty.
I watched for you: The cutest little girl this year to grace the land of sageuk.

Monstar
I recall tuning into Monstar without any expectations apart from the fact that it would be a cast of fresh faces, news that made me both excited and nervous. So you can imagine my surprise to fall deep in love with its dreamy charm and refreshing quality from the start. And the music. Oh, the music.
In its strongest moments, the musical choices served as a narrative bolster to its character moments (such as an unforgettable duet in the first episode) that brought with them waves of emotions at the start, but those golden moments shifted to more frequent song breaks to showcase the overall cast's superb talent. Therefore, what made this musical drama so special also became its biggest hindrance, and there was more than one time my finger hovered over the fast-forward button.
Still, Monstar's heart remained with our core group of teenagers as they laughed, cheered, and cried together as a band. Even with such different personalities, it was a joy to watch new unlikely friendships emerge while old grudges were addressed, though, some were handled better than others. Each member was able to get their own shining moment, from our quirky heroine to the idol star to the lonely soul to the rebel girl, but they were always best as one collective.
An unconventional episode format allowed Monstar to play with a different style of storytelling as well, but the show's unexpected popularity ultimately let its dreamy mood continue to linger in a meandering plot. The story then introduced more mysteries than the show could handle, and left the ending off with so many fraying plot threads that made me wonder why I waited for an answer if I was never going to be given one.
But even with its missteps, I'm reminded of how this show introduced me to so many classical hits of yore and whose soundtrack I still play as a lullaby. Or just when I just need a catnap.
I watched for you:: Yong Jun-hyung, a guitar, and his jjak.

Dating Agency Cyrano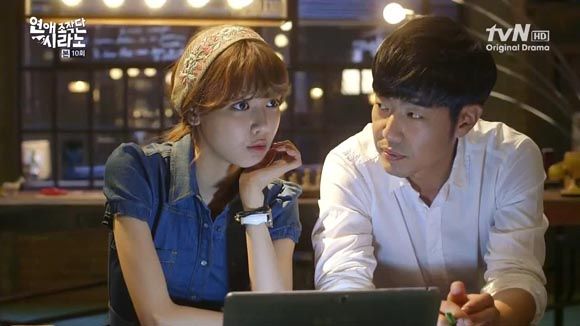 Even without the Flower Boy series tag, I was curious about Dating Agency Cyrano, since the idea of helping people find love is both optimistic and idealistic, especially when your heroine embodies the very concept.
In a way, I appreciated how Cyrano subverted my romantic perspective to show how little magic is in the technical execution of romance; to look past the billowing curtain… and see the man behind the curtain with a leafblower with two other guys pulling the other strings. But even in a show about the ways of love, I still felt a detachment with its characters, who were all enjoyable to watch and held intriguing mysteries (but then again, what dramaland character doesn't have a tragic past?), yet felt more like actors on a theater stage.
Perhaps that's because the show placed more emphasis on the workings of the agency itself and the idea of love than those who work and occupy the theatre. The cases of the week sometimes felt like distractions for character development, and whenever there were any marked changes in them, those felt dependant on the cases rather than the other way around.
So while Cyrano didn't fire at all cylinders with its breezy tone for the majority of the series, I still valued how the show addressed that people are so complicated that they simply cannot be puppeteered and swayed with a gimmick when it comes to something as complex as love.
I watched for you: Lee Chun-hee, where have you been all my life?

Heartless City
Heartless City OST – "The Man" [ Download ]
Audio clip: Adobe Flash Player (version 9 or above) is required to play this audio clip. Download the latest version here. You also need to have JavaScript enabled in your browser.
Ooh, Heartless City—how can you be so smexy and so badass? I admit that this show didn't hook me right away; I watched the premiere three times and actively sat through a few more episodes before I found myself immersed in the dark and bloody underground of drugs, cops, and drug lords.
Cable network jTBC has a reputation for putting out great content over the years (Padam, Padam, Can We Get Married?, and Cruel Palace: War of the Flowers, just to name a few), and Heartless City is no different with its solid writing and slick, sleek directing style that kept my heart pumping during the series.
A blaring Inception-like soundtrack aside (seriously, it was everywhere. Can we get the music director a chill pill?), the majority of the love is directed at Jung Kyung-ho, whose character Jung Shi-hyun or also known as Doctor's Son in the show, is a large step away from his previous happier, nice boy next-door roles. Dark and mysterious suits you well, sir. His anti-hero character arc is messy, complicated, and sometimes even downright gruesome, but this is a world that will not relent; where a moment of weakness will guarantee your death. So if that means you have to cauterize that wound yourself, you're gonna do it.
I'll admit that the relationships in Heartless City can be confusing at times, since you can never really be sure where alliances truly lie since money and illegal shipments change hands in this drug empire. Just when you think you've figured out that one character is working for one side, the show throws you in for another loop, and then another. In fact, I'd argue that these topsy-turvy moments did the drama a disservice in the latter part of its run, but then again, this city is a cruel one.
Although the show mainly focuses on this brutal war, there is a romance between Shi-hyun and heroine, Soo-min (Nam Gyu-ri, whom I found likable and natural in the role). And get this—she's no damsel-in-distress because she graduated from police academy and can actually kick ass. It's awesome. I daresay that the bromance between Shi-hyun and Soo could rival the romance, and while Heartless City wasn't always perfect, it still remains as one of the most memorable dramas for me this year.
I watched for you: Ajusshi. Gangster Ajusshi. Jung Shi-hyun. Shi-hyun-ah. Shi-hyun Oppa.

Who Are You
Who Are You was an unexpected watch that I picked up later in the year, but I kept it on my watchlist purely for the sake of seeing Kim Jae-wook on television post-army service.
I was surprised to find that the premiere took on a chillier tone than what the promo materials seemed to tout (which just goes to show that sometimes teasers can be misleading), and that the show appeared to take on a more suspenseful take on the classic ghoulish fare. Unfortunately, I honestly can't recall more than a select few cases that So Yi-hyun and Taecyeon tackled each week, but I'm reminded of the opinion that these cops are, in fact, terrible cops. I couldn't understand why our heroine—who is a ranked officer—needed to be constantly rescued from her predicaments. Let me just say that Soo-min from Heartless City could take her on any day, and she barely graduated from police academy.
But what confused me the most about Who Are You was in Kim Jae-wook's character, whose appearance as the deceased boyfriend was tragic in of itself. His sad eyes conveyed more emotion than his words, which were few and too far between, and such a waste for his post-army comeback project to be stuck in a Groundhog's Day flashback sequence to uncover the mystery surrounding his death. So by the end of the series, the paranormal nor the romance nor the cases stuck with me, but I left with the hope that my feelings will change in the coming age.
I watched for you: Kim Jae-wook's sad, silent eyes. Ghosts have feelings, too—hurt feelings.

Good Doctor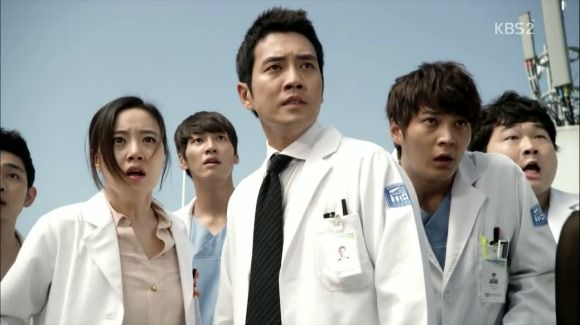 Come to think of it, I could sum up the entirety of Good Doctor using the title alone: it was good (in the moral sense), but for the doctoring, well… not so much.
Medical dramas have never been an alluring genre in my book, but then again, you don't get to see an autistic hero (Joo-won) battling social discrimination every day in dramaland. There was instant sympathy for him at the get-go, and the obstacles and struggles our hero faced at the outset touched upon the stigma and stereotypes that surrounds mental health issues within Korea.
But while I hoped the drama would press and explore that controversial front further, it became apparent that the show chose a more humanistic approach with its heartwarming medical cases, churning out life lessons like an after-school special. So at the face of any serious medical ethics breaches, there were no serious consequences that accompanied them and the best university hospital in Seoul later became the most idealistic hospital in the world.
And so at the hospital of happy rainbows, unicorns, and Tinkerbells, we were met with comical opposition in the administration, twiddling our thumbs waiting for the other shoe to drop. With it, our hero was often reduced to a plot device, becoming the one where all the aforementioned lessons circled around, while his fellow doctors had the relatively easier task to accept and acknowledge him.
The show itself traveled across several genres that jerked me in different emotional extremes from serious to heart-tugging to comedic in one episode, but at least I can come out knowing that the show strived to do good and be good.
I watched for you: Joo-won's commitment to a commendable performance.

Two Weeks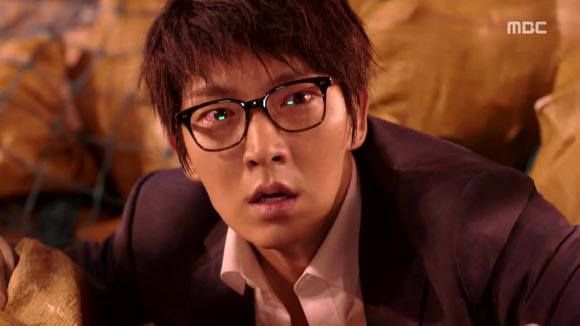 Two Weeks is a fine example of how execution and writing can make a world of a difference even if two shows happen to share the same basic premise on paper (Mandate of Heaven). It's the darker side of the coin that wastes no time to remind you that the next two weeks will be the most stressful and thrill-tastic weeks of our hero's life.
The writing by far was the standout feature of this show, grounded in the assurance that this condensed timeline was carefully thought-out and planned beforehand. Those efforts clearly paid off in the show's execution with a balanced brisk and suspenseful pace without my having to worry that there would be any surprise loose ends. Plus, there wasn't enough time for irrelevance in a relatively short timeframe.
It was gratifying to see Lee Jun-ki put in another solid performance as an ordinary hero who had to rely on his noggin' and street smarts to get him out of some tight situations. I loved watching Kim So-yeon as a no-nonsense prosecutor with her own story to find justice, though I wished that her path crossed with Tae-san's much sooner than it actually did. It was strange that the show's villains felt two-dimensional at times with a rather simplistic evil motivation to drive their actions, though admittedly, those moments still induced much fear.
Even with its overall fugitive storyline, Two Weeks never forgot to keep us in tune with the man on the run. Suffice it to say that Tae-san is an unlikable hero at the start, and I liked that his character arc was one that he had to actively work at, because while words may have gotten him into his current situation, real change requires an action behind those words.
I watched for you: The nail-biting experience of counting down to D-day with crayons.

Master's Sun
I was torn about whether to pick up another Hong Sisters drama since last year left me with a bitter aftertaste. Curiosity got the best of me, however, and while Master's Sun didn't completely restore my faith in the writing duo, it did remind me that their fairly solid reputation is there for a reason.
There's no doubt that Master's Sun was certainly pretty as its cinematography and special effects made it a treat for the eyes. Apart from the actual ghosts, that is, which sometimes (okay, most times) scared the bejesus out of me.
Still, I admit that it took nearly halfway into the show's run before I started actively tuning in, appreciating the show from afar for fear of being disappointed again. I still laughed at the puns and the jokes, left intrigued by the hero's past, and squealed at the paranormal ghost-chasing excuse for proximity.
I was excited to see Soh Ji-sub back in dramaland, and his chemistry with Gong Hyo-jin made for an enjoyable watch; I wouldn't expect anything less from such experienced actors. However, I still grumbled with the late-game conflicts in the show, mostly due to missed opportunities for potentially interesting plot threads or a clunkier, more dragged out execution than I had hoped (the latter of which can be explained with the show's one-episode extension; something I expected, but still pouted at).
At least I can safely say that there's enough sunshine on the horizon for me to tune in for what the Hong Sisters come up with next, but I'll carry a ghost-repellent spray with me until then.
I watched for you: Soh Ji-sub, I will gladly be your 10 billion won radar. Just pay me in kisses.

Mi-rae's Choice
Mi-rae's Choice came like a breath of fresh air in what felt like a dry year of light rom-com fare. The show brought with it a refreshing spin on the traditional happily-ever-after ending with the heroine's future self risking time-travel to warn her against making that decision.
There was potential and promise at the outset, not only with the mysterious insistence for Mi-rae to marry the other guy in her life, but also with the challenge to wake up from her own aimlessness and to take ownership of her life. I was excited to explore how both the minor choices and the major decisions could or would influence the future, even if our seemingly omniscient Future Mi-rae remained fixated on her biased idea that one decision would change her fate.
Our time-traveler's one-track mindset left me mostly frustrated and unsympathetic, especially since the consequences to her meddling appeared only whenever convenient for the plot; thus whenever something did affect her, I was amused, not panicked. Then our other character trajectories suffered as well, to the point that I started rooting for the second female lead's life choices and happiness rather than for our heroine.
Our male leads fell victim to this path as well, as character development ceased or even took a few steps back, to my confusion. Naturally that drawback transitioned into the love triangle as well, which initially tugged in both directions and both continuously built up… and then trailed off into ambiguity. By doing so, the show failed to tap into the talents of Yoon Eun-hye and Lee Dong-gun, and took the wind out of Jung Yong-hwa's much-improved performance.
It's a pity the show got lost in its own storytelling as the teeny writing flaws at the start only became more apparent as the series progressed. I was prepared for a flawed time-travel explanation, and yet the one we were given was so convoluted that it somehow contradicted itself and failed to keep to its own logic. What a shame that such potential simply fell along the wayside.
I watched for you: Sixteen-hours ago Past Me.

Medical Top Team
Medical Top Team OST – "Light" sung by John Park [ Download ]
Audio clip: Adobe Flash Player (version 9 or above) is required to play this audio clip. Download the latest version here. You also need to have JavaScript enabled in your browser.
On a technical standpoint, Medical Top Team is a surprisingly competent medical drama, but I can also see why it wasn't a hit on the airwaves either. It's a show that makes health professionals feel like they're in Candyland, but for the majority for us outside that target audience, including myself, we get stuck at the mere thought of a roomful of genius doctors. Because, c'mon, they're genius doctors.
Given how Medical Top Team premiered the day after another hit medical drama wrapped up (Good Doctor), it's hard not to draw comparisons between the two shows, especially with how the medical aspect is handled. Suffice it to say that while Good Doctor emphasized the heartwarming moments, Medical Top Team shone its spotlight on medical jargon accuracy to such a tedious degree that a dozen or so captions might flash onscreen in the span of a few minutes.
In fact, I daresay that the show took its whole medical world so seriously that at one point, they forgot that the people doing the doctoring themselves actually mattered. That made the show a rather cold watch despite its saturated colors, but once the show did turn back to more of its character moments, the show became watchable again.
What I found amusing about the show was in the meta, where both the side characters and the team members themselves hung a lantern on that damned Top Team concept, showing that being elite doesn't always equate to being powerful. The show also gave us some unlikely pairings in the romance department, which was certainly an unexpected turn for a viewer like myself, who I admit—savored those rare slivers of emotional connection.
So although the Top Team members themselves would wax bioethics all night long and the hospital politics were just as interesting as you might expect (read: boring), I don't regret dedicating twenty hours of my life to it, thanks to a different reason…
I watched for you: Completely accurate medical terminolo—oh, who am I kidding; it was all Joo Ji-hoon.

Heirs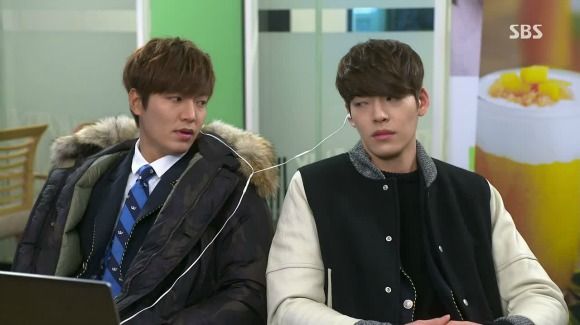 In comparison to the rest of this year's offerings, Heirs certainly outdid itself in everything by boasting the longest drama title and promotional period, and even surpassing its own grandiosity. On those grounds, I can easily place the show in its own class (hur).
I initially watched the show out of pure fascination of its characters, most of whom were either hateful, hate-fueled, or just plain hated within this dramaverse. There was an accompanied amazement of how any character could survive or even exist in this strange fantasized world, least of all the heroine. Despite being familiar with Writer Kim Eun-sook's writing style, characters spoke words and behaved in ways that I could neither understand nor make sense of. Thus I found myself enjoying the lighter, zippy dialogue between minor characters, and grew increasingly agitated or frustrated with the characters who should have mattered. At one point, I was amazed that the mere thought of the show long after an episode aired evoked such strong spiteful emotions in me that mimicked the ones within the drama. And that's just not fun drama-watching.
But I kept watching with a split-brain mentality with the actors, like how Kim Woo-bin's character Young-do was a vindictive school bully, and yet I couldn't help but appreciate the acting on a technical level. Or how Kang Ha-neul had a small but meaty role and did what he could. Or else we were deprived of an actor's range altogether, as was the case for Choi Jin-hyuk. There's no doubt that the show's overall success and popularity will boost their careers, though, perhaps not the best example on their resumes that would showcase their talents.
The show kept me in a puzzled state with its narrative conflicts as they were dramatically pushed into the forefront, and then strangely dissolved and replaced with humorous or adorable moments. Moreover, I couldn't enjoy those light-hearted scenes properly since they felt disconnected and unearned. Granted Heirs did seek to humanize its characters later on in its run, though by that time, those attempts to gain sympathy rang empty to my ears.
Overall, I can still appreciate the prettiness of Heirs, but I would be kidding myself if I ever thought that it was trying to tell me a story. In other words, Heirs is like a fabergé egg: imperial and ornate, but hollow and empty inside.
I watched for you: I don't know what I watched for, but everyone needs therapy.

Answer Me 1994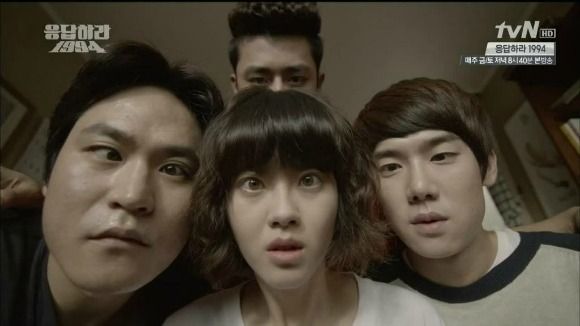 At present, I can say that I look forward to watching Answer Me 1994 every week.
While I'm preparing myself in the event that those overall positive feelings could change in the next few weeks, I cling onto the hope that they won't because I love these characters too darn much. There, I said it.
It's strange, though, because I feel that Answer Me 1994 is both a better and worse example of a follow-up series to a highly successful and beloved show (Answer Me 1997). Just like how 1997 established its character relationships as friends, families, and lovers, I love how this show manages to roll all of those relationships within one boardinghouse in Seoul. I enjoy that not everyone in the house starts off on the right foot with each other, and that friendships (or sometimes more) takes time and commitment to build. They've become a secondary family to each other at this point, and I love watching how they have each other's backs.
I came into 1994 with the worry that the cultural references would be just outside my timeframe to relate to them. I had nothing to fear in that end, since the Answer Me team proved once again that those bits were like easter eggs in the show: fun to find, but not a necessity for enjoyment. I welcomed the return of the droll humor and hijinks from 1997, the numerous cameos, and the thought-provoking monologues about life, family, and love most of all.
Yet, I should have noticed the first technical red flags in 1994 both in its episode count and episode length, both of which did the 1997 version no favors. Even though 1994 had both an advantage and burden of that popularity, I still wish that the team would rely on the less is more mentality (which the 1997 did at first). What we're left with then are ample filler scenes where I'm disengaged as a viewer because I don't care enough to pay attention to those meandering conversations.
I wasn't thrilled when 1994 posed another husband mystery at us, but I loved Na-jung (Go Ara, who is unbelievably winning in this role) so much that I wanted her to be happy and loved. Even now, when I have to sit through the longest wedding video in the history of the world, and left conflicted and frustrated each week thanks to the year's most agonizing love triangle, I still just want her to be happy. So if that means I have to be patient and wait (but not too long, Answer Me!), then so be it. I'll watch for that.
I watched for you: Oppa-ya and Chil-bong-ie and their abs. Why, weren't you?

And that wraps up my year for everything I watched for in 2013! As always, my endless thanks and gratitude to javabeans and girlfriday, who let me write thousands of words each week on this digital paper, and to HeadsNo2 for the rants, the music, and the love of Oppa.

RELATED POSTS
Tags: 1 show to rule them all, Answer Me 1994, Dating Agency Cyrano, featured, Flower Boy Next Door, Good Doctor, Heartless City, Heirs, Incarnation of Money, Mandate of Heaven, Master's Sun, Medical Top Team, Mi-rae's Choice, Monstar, Sirius, Two Weeks, Who Are You (tvN), year in review, year in review 2013