Grandpas Over Flowers heads to Spain for Season 3
The halbaes are heading to Spain for their third trip, and they've got their departure date set for next month. All four halbaes will be returning (mat-hyungnim (mat-halbae?) Lee Soon-jae, jolly soju-lover Shin Gu, doting husband and smartphone addict Park Geun-hyung, and cantankerous maknae Baek Il-sub), not to mention Seo-jinnie, aka Seo Genie, aka Lee Seo-jin—at this point the series wouldn't be complete without their beleaguered resident luggage boy.
I would have expected the show to go somewhere more obscure, but on the other hand, I don't suppose anybody with the show speaks Spanish any better than they do French, and that trip was plenty entertaining. The reasons for choosing Spain include its temperate weather, a definite asset for its halbae cast, as well as having plentiful sights and culture to observe.
Plus, as we saw hinted at in the final episode of Noonas Over Flowers, Na PD is chock-full of devious ideas to keep the cast busy. Not that he isn't full of respect for his elderly cast, of course. (The suffering mostly falls to the luggage boys, hehe. You wanna feel sorry for them, but it's just too entertaining to wish for any less of that. Especially when Na PD gets to needling Seo-jin and Seung-gi in his hilariously gloaty way.)
Na PD stated in a recent interview that he'd been pretty worried about the show while planning the very first season of Grandpas, and had gone to see each halbae in turn to convince them to do the show. After seeing Soon-jae halbae first, he'd gone to Gu halbae armed with tons of PR materials to state his case. But Gu halbae cut him off right at the start and said, "If you make that program for us, I'll get the chance to travel with Soon-jae hyung for the first time in fifty years." That's when Na PD's worries fell to the wayside, and he decided that even if the show tanked, he would take the chance to guide the halbaes on their trip.
Of course, the show didn't tank and now the production has traveled to France, Switzerland, Taiwan, Turkey, and Croatia. I'll be crossing my fingers that Spain will provide just as many laughs—and new twists to shake up the proceedings. The doesn't yet have a premiere date, but it shouldn't be too far behind its February travel dates.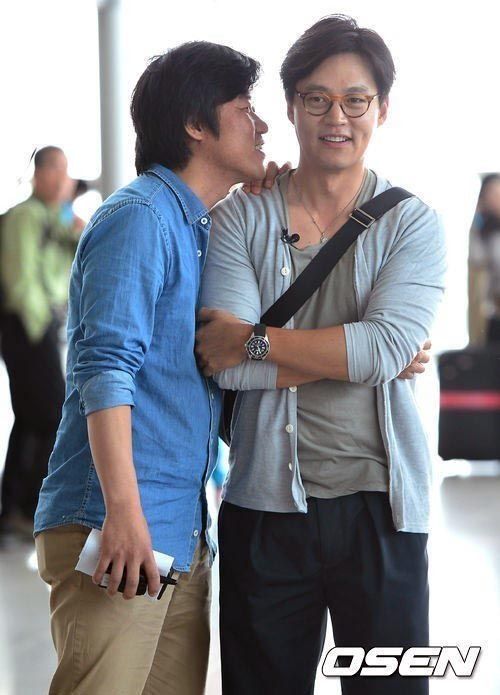 Via Chosun
RELATED POSTS