First teaser for Grandpas Over Flowers in Spain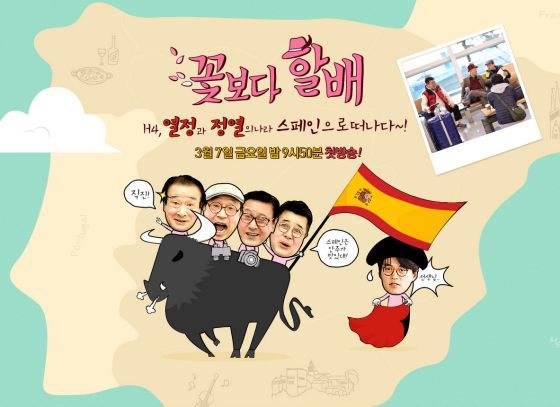 Woohoo, the halbaes are back! We've got a premiere date and a teaser for the third season of tvN's travel variety show Grandpas Over Flowers, which kicks off in just a week. This time luggage boy Lee Seo-jin leads the flower halbae foursome–mat-hyung Lee Soon-jae, sweet middle hyungs Shin Gu and Park Geun-hyung, and maknae Baek Il-sub–to Spain. (They went in early February, just in time for Seo-jinnie to come back for the premiere of his new weekend drama. Busy, busy.)
In the teaser below, Seo-jinnie asks the halbaes if anyone wants ice cream after dinner (Why do you even ask? You know what the answer will be.) and Il-sub halbae perks up and demands mango. Seo-jin doesn't think that's an option for an ice cream flavor where they are, but then Gu halbae chimes in that he wants mango too, and he's seen mango ice cream shops everywhere they've been so far.
It takes Seo-jinnie a second to register what he means, and then he realizes Gu halbae is talking about the clothing brand Mango. Ha. He even reaches for Gu halbae's jacket, and shows him that he's been wearing clothes from that store this whole time. At the end, Na PD has replaced Gu halbae's jacket with a cartoon mango and the caption: "And that's how Gu halbae wore mango for ten days straight." Teehee.
I didn't realize how much I missed the show until I got a taste. It really has been a long time since the crew's second trip to Taiwan, which ended early last fall. Of course we had a fun detour with Seung-gi and Noonas Over Flowers, but I'm looking forward to a grandpa classic, in all its grumpy glory.
Grandpas Over Flowers returns Friday March 7.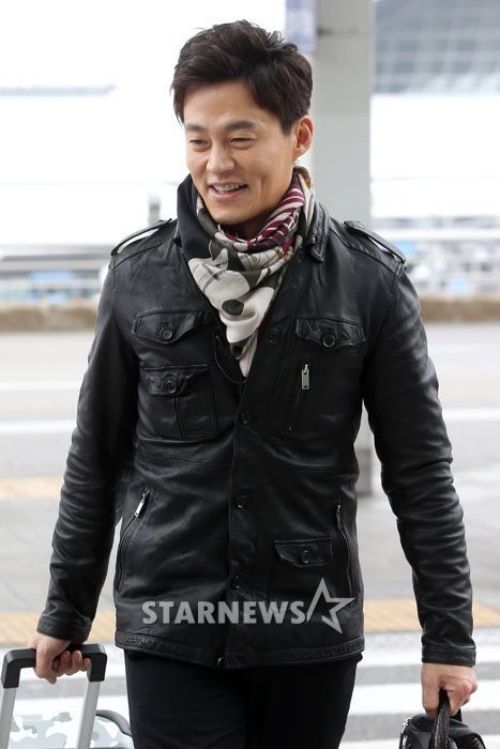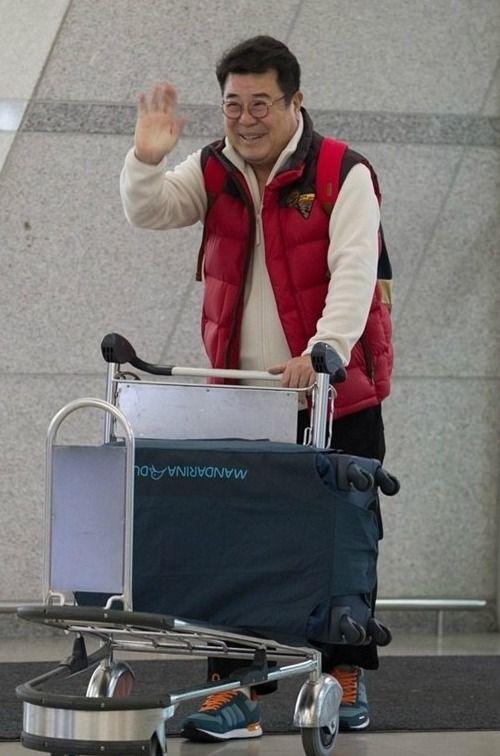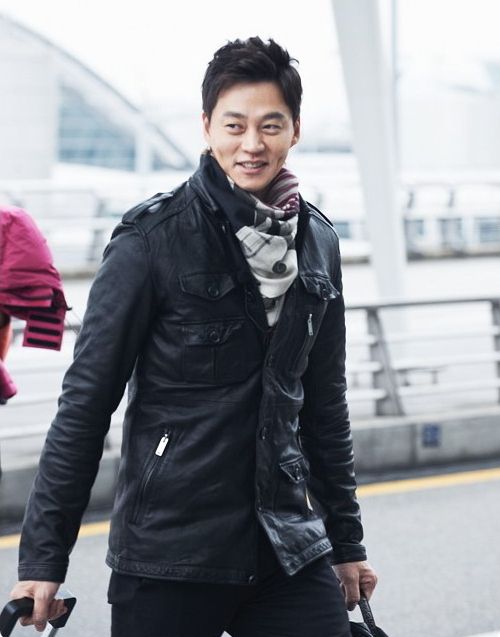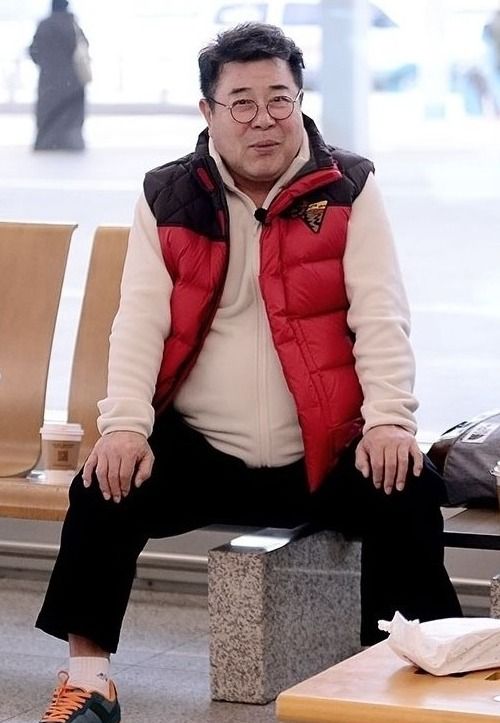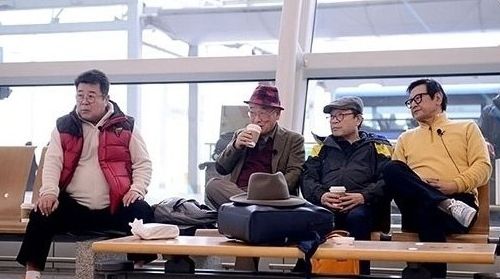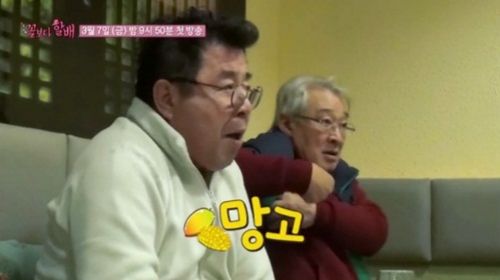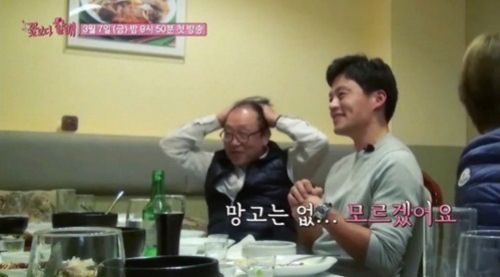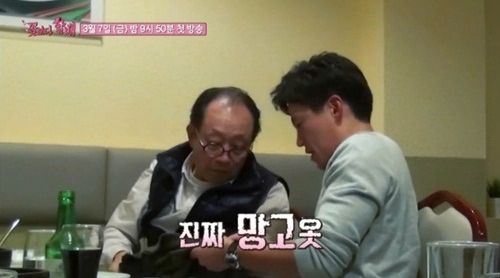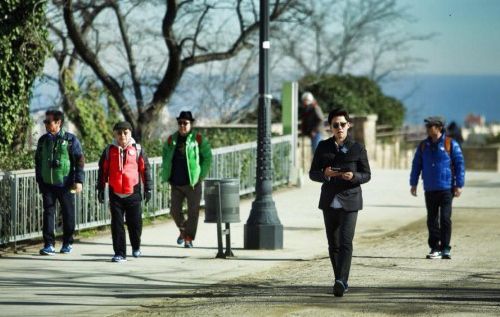 Via Osen
RELATED POSTS
Tags: Grandpas Over Flowers