Three Days: Episode 15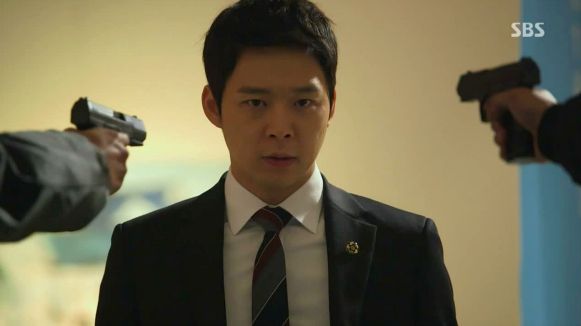 At least we know that with a show like Three Days, the final showdown's the basket where they've put all the eggs. I'd argue that they did it at the expense of a more evenly paced drama, but at least I know they're going to put some muscle (and money) behind an action-packed final week. At this point there isn't much left to surprise us in the story; it's mostly just about sitting back and enjoying how the action unfolds, for better or for worse. …Which I don't really mean, because we're not actually going to let the bad guys win, right?

SONG OF THE DAY
Baechigi – "신기루" (Mirage) for the Three Days OST [ Download ]
Audio clip: Adobe Flash Player (version 9 or above) is required to play this audio clip. Download the latest version here. You also need to have JavaScript enabled in your browser.

EPISODE 15 RECAP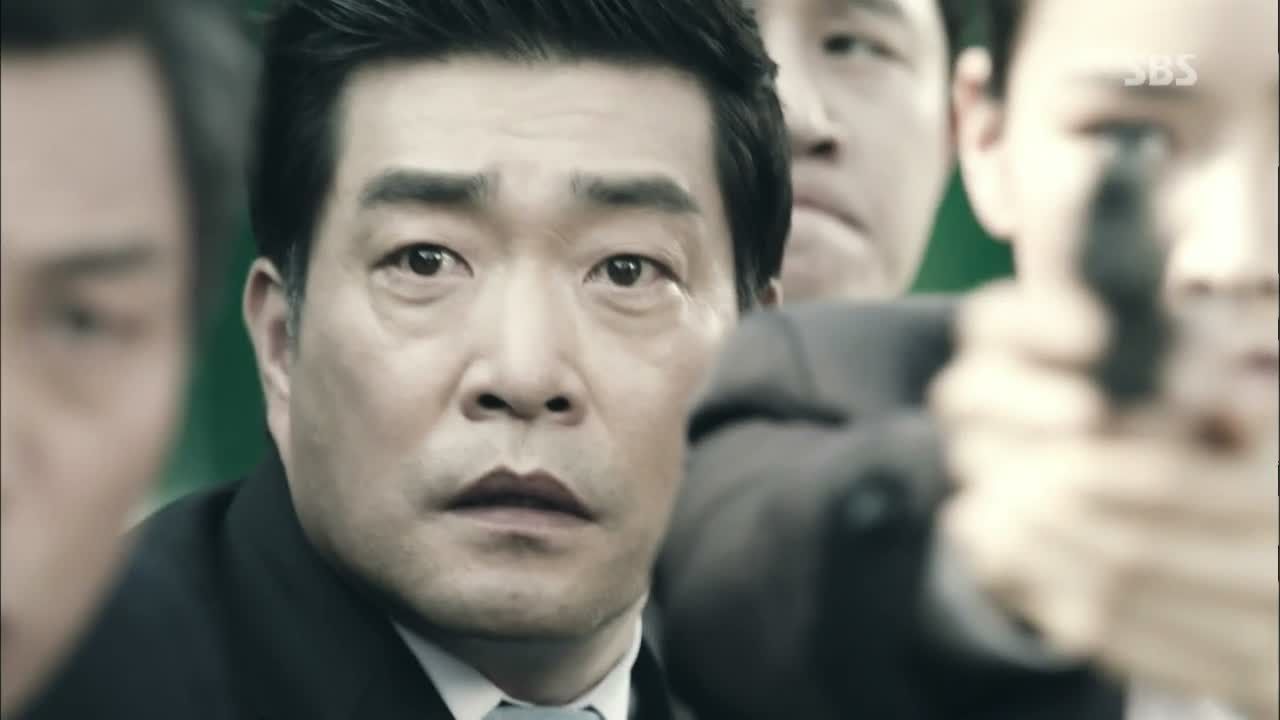 March 14. 6:00 PM.
When the president visits the memorial in Yangjinri, it's the perfect opportunity for the final Blue House mole to initiate an EMP bomb and cut off communications for the entire security detail. Automatic gunfire signals the arrival of the baddies, and they scramble around the president.
They're outnumbered and outgunned, but one by one the agents volunteer to attempt a call to the Blue House, or stay behind to give the rest a chance to run away. It costs them their lives, and President Lee trembles to see them gunned down right in front of him.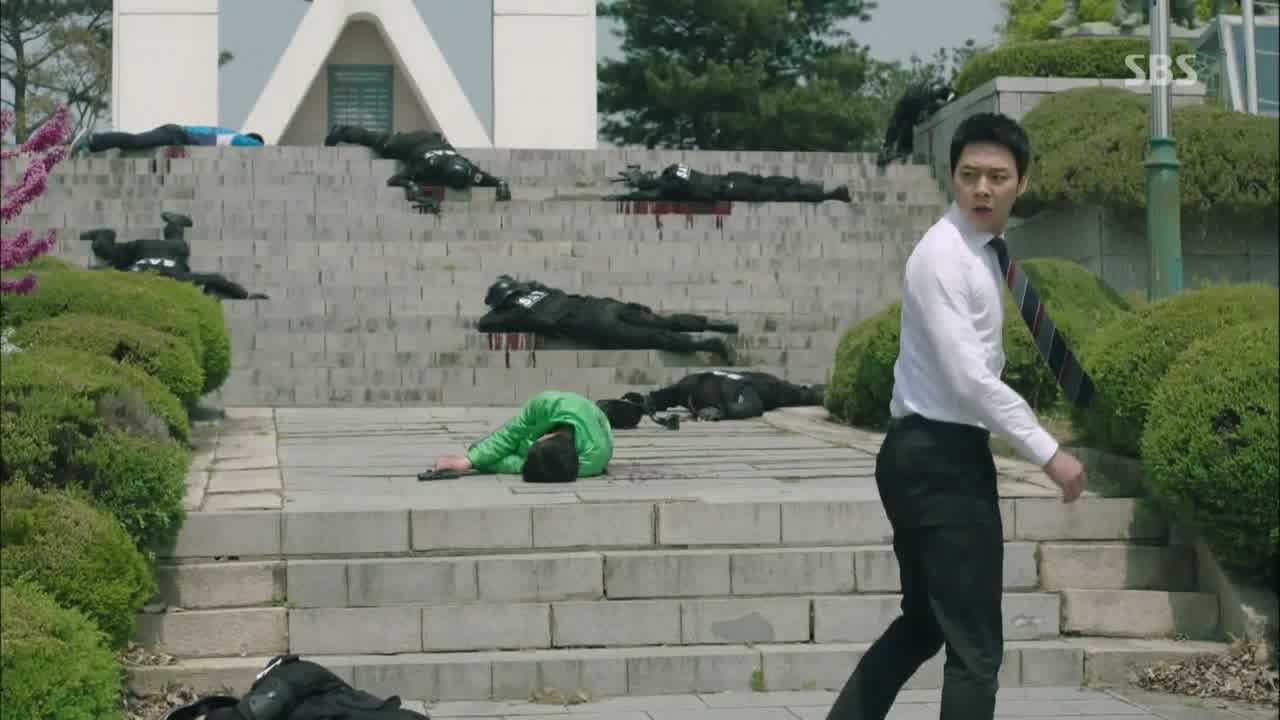 Tae-kyung arrives, but by the time he gets there, it's eerily quiet. He looks down and finds the park littered with bodies—his friends and co-workers just lying there, leading his way up the steps like a bloody-massacre-as-roadmap.
He puts together what happened and can barely keep it together when he finds the friends who clearly volunteered to hold the line while the others got away. He holds his breath as he turns the corner behind the dumpster where the president's body would be if he were killed…
There's nothing there. At least we know he survived, but did he get away, or was he taken by the men with machine guns?
Tae-kyung calls Cha-young to tell her what happened, and asks her to report to the prime minister directly because she's literally the only person he can trust in the Blue House. She does, and tells the prime minister in no uncertain terms that it was Chairman Kim who orchestrated the attack.
The military and local police are deployed per the prime minister's orders, and Tae-kyung operates under the assumption that the remaining security team got the president out. He heads to the nearest safe house to check if they made it there.
Chairman Kim arrives in Yangjinri by nightfall, and steps on the chalk outlines of the fallen agents as he makes his way up to the memorial statue.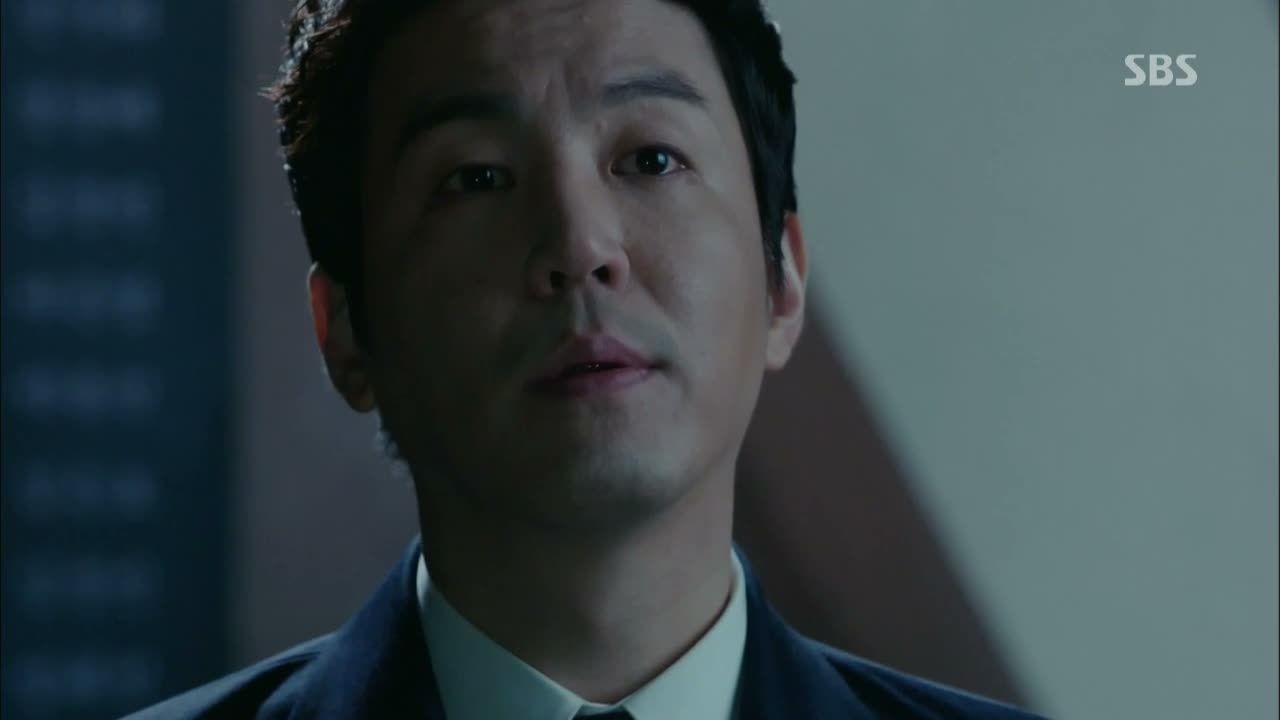 He smirks at President Lee going to all this trouble for these unimportant people, and vows to make Yangjinri home to another bloodbath, "All because of you." He muses that there will soon be a second meaningless memorial statue erected right next to this one.
His team scatters to hunt the president down.
March 14. 6:35 PM.
Tae-kyung makes his way to the safe house, and searches the closed art gallery for signs that the president was there. Someone comes up behind him, and Tae-kyung instinctively whirls around with his gun drawn.
It's the chief of the command center, and aaack, I'm pretty sure Tae-kyung has no idea that he's the Blue House mole. He's smart enough to be generally guarded and suspicious though, which is a good sign.
The command center chief lies that he was shot and got away during the attack, and asks Tae-kyung if he knows where the president is. Just then, Tae-kyung gets a call from Cha-young with updates on the military and police searches.
He eyes the chief warily before telling him that one of the agents with the president called from an emergency phone off the highway. Oh no, please tell me this is your genius trick-the-mole plan and you're feeding him false intel…
The chief thanks him for sharing and walks out, leaving Tae-kyung face-to-face with two assassins blocking the door. Crap.
Tae-kyung backs up slowly and grips the only thing in his hand: his cell phone. A cell phone against two guns doesn't seem like a fair fight, but he totally disarms them and beats the crap out of them with nothing but his phone. Well I'll be damned; these brick phones actually ARE weapons.
While he proceeds to beat them up with every painting, chair, and banner in the room, the command center chief calls Chairman Kim about the emergency phone. They stop to check it out, but the phone in question is out of order. Phew, one point good guys.
A flashback shows us that Tae-kyung was alerted to the conflicting accounts of the security team meeting, and though he was never told which of them was the mole, he knew it was a possibility that it wasn't the communications team leader.
Tae-kyung catches up to the command center chief outside the gallery and screams at the top of his lungs, asking how a fellow security team agent could turn on the president. He gets in two good punches, and then gunfire interrupts the third as assassins arrive to chase him down.
They chase him along the train tracks, firing at him every chance they get. One of the military convoys stops when they hear the shots, but the command center chief flashes his badge and tells them that they've lost a suspect who's after the president: agent Han Tae-kyung. What, we totally did this before.
Tae-kyung gets away and stops to think about his next move. He knows now that the president has managed to escape, otherwise the baddies wouldn't be searching for him and chasing down leads.
What the security team needs most is a phone or a car, and the only place to find that is the village of Yangjinri. Tae-kyung takes out his map to try and guess their route.
The president and his core security team make their way through the woods, but President Lee stops in his tracks when he hears that they're headed into town. The security team leader guesses what he's afraid of—putting the citizens of Yangjinri in danger all over again.
The team leader says that it's late enough that they won't run into villagers, but swears that if the people are put in harm's way, he'll protect them as if they were the president.
Tae-kyung mulls over the various routes, and thinks back to a training session where they had discussed what to do a worst-case scenario. Team Leader Ham teaches them that while protocol is important, what matters most is knowing the president's thought process at every turn. The more you can guess how the president will react in any given situation, the better chance you have of protecting him.
Tae-kyung follows that advice and picks the place that would be guaranteed to be empty at this hour: Yangjinri Elementary School. Sure enough, that's where the president and his team arrive.
Tension mounts at the Blue House, with staffers pressuring the prime minister to make a statement as acting president. He wavers, not knowing how to proceed, when the phone finally rings. It's the security team leader, who reports that the president is alive.
The Blue House redirects the military to the elementary school, but the problem is that the command center chief is sitting right next to a soldier as he gets the radio call. Augh. This is bad.
Tae-kyung races through town on foot when he sees a familiar Jaesin assassin posing as a local cop turn the corner towards the school. The agents at the school's entrance ask the officers for their badges, and the assassin smiles and reaches into his vest… and pulls out a gun.
He guns them down instantly, and inside the security team scrambles to get the president out. More baddies come filing into the school, and the waning security team goes from four to three to two, until finally the team leader is the last man standing with the president.
They get outside, and the team leader tells the president to run while he keeps the shooters here. This is a terrible plan. President Lee refuses to go without him, and clings to his arm. It kills me, the arm-grab, and the look upwards like a scared little boy.
The team leader has to yell at him to go, and urges him to stay alive and fulfill his wishes as president. President Lee promises to remain alive, and makes him promise to do the same before he complies and runs off.
President Lee runs as fast as his legs will carry him, and the assassins come around the corner as the hero music swells. Well I know what that means.
The security team leader holds them off valiantly, but it's just a matter of time before he's gunned down. The rest of the assassins run after the president, while one man is left behind to put the final bullet in him.
He points the gun, but then a shot rings out from behind him and the assassin is the one to go down. It's Tae-kyung, thank goodness, who runs over to his team leader who's bleeding on the ground.
He tells Tae-kyung to hurry because the president is all alone, and Tae-kyung tamps down his concern for the boss and goes running to fulfill their mission. The team leader watches him go and dies just a second later.
The chase is on, as the president runs across the river and through the woods, with the assassins right on his tail and Tae-kyung (hopefully) not far behind.
President Lee makes his way to the road, where a car screeches to a halt in his path. Is this good or bad? It doesn't look like a fancy car, so I think that rules out Chairman Kim for now.
We don't get to see what happens with the president, because Tae-kyung runs right into a unit of soldiers all with the instructions to gun him down. Grreaaaat. He dispenses with politeness and just screams at them that they don't have time for this.
At the same time, the command center chief hears the latest update as he rides along with his military escort—the president has been located. He asks them to pull over for just a second, and then shoots them point-blank.
He hauls their bodies into a ditch and calls the team of assassins to the president's location, and they arrive before the army, but the president isn't there. They wonder what's going on when suddenly a giant wall of soldiers pops up with their guns drawn.
They order the baddies to put down their guns and lie on the ground, and that's when the command center chief spots him: Tae-kyung, walking out from behind the soldiers. Yessss.
A flashback to just minutes ago: Tae-kyung is released after a quick phone call to the Blue House to confirm his identity. The soldier says they'll put out a call to arrest the actual bad guy, when Tae-kyung stops him and asks if he can transmit a radio signal just to the car where the command center chief is hitching a ride.
He walks over there now and gets in that third punch, screaming, "Do you know how many security team agents died because of you? Why? WHY?!" He gets pulled aside before he hears an answer.
March 14. 7:10 PM.
Cha-young gets an urgent phone call from Bo-won, which is a welcome break since I was worried she'd be benched for the final showdown. But Bo-won has been working an angle of her own, and says that she made an arrest.
A flashback to earlier that evening shows the shady assistant prosecutor walking into his office armed with a can of gasoline. He pours it all over the place and gets ready to flick on his lighter when Bo-won enters the room and turns the lights on.
He scoffs that she can't possibly stop him on her own, but she coolly tells him she has no intention of stopping him—he can go ahead and burn it all, since Prosecutor Choi put all the important evidence in a secure location. He also instructed her to guard the prosecutor's office knowing this would happen.
He accuses her of bluffing, but she says there's something he doesn't seem to know—Prosecutor Choi is still alive. A quick shot of him in a hospital confirms that he's still breathing, though he isn't conscious.
She adds that there's something else he doesn't know, and smiles: "I didn't come here alone." Her backup comes in to arrest him, and she lets him decide whether lighting the office on fire or cooperating is better for him: "You ought to know since you're a lawyer." Ha.
Bo-won tells Cha-young that he's cooperating, though he doesn't know where Chairman Kim is. One thing in his testimony is niggling at her though, and she recounts something he saw: four white trucks, loaded up with something and driven away by a team of men.
It's awfully vague, but then you have to figure that Chairman Kim isn't delivering Girl Scout cookies in the middle of the night.
Tae-kyung stays behind while his fellow agents' bodies get loaded onto ambulances, and he stops to close his team leader's eyes.
Someone calls Chairman Kim to tell him that all the assassins are being arrested, but he couldn't care less. What's more worrisome is that he says it doesn't matter, implying that the lack of personnel won't derail his ultimate plan.
Tae-kyung notices that Jaesin's ace assassin isn't among the bad guys they caught, and worries about the fact that he's hiding in plain sight dressed as a police officer. The officer in question is currently stopping cars at a security checkpoint, and he lets a local ajumma pass by when she denies seeing anything suspicious.
As soon as the ajumma gets down the road, President Lee pops up in the backseat. Ah, so she was the driver who picked him up on the side of the road. She says now (in an eerily calm manner) that her husband died in the 1998 attack.
But she sounds sincere as she says that other people might feel differently, but she's grateful to have some answers after spending sixteen years not knowing the truth about his death, always having thought that the official story didn't add up.
President Lee is floored twice over, never having imagined that a citizen of Yangjinri would offer to help him, and not see him as the villain who killed their townspeople.
Cha-young calls Tae-kyung to tell him about the four trucks. She's searching every tollgate between Seoul and Yangjinri, but she worries that it won't be enough to find them.
Bo-won lingers out in the hall of the police station and the prosecutor thanks her for her help, and urges her to go home now. But she's too worried about the case to leave, and he finally realizes that she's just going to stand there all night anyway. So he offers to let her observe the investigation, and she lights up. It's adorable.
They start interrogating all the men they have in custody who are linked to Chairman Kim, but none of them will talk. Bo-won watches from behind the glass and recognizes a detective in the interrogation room, a man with glasses who took her statement days ago and refused to believe a word she said.
She tells the prosecutor now that she thinks she knows why no one's talking. I like this prosecutor, because as soon as she says it, the detective gets ousted from the case. Once he's dragged out of the room, the assassin who blew up her car starts talking.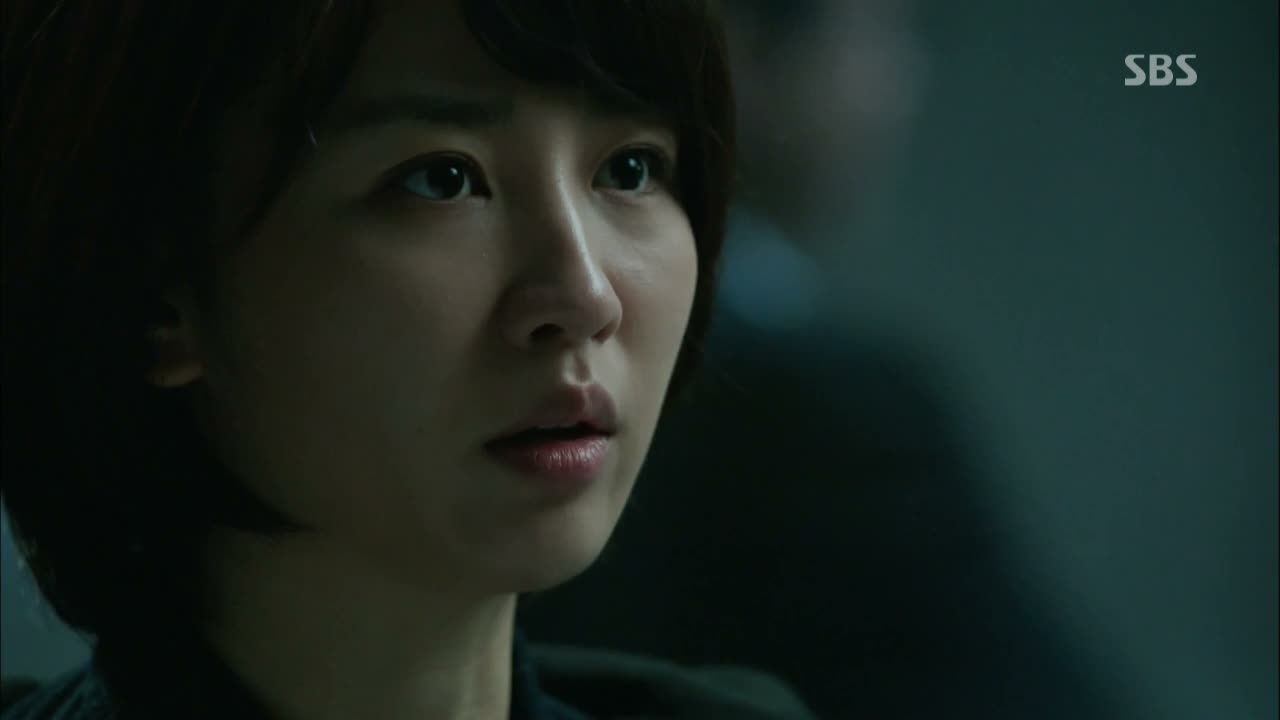 He says that Chairman Kim is just Falcon's hunting dog, and says cryptically that the trucks contain "what you think they do." He implies that it's more firepower than the last time, but doesn't specify what we're dealing with.
The ajumma driving the president tells him to be careful, and adds that she saw strange men in the village last night. That gets his attention and she tells him about the suspicious men driving around in identical trucks.
He asks if she knows where any of the trucks might be, and she remembers seeing one on a bridge just up ahead. It's still there. The president gets out of the car despite her protests that it's dangerous, and marches ahead with purpose.
Chairman Kim gets the report that the president still hasn't been located, so he says it's time to make him come to them. I'm guessing that "make him" involves killing innocent civilians?
He says that it took a lot of maneuvering to get the president to the center of Yangjinri, and we see that he orchestrated the attack at the memorial to draw him closer. He vows to make President Lee lose everything, like he has.
President Lee pulls aside the tarp covering the truck's flatbed, and finds a briefcase sitting there. He opens it with trembling hands and finds it packed with explosives.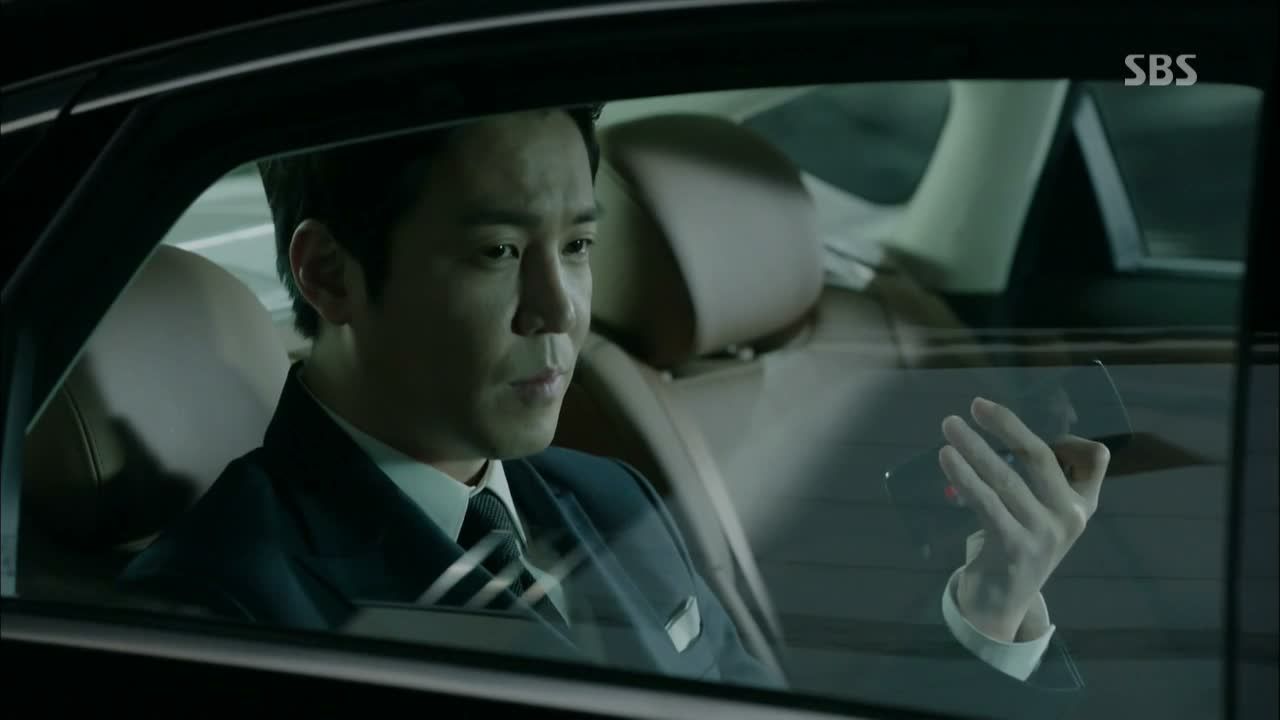 Chairman Kim sits in his car with his phone dialed to activate the bomb. "Watch carefully with your own eyes—what happens because of you." He presses send. The suitcase bomb counts down… and detonates.
Tae-kyung hears it go off from where he's standing, and the Blue House control room sees the flare on the satellite feed. "There's been an explosion in Yangjinri. A bomb went off!"
March 14. 7:50 PM.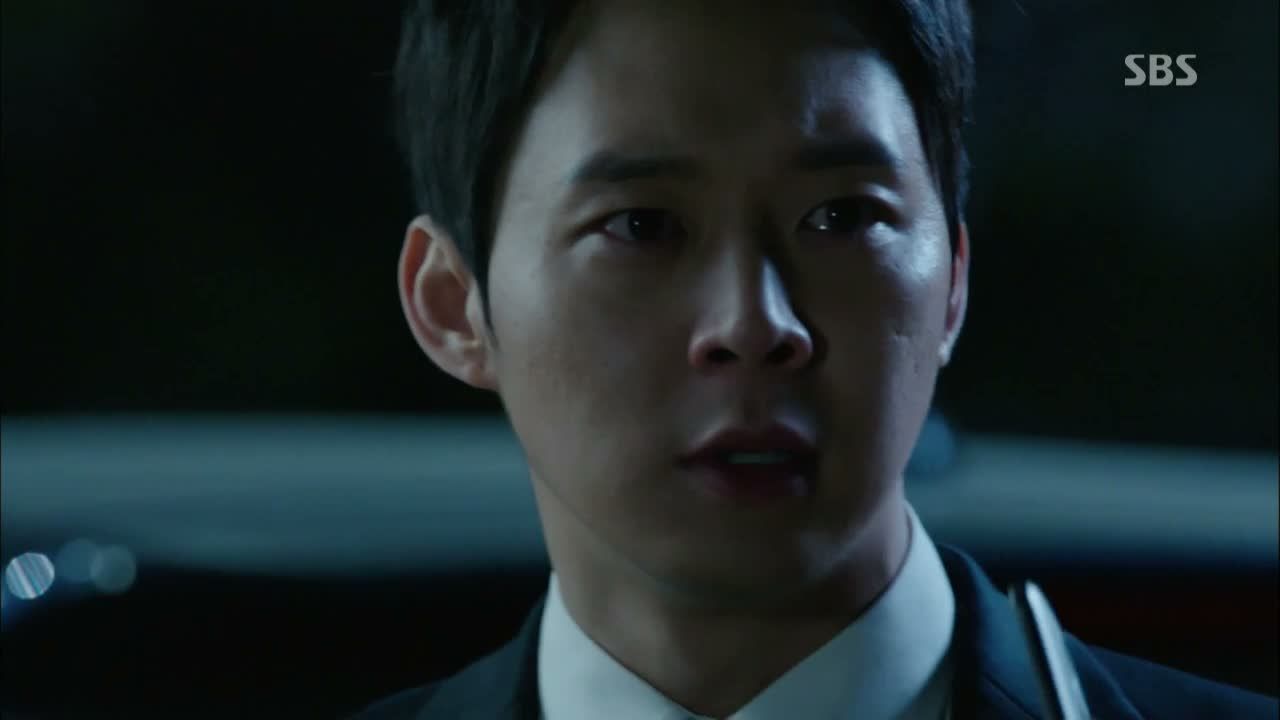 COMMENTS
Okay, so the setup for the finale is pretty good at hitting upon all the crescendos that we need—president separated from his bodyguards, every good soldier gunned down until our hero is his last line of defense, bombs distributed to put civilians in peril, and one maniacal evildoer with his finger on the trigger. Check, check, check, check. It's just… we've totally done these things before in this drama. The truck bombs are fine and good, but then why did we steal their thunder by having bus bombs earlier? It was harrowing the first time Tae-kyung was framed as the bad guy, but now it's just frustrating that different good guys are falling for the same bad guy tactics.
Moment by moment, the episode has good momentum and I care enough about Tae-kyung and the president to be invested in everything they're going through. But weighed against the series as a whole, it starts to feel really repetitive. I guess when you name a show Three Days and take nine freaking days to tell the story, the repetition is a self-fulfilling prophecy? I just found myself wishing that we hadn't seen a version of each of these elements before, because while the characters and the world remain intriguing, the plot feels less zingy when all we're doing is a Best of Episodes 1-14 repackaged album.
The death toll does make up for it somewhat (macabre, I know, but it does add heft to the battle), since we've spent the series really focusing on the relationship between president and bodyguard, and hammering in how these agents are trained to give their lives at any moment to protect him. I enjoyed that the entire team of secret service agents got the hero treatment and became an extension of Tae-kyung's character. It was a nice way to illustrate his sense of duty without actually putting Tae-kyung in harm's way (we need him to stay alive dammit), while effectively ramping up the tension as they started to die off one by one. The buildup to the last man standing was great stuff, and Sohn Hyun-joo does an amazing job (as he always does) of looking so vulnerable and scared at the thought of being left alone.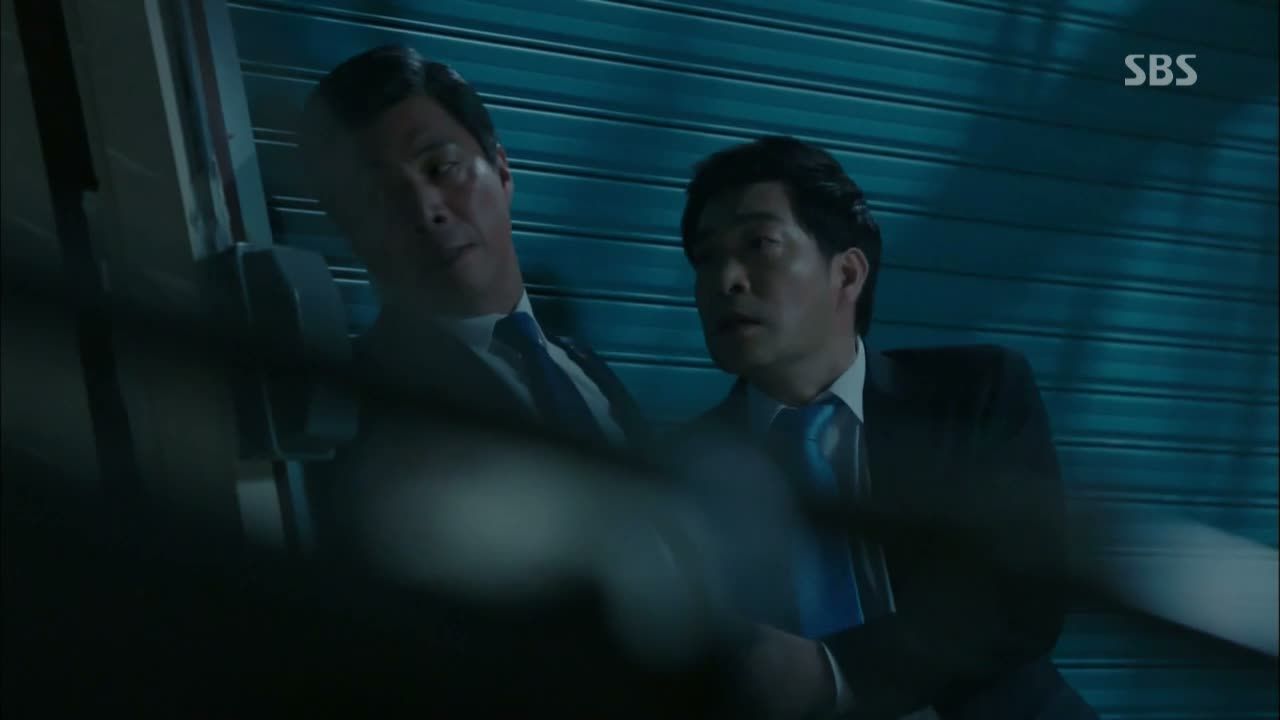 Overall I can't say that I'm not disappointed with the show, in that I wanted it to be a really tightly woven thriller that made great use of its time conceit and made me feel every minute like my life depended on it. Instead it never once mattered what time and day it was, and we recycled a good number of conflicts along the way. But I also enjoyed the series the whole way through, and particularly loved Tae-kyung's character, his moral fiber, and his badass fight scenes. (Is it because Yoochun is a dancer that he's good at them? I don't know, but he is.) There was a nice reciprocal relationship between the president and the bodyguard—duty, respect, and trust—that felt earned and kept me invested no matter what plot circles we were going in.
I don't expect the finale to change how I feel about the show greatly (though I guess you never can predict that sharp left turn if a show's going to take it); I fully anticipate the best of the action to play out in the final chapter in a satisfying manner, because that's pretty much why we're all here. In case the universe is listening: that means the bad guy goes to jail, our hero saves the president and all the townsfolk, and gets rewarded with a big kiss from a lady cop. Don't make me send you back in time so you get it right; that never ends well.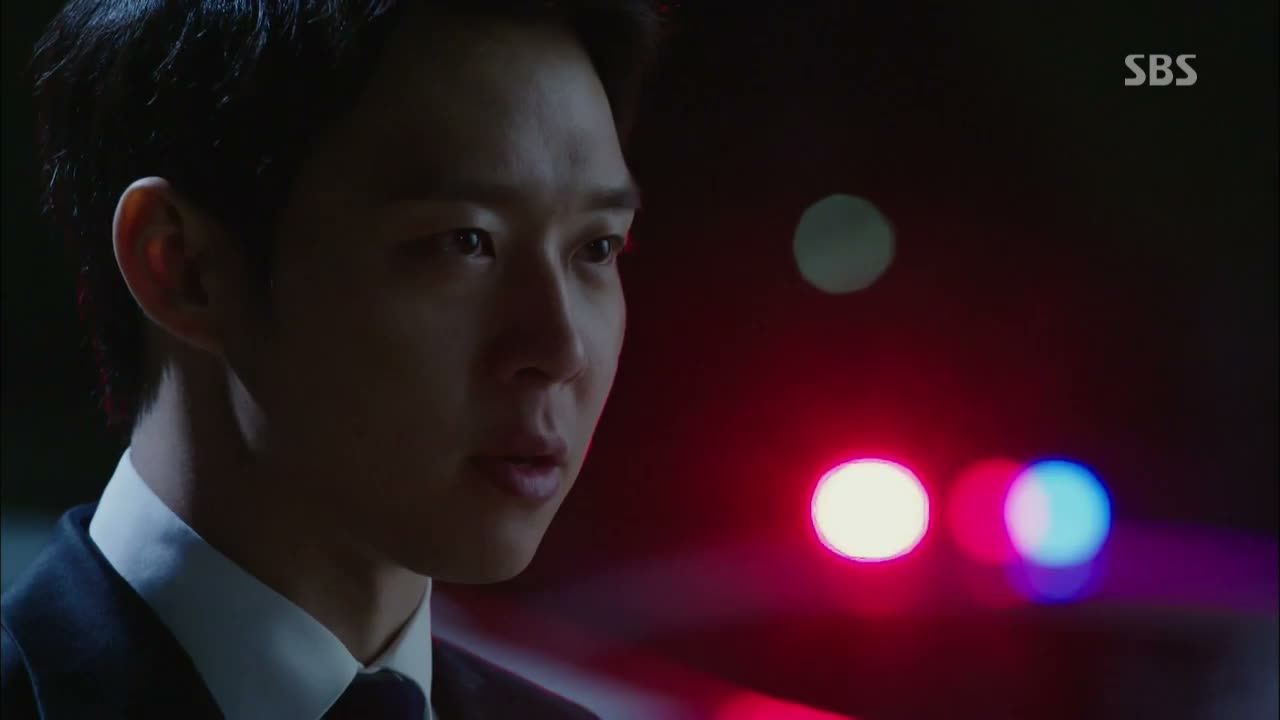 RELATED POSTS
Tags: featured, Micky Yoochun, Park Ha-sun, So Yi-hyun, Sohn Hyun-joo, Three Days