More second lead stills from Joseon Gunman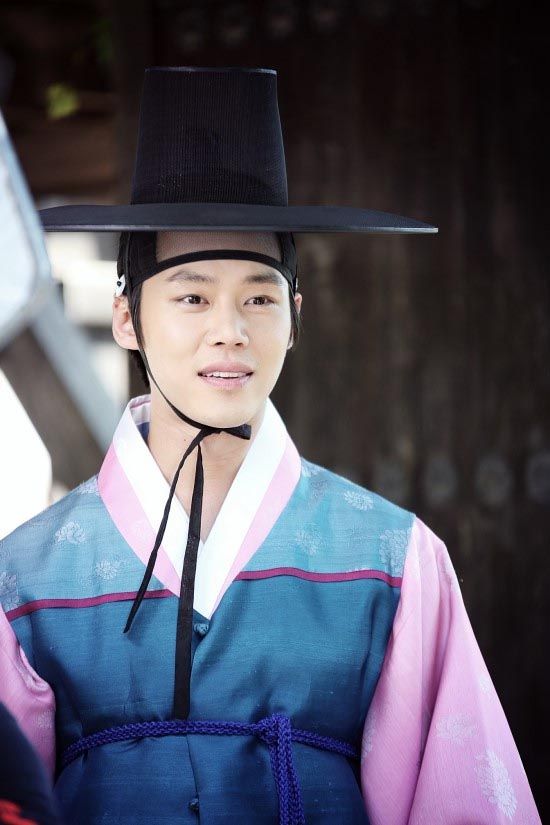 Fine, it appears that Joseon Gunman is going to do the whole promo tease the slow, drawn-out way with one photo at a time. It's suuuuuch a tease, but considering that I'm champing at the bit for more, I guess it's working?
They also know just how to string us along, considering how they're withholding from us the ones we really want to see, which is just another way of saying Lee Jun-kiiiiiiiiii. Look, I already know he's gonna be awesome wearin' a gat and brandishing a smoking gun, so can you just cut to the chase and give me what I want already?
But no, here's second lead Han Joo-wan first, playing the son of a prime minister. His background of privilege is mitigated by the fact that his father ignores him (as though it's the son's fault for being illegitimate), and thus he leads a lonely existence. It also means he dreams of revolution and a new world. I wonder if that makes him a friend or rival to our hero; I'd just love for him to be a nuanced example of a character being effective at both roles.
With this plum role, Han Joo-wan is poised to capitalize on his successful debut in ratings hit King's Family. The drama itself may have been all sorts of sloppy and nonsensical but it was a pretty great way for Han Joo-wan to make his debut, coming out of nowhere and playing a charming, confident character who got to pair up with Lee Yoon-ji (even if their romance was kind of strange at times—remember their dog-barking courtship bit?). I'm pretty sure it says something (good) when you're in your first drama role and on the first day the show airs, I'm looking up his name and filing it away as one worth remembering.
Joseon Gunman will premiere in late June.
Via My Daily
RELATED POSTS
Tags: Han Joo-wan, Joseon Gunman