New drama Misaeng courts Im Shi-wan, Kang So-ra, Kang Haneul
Casting for the upcoming drama adaptation of the hit webtoon Misaeng (or Incomplete Life) is back in full swing, after an early round that fizzled out. The drama about a failed baduk player who struggles through young adulthood has been picked up by tvN, and is now set to air on Fridays and Saturdays in October. Im Shi-wan (Triangle) has been offered the leading role, which seems like a natural choice since he played the character in the prequel web drama earlier this year. Offers are also out to Kang So-ra (Doctor Stranger), Kang Haneul (Heirs), and Lee Sung-min (Miss Korea), who are all considering favorably.
The webtoon is about a young man who fails to make it as a pro baduk player (a strategy game akin to chess), and struggles with the monotony of his bleak future. It's the story of his gradual awakening and reentry into society after living a depressed, inconsequential existence — not yet alive, as the title tells us. He joins the rank and file of the corporate office employees and struggles to adapt, eventually figuring out a way to use the lessons he learned from baduk to engage with his life.
Kang So-ra has been cast as the heroine, a cold, sharp, capable worker and new intern who enters the company with the hero. Lee Sung-min will play their boss, a dedicated workaholic and leader who's also warm and dependable. And Kang Haneul has been cast as the ambitious co-worker who's smart but stunted by his anxious and sensitive nature.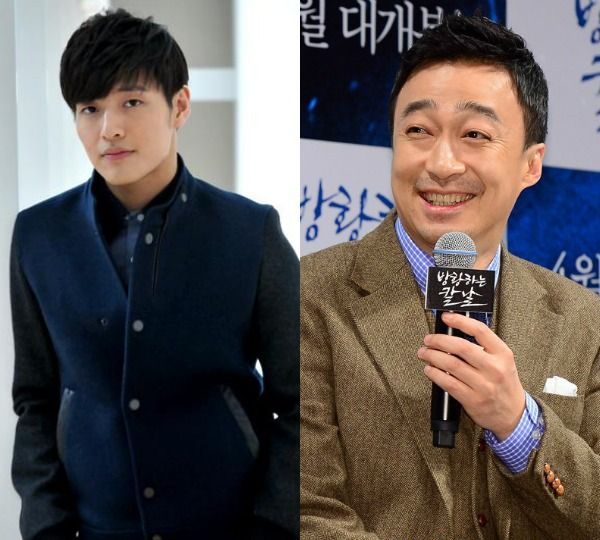 It's all in the execution, but as you can see from the prequel clip below that introduces Im Shi-wan's character, it's a subtle character study and the bleakness is stark but beautiful. Granted, the prequel was directed by two other directors, Sohn Tae-gyum and Kim Tae-hee, so there's no guarantee that the drama will look and feel like this. But the source material is known for being a realistic and relatable story about ordinary people with poignant lessons about young adulthood, so I'm hopeful that the tone of the drama will be faithful to that.
I'm confident that the production is in good hands, with PD Kim Won-seok of Sungkyunkwan Scandal and Monstar at the helm, and writer Jung Yoon-jung of Arang and the Magistrate and Monstar penning the script. Now that I've gotten a taste in the prequel, I'm looking forward to the adaptation, and Im Shi-wan in the role. In the teaser below (for the prequel) the tagline says, "In the baduk board of life, there are no worthless stones."
Misaeng follows Plus Nine Boys and premieres in October.
RELATED POSTS
Tags: Im Shi-wan, Kang Haneul, Kang So-ra, Lee Sung-min, Misaeng