Dr. Frost gets his leading ladies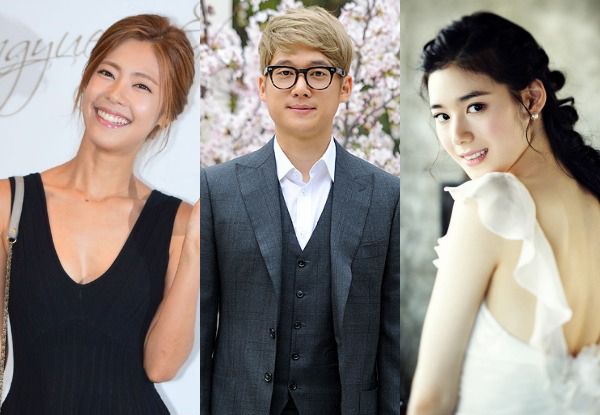 Now that cable network OCN's new psychological crime procedural Dr. Frost has its hero in Song Chang-eui (Thrice Married Woman), it's time to give the genius a team (of lesser geniuses). The show went on a casting spree, and secured Lee Yoon-ji (King's Family) and Jung Eun-chae (Fatal Encounter) to play his coworkers and romantic interests. I really like both Lee Yoon-ji and Song Chang-eui, and though they were in The Great Seer together, I'm pretty sure this will be their first time playing (possibly romantic) leads opposite one another.
The drama is an adaptation of a popular webtoon, and Song Chang-eui stars as the titular Dr. Frost (by nickname — that's not his character's given name), a thirtysomething genius professor of psychology who teaches at university, works at the school's counseling center, slings drinks at a bar, and also somehow finds time to consult on criminal cases. The webtoon character sports a head of white hair, so I picked a blonde picture (from his musical "Blood Brothers") in anticipation of the new 'do.
His character sustains a frontal lobe injury from childhood that makes his reasoning centers heightened, while making him unable to feel certain emotional responses. I don't know how much romance could develop in that case, but it's a good source of conflict; I'll give you that. Lee Yoon-ji will play his colleague, a psychology professor with a cold personality. She was his classmate in university, and they've maintained a love-hate relationship to this day. Jung Eun-chae plays Dr. Frost's cheery teaching assistant who's on the fast track to graduate early. She works in the school's counseling center as well, and while working together they'll also develop feelings… that is, if he feels feelings.
And yay, the always funny and fantastic Sung Ji-ru (You're All Surrounded) has also been cast. He plays a character that isn't in the original webtoon — a veteran detective who brings Dr. Frost the cases that need his expertise. It'll be like he never quit being in You're All Surrounded, and then we could have crossover cameo fun! If only.
I don't know the original webtoon, but it sounds like a fun character for Song Chang-eui to play, and OCN has their genius-crime-solver-and-trusty-team-of-squints formula down to a science, so we should be in good hands. Dr. Frost starts shooting this month and follows Reset on Sunday nights beginning in November.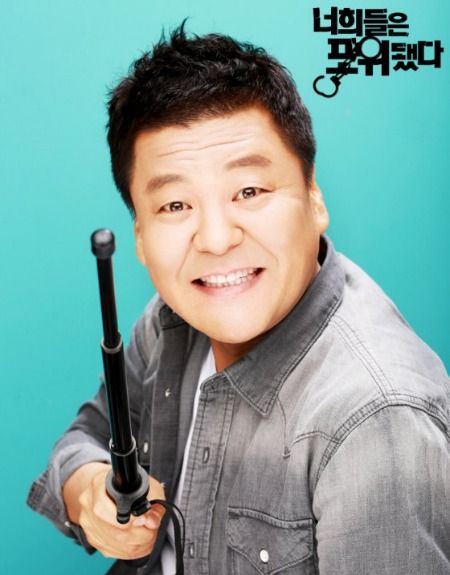 RELATED POSTS
Tags: Dr. Frost, Lee Yoon-ji, Song Chang-eui, Sung Ji-ru