Punch: Episode 3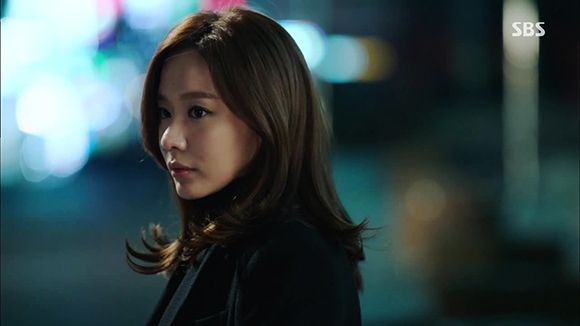 With her ex-husband out of commission, Ha-kyung has to step up to the plate to right the wrongs he's done, which turns out to be more than just a monumental task—it's a dangerous one, too. We also catch a brief glimpse into the past to find that Jung-hwan knew how to be happy once, but we're no closer to figuring out what made him into the monster he is today. What will our corrupt prosecutor do when he gets a taste of his own medicine? Shove the whole bottle down the offender's throat? (I really wouldn't put it past him.)
Note: Expect a slight delay for the next recap so this grinch can enjoy some holiday cheer. Merry Christmas to all, and to all a good night!
SONG OF THE DAY
Boyfriend – "Find Yourself" [ Download ]
Audio clip: Adobe Flash Player (version 9 or above) is required to play this audio clip. Download the latest version here. You also need to have JavaScript enabled in your browser.

EPISODE 3 RECAP
While on the operating table, Jung-hwan takes a trip down memory lane—seven years down, in fact.
He'd been an earnest small-time prosecutor in a coastal town back then, and his relationship with Ha-kyung was still in its early stages. Not too early for her to propose marriage to a reluctant Jung-hwan, who claimed he was still too busy to get married.
Unmoved by Ha-kyung showing him pictures of the wedding hall and a possible studio for them to live in, Jung-hwan changed his tune when she showed him an ultrasound photo—she was pregnant with their baby.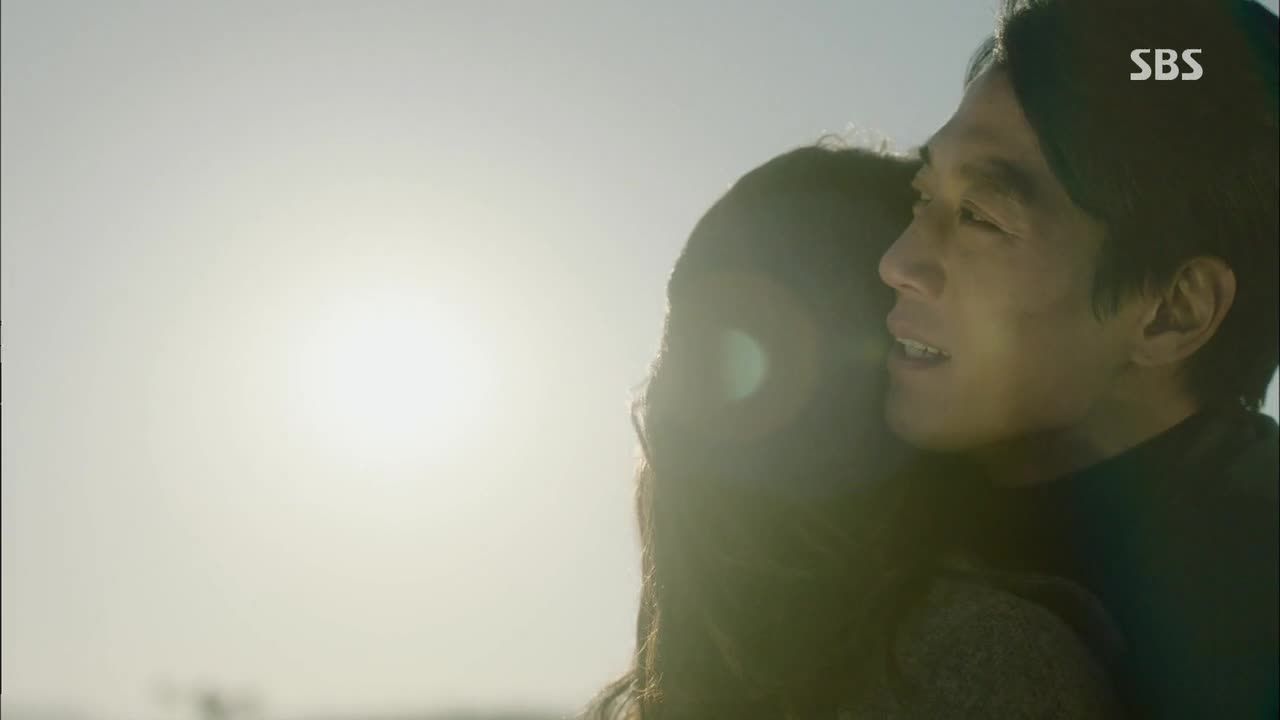 Though Jung-hwan talked as if to dissuade her from a married life with him ("We won't have as much as other prosecutors, and you'll be envious of other people's cars and houses"), Ha-kyung could only smile as she told him that everything would be fine as long as she stayed by his side.
And Jung-hwan, relenting with a happy grin, wrapped her into an embrace.
Some time later, Jung-hwan took the heat from Director Jung when an older investigation against Sejin Auto had been mysteriously closed—all thanks to him, of course.
But while he'd been holding out on Tae-joon's behalf, a panicked Tae-joon called him to order him to do anything and everything necessary to avoid being arrested for ten minutes, otherwise their careers would be over.
So Jung-hwan had barricaded the door against Director Jung, holding fast even as Jung's men tried to break the door down from the other side. When Director Jung finally made it inside, Jung-hwan broke the window with a chair and jumped out of it, though he remained clinging to the windowsill. All this to avoid arrest? That's what I call commitment.
Right at the ten minute mark, Tae-joon had rushed upstairs to pull his friend back into the room. "As promised, I held out for ten minutes," Jung-hwan breathes. Tae-joon had asked him if he was crazy—what if he'd fallen to his death?
"I've been hanging on for over thirty years," Jung-hwan replied. "This is nothing."
Tae-joon took Director Jung to task for going after Jung-hwan, much like the way a father would protect his son. Even then, Tae-joon and Minister Yoon (who was the chief prosecutor then) hadn't exactly gotten along.
While Jung-hwan's surgery continues to go poorly in the present, we return to another flashback, this time of fellow prosecutor Ho-sung helping the newlywed couple move into their new home.
Ha-kyung was already expecting that they'd be making payments on the new place, at least until Jung-hwan surprised her with the claim that they could move to Gangnam (the premiere neighborhood in Seoul) before Ye-rin started elementary school because their mortgage had already been paid.
"Is it Lee Tae-joon's money?" Ha-kyung asked, her face falling. He'd nodded, though that didn't allay her fears—how would her husband pay him back? Jung-hwan had smiled as he told her he'd ally himself with Tae-joon and climb higher than ever before.
In the present, the surgery fails when Jung-hwan falls into a coma.
Ye-rin calls her mother to complain that her father hasn't been picking up her calls, unaware of her father's grave situation. Doctor Jang updates Ha-kyung and Hyun-sun on Jung-hwan's condition, and it isn't looking good—he can't breathe without the use of an artificial respirator. They should prepare for the worst.
After telling Hyun-sun to stay strong for her brother and mother (they'll tell Mom Jung-hwan went on a business trip for now), Ha-kyung has to listen to Doctor Jang's lie that she'd take care of his case if the surgery went south.
She knows that's not something Jung-hwan would've expected from her, and won't honor it: If Doctor Jang wants to save himself, he better make sure Jung-hwan wakes up. If not, he better be prepared to face the consequences of his illegal actions.
Since she's been suspended, Ha-kyung attempts to get Ho-sung to follow up on the Sejin Auto case in her stead in the hopes of clearing the driver's name. Researcher Yang has the power to make or break the cast, but Ho-sung isn't interested in doing her work for her.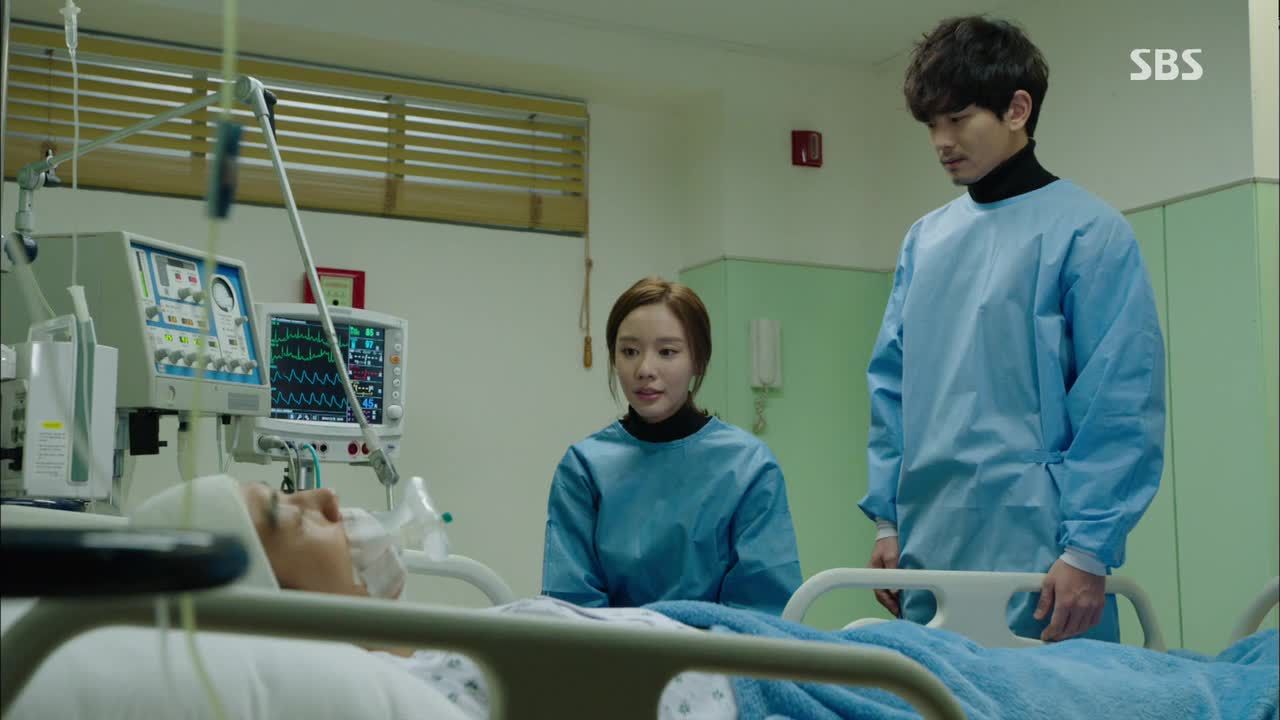 …At least until she takes him to Jung-hwan's hospital bedside to impress upon Ho-sung how much time is of the essence. "When I filed divorce papers three years ago, Jung-hwan asked me to give him another chance," she reminisces. She would've if he'd given into her one condition: that he let go of Tae-joon's hand.
But he didn't. Now that he's close enough to the position of chief prosecutor and eventually prosecutor general, she knows Jung-hwan won't go quietly into that good night.
In the meantime, she'll find Researcher Yang and solve the Sejin Auto case, and bring Lee Tae-sub and his brother Lee Tae-joon to justice. It'll mean that Jung-hwan will face legal measures when he wakes up, but Ha-kyung sees that as a fresh start for him: "I want to give him a chance, because he's Ye-rin's father."
Ha-kyung calls Researcher Yang from his wife's cell phone, knowing that he's under lock and key. She tells him that he's not safe with the people who've made him false promises, but seems surprised when she finds out that it's Yeon-jin holding him "hostage" with Jung-hwan's bribe.
At least it seems like Researcher Yang is rethinking his decision to take the bribe—now he wants to meet with Lee Tae-sub before he gets the hell out of Korea.
Hyun-sun has to muster all her willpower to break the news to Mom that Jung-hwan not only has the same illness that took his father, but that he went through an unsuccessful surgery for it already.
Unsurprisingly, this comes as a complete shock to Mom, who hurries over to the hospital to see Jung-hwan for herself. She holds herself back from breaking down at the sight of her comatose son, and shakily tells him that it's okay for him to sleep.
She reasons, however sadly, that poor Jung-hwan hasn't been able to get a good night's sleep since his father passed away in high school—all he did was work hard for the family through college and beyond. So he can catch up on his sleep now, but only for a week. Mom will stay by his bedside until he wakes.
After reassuring Ye-rin that her father will make it to her graduation, Ha-kyung commissions Yeon-jin for an inauspicious ride—but when Yeon-jin shows reluctance, Ha-kyung pulls out the prosecutor seniority card and wins.
It's all a ploy to check Yeon-jin's GPS for Researcher Yang's location, and when she gets it, Ha-kyung leaves Yeon-jin bewildered as to what's going on.
Lee Tae-sub meets with Researcher Yang, and is cavalier about his admission that he knew about the defective auto parts. He's less so when Researcher Yang demands that two billion won be deposited into his account before he goes overseas, and pretty much tells him to shove it.
Researcher Yang makes a mistake when he plays the conversation he just recorded with Tae-sub to Tae-sub, since he's just revealed all his cards.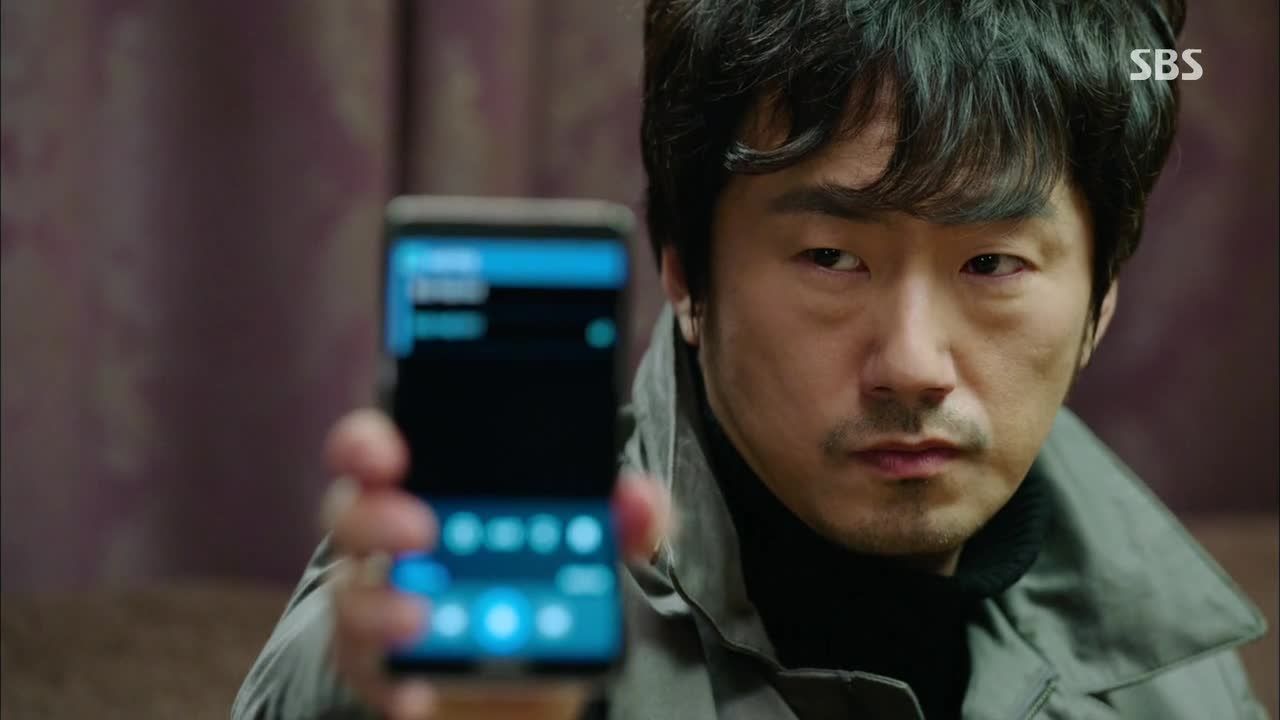 Lee Tae-sub knows it, and the two engage in a physical brawl over possession of the phone. Researcher Yang bolts from the apartment/condo and is chased through the hallway and up onto the roof. He's got nowhere to go as he runs to the edge overlooking a long, loong way down.
Just as Ha-kyung arrives below, Researcher Yang tries appealing to Lee Tae-sub's sense of human decency, unaware that he has none: "I was in prison for over two years! I want to start over! I want to get a fair price for my life!"
"I decide what you're worth," Lee Tae-sub growls back. "Have you seen a slave decide his own worth?" But Yang fights back that Tae-sub is a slave too, and that he'll take this recording to a Chairman Kim everyone keeps mentioning.
Unfortunately for him, Lee Tae-sub doesn't give him that chance. He pushes Researcher Yang over the edge of the roof.
Ha-kyung rushes to Researcher Yang's side and looks up just in time to see Lee Tae-sub on the roof. She calls emergency services before Yang weakly grabs her hand, bleeding heavily from his head.
She seems to know that these are his last moments, and speaks comfortingly to him—his wife is getting a raise, and he won't have to worry about his family's living expenses from now on. "I'll go see them often," Ha-kyung promises. "I'll help them."
Researcher Yang's grip on her wrist loosens (leaving some scratch marks behind), and he dies shortly after.
The president's chief secretary meets with Minister Yoon and Tae-joon to discuss the opposition from the prosecutor's office regarding Researcher Yang's release, since it's caught the president's attention—and not in the good way.
Minister Yoon seems to believe that Tae-joon orchestrated the hubbub within his own office, which he firmly denies. But the chief secretary makes it clear that if they don't show the public that they're not at odds by tomorrow, he won't protect them from the president's wrath.
As usual, Minister Yoon sees through Tae-joon's crap and refuses an offer to drink with him. He's upset that the newly-appointed Deputy Prosecutor General Jung (formerly Director Jung) has been out of the office, even though Minister Yoon tells him that it's because Researcher Yang disappeared—and she's sure there are some people who don't want him found.
They get calls at the same time relating the same information from two different people: Researcher Yang is dead. Just as Ha-kyung tells Minister Yoon that Lee Tae-sub killed him, Tae-joon looks at her with a maniacally victorious grin.
So she's forced to play ball by putting on a show for the media to prove just how chummy she and Tae-joon really are. (But anyone with eyes can see that they hate each other's guts.) Tae-joon makes an early exit to meet with Kang-jae and his brother, and tells Kang-jae point blank that his brother killed Researcher Yang.
He knows that murder cases have a ninety-five percent conviction rate, but he wants Kang-jae to make this case fit into that other five percent. Even though Ha-kyung saw Tae-sub, Tae-joon wonders how valid her testimony will be when she saw the events at night, and from the ground, when the roof was eight stories high.
Kang-jae is left with a choice, and makes it when Tae-joon sweetens the pot with an allegory about a burning ship needing to be saved before Kang-jae can become captain—aka prosecutor general. He's in.
Minister Yoon also sneaks out of the forced dinner party to meet with Prosecutor Jung (we're nixing Director Jung now that he's Deputy Prosecutor General) and Ha-kyung, who tell her about the murder.
Ha-kyung is ashamed to show herself in front of Minister Yoon, because they haven't spoken since she refused to testify against Tae-joon at his hearing. But Minister Yoon reassures her—she knows Ha-kyung must've had her reasons for what happened. But if she came this far to chase down Researcher Yang, she's proven herself to Yoon.
When Minister Yoon returns to the dinner party/press conference, she tells the media present (when asked for her opinion on Tae-joon) that you can tell who someone is by looking at his friends.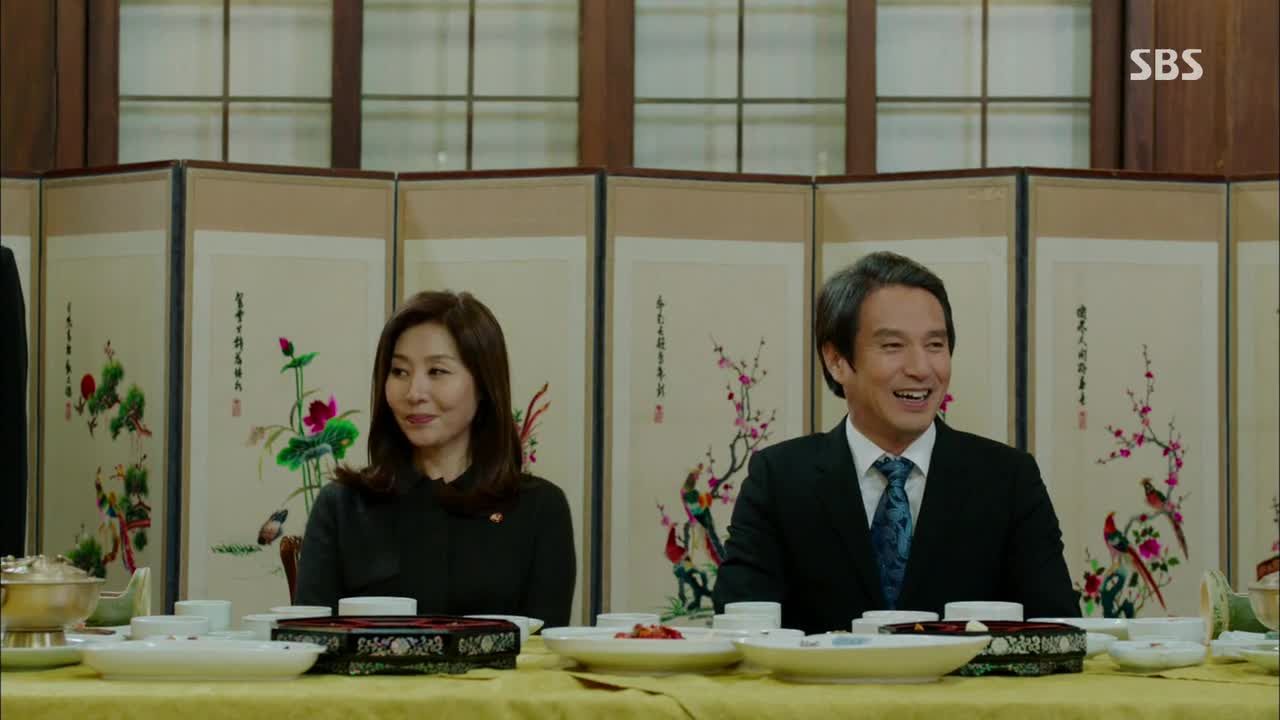 Conversely, you can also judge a younger brother by his older brother, like Tae-joon can to hyung Tae-sub. "I believe the prosecutor general is as great as his older brother, CEO Lee Tae-sub," Minister Yoon smiles through her teeth. Tae-joon has to know that she knows.
As to that, Kang-jae has a plan that involves blaming the murder on Ha-kyung—she was the first to witness the fall and report it, so she'd be the perfect scapegoat.
Tae-joon has a momentary qualm with that, since she's Jung-hwan's wife—or ex-wife, as Kang-jae corrects him. Besides, Jung-hwan is in a coma and likely won't wake up. Will Tae-joon choose to save his brother, or Jung-hwan's ex-wife?
His decision is made once Kang-jae finds out that Minister Yoon has put a travel ban on his brother, but still goes to visit Jung-hwan in the hospital. But he's less concerned about his friend than he is about his ability to wake up.
He can't do what he's about to do if Jung-hwan could actually look him in the eye, so it's only after Doctor Jang tells him that there's no chance for Jung-hwan to wake up that Tae-joon tells his comatose friend:
"I'll see you out of this world. If I go to hell, you have to come out and greet me. At that time, you can spit at my face, curse me out, and beat me until I'm bruised. Then and now, I only have one thing to say to you… I'm sorry, Jung-hwan."
He then instructs Kang-jae to prepare a grand funeral for Jung-hwan, one befitting a prosecutor who died in the line of duty. Only the best of final resting places for his friend…
…Whose wife he's about to implicate in a murder his brother committed. Nice to see that his sympathy only goes so far.
While Ye-rin says her prayers for everything under the sun that night, Ha-kyung tells her to narrow her list—maybe she should just ask God for her dad to attend her graduation.
When Ye-rin worries that her dad won't come, Ha-kyung lightens the mood by telling her that they'll tell on him to God to make sure he'll come. But they're interrupted in the middle of her prayer by the police. They've got a warrant for Ha-kyung's arrest.
She tries to put on a brave face so as not to alarm her daughter, but Ye-rin can only cry in confusion and concern when her mother is escorted out.
Minister Yoon calls Tae-joon to demand Ha-kyung's release, only to be told that she has no jurisdiction in the matter. He's nonplussed when she threatens to use her authority to take over the case—no Minister of Justice has used that power in sixty years, so it won't be so easy.
They're at a standstill, and they both know it. Tae-joon is just lucky enough to have the upper hand.
Prosecutor Jung storms into the interrogation room where Kang-jae is holding Ha-kyung to demand answers—how is Ha-kyung being held as a suspect when she was the first to call police and report to Minister Yoon?
Kang-jae cites that as evidence against Ha-kyung, since she could've gone to Minister Yoon for help in covering up the murder. As for evidence, Kang-jae shows Prosecutor Jung proof that Ha-kyung's DNA was found underneath Researcher Yang's fingernails (from when he grabbed her arm).
Prosecutor Jung claims he's planning to arrest Lee Tae-sub without a warrant, and Kang-jae acts all innocent when told that Ha-kyung saw him at the crime scene.
Well, of course Tae-sub should be arrested, Kang-jae says. There's just one problem: He was arrested yesterday.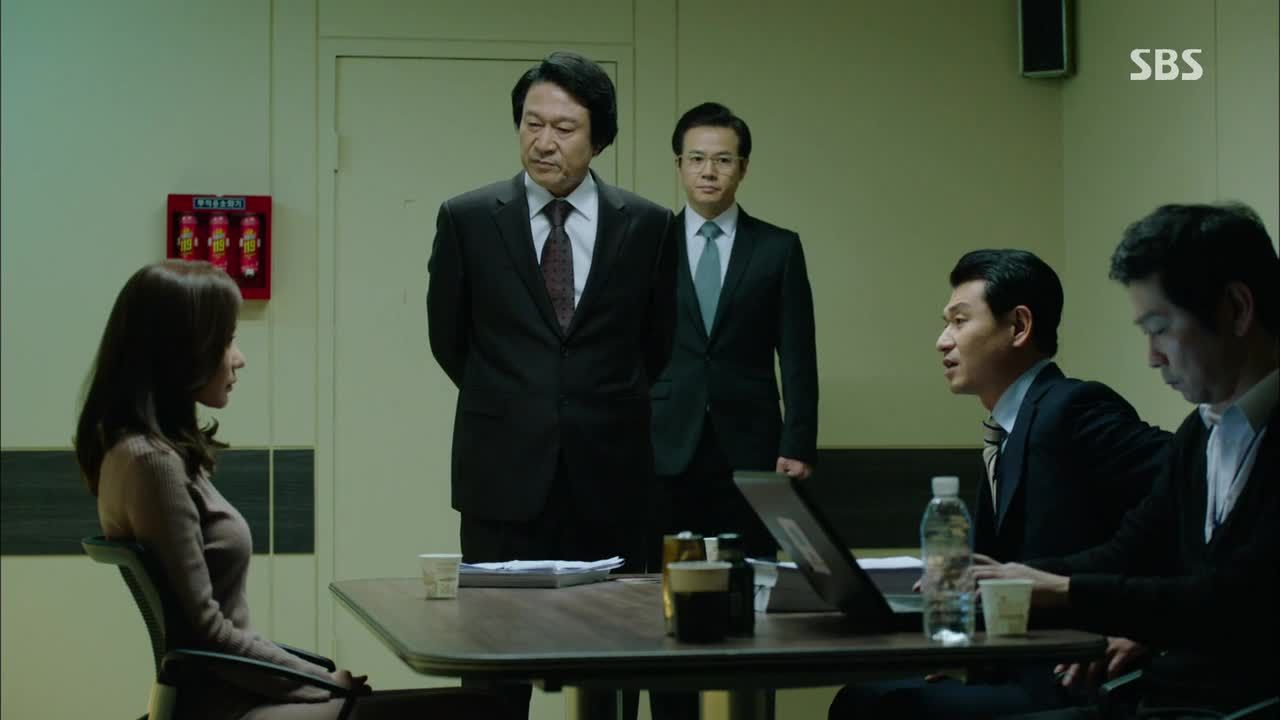 That's just part of Kang-jae's invented alibi for Tae-sub, so that he couldn't have been "free" when Ha-kyung claims she saw him. It's pretty airtight, leaving Ha-kyung and Prosecutor Jung without a response as she's dragged to her cell.
The only thing she says before she's taken is Jung-hwan's name…
…And her cries seem to reverberate into the hospital, where Jung-hwan's eyes suddenly open.

COMMENTS
I'm really digging the female characters in Punch, who aren't just accessories or objects of affection but living, breathing people with desires and goals. It's a lot harder than it sounds, and dramaland has made great strides in that category over the years—it's just that Ha-kyung and Minister Yoon are really a head and shoulders above the pack when it comes to being strong and dignified women in positions of power.
In fact, Ha-kyung is the very epitome of warm and motherly, and hasn't had to sacrifice that aspect of herself to be respected and admired amongst her peers. The display of teamwork in that interrogation room was proof, with Prosecutor Jung just having to look at Ha-kyung to find out whether the accusations being lobbed against her were true or false.
Admittedly though, I'm still a little weirded out by the prospect of consummate bad ajusshi Kim Eung-soo being one of the good guys, which is a career move I'll applaud if it doesn't turn out to be a passing phase. As of right now, he's playing the klutzy and unpolished Prosecutor Jung with kindness and… feeling. I want to buy him so bad! But past experience tells me not to.
Tae-joon is another character that's difficult to get a solid read on, because he's not the kind of villain that doesn't recognize right from wrong. He's no less of a conniving snake for it, but the fact that he even gives his morals a second thought is almost more frightening than if he claimed not to have any at all. We literally see him flash back to all the moments when Jung-hwan put himself on the line for him, so he knows what a crappy thing he's doing. That he went ahead and did it anyway speaks to how fleeting Tae-joon's affections are, which is enough to make you wonder why Jung-hwan would sacrifice everything to earn such a man's recognition.
If his ties to Tae-joon were enough to end his marriage with Ha-kyung, something tells me that jailing her won't be the wake-up call Jung-hwan needs. Unless he's the kind of guy who may have had his wife suspended and tried to have their child taken away from her forever, but damn it if he's not going to let anyone else treat Ha-kyung as badly as he does. With Jung-hwan, anything is possible.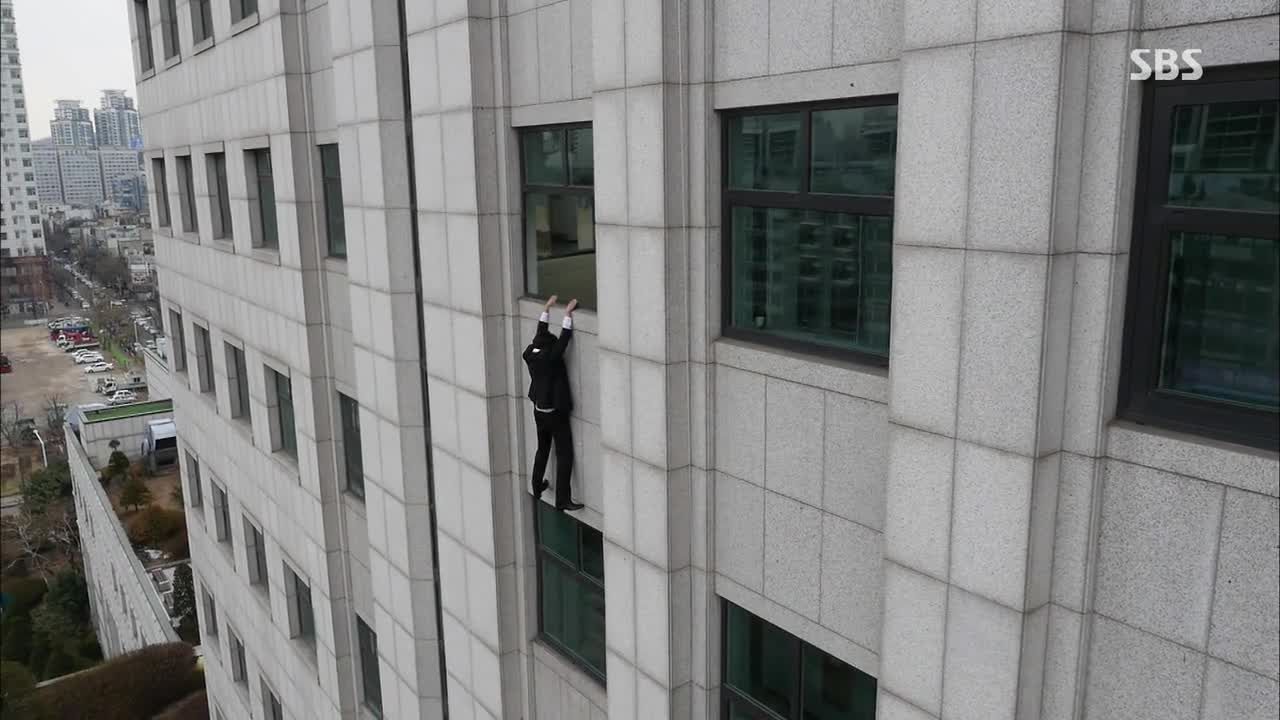 RELATED POSTS
Tags: featured, Jo Jae-hyun, Kim Ah-joong, Kim Rae-won, Punch