Shine or Go Crazy's cursed and fated lovers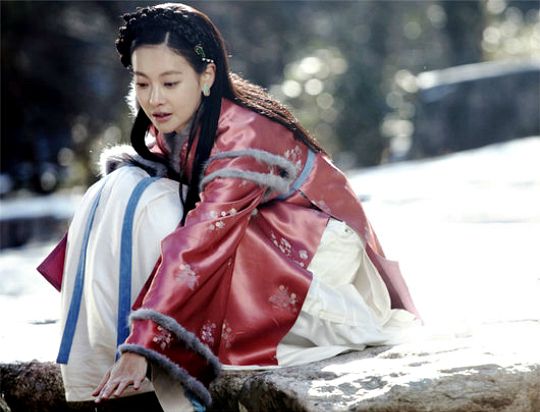 Here's a peek at Jang Hyuk and Oh Yeon-seo on the set of their new series Shine or Go Crazy, the novel adaptation fantasy historical drama that's headed to MBC in January. Oh Yeon-seo has been in a number of historical dramas before, all set in Joseon (Dong Yi, Merchant Kim Man-deok, King Sejong the Great), and Jang Hyuk is probably still most famous for Chuno. He's also known for always being cast as characters in lower social classes, so this will actually be his first time playing a royal. It's certainly a new look for him, which might explain the hair shock (it takes a few seconds to ease into it), but he looks better in the stills where it's less coiffed, less mane-crown-helmet-ish.
The fusion historical drama is set in the early Goryeo era, and is about the whirlwind romance between two cursed royals from two different nations. Oh Yeon-seo plays the last princess of Balhae, who is fated to be the light of a different country. She narrowly escapes death as a child at the hands of her own people because of that prophecy, and will later come to fulfill that role in Goryeo. She's described as a bright, active young woman who isn't your average sageuk heroine, but who is these days?
Jang Hyuk is a Goryeo prince who also gets shunned by his family because of a prophecy, which says that he'll turn the nation into a river of blood. He gets ousted from the palace and lives life on the fringes, isolated and held back from being the rightful heir to the throne. The two royals meet and have an overnight wedding (I still don't know what that means, but let's just go with super speedy romance), which is where the story really begins.
Who knows, maybe it'll be another Empress Ki and MBC will have a party. Honey Lee, Im Joo-hwan, and Ryu Seung-soo costar. Shine or Go Crazy will be 24 episodes, and follows Pride and Prejudice on Mondays and Tuesdays beginning in mid-January.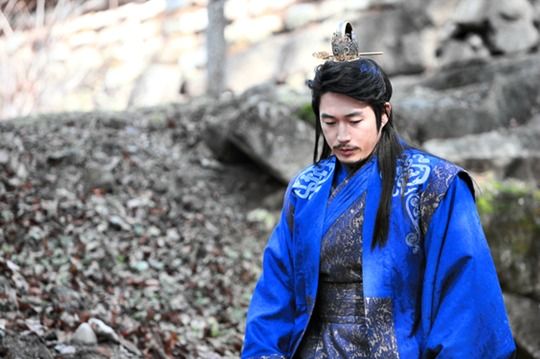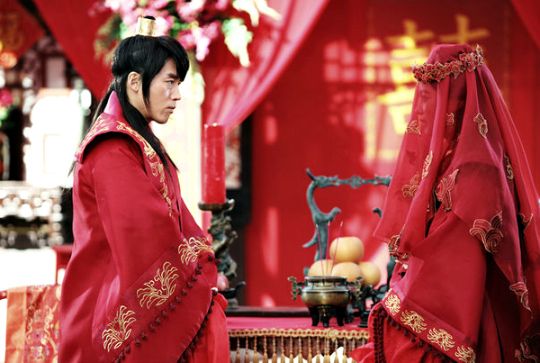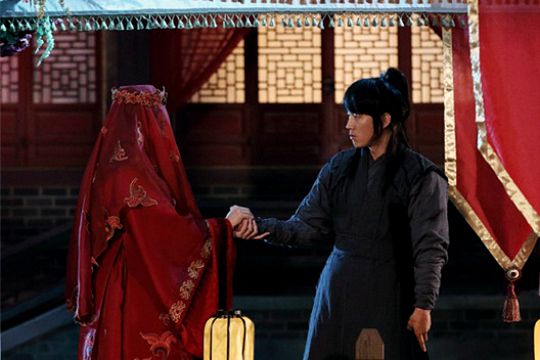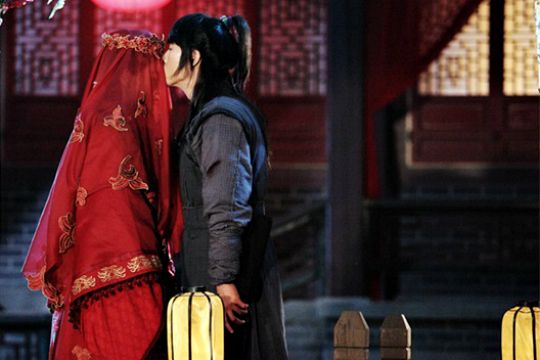 Via Osen
RELATED POSTS
Tags: Jang Hyuk, Oh Yeon-seo