Shine or Go Crazy's royal love triangle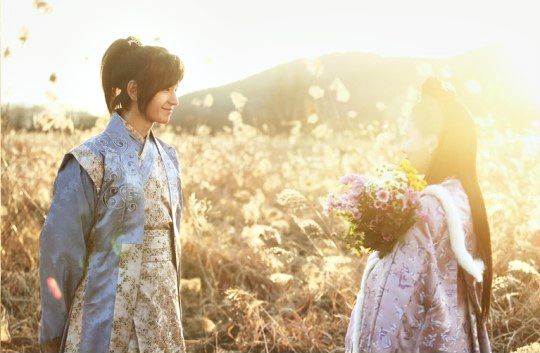 Two half-brother princes vying for the throne and falling for the same princess? What could possibly go wrong? Im Joo-hwan finally gets his turn to shine (…or go crazy) as the romantic spoilsport in the epically doomed/cursed/fated love between Oh Yeon-seo and Jang Hyuk, in their new MBC fantasy historical drama Shine or Go Crazy. He's clearly going to be the flower boy counterpart to Jang Hyuk's manly man, though both characters will do as much swordplay as they do romancing, if their "top-class sword-fighting skills" get put to good use, anyway.
The Goryeo-era drama features the first royal house of Goryeo, where Jang Hyuk plays the legitimate heir to the throne who gets cast aside because of a prophecy. In his absence his ambitious half-brother, played by Im Joo-hwan, sees the opportunity to make a play for power. He's described as extremely sharp-minded and a skilled fighter, but behind a good-natured face and words hides a much colder ambition. He'll fall for Oh Yeon-seo's princess (of Balhae), pitting the brothers against one another. I don't know how plain ol' love has a chance against star-crossed romance between two cursed and fated lovers, but that's never stopped a second lead before. He'll have some help from Honey Lee too, who sets her sights on the hero.
The first teaser below is pretty — it introduces Jang Hyuk's character as he displays his graceful sword skills, and we see in a flashback snippet someone running with a child screaming, "You should never have been born!" He narrates, "A cursed prince. Fated to turn the world to blood. That is what they all said about me. But you alone…"
The second teaser is jarringly light in comparison, almost like we're suddenly in a historical rom-com. The princess thanks him sincerely for saving her world, then sends him falling to the ground by asking him to marry her: "Just let me borrow your body for one day!" She must be asking him to be a stand-in for some reason, but he answers back in his Gun-voice, "You want to borrow my body?" Why do I suddenly feel like I'm watching a Fated To Love You parody scene? My worlds, they're colliding! I hope it's just the teaser.
Shine or Go Crazy airs on Mondays and Tuesdays following Pride and Prejudice and premieres January 19.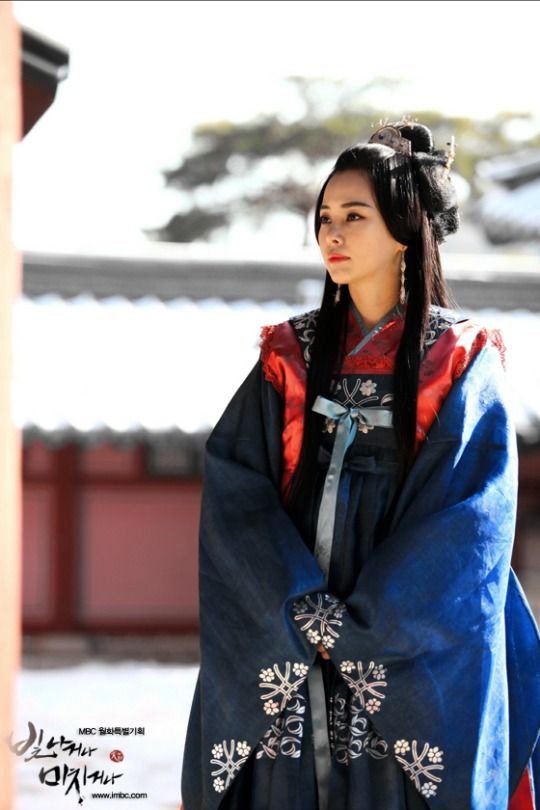 Via iMBC
RELATED POSTS
Tags: Im Joo-hwan, Jang Hyuk, Oh Yeon-seo