Stars and fate prevail in fantasy romance Shine or Go Crazy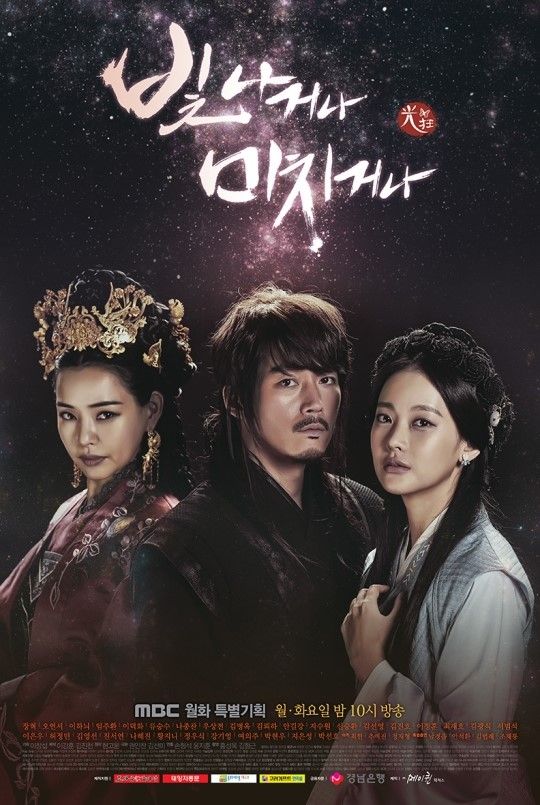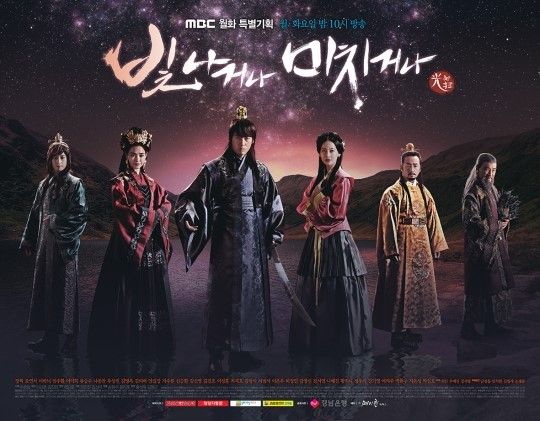 Posters are out for fusion romance period drama Shine or Go Crazy, and you can tell they're really going for the star-crossed lovers angle, what with all the shiny (crazy?) stars and the romantic gazes. (The stars are pretty but I actually wish they'd eased off a bit, because now the show's starting to look a little sci-fi to me, a la Joseon X-Files, and I'm pretty sure that is not the intent.)
Shine or Go Crazy is the fantasy romance melodrama set in the Goryeo dynasty, and Jang Hyuk plays an actual historical king (Goryeo's fourth), although the show is pretty up-front about being fictionalized and taking massive creative liberties. The story really hammers in the fated/cursed theme between the lovers, with Oh Yeon-seo playing a princess who falls into a love triangle with Jang Hyuk and his half-brother (played by Im Joo-hwan), who has his sights on stealing both our hero's crown and ladylove. The tagline in the posters reads, "People who must meet will end up meeting someday. That is fate." Just in case the fate message hadn't come across yet.
The more I look at them, the more the posters start looking the same, so I wish they'd mixed it up more design-wise… but more than that I wish Jang Hyuk were photographed with better hair. I mean, he's no stranger to crazy hairstyles in the name of character work, but the posters aren't really doing him any favors, are they? At least we've seen him looking better in action in the show's initial teasers.
The drama is intending to kick off its early portion with upbeat romantic comedy elements (which explains the lighthearted meet-cute in the previously released teaser), but will then turn its focus to a more heartbreaking melodrama. Not that that was necessary, since we pretty much expected that — that's the standard format of most dramas — but they've gone ahead and made that the explicit roadmap.
Shine or Go Crazy will premiere on January 19 and will air as a Monday-Tuesday drama to follow Pride and Prejudice.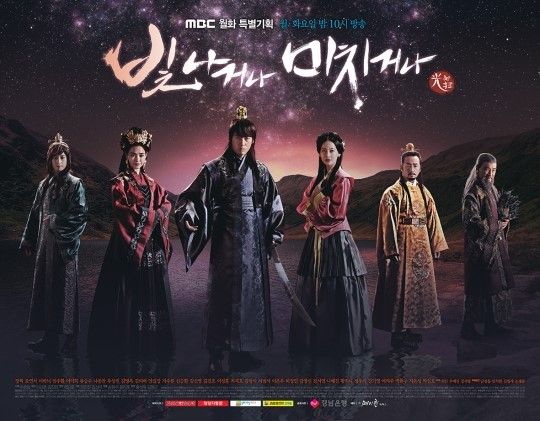 Via iMBC
RELATED POSTS
Tags: Honey Lee, Jang Hyuk, Oh Yeon-seo