Lee Yoon-ji joins tvN's Ex-Girlfriend Club
Someone's leaving a giant trail of broken hearts in his wake. Cable network tvN's new Friday-Saturday drama Ex-Girlfriend Club stars Byun Yo-han (Misaeng) as a webtoon creator who uses his own love life as his artistic subject matter, and then has to face all of his ex-girlfriends' wrath when they discover that he's aired their dirty laundry in public. Song Ji-hyo (Emergency Couple) has signed on to co-star, and now Lee Yoon-ji (Dr. Frost, King's Family) will be joining the ranks of girlfriends past.
The new romantic comedy from the PD of Miss Korea and Golden Time and the writer of I Am Sam stars Byun Yo-han as a webtoon artist who is either clueless or brazen enough to create a series detailing all of his past relationships. Song Ji-hyo plays a producer at a failing movie production house, who gets the assignment to adapt his popular webtoon into a movie. She's horrified to discover that the creator is her ex-boyfriend, and that she's one of the girlfriends portrayed in the webtoon. AWKWARD.
Lee Yoon-ji has been cast to play another of his exes: She's a highly successful woman who works at an investment firm and has top-notch qualifications in the corporate world. But contrary to her perfect-on-paper appearance, she's actually a bit bumbling. She's someone who goes after what she wants, without hesitation.
Also joining the ex-girlfriend club is Jang Ji-eun (Gu-am Heo Jun), who plays Byun Yo-han's first love noona. She ended up marrying a wealthy man and divorcing him, but remained as cool and aloof about it as ever. Idol and newbie actress Ryu Hwa-young (Today's Love) plays yet another ex: Her character is a third-rate actress who's dumb as a post.
The rom-com will be about ALL of Byun Yo-han's ex-girlfriends reentering his life at the same time, and how he deals with the mass-reunion. I hope they twist expectation and have the women become friends — that'd be hilarious, not to mention cosmically fair.
Ex-Girlfriend Club follows Superdaddy Yeol in May.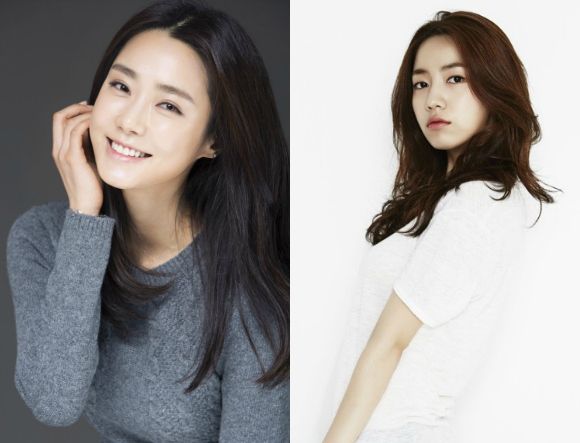 Jang Ji-eun, Ryu Hwa-young
Via TV Report
RELATED POSTS
Tags: Byun Yo-han, Ex-Girlfriend Club, Lee Yoon-ji