Unprecedented team back with Six Flying Dragons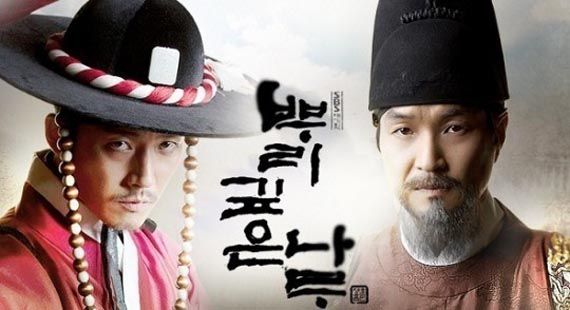 I posted about the drama Chaebol's Daughter possibly getting the post-Heard It Through the Grapevine timeslot on SBS, but looks like they'll have to wait a little longer to air, because a different drama has secured that slot. Instead of a present-day drama about a rich woman wanting to find someone to love her for herself, SBS will air Six Flying Dragons, a sageuk series that reunites the writing team of hit dramas Tree With Deep Roots and Queen Seon-deok, Kim Young-hyun and Park Sang-yeon. They'll reteam with PD Shin Kyung-soo, who worked with them on Tree.
Six Flying Dragons is set in the early years of the Joseon dynasty and is centered around Yi Bang-won, its third king (posthumously known as King Taejong) and a son of Joseon's founder Yi Seong-gye (King Taejo). The drama's description merely states that it will explore the "stories of ambition and success among six personages," but it's safe to suppose that it refers to Taejo's six sons, among whom there was much jockeying for power and bloodshed. (Particularly as dragons are classic king symbology.) The drama won't be an official prequel to Tree, but I've seen that term bandied about loosely, as it comes from the same writers and is set one king prior to Tree's Sejong (Taejong was his father). There will also reportedly be character overlap with Tree (though the characters will be much younger in Dragons, of course).
This writing duo had actually planned a different drama that explored roughly the same era; Unprecedented had been previously announced and dealt with the establishment of the Joseon dynasty, focusing on its first king and his trusted advisor Jung Do-jeon. But as MBC was obsessed with Dae Jang Geum 2, to be written by one of this team's two writers, it basically stalled Unprecedented — and while that was on hold, KBS swooped in and enjoyed much success with its series Jung Do-jeon. So perhaps it makes sense that the writing team regrouped and came up with an idea that was different-but-similar, new-but-familiar.
Six Flying Dragons will be a "faction" drama — which literally means "fact + fiction," which actually means that it'll be set in a historical era but will have little fact and much fiction. But practically all sageuk these days is faction anyway, rather than the carefully researched and historically faithful series that used to make up the bulk of the genre.
(The drama's name elicited momentary confusion since it's an unusual title and the "flying" part is phonetically pronounced na-reu-sha, or Narsha — but no, the idol singer won't be part of the show. That's just a coincidence.)
Six Flying Dragons will take up the Monday-Tuesday SBS slot after Heard It Through the Grapevine wraps in May.
Via Ten Asia
RELATED POSTS