MBC greenlights Dae Jang Geum 2, puts brakes on Unprecedented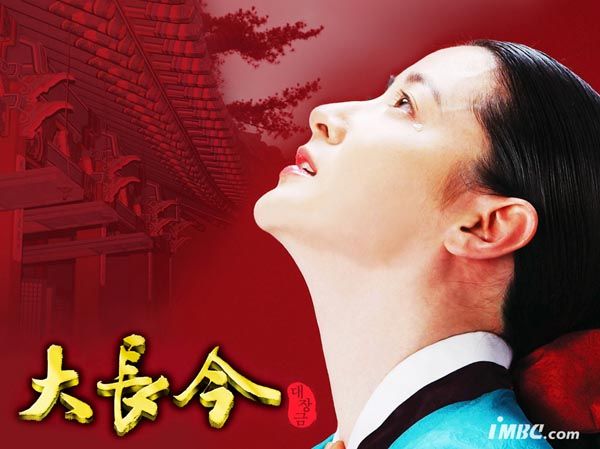 MBC is really, really not giving up on this Dae Jang Geum 2 idea, and is in the thick of plans (again) to bring it about (again). But at least things are shaping up more plausibly this time, because Dae Jang Geum 2 has gotten on the broadcast schedule for this fall, according to a rep with MBC.
However, while one drama secured its space on the schedule, another has lost its slot: Sageuk series Unprecedented (from the Tree With Deep Roots writers) is getting "postponed indefinitely." It's not losing out directly to Dae Jang Geum 2, but the two scenarios are somewhat related. Unprecedented (planned for 50 episodes) had been angling for the Monday-Tuesday slot after Empress Ki ends in April, but with Dae Jang Geum 2 on the books for fall, the schedules don't quite line up.
To make things a little trickier, Dae Jang Geum's original writer, Kim Young-hyun, is also writing Unprecedented. While Dae Jang Geum 2 hasn't announced a director or writer yet, if she were to join the sequel project, the two dramas couldn't air concurrently. Thus decisions surrounding one of the shows necessitates negotiating around the other. Furthermore, there's the fact that KBS just launched its sageuk drama Jung Do-jeon to solid response, which is about the same political conflict in the founding years of the Joseon dynasty as Unprecedented. Perhaps producers decided they'd like a bit of distance from such a similar competitor.
This explains why Cha Seung-won went actively looking for other dramas after being touted as a possible lead for Unprecedented (he's currently considering You're All Surrounded with Lee Seung-gi). In addition, Unprecedented's production is loath to let go of its other star, Han Seok-kyu, who is set to begin filming a movie soon. Some reports cite that the scheduling delay was in part to accommodate Han's schedule.
So here's how things stand: MBC will wrap Empress Ki in April, after which it has a blank spot on its schedule for the summer, now that Unprecedented won't be filling it. Then Dae Jang Geum 2 will air sometime in the fall. For now, neither Han Seok-kyu nor Cha Seung-won have dropped Unprecedented, though they'll both be working on other things in the interim; we'll have to see how the story unfolds.
Via Sports Seoul, IS Plus, TV Report
RELATED POSTS
Tags: Cha Seung-won, Dae Jang Geum, Han Seok-kyu, sequels