Pretty, sentimental posters for School 2015
KBS's Who Are You—School 2015 has a few new promo shots out, including a couple of picturesque posters that feature the series lead, Kim So-hyun, times two. The first poster (above) bears the tagline "The other me that eighteen-year-old me has dreamed of." The second poster reads, "It's okay, because we're eighteen."
The emphasis on the age has a wistful effect, which works nicely with the sentimental feeling of the posters. I'm intrigued by the premise of a girl going from outcast to It Girl overnight, and how one came to live the other's life. There are a few obvious possibilities (twins, birth secrets, that sort of thing), but I want to see how this drama handles the switched-fates setup; I'm used to seeing this setup play out for comedy (say, as with Parent Trap), but the School franchise is all about depicting the lives of modern youth with a tinge of realism. We know bullying rears its ugly head, and we've got a mysterious disappearance to contend with as well; I expect a nice mix of light and dark, as the previous series did so thoughtfully.
It looks like the cast is having a blast on the set; it's all smiles for Kim So-hyun and her two co-stars, Nam Joo-hyuk and Yook Sung-jae. So while I'm bracing myself for some angsty twists for the trio in the drama itself, at least they're enjoying the ride behind the scenes.
Who Are You—School 2015 is all set to premiere next week on April 27.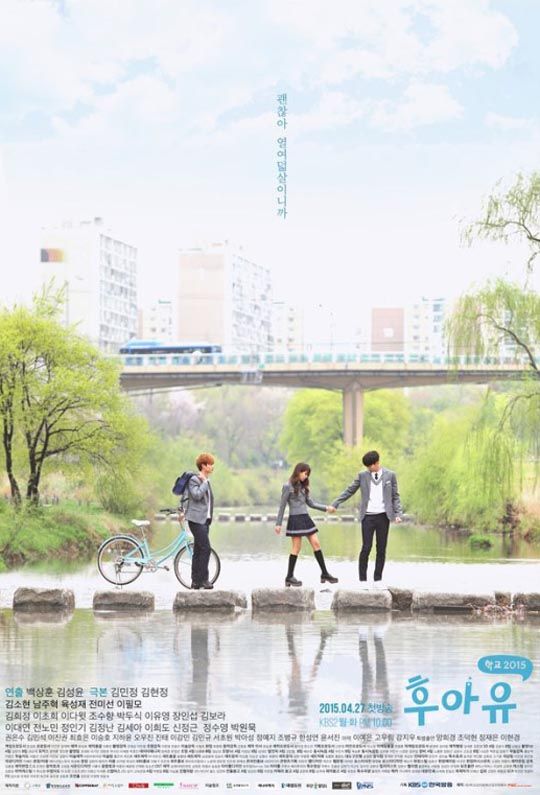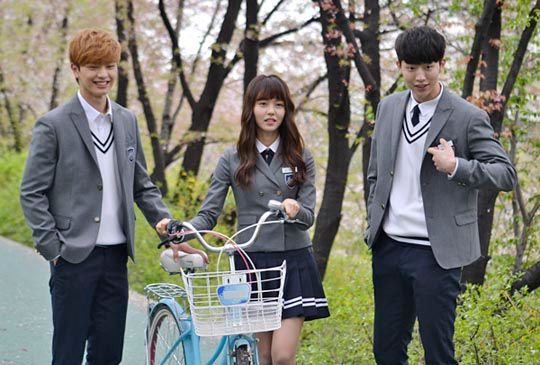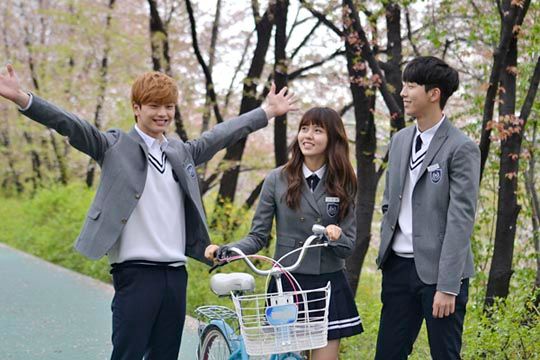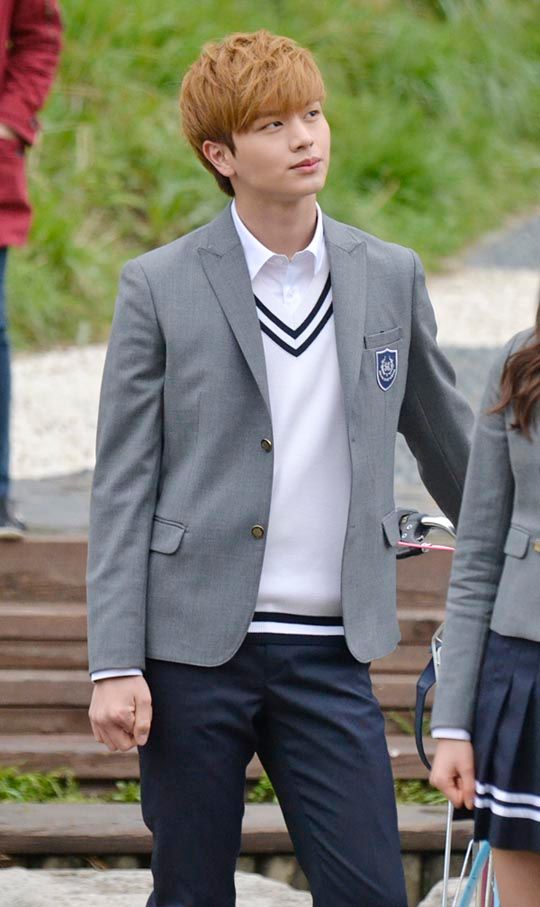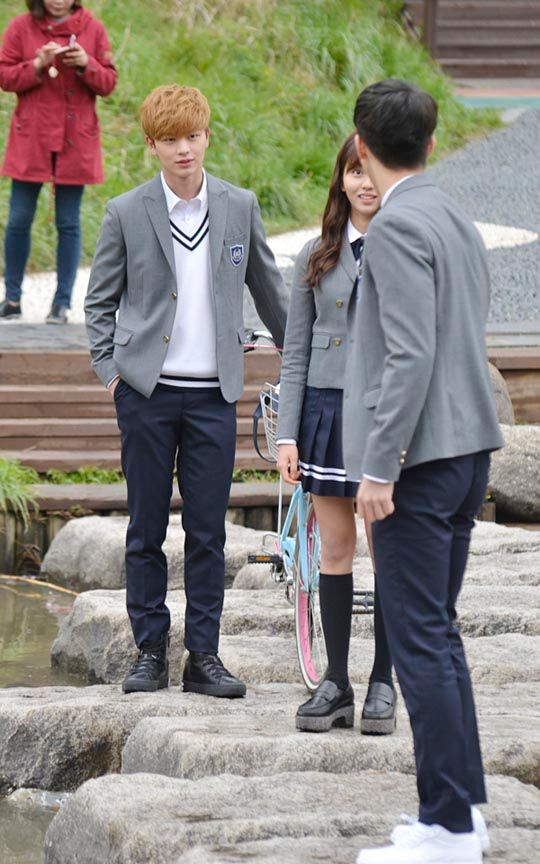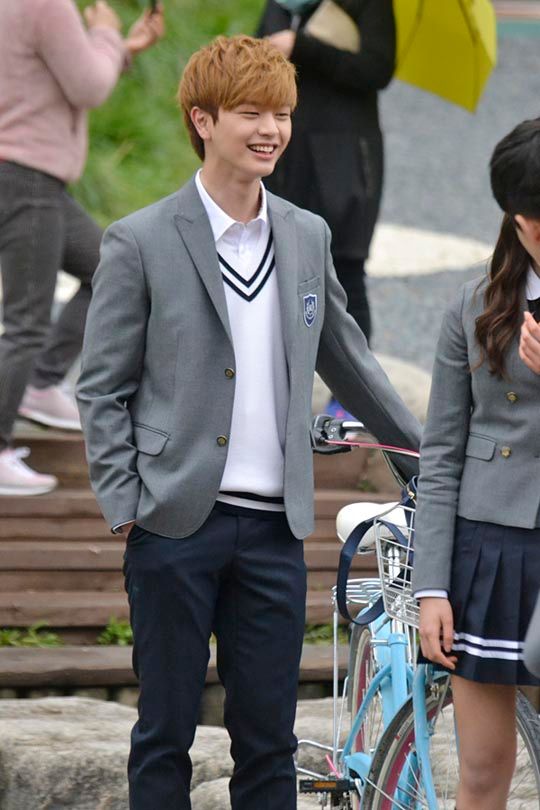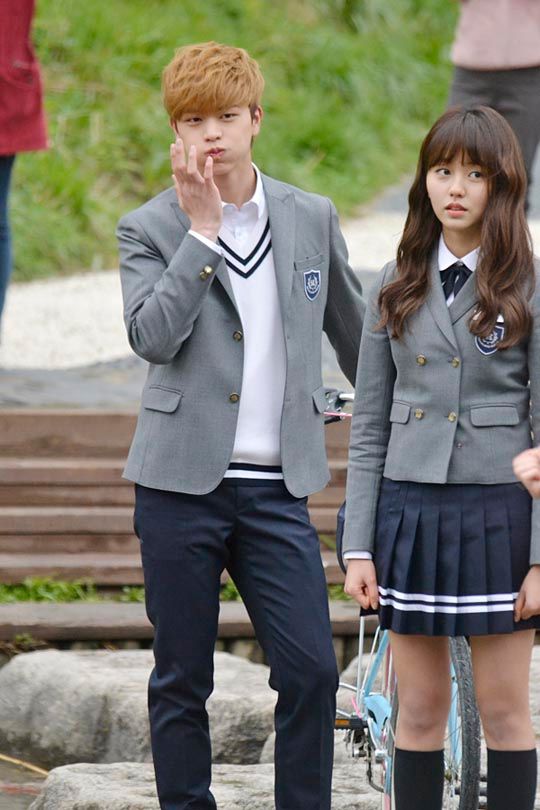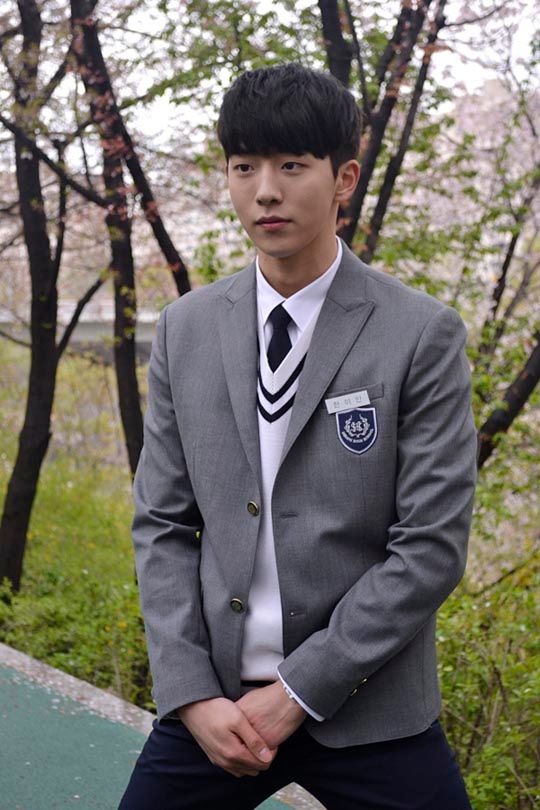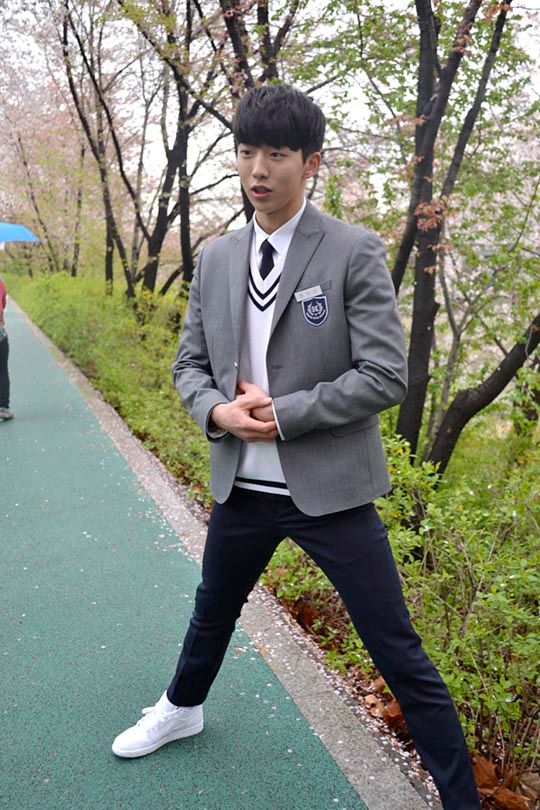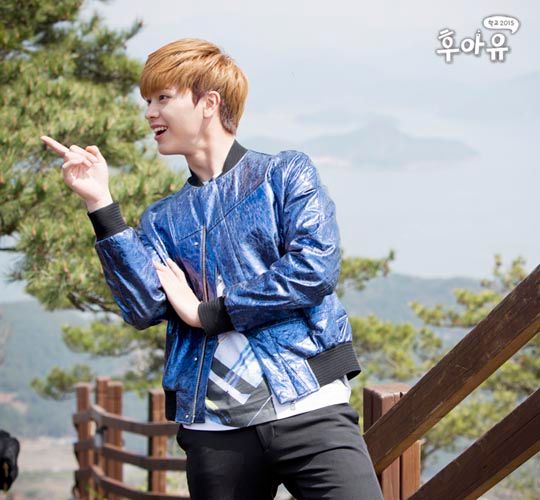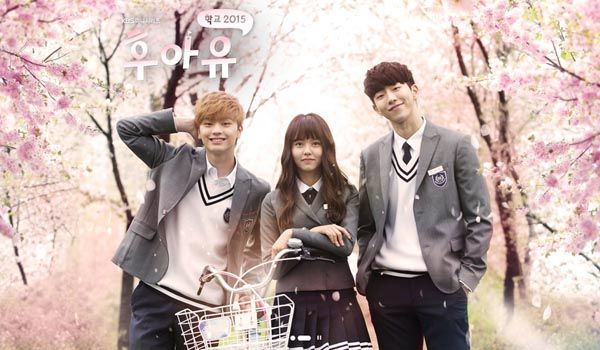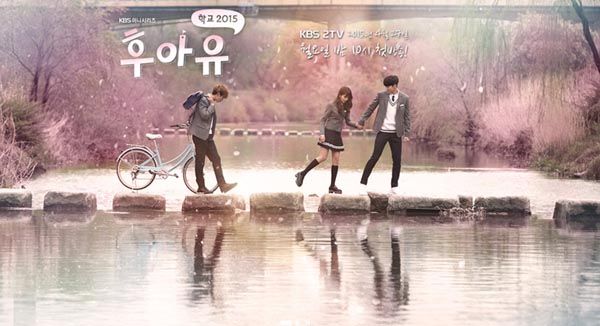 Via Ten Asia
RELATED POSTS
Tags: Kim So-hyun, Nam Joo-hyuk, Who Are You–School 2015, Yook Sung-jae