Producer's playful partner-go-round posters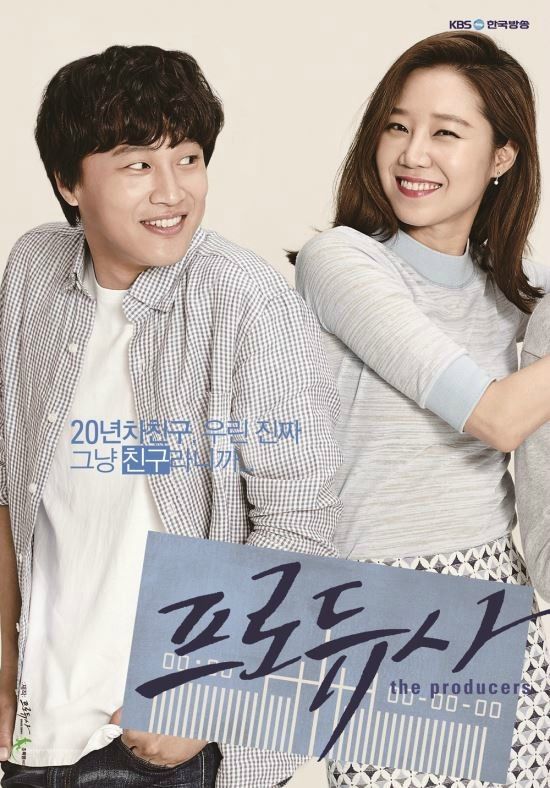 I'm kinda promo-ed out with Producer, even though I really am looking forward to the show. Mostly I just want it to hurry up and air already, so that we find out just what exactly this "real variety drama" looks like. I suspect it looks a lot like a regular drama that just happens to star Cha Tae-hyun, Gong Hyo-jin, Kim Soo-hyun, and IU, and the fun will be in the faux-KBS of the fictional world where they all work.
The show's main posters have been released, featuring the full title The Producers (which makes me wonder why they transliterated it the way that they did — but I'm not going to assume they thought much about their translation choices when the KBS website for the show spells it "Produca"). We've seen the foursome in the group poster before, and this time it has the tagline that a heodang (hapless) rookie producer is on his way to the studio.
The couple posters are more interesting, though they're really just one concept: swapping partners. It's another version of the dynamic on the bus teaser, with each pairing getting their own copy with some dating innuendo included. Cha Tae-hyun and Gong Hyo-jin's reads: "Friends for 20 years. We're really just friends."
Gong Hyo-jin and Kim Soo-hyun's says, "A meeting between a gamecock PD and a heodang PD." Kim Soo-hyun and IU: "The rookie PD and the career idol's some with a reason." And finally, Cha Tae-hyun and IU: "Will you have a drink [kkanaricano, the eel sauce americano-lookalike punishment drink made famous on 1 Night 2 Days] with me?" I guess it's safe to say we've all been warned not to put all our shipping eggs in one basket. Spread the love (and the bets) around on this one!
The Producers premieres May 15.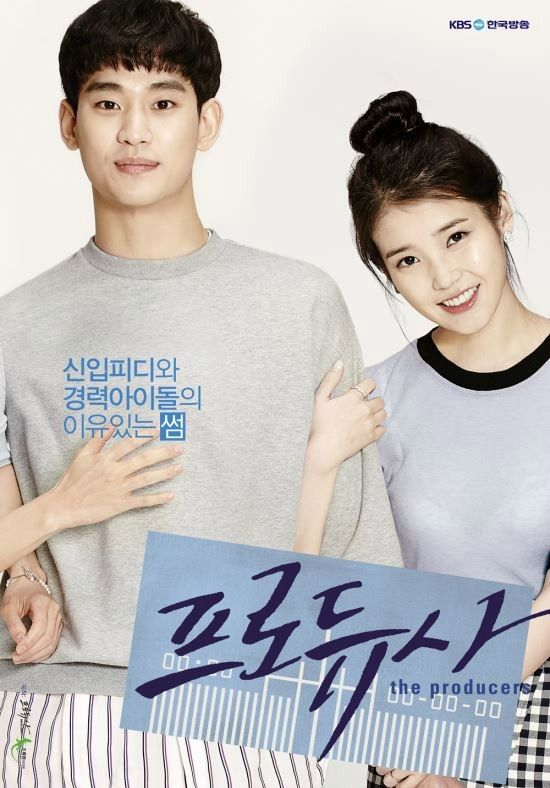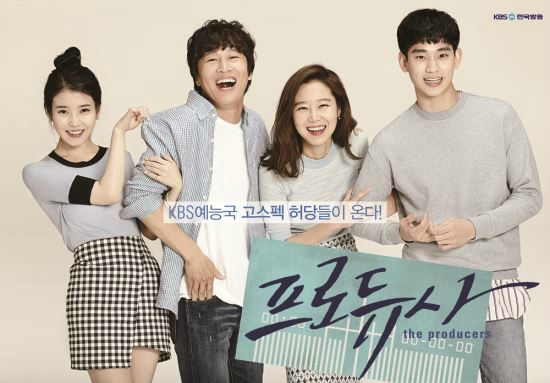 Via Sports Chosun
RELATED POSTS
Tags: Cha Tae-hyun, Gong Hyo-jin, IU, Kim Soo-hyun, The Producers