Superdaddy Yeol: Episode 15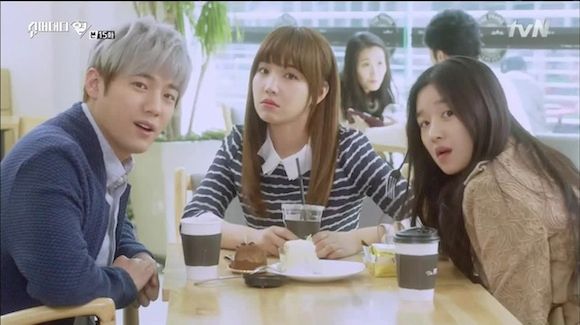 It's not easy working for a miracle, but Yeol and Mi-rae do their best. The whole family gathers around Mi-rae to support her through her sickness, and the love she receives keeps her going through her darkest times. Finally we see just how precious are the ties that Yeol and Mi-rae have made with their friends and colleagues, as everyone bands together to show their support. But though Yeol tries to put a smile on his face in front of his loved ones, it's clear that his love for Mi-rae is practically all-consuming—her loss would devastate him. If there is no miracle in store for us, how will he avoid losing himself to grief?

EPISODE 15 RECAP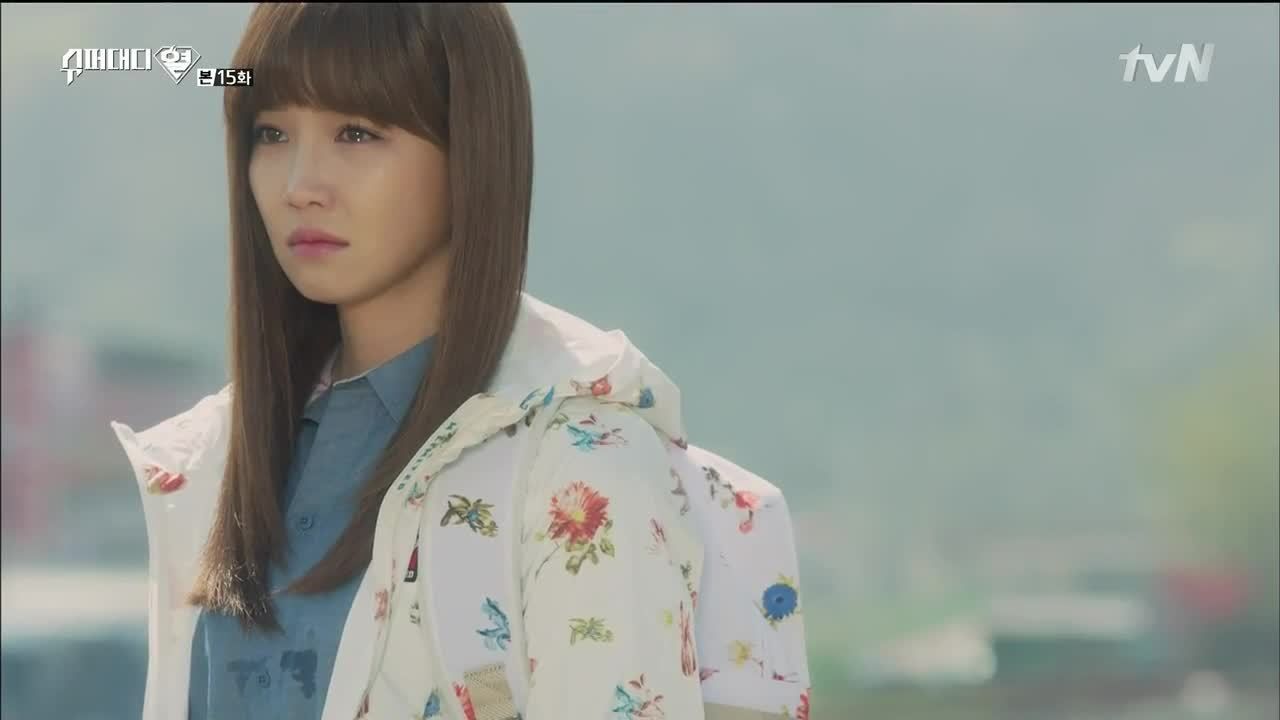 While Yeol lies injured and alone, Mi-rae chooses not to board the train that would take her away. Sa-rang runs to her once the train departs, crying that Mi-rae promised she wouldn't leave without telling Sa-rang where to find her. Mi-rae clutches Sa-rang close, apologizing for trying to leave alone.
Sang-hae scrambles down the ledge to help Yeol (wow, that jumpsuit really catches the eye, doesn't it?). All Yeol can think about is Mi-rae, so Sang-hae calls Woo-hyuk and informs him about Yeol's injury.
Mi-rae leads Woo-hyuk and Sa-rang from the train station to Yeol's location in the woods. In voiceover, she repeats the idea from the previous episode that you can only tell someone's true feelings if they react instinctively, without thinking, to protect someone. She fusses over Yeol's injury until he pulls her into an embrace—he begs her to stay with him and Sa-rang instead of trying to run away.
Mi-rae tries to leave for a moment to get Yeol a bandage, but he's not willing to let her out of his sight for that long, in case she tries to leave again. Mi-rae assures him that she's over that phase (please let it be so), and that she will try chemotherapy: "Because it's not 100 percent, but it's not zero either."
After returning from the trip, Mi-rae finally hands in her resignation at the hospital. She meets Woo-hyuk out in the hallway, and—wait… Did he die his hair old-man-gray?! Yes he did. Well, then.
Woo-hyuk muses that Yeol really is impressive, since he managed to secure the help of a notoriously reclusive doctor to treat Mi-rae. A nurse runs by with a new patient and calls out to the two doctors for help. Mi-rae calmly takes off her doctor's coat and tells Woo-hyuk to go on without her. "I'm the person receiving treatment now," she says. Before leaving, she wishes for Woo-hyuk to become a great doctor of internal medicine.
Determined to live alone, Mi-rae nevertheless finds that the free time that comes after quitting her job doesn't mix well with isolation. She lounges around watching tv, but takes no pleasure in it. When she cooks, she hallucinates Sa-rang and Yeol commenting the way they used to when they lived together. Just when Mi-rae is getting freaked out by her over-active imagination, the doorbell rings.
It's Yeol and Sa-rang, and they've come to move in! Yeol cheerfully informs Mi-rae that the hospital recommends patients to have a guardian when they're undergoing chemotherapy, so it's time for Rehab Trial Marriage 2.0! Sa-rang jumps into her mother's arm, crowing that she gets to be Mom's guardian.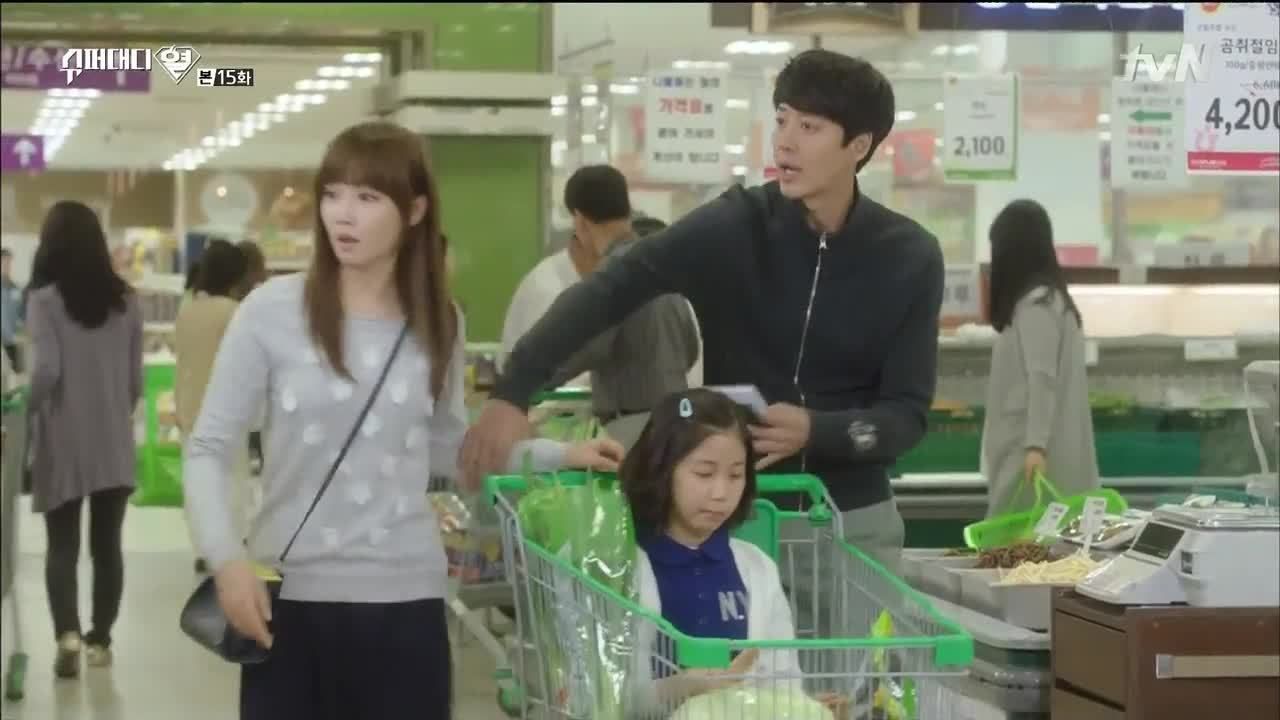 The family goes shopping, where Yeol shows a new side of himself by purchasing all of the healthy foods that are good for resisting cancer. He tries and fails to keep Mi-rae from buying pork belly, but insists on buying garlic that has a lot of silicone ("it's selenium," Sa-rang hisses from the shopping cart). How sweet is that?!
When preparing dinner Yeol goes even further on his Health Crusade, insisting on brown rice and cooking without a lot of salt (maybe I'm a bit of a Neanderthal, but I still think denying a sick person delicious barbequed pork is cruel and unusual punishment).
As Mi-rae eats, Yeol cautions her to chew slowly and thoroughly, while Sa-rang encourages him with a smile. Exasperated, Mi-rae eats a single noodle bit by tiny bit, rolling her eyes expressively.
Yeol takes Mi-rae for a consultation with Dr. Noh, who explains the strategy for chemotherapy. After two weeks of treatment, they will examine Mi-rae's tumor again and see if they can carry out a surgery. Mi-rae pauses when the doctor refers to Yeol as her "husband." Yeol admits that they were in that kind of relationship before… and that they will be in the future too. Aww!
The doctor recommends that Mi-rae keep moving around the house. It's important for the family can get accustomed to living together and incorporate the reality of Mi-rae's sickness into their daily lives (although it's astonishing how that seems to mean that Mi-rae ends up doing a lot of household chores while Yeol watches tv).
Mi-rae should also spend time with friends, which she does—she eats lunch with Woo-hyuk (still rocking the bizarre gray hair) and Ji-hye, talking and laughing. She is advised to pick up a hobby, and she decides on: dance!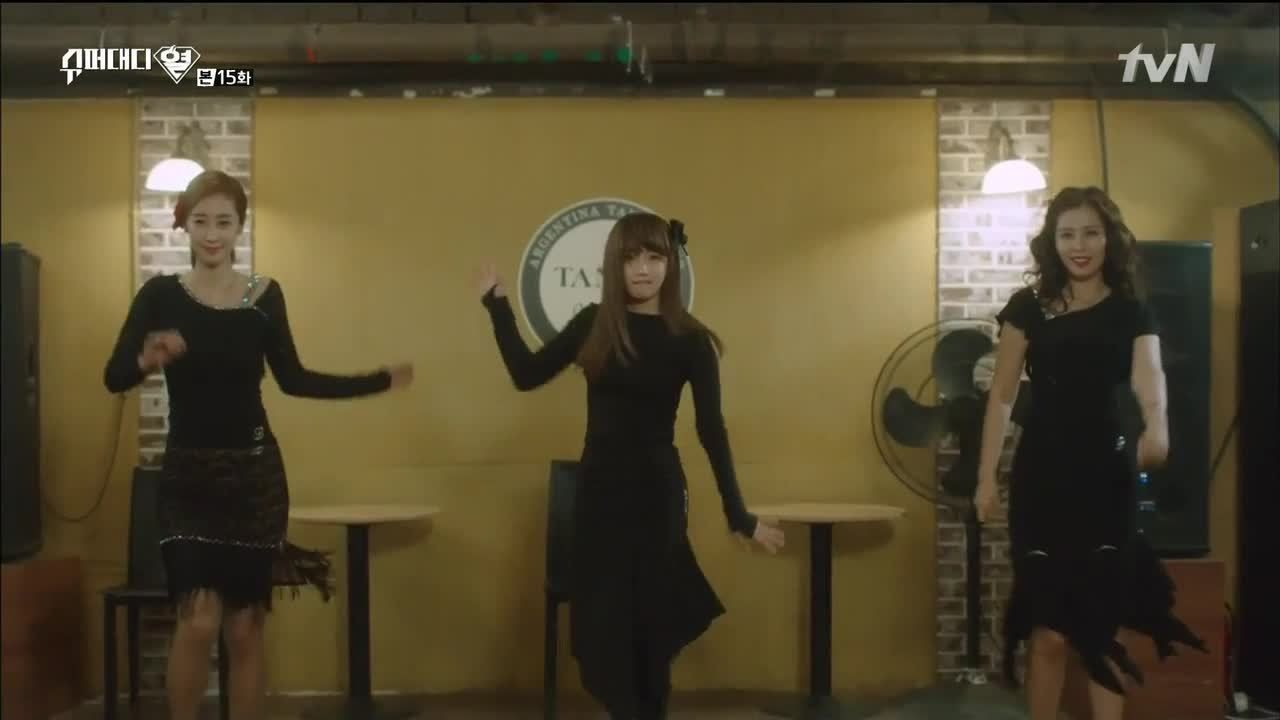 Mi-rae and the other Baseball Wives practice dancing the samba (although if it's a class, where's the teacher, and why is Yeol the only other person in the room?). Mi-rae looks like she's enjoying herself immensely, and at the end of the dance she busts out a full split (props to Lee Yu-ri, by the way).
Yeol and Mi-rae have a date night at a musical, though Mi-rae's whooping laughter and over-the-top crying soon have Yeol squirming in embarrassment. Afterwards they run together through the rain, sharing a jacket as a makeshift umbrella.
The doctor speaks in voiceover, advising them to make a list of things they've always wanted to do, and do them together. If you're with the people you love, not even cancer can take away that joy.
The two lovebirds board a bus, with a giant teddy bear they picked up earlier on their date. Since the window is covered with condensation, Yeol can leave a message for Mi-rae to read: Will you marry me?" Mi-rae writes "No," but kisses Yeol on the cheek so that it doesn't seem like a rejection. She rests her head on his shoulder, looking content.
At the hospital, Yeol offers Mi-rae a startlingly blonde wig. He's bought four different wigs she can choose from when her hair starts to fall out from the treatment. The doctor enters, and informs Yeol that many patients don't even experience that side effect these days.
A sound from the door captures their attention, and Yeol looks up to see they have guests: Ki-tae, Hyun-woo and Sang-hae have come to visit. Hyun-woo smiles warmly, and Ki-tae retains his signature scowl while making a heart sign.
Ki-tae has come with news of Coach Bang's retirement at the end of the season. Ki-tae is going to take over as Head Coach, but he's come with an offer for Yeol to be the main pitching coach. Since he succeeded in rehabilitating Hyun-woo, Yeol has shown he has a lot to bring to the team.
Hyun-woo visits with Mi-rae alone, thanking her for believing in him. He asks her to throw the first pitch to celebrate his comeback game, together with Yeol.
Ki-tae names his only condition for offering Yeol the promotion: He has to give a presentation to the team about his vision for the future. Yeol looks into Mi-rae's room later, wondering if it would be alright to take Ki-tae up on his offer.
Sa-rang is back running with the track team, more determined than ever. When the coach announces a competition reserved for the older students, Sa-rang asks to participate. She wants to run in a competition so her mother can see, and gain strength to fight through her disease.
Mi-rae tells Yeol about her promise to throw the first pitch for Hyun-woo, which gets Yeol excited about teaching her. She complains about having too much to worry about, but when has that stopped Yeol before?
At dance practice (where Ki-tae's wife also succeeds in doing a split), Mi-rae learns about the upcoming changes to the coaching roster. The truth about Yeol's possible promotion comes out, with the condition that he has to make a successful presentation first. Further planning is put on hold when Mang-hae notices that some of Mi-rae's hair has begun to fall out.
Mi-rae worries that she may be holding Yeol back, since she didn't know about his job opportunity. But she puts her worries on hold for her first pitching practice—she shows up in a Shinwoo Phoenix uniform, with Hyun-woo in tow.
Pitching practice begins, with Hyun-woo cheekily helping Mi-rae figure out the correct way to stand, while Yeol gets upset at seeing the two of them all touchy-feely.
Hyun-woo and Yeol get into an argument about the proper way to throw without risking an injury. Suddenly, Mi-rae feels a bit dizzy, bringing the argument to an abrupt halt. Yeol offers to stop the moment she thinks she can't continue.
Sa-rang holds a secret meeting at the track with Woo-hyuk and Ji-hye—she wants to recruit them for her plan to improve her speed before the running competition. Ji-hye wants to be called "unni" (older sister) instead of "imo" (aunt), while Woo-hyuk protests that he's not all that big on the whole "exercise" thing, but after a moment Sa-rang brings them both in line.
We get a cute little montage of mother and daughter both training for their separate athletic events. Sang-hae and Hyun-woo are there to support Mi-rae and cheer for her, while Woo-hyuk and Ji-hye do their best to motivate Sa-rang as she tries to get faster.
Later that night, Yeol works hard to put together a presentation he can deliver to the team. Mi-rae tip-toes from her bedroom and sees him burning the midnight oil.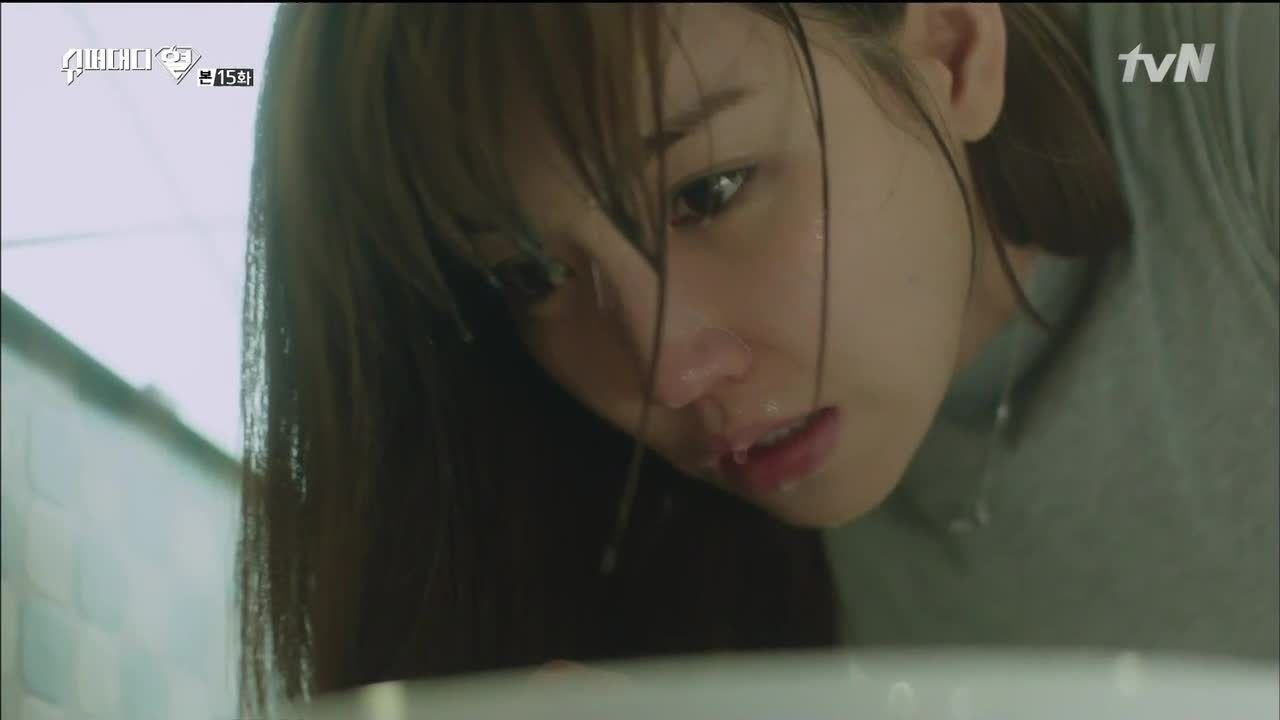 The morning of Hyun-woo's return to pitching arrives, but Mi-rae does not feel well enough to throw the first pitch. Her side effects are severe, and when Yeol checks on her in the bathroom, Mi-rae's body temperature is dangerously low. They call an ambulance, leaving Sang-hae to break the news to Ki-tae and Hyun-woo.
The doctor tells Yeol that Mi-rae contracted an infection, and they have to temporarily stop chemotherapy. With the side effects growing worse, the decision they have to make is simple: Do they stop treatment, or continue to hope for a miracle?
Yeol tries to reassure Mi-rae, but she has already guessed what her symptoms mean. She urges Yeol to stop now, since it's only going to get harder and she doesn't want to hold him back.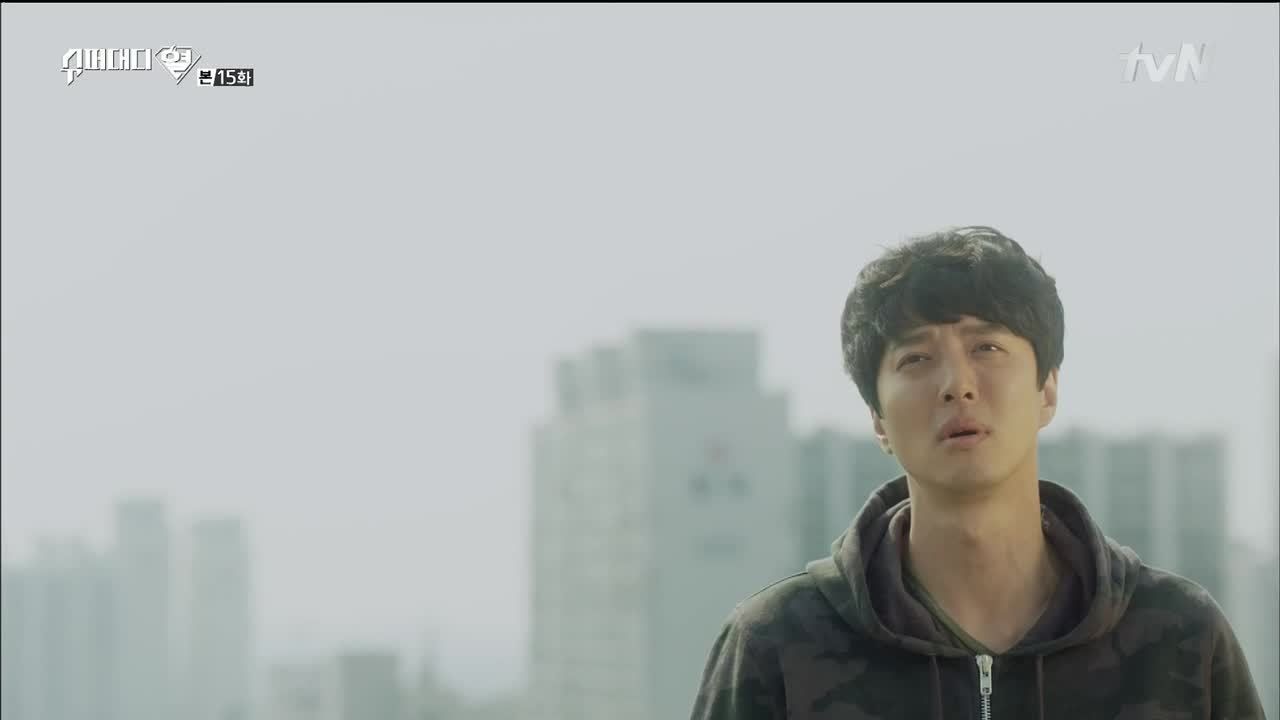 On the hospital roof, Yeol can't hold a fake smile on his face anymore. He starts to cry, asking aloud what he did that was so wrong, that Mi-rae has to suffer like this. But when Sa-rang calls he pulls himself together, assuring her that Mi-rae is fine so she won't worry while at school.
Alone in the apartment, Mi-rae fixes her makeup and checks her hair. It's heartbreaking to see that more hair falls out with each stroke of the brush. She looks around Yeol's office, and sees all of the materials he gathered for his presentation.
Yeol goes to meet with Ki-tae and Sang-hae at the practice field. He has decided not to do the presentation, because he wants to be by Mi-rae's side. He starts to walk away, when Ki-tae calls out to him.
Ki-tae essentially calls Yeol an idiot for giving up on his own life because Mi-rae may lose hers. He says that he has a family too, a daughter and a wife whom he loves, but he would still live on to the best of his ability if something happened to them. Does the world end if Mi-rae dies?
Yeol replies that his world does end with Mi-rae. She is his everything, and without her he can't imagine what comes next (have you forgotten about Sa-rang, Yeol?!). Some people are just like that, he tells Ki-tae; sometimes that's just how love works.
But when Yeol turns to leave, Coach Bang is blocking his path. Coach tells Yeol to say those words to Mi-rae… because she showed up at the meeting, to give Yeol's presentation in his place.
Mi-rae shows up at the boardroom, rocking the blonde wig like a boss. She delivers Yeol's presentation, and the owner of the team leads everyone in giving her a standing ovation. Yeol arrives just when the presentation has ended.
In the hallway, Yeol demands to know why she came all the way out when she's sick. But Mi-rae shoots back that Yeol is making her worse, not better, by giving up on his own life to look after her. "How can I leave peacefully this way?" she asks.
Mi-rae's continued insistence on stopping the treatment infuriates Yeol, and he says that he's had enough too. It doesn't matter to him if she lives or dies (and you just know he's going to regret those words—if you're only going to take them back, why say them in the first place?!). Yeol walks away, leaving Mi-rae behind.
Yeol and Mi-rae go their separate ways, each with a different way of relieving their grief. Yeol works out his emotions at the batting cage, finally hurling the bat away. As for Mi-rae, she goes to a bar. Woo-hyuk joins her, making them the pair with the best hair in the bar by far.
Woo-hyuk at first tries to get her to not drink, but he relents when he realizes what has driven Mi-rae to be so depressed. She tells him that she ended it all today: chemotherapy, living with Yeol, and even love…
When they leave the bar, Mi-rae is near hysteria. She screams that she wants to live, but Woo-hyuk has to hold her back when she tries to run out into the street. He holds her while she cries, and guys, this is incredibly hard to watch.
Yeol is drinking alone at a restaurant when Ji-hye finds him. She drags him out, saying she has something to show him. They arrive at the track where Sa-rang is running, and Woo-hyuk shows up with Mi-rae a second later.
Ji-hye explains to Yeol about Sa-rang's training, and how she wants to run for Mi-rae as a surgery present. "Do you still think it's only about you two?" Ji-hye demands (and it's about time someone said that—I've been shouting it at the screen for ten minutes).
Sa-rang trips and falls, and Yeol and Mi-rae both run over to her. Sa-rang smiles widely, glad to see her mother out of the hospital, and promises to run for her after the surgery. With a significant glance at Yeol, Mi-rae says that she should go back to the hospital. She will go ahead with the surgery.
The doctor gives Yeol and Mi-rae the welcome news that her cancer cells have responded slightly to the treatment. There is a chance that the surgery could be successful, which is more than they had been hoping for.
In her hospital room, Mi-rae rests and listens to Sa-rang performing a song. Sa-rang sings about staying by her mother's side, living as her daughter even after she dies, in the next life and the next and the next. She starts to cry, but keeps singing through her tears.
Mi-rae is about to enter surgery, with Yeol at her side. He pauses the doctors outside the surgery ward, and gets down on one knee. "Let's get married," he says, offering Mi-rae a flower. "Become my daughter's mother." Mi-rae clutches the flower as the doctors take her inside, while Yeol has to wait. The door closes slowly.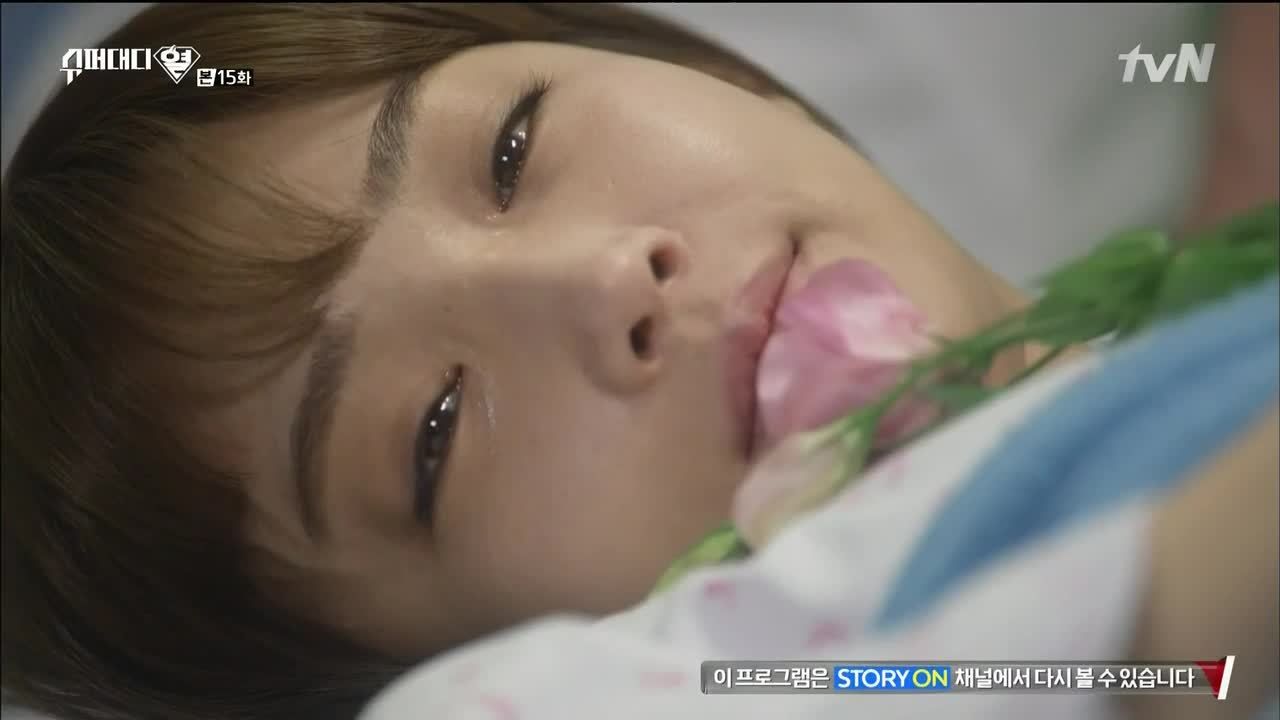 COMMENTS
Oof. This was a tough episode to watch, although not so much in the first half. It was great to see that it wasn't just a three-person family that formed over the last fifteen episodes; it was an extended family with surrogate uncles and aunts, cousins and grandparents.
When even Ki-tae becomes a friendly face, you know there's something about Yeol, Mi-rae and Sa-rang that makes other people want them to pull through. I felt that at times during this episode, especially when Sa-rang was training, or singing for her mother in that final heartbreaking scene.
I'm still a little confused about how this show left me feeling so flat, when it has so much going for it and I wanted so much to love it (and I know there are people who do love this show, and I absolutely respect that—I'm only talking about my own response here. If you want to disagree, qualify, point out things I missed, call me an idiot… please do so in the comments!).
It's odd because this show has actually done most of what I thought I wanted from it. One of my earliest recaps for this series mentioned wishing that Mi-rae would learn that not everything is either 100 percent or zero—and she's learned that! This episode she agreed to get treatment, because there was a chance (not a certainty, but not an impossibility either) that it might work.
I wanted to see a family come together, with its members learning to trust each other and to open themselves up to love—and they did! We had character development, satisfactory plot resolution, and some fantastic performances by three actors whom I can't wait to see in new roles (that's to say nothing of Sang-hae and Mang-hae, who ought to have their own drama immediately).
So why is my feeling one episode before the finale more meh than aww? It makes me sad that this show hasn't consistently hit me in the heartstrings, because the actors and actresses deserve better. Still, there is one episode left, and it's a credit to the show that I still want to know how everything ends. A strong finale would go a long way towards leaving this show on a positive note. Like Woo-hyuk and Sang-hae, I will keep cheering—let's hope Superdaddy, like Sa-rang, crosses the finish line with flair!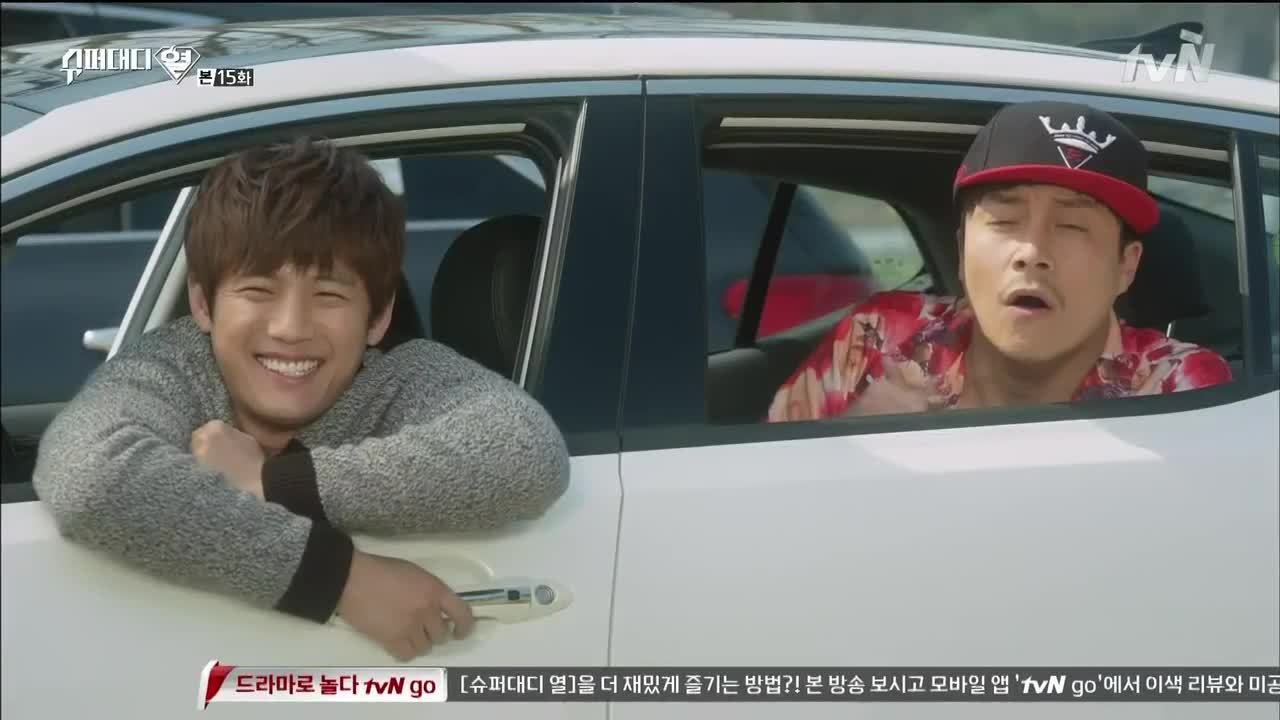 RELATED POSTS
Tags: featured, Lee Dong-gun, Lee Yuri, Seo Joon-young, Superdaddy Yeol