Odds and Ends: Dramabeans at KCON (again)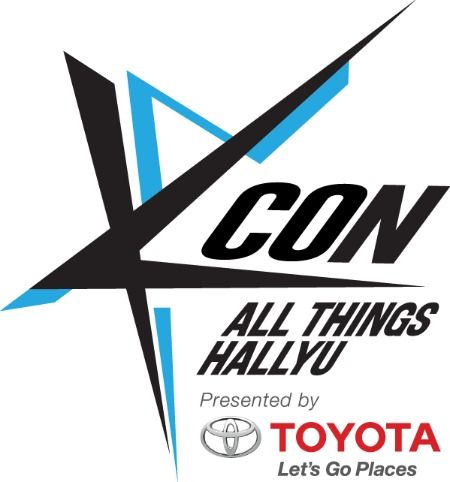 javabeans: In case you haven't heard yet, KCON has announced its dates and new location for this year (July 31 through August 2 at Staples center in LA), and we've been invited to return as panelists.
girlfriday: Indoors! It'll be indoors!
javabeans: Oh thank the merciful drama gods.
girlfriday: For the uninitiated, KCON is a ginormous convention with panels and workshops in the daytime and concerts at night. It's all things Hallyu, so lots of k-pop, dramas, and random celebrity events.
javabeans: Every time we've gone things have been a little different as the organizers tweak things from year to year, but the core program remains the same. Last year, the daytime convention stuff was expanded so that aside from panels, you could wander a large marketplace area with food options and vendor booths. There were also a few side stages hosting various interviews and performance-type things throughout the day.
girlfriday: Also the chance to meet/stalk your favorite celebrity, if that's your kind of thing.
javabeans: Girlfriday, despite all her big talk, is actually a terrible stalker because Seung-gi was there last year and she didn't even try to see him!
girlfriday: They scheduled his meet-n-greet thingy at the same time as our panel! I was being loyal and stuff!
javabeans: A true fan wouldn't have been stymied by mere scheduling.
girlfriday: I'll make up for it this year, just you wait.
javabeans: By which I hope you mean you'll be extra fangirly, and not that you'll ditch our panel to go stargazing.
girlfriday: I make no promises.
javabeans: This year the convention will be over three days, and it sounds like there'll be an increase in drama-related things, which is probably welcome news for anybody reading a site named Dramabeans.
girlfriday: What, you're not going for the idols?
javabeans: All my favorite idols are ajusshis now. It's just not the same.
girlfriday: You're telling me. Anyway, we'll be hosting two panels this year, one as moderators and one as the main speakers. HeadsNo2 and Gummimochi will be there with us again this year, as our trusty minion moderators.
javabeans: We don't know yet which day our panels will be scheduled, but we can tell you that it'll be really really fun, we promise! (…as soon as we think up a topic. It'll happen. Soon.)
girlfriday: Our problem is that we want to talk about everything, and choosing just one seems so limiting.
javabeans: We've had fun in past years — two years ago, we were participants on Viki's "World of K-Dramas" panel along with our KCON buddy Sean Richard, and I remember that was a lot of fun but flew by so fast that I was disappointed when it was over. Last year, Viki invited us (and Sean) back for their "K-Drama Trends" panel, and we also hosted our own Dramabeans panel, "Why Do Dramas Do That?" That was super fun, because it was like what the four of us talk like when we're in a living room together, only with a little more focus maybe.
girlfriday: Yes, because we can't drink while paneling. (Or can we?) We'll definitely do something like that again this year, with Heads and Gummimochi throwing out questions to keep us on our toes.
javabeans: And if you guys have suggestions or questions you want us to answer, go ahead and ask 'em in the comments!
girlfriday: Yes, tell us what you'd like to know! And come see us at KCON!

For info on ticketing and scheduling, refer to the following:
http://www.kconusa.com/attend/la/#tickets
http://www.kconusa.com/kcon-2015-twitter-ticketing-faq/

RELATED POSTS
Tags: conversation post, Odds and Ends