The virgin ghostess gets saucy with her hotshot chef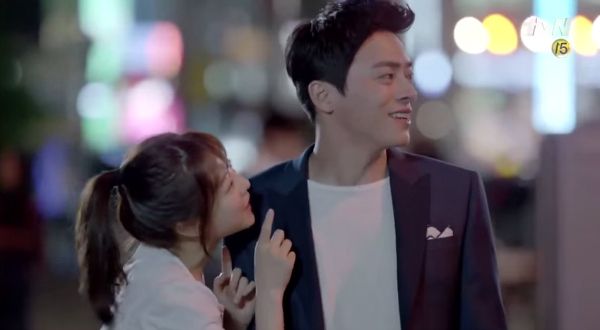 Yeah this ghost-possession's gonna be fun. The first peek at tvN's new supernatural rom-com Oh My Ghostess features our shy wallflower heroine suddenly propositioning her crush in a hilariously no-nonsense fashion. The new comedy from the PD-writer team behind High School King of Savvy stars Park Bo-young (Hot-Blooded Youth) as an assistant chef with zero self-esteem and a longstanding crush on her boss, a hotshot chef played by Jo Jung-seok (You're the Best, Lee Soon-shin).
The complication comes in the form of a virgin ghost, played by the hilarious Kim Seul-gi (Discovery of Romance), who possesses Park Bo-young and is determined to live out all her carnal desires in her body. I don't know how much Kim Seul-gi will be featured in the show, but there's an interesting aspect to the drama of watching Park Bo-young play the possessed version of her character when you know Kim Seulg-gi's performance style. I feel like half the fun of watching this drama will be seeing Kim Seul-gi in Park Bo-young without her even being there.
The teaser features a possessed Park Bo-young, who happily accepts Jo Jung-seok's offer to go to her place and "Just have a drink." She responds, "Yes! And I want to do it!" LOL. He tells her she'll be in big trouble, but she argues matter-of-factly: "You don't have a girlfriend! I don't have a boyfriend! I like you!"
When that doesn't work, she tries poking at his ego: "Have you never…? Is it your first time?" And soon he's chasing her down the street shouting, "You're about to be shocked right now!" Pffffft. The Park-Bo-young-as-Kim-Seul-gi ghost-possessed character is too cute for words. I can't wait to see the rest of the hijinks in store, be they sexy, embarrassing, or most likely, a lot of both.
Oh My Ghostess airs on Fridays and Saturdays and premieres July 3.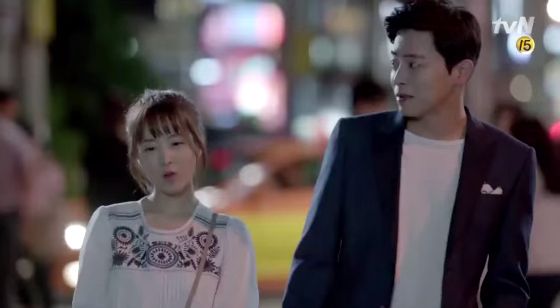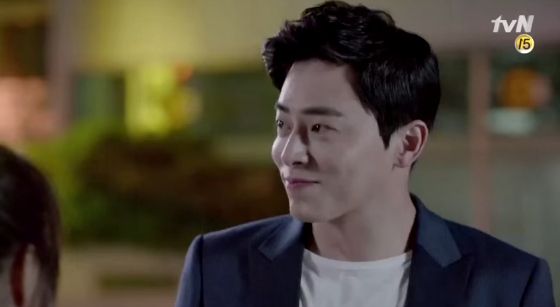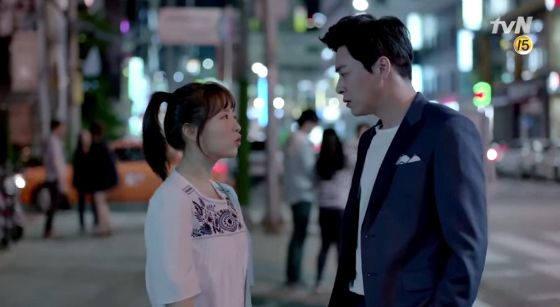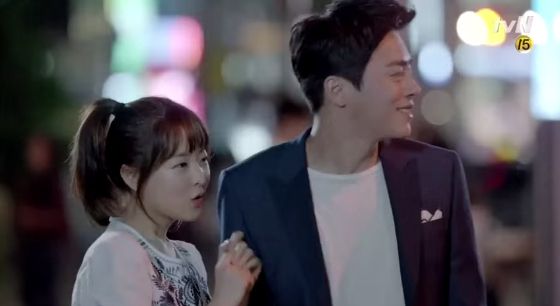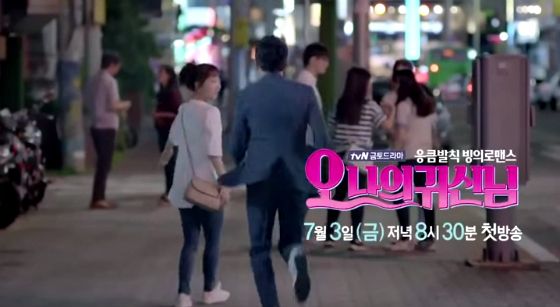 Via TV Report
RELATED POSTS
Tags: Jo Jung-seok, Oh My Ghostess, Park Bo-young