Everybody confirms joining Sassy, Go Go, including Ji-soo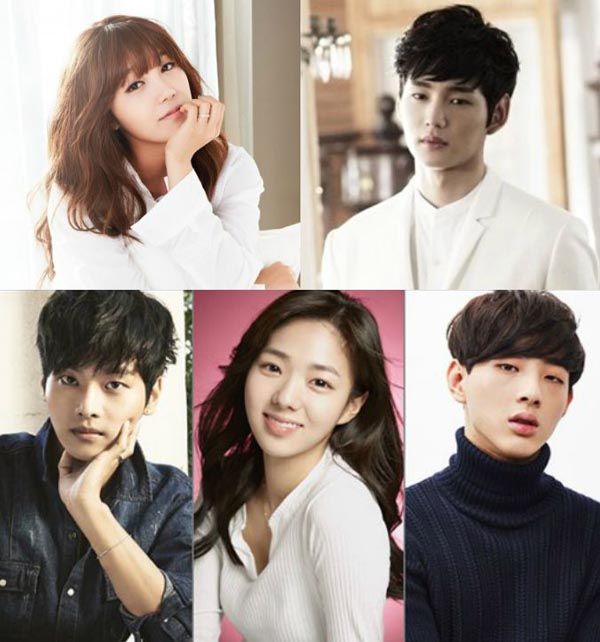 Oh thank goodness. I was really bummed for a minute there, when it seemed there was no space left in the cast of Sassy, Go Go for Ji-soo (Angry Mom), but he has now confirmed, as long as rest of the previously reported contenders.
It's kind of anti-climactic to have a whole round of confirmations when everybody on the list was everyone we were expecting, but I won't complain now that the cast list is in, which seems generally appealing. Jung Eun-ji (Trot Lovers) will be playing the lead character of a bright and popular high school cheerleader with terrible grades, and Lee Won-geun (Hyde, Jekyll, Me) takes up the main romantic role opposite her.
They'll both be members of a dance club at school that's mostly composed of students left behind by the competitive high school system, considered to be the "problem kids" of the school. Meanwhile, the kids in the cheerleading club are mostly the high-achieving ones who only join to build up their specs. So when the two clubs are merged, they'll have to figure out how to deal with their "oil and water" dynamic and be one club. Sounds sort of like Monstar meets Bring It On, only Sassy, Go Go will move past the part where the two groups bicker and compete against each other and presumably give us one happily unified team in the end.
As reported previously, VIXX's N will be playing a top student who's never lost his number 1 ranking, though an added descriptor tells us his exceptional academic brain is paired with the mental age of a grade schooler, making him "a 4-D oddball." I like that much better than the plain description when he was just a smartypants, since it sounds like it'll allow for him to be cute and weird.
Chae Soo-bin (Spy) plays another high-performing student, who's got her whole future mapped out for her by her ambitious mother. She joins the cheer team just to add to her list of achievements, then unexpectedly discovers she has a talent for it and undergoes a change. Heh.
Ji-soo, on the other hand, will be playing a different character than he was initially reported to be considering (hence the confusion; articles had announced he'd be the number 1 ranked brainiac). Instead, he'll be a "mysterious top student" who harbors pain he can't talk about, who's part of the cheerleading club along with his fellow academic elites—and yet, he also suffers from extreme stress about his grades. Aw, don't stress out, Ji-soo! Just cheer your blues away!
Sassy, Go Go will be a KBS Monday-Tuesday drama premiering on October 5.
RELATED POSTS
Tags: Ji-soo, Jung Eun-ji, N, Sassy Go Go