Spill the Beans: Bombed tests and threats at knifepoint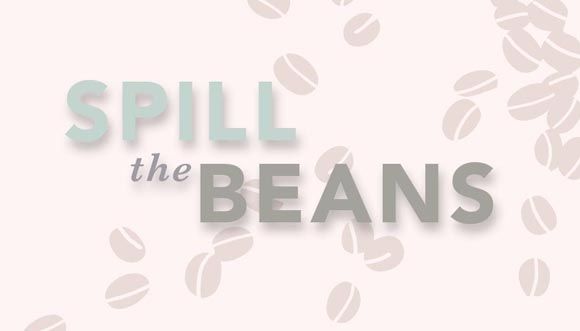 We've got another entertaining batch of drama addiction stories for you this week! Turns out, there is no shortage of crazy-absurd stories to share — such is the potency of the crack that is K-drama. If you've got a story to beat these, we wanna hear them!

Aw, K-drama Addict's Daughter, glad to hear your dad's doing well! See, dramas are healing!
A few years ago, my workaholic dad fell ill and was told, in no uncertain terms, that he had to quit his job because the stress was going to kill him in a year. He opted for early retirement and sank into a depression because he didn't know what to do other than work. Then, one day, he sat down on the sofa with my mum and watched Boys Over Flowers with her.

I know there's a lot of love for Boys Over Flowers but I could never sit through an episode without screaming and tearing my hair out. I absolutely hate that drama.

But my dad loved it. My serious, corporate-minded, problem-solving father adored the horrible writing, the over-the-top plot line, the bad acting, everything. He loved it and looked forward to it every week. And for that reason, I forgive Boys Over Flowers everything.

When I moved home to spend time with him, we watched a lot of dramas together. Some were so bad, their names have been erased from my mind. The ones I do remember him enjoying are Baker King Kim Tak-gu, You Are Beautiful, and Lie To Me. He also loved IRIS and Spy Myung-wol, though the latter puzzled him when Myung-wol went missing half-way.

His health is all right now and he has started work again. But every night, he will stop whatever he is doing to switch on the TV and catch up on his K-dramas.

I knew chi-maek was a thing, but would you get sick for it? Here's TeeGee's encounter with the phenomenon…
Chicken and Beer was the start of my K-drama obsession. I was in my final months of undergrad and really stressed about graduating, etc. My roommate (who's Chinese) suggested that we take a break and make some food. We decided to make chicken wings and after while preparing the food, our conversation turned towards a rumor that she had heard back home in China about women being sent to hospital for having too much chicken and beer. This was weirdly fascinating and I asked why (in hindsight this was the beginning of the end).

According to her, it turned out that people had become so obsessed with this Korean drama called You From Another Star and the Chicken-Beer phenomenon that they were basically sustaining themselves on it and ending up in the hospital! We laughed it off because it was a ridiculous urban rumor, but out of curiosity I went and googled the drama just to see what the fuss was about. My roommate at this point already gone down the rabbit hole having "googled" this already. I have to say that she did warn me against this.

One thing led to another and 24 straight hours of binge-watching You From Another Star and puffy eyes later, I was completely addicted to K-dramas. The Heirs and Secret Garden binges followed shortly after and the rest is history. My introduction to K-dramas has been fairly recent and yet it's all I watch now. I'm now a law student and my roommate is a PhD student and our main source of entertainment and salvation from our mundane lives of constant studying are still K-dramas! Thanks Chicken and Beer!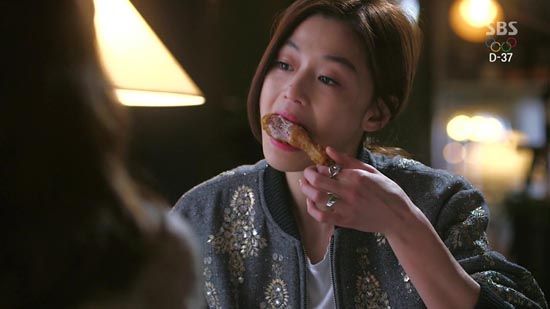 And how many tests do you think went sacrificed in the name of dramas? Put Israh on that list.
I was a little bit of a late bloomer when it came to watching K-dramas. This happened in 2010…

I used to be obsessed with J-dramas, and would talk about it with everyone I knew, even though I knew no one cared. But, I had this one friend who would always tell me to watch K-dramas. I couldn't believe that K-dramas could ever be better than J-dramas. But, a few years later, I decided to give it a try. In the winter of 2010, I was studying for my university physics exam, when I decided to take a short break. I thought why not try a K-drama, and decided to watch the first episode of You're Beautiful. I watched the first episode, and immediately fell in love with Jang Geun-seok! I saw that I still had many hours until my exam, and that it wouldn't hurt to watch another episode, and so I did. But then, I just kept watching episode after episode until it was 5:30am!

It was time for me to go write my exam, and I actually went! When I was given my exam paper, I looked at it, and my brain went totally blank! I put my head down on the desk until the exam was over, and handed in an empty exam aper. Of course, the end game was that I totally flunked the exam, and had to take the course all over again.

We can add Edelyne too, who warns us all, "Don't try this."
I'm a newbie when it comes to dramas and because of where I live, Ghana, I don't really get to watch dramas because its not yet a thing here yet so I just want to say thanks to the Dramabeans team because I really count on your recaps.

Anyway, one time I had my French midterm exams and I hadn't learnt a thing but I also had just bought Heirs, and I really wanted to watch. So I said I would watch just 2 episodes and then learn something. I ended up watching 15 episodes of the drama and sleeping at 4:30 am. I had to wake up an hour later to prepare for school, and this is where the crazy starts.

Because I hadn't learnt anything I just had Korean words in my mind and the French words had all disappeared! I ended up writing a French-Korean essay for my exams and I had red marks all over my sheet. Of course I failed my exams, but because my sister joined me in watching I had a new addict in the family, so it was a win-win right? ?

I'm sure there are a lot of you who can relate to Premellusion's attempts to watch dramas in the face of disapproving parents and school obligations.
During the start of my freshman year in high school it was very gloomy as I was a bit anti-social and found it hard to make friends. When we had breaks in gym I would be the one cooped up in a corner on my phone or sleeping. Well that was until I found the light. Well, my sister found it and she swore that I would get addicted to it soon but I was like, nope. In the end I was always wrong.

It was on a Monday, and I was bored at home. I had just finished my homework and studying and don't know what to do until my most amazing idea to date came into my head: maybe I would just take a little peek at K-dramas that I swore I wouldn't like. My first start was Bachelor's Vegetable Store. Sure it was okay but it was way better than tons of other American shows so I continued. Soon I got addicted and it was not just because of Ji-Chang-wook's face… okay… maybe.

My obsession was reaching a new height, soon my grades and sleep started going from As to Ds, and 8 hours to 4 hours. My mom started banning me from watching K-dramas for the supposed consideration of my "health" but that never stopped me. I would sneak out of my room in the middle of the night, steal my iPad, and sneak down to the only place I knew where they wouldn't go, the attic. Sure there were cobwebs and dust but there were also K-dramas.

I got so obsessed with this one drama that I decided I had to order a DVD cut, but how to sneak it in? My mom didn't know I still watch them cause I swore I would I quit so I came up with a plan. My mom usually woke up really early but our postman was earlier so I grabbed a coat and a flashlight and snuck out waiting a few hours in the dark for the mailman to come. He probably thought I was loco standing there I almost gave him a heart attack but by that time I was just desperate for a CD so I almost started begging until he gave it to me. It was worth it even though I was sleepwalking like a zombie in the morning.

Glad to know friendship (particularly of the drama-induced variety!) reigns supreme, as Kryzer discovered.
This was a couple of years ago and a friend of mine (now ex-girlfriend, still friends) of 2 years and I were just becoming close. She'd mentioned K-dramas a couple of times but I'd always just waved them off as not my kind of thing. Anyhow, I liked where the relationship was going and when she suggested we watch a K-drama together, I agreed. It was more time with her and in my mind they couldn't be that bad, right?

She started us off with King 2 Hearts. We watched one episode a night for 3 nights. The fourth night, she was busy with work so we couldn't hang out. The fifth night, she wanted to watch Ep. 4… except I had already seen it. And the 15 episodes that followed it. What had started as I'll-just-watch-ep-4-so-she-doesn't-have-to-rewatch-all-the-episodes turned into my first true all-nighter in university.

In the 3 weeks that followed, I saw Tree With Deep Roots, Jewel in the Palace (Dae Jang Geum), and City Hunter (which is still my favorite drama ever). I also dropped a university course and nearly failed a bird course. Two years later, I've graduated and am a full functioning adult — with the exception being when misinformed people try to sacrifice themselves to vampires but what can you do about that, right? I've also seen 155 more dramas since then (yes, I actually have a list). And now my ex-girlfriend and I are those weird friends who dated but are still weirdly close so people don't really know what to do with us. But that's okay, I'm pretty sure we'll forever be K-drama friends.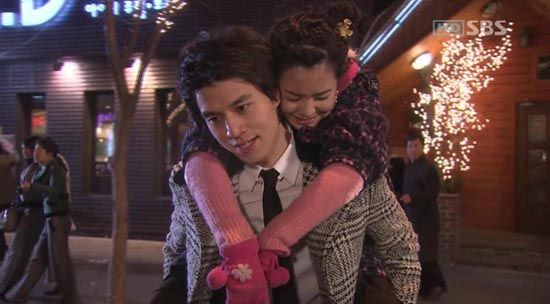 Amazing how for Sandrine, K-dramas were instrumental in learning, of all things, English. Who would've guessed?
Ah my encounter with K-dramas will forever be a history in the making. My family and I moved to the United States in 2008 where I knew not one bit of English. I lived in Europe but nonetheless the only thing I learned to say was "fish and chips."

Anyways, we lived at my aunt's for the first year and she had really crappy TV. All I would watch would be Jerry Springer, Mowry, and Gossip Girl. Which was really hard to understand and also I hated the fact that the captions were oh so late. Nothing made sense and especially the fact that I was watching really nasty shows.

One day my father wanted to go get some DVDs at the local library. And my Asian father loovesss Hong Kong movies so we went to the Asian section. I was getting on my dad's nerves telling him how I wanted to read French comic books and that I could go on my own. He yelled at me to pick something here and to be content with it. And so guess what I picked? It was the full series of My Girl with Lee Dong-wook and Lee Da-hae.

I came home and started watching it and was so amazed at how much freaking English I'm learning instead of stupid CW that I was stuck with. I learned the word "rascal" and "commoner," ironic no? So basically, I learned English through Korean dramas because I was so sick of reading English books that made no sense, TV that I couldn't understand and was too nasty for my liking (mind me I was in middle school).

I started becoming obsessed. Extremely. Everyday after school I would run home and go through the DVD discs like crazy. The tears that I shed after finishing the series was unbelievable. The withdrawals were really bad and painful. I know this is like really bad but I had white friends and since I am Asian, I would tell them my middle name was "Yoo-rin" LOL, Lee Da-hae's character name. Ah so embarrassing. One of her lines was that she never knew when her birthday was but whenever it would snow she considered it to be her birthday. And I lived in fucking California where it does not snow. I kept telling my friends that when it snows it makes me feel like my birthday. (Which really isn't a lie because I was born in October and I lived in France where it does snow but whatever.)

And yes. That is how I started becoming addicted to K-dramas and especially Lee Jun-ki, Lee Dong-wook and the Hong sisters. They will forever be in my heart because thanks to them, I am literate. My addiction of K-dramas lives on and I will forever thank my dad who yelled at me for not wanting to learn English and now I know Korean and English.

GUESS WHOSE MINOR IN UNIVERSITY IS LINGUISTICS??? This girl.

No worries, vkj3, "research" is important. "Research" should always be a part of a student's life. We fully endorse "research."
Long time reader, first time commenting — this is probably a fairly standard story but it's my first time admitting it in full, so here goes! I first came across K-anything 10 months ago after doing a case study on Hallyu and soft power in grad school and got so hooked on SuJu (my gateway drug to K-pop) that I ended up proposing thesis research around Running Man and Infinity Challenge. And started reading many blogs and watch many other variety shows all in the name of research, of course.

Anyhow, there were so many references to popular dramas (Boys Over Flowers/Winter Sonata/You From Another Star/etc.) and I promised myself I would never, ever watch any of them since they were guaranteed to be beyond cheesy and I wasn't one of those K-fans… until Producers. I liked the concept and the four leads from their variety appearances and while I didn't end up loving the show, I did fall in love with Gong Hyo-jin. So naturally I had to watch everything she was ever in, aka I fell deeeep into the K-drama hole. It's Okay, It's Love (still one of my favorites) and Pasta before hopping on the Jo In-sung train (That Winter, the Wind Blows).

I finally caved and watched Boys Over Flowers and Heirs to find out what the fuss was about, though I couldn't get through either of them. And I still can't bring myself to watch Winter Sonata or its ilk. I also can't seem to get into sageuks, I've tried Sungkyunkwan Scandal and a few others but they just don't stick. Oh, and along the way I've picked up enough Korean to use at the local H-mart, hah! I just finished Oh My Ghostess and am all into Jo Jung-seok so now I'm off to watch King 2 Hearts, and then I will finally start on the Answer Me series — all for "research" of course!

Ah, drivebyknitting joins the many ranks of drama fans sucked in by the magical draw of Coffee Prince…
Three years ago, I received a promotion and moved to a new department and an new office building. My coworkers were great and two kept singing the praises of a Roku. Both enjoyed the free channels. One liked the free movies available and the other liked all the anime available.

After a short time, I decided I had to have one. I was going to watch ALL THE ANIME! One of the channels I added was CrunchyRoll which has a mix of anime, movies, and dramas. I was already a fan of Asian cinema, but mostly horror and Park Chan-wook films.

The dramas seemed interesting so I was browsing through and laughing at the titles and ridiculous synopses. I did something while I wasn't paying attention and hit "OK" enough times for something to start playing. I didn't know what I'd hit or what show I was about to watch.

A delivery boy on a moped came on the screen. He was riding around and delivered food to a women's bath house. The women were freaking out and I was laughing. Then he tells them he's a girl! What the hell am I watching?? I paused the show and checked the title — Coffee Prince. I searched for the title and when I read the plot about a rich guy thinking the girl was a guy and hiring "him" to be his fake lover, I had to give it a chance.

Suddenly there's a gorgeous guy walking around in a towel and I decided at that moment, this was the best show ever. The hour passed quickly and right away I started episode 2. In no time, I was hooked on this show. I laughed with the characters and cried with them.

Eun-chan resonated with me as I had always been treated like one of the buys even though I didn't look like one. I felt Han-gyul's struggle and didn't hate him even when he was purposely hurtful. I lived and breathed Coffee Prince while I watched. I would wonder about the next episode or reflect on the events of the last one as I worked.

Soon it was over. I had a whole in my heart and I needed another drama to replace it. I searched for show recommendations and tried different ones. I was a complete addict.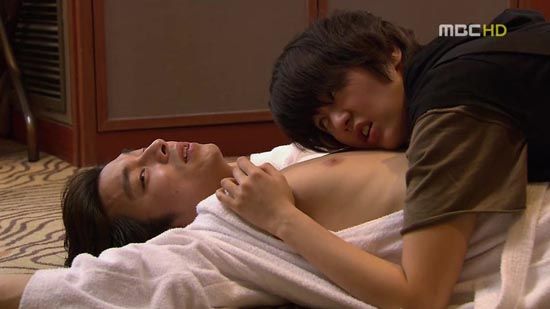 Rebecca is another Coffee Prince convert:
About four or five months ago, I started watching K-dramas after stumbling upon a YouTube video about the genre. I started with Coffee Prince and quickly fell in love with these shows and fell into what some might consider an addition/obsession (thanks, Dad). I marathoned the entire series in one night and ended up not going to bed at all since, by the time I'd finished the series, my husband was getting up for the day. While this might not be a big deal for some, I have never, ever, not even when I was a teenager stayed up all night and not gone to bed (because sleeping is the best). But I rode the K-drama high all day and didn't feel tired at all. I think that's when my husband started to get worried about my watching the shows. He became even more concerned about me when I told him about The Spreadsheet a few weeks later.

I am a project manager at a very well-known and respected university. I use the top-notch skills I've learned on the job and through various educational courses paid for by my employer to effectively project manage my K-drama watching/hobby/addiction. If I find a drama that sounds interesting to watch (let's be honest that's basically each one I find), into the spreadsheet it goes! Complete with ratings, viewing order, links to actor pages, status, and comments. As I watch the dramas, they are moved to different stages of the work plan, and I keep track of the ones I really, really liked. I do my best to have useful, grown-up type comments, even if the main reason I loved a show was because the actor made me swoon.

Some days I'll look at my spreadsheet and wonder if I'm crazy. Then I go to Dramabeans (as I do most days), find out there are four new amazing shows in the works, enter them into my spreadsheet, and realize that I'm not crazy… I'm a genius. How else would I stay on top of things! If project management has taught me anything, it's that the only way to be successful with your work (aka watching all the dramas) is to have a plan.

Also to be successful, you have to do some heavy lifting and research on your subject matter to ensure that you have the right resources to complete your project. Sometimes this requires hours of internet searching about actors (daily… possibly when I'm technically working) and fan-made video watching to make sure that Yoo Ah-in really does need to be on the "Favorite Actor" spreadsheet. FYI: duh, of course he does — but I might need to watch that one fan-made video of him and Song Joong-ki from Sungkyunkwan Scandal again to be sure.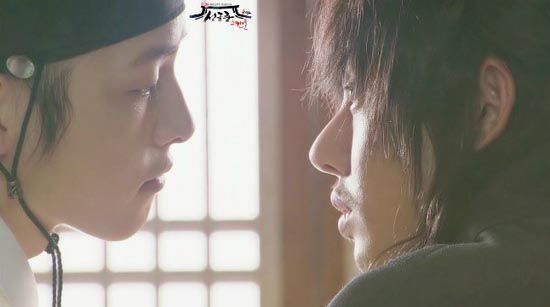 And chanelboy has perhaps one of our most dramatic drama stories! It's like something out of a drama itself.
I planned to write mine since 1st announcement, but was busy watching Hwajung and Kill Me, Heal Me, so. yeah. Haha.

Way back wednesday, I always fan of Taiwan/Japan/a bit Korean dramas. But never crazy. I watched one show and liked it around 3-6 months. In a year I only watched 2-3 dramas at max.

It was fated in 2011. My life was only spinning in fashion and art, but K-dramas ruined them all lol. I majored in art design. During that time my fashion show and art showcase was coming, and I was so stressed to deal with it, I threw myself home at watch Mary Stayed Out All Night. It was a bliss. I finished my project neatly, but it started from there.

After joining designing team in the working field, I slept at max 24 hours in A WEEK juggling myself to work and dramas. City Hunter, Sungkyunkwan Scandal, and dramas I can't recall made me a zombie. I can be missing in a week, don't feel like picking up my boyfriend's call just because he will ask to meet up and cut my time for dramas (since I don't have much time due my fashion project all time).

I recall last year when back in my hometown in December, there was this TV sales man who gave me a dramas-downloader-whisperer-man's address. He said this guy got ton-load of K-dramas. I was desperado, decided to give a try. My boyfriend tagged along since the man's place is in the hood area.

The drama-whisperer was true, he copied a lot dramas in my hard disk. But when we want to pay, he threaten us with pocket knife, asked for money. Turns out the whisperer is just a setup con. My boyfriend and I didn't bring wallet that's for sure (we only brought enough notes to pay), but he won't let us go empty handed.
In this scariest moment, I look down and see I wear my H*rmes's H-sandals. I can't comprehend whether this guy think this is a joke or mock, I said outloud "TAKE MY H*RMES SANDALS" it's worth more since this shade is limited! I can feel my heart racing so fast. In that moment of shock between the 3 of us, me and my boyfriend ran for our life out from that place try to reach our car, leaving my poor comfy fancy expensive sandals there, staring at the bitch con whisperer who still can't understand what's just happened.

Until today, neither my boyfriend or I can't believe what I've sacrificed for dramas. (We reported to police but somehow he left and nothing can bring back my sandals.)

If we go for DVD hunting, he will jokingly put the DVD in my designer bags without the plastic bag, hence he said: You won't mind making your bag shapeless for dramas right? You even throw your sandals for them!

But the most blissful thing I still can be thankful about the drama-whisperer is, he did copy lots dramas and I managed to save my hard disk that day. Those dramas are still in my hard disk, so much memory. lol. On them is Gentlemen's Dignity and Healer Ep 1.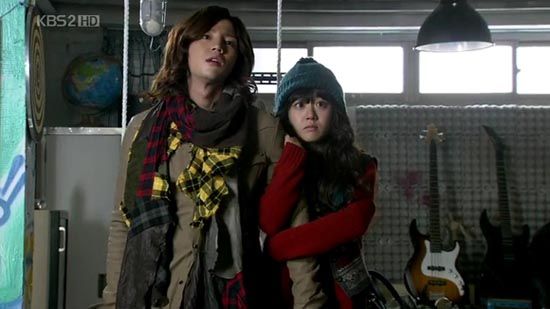 Thanks to everyone who sent in stories! To submit, email us your stories, and we'll keep sharing them as long as you guys keep sending them in.

RELATED POSTS
Tags: Spill the Beans