Spill the Beans: Refresh mania and funeral guilt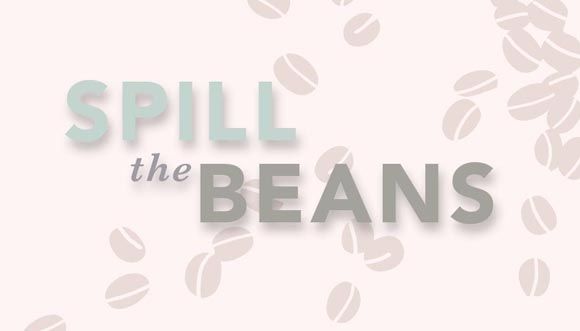 We've got a lot of hilarious addiction stories in this batch — hope you guys will laugh as much as we did! Keep sending them in, since we're pretty sure there's no limit to the depths of a full-blown drama addiction. Just listen to what these folks have to say!

Charmaine scores points for forcing work to fit itself around dramas, which is an impressive feat.
Here's my Korean drama backstory: I was channel surfing on my rabbit-antenna TV and finally stopped on the local Asian channel. The outfit one girl was wearing (very girly girl) caught my attention and so I had to check it out. This girl was yelling at this plain-looking girl about her boyfriend being the plain girl's ex-boyfriend. I got hooked on this drama mainly because of the plain girl. My Name Is Kim Sam-soon was my first drama and is in the top 3 of my all-time faves. I came upon Coffee Prince (a top 3 fave) and Boys Over Flowers the same way, where a scene caught my interest and I was hooked instantly on the dramas. But I didn't think it was an addiction, yet…

And then You're Beautiful came along. Like others, I googled everything and anything about it — spoilers, pictures, behind-the-scenes. I stalked Dramabeans and several streaming websites, waiting for recaps and videos to come up. I listened to the soundtrack and sang the songs all day. Normally, I would watch the drama in the evening after work, when the video with English subs were available. But I could no longer wait. I HAD to know what happened as soon as it happened. I started watching raw files at work.

I work in a research lab in a university and oversee a few students. Some of their experiments required some specialized methods that only I do, and therefore, their schedules also had to revolve around my drama watching. Raw files were available at 9am, so we didn't start any experiments involving me before 10am. For an hour, I sat on the couch in the lab, watching You're Beautiful, laughing out loud, squeeing even louder, and even tearing up when Jeremy sang his song for Mi-nam on the bus, all while the students were busy getting their experiments ready. Luckily, the addiction started with one drama, two days a week. Luckily, my boss and my colleagues are really nice and understanding. They fully support my addiction. I just took a week off from work, and even now, my boss asked whether I binged on my dramas (duh!).

🙂

We're finding Rain another of the frequently cited drama gateways. (Ah, I think fondly on the days of my Rain crush. Those days are over, but you can't taint the nostalgia of your youth!) Here's apluszee's story:
I don't actually quite remember how and when I started watching K-dramas, but the first dramas I watched were Autumn in My Heart and Hotelier because I remembered buying the DVD box sets because it was on sale. I was in my early teens, must've been about 11 or 12. I then stopped watching as those box sets cost a lot of money (this was waaaayyy back before I had access to the internet). I stopped for quite some time and only started back when I discovered Rain Bi.

I was an avid fan of Rain in those days, and I would save my pocket money to buy his dramas' DVD box set which would take ages to be in the market (the ones with English sub — obv not a Korean speaker). And when I discovered the internet, Youtube was a good site to start and I learnt about K-drama-subbing webs and blogs from fansites (i.e. life saviours!). Then I would spent most of my times in front of the computer! Even subbed dramas would be uploaded a few weeks after they were aired. Man, those old days when I had my patience still intact.

These days, if it's not out the next day, I'd be refreshing the site numerous times and get super annoyed!! I'd be cranky the whole day and even more mad if the video won't load or keeps buffering! Technologies sure has advanced and I don't need any DVD box sets anymore! Buuuut my internet bills sure are not cheap!

You know what the doctor says — a drama (episode) a day keeps the doctor away. lol

faee, I sympathize with you, as one of those old dinosaurs who remembers what drama addiction was like in the pre-streaming days. Thank goodness for technology.
My addiction started in the year 2007, with a simple question: "Do you want to watch a drama?" asked by my best friend. She was going to camp and I had to stay back. It was the holidays, I was bored. So, of course, I said yes.

She lent me her pen drive (which I think had just 500MB) and could contain only two or three episodes. So, I very innocently came home, put in the pen drive and started watching a series called Autumn in My Heart. Yes! Thirteen-year-old me got addicted to the very handsome Won Bin (I was sick with a very serious case of second lead syndrome) and went to my best friend's home every day with the pen drive just to watch another episode. My mother would say, she's away at camp, why are you going there? And I would answer, mamma, I need to see what happens in the drama. I had my sister and a close friend caught up on the drama and they would take me back and forth over a course of a week, to get more episodes. By the time my best friend came from camp, I was completely taken. We had a full-on spazz session (she liked Won Bin more too, yay) and we just wanted to watch more!

But we had no idea how to get any! However we stumbled upon silentregrets and mysoju (anyone remember those sites?) and I continued the obsession with Full House with Rain and I continued with more Rain, with A Love to Kill. Still it was very difficult due to slow Internet and bandwidth restrictions. But again that never stopped me and I would stay until the wee hours of the morning to watch dramas. I'm from Maldives and now we've got places where you can just go and get an episode for 1 rufiya! Good days for drama addicts. And the Internet is cheaper and I catch up on dramas as they air in Korea. As soon as it's available on the Internet I watch it raw! And again I watch it with subtitles, my latest obsession being Yong-pal! ( This drama gives me feeeeels.)

Times have passed and I'm sure I would've watched 100 or so dramas by now. And I've got no regrets! Best thing that has happened in my life.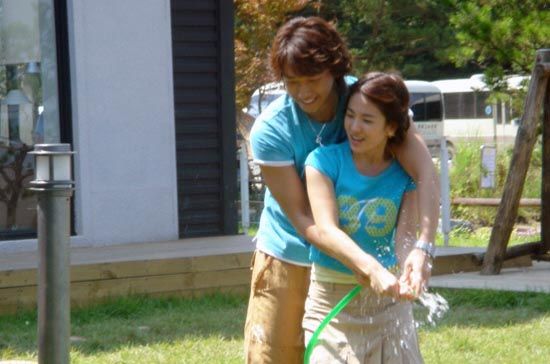 Bebot explains, "It all started with Full House." So many things did.
In my country the first international drama that became a hit was a Spanish drama and then followed by the very famous Taiwanese drama Meteor Garden. After that, Korean drama came. Rain and Song Hye-gyo's drama started to air and for the first few episode it became very very popular. And I got addicted to it. But since it was dubbed in our language and we have to wait for the next episode to air, my husband downloaded all the episodes on the internet. We finished all the episodes in 2 days. The good part here is that it wasn't only me and my husband who watched the whole drama. My grandmother, my mother, and my 5 siblings all crammed in our room and watched it together. We only paused it if someone's going to the toilet, we even ate in the room. 🙂 After Full House, I started to search all the Korean dramas and where I can download them. I now have a lots of Korean drama DVDs and even movies. I became Rain's fan too and been to his concert. I love Korean drama I only watch Korean shows dramas and movies now. I don't even know about Hollywood movies and celebrities but anything about Korean I'm sure I can answer it all. 😀

Certified Korean drama addict here!!!

I think the story Lee Wah, Low relates is a familiar one to addicts everywhere: grades, or K-dramas?
It was 2009. I was enrolled in part-time graduate studies for my MBA. It was not easy to work full time and study part time. I didn't even have a life anymore as all my spare hours were spent on my studies. Even my yorkie was disgusted with me. She would climb on top of whichever book I was reading and plonk herself there to get my attention. My poor baby!

Nothing could distract me — until my best buddy introduced me to her new discovery, Korean dramas!

She started me with DVDs on Boys Over Flowers. That was the beginning of my addiction. I remember that my grades started going downhill after that. How could it not?

I was sleeping at 3-4 am daily. There was one time I had a marketing module exam the next morning but I stayed up till 5am to finish off BOF. I had always gotten high distinctions but that was the first paper that I scraped through with passing marks. To sum it up, my MBA results were not the sterling string of distinctions that everyone who knew me expected.

What can I say? K-dramas versus grades? Of course K-dramas wins hands down!

And thank you Dramabeans for your wonderful recaps. They have been my source of comfort when unable to watch K-dramas. Fighting!

Lee Seung-gi, Jang Geun-seok, Lee Min-ho: Not a bad way to start off a drama addiction, as Shountz found.
I'm Jamaican and my drama addiction started with my uncle. One of my local TV channels was showing Brilliant Legacy. I had cable so I had never seen it before. One day when I was at his house I saw him watching it. I laughed him to scorn, I just didn't get how he could watch "that weird Asian show," but I sat and watched one episode since I didn't have a choice. I was pleasantly surprised, but I wasn't hooked yet.

Later that year I was away working for summer and we didn't have a TV so I watched TV on my laptop. I thought of that weird Asian show and found it on epdrama. I started from the beginning and I was thoroughly hooked after that. The makjang of the dad just leaving his daughter broke and penniless, the eviiiiillllll stepmother, the near misses of finding her younger brother, the second lead who just wouldn't take a hint. It was all so frustrating… but I was hooked I couldn't help it. Next I started looking for other shows and happened upon Love Rain. I dove into that as well. That fountain kiss was my first K-drama squee kiss oooh Jang Geun-seok (I re-watched that scene at least 5 times) and Personal Taste which was my intro to Lee Min-ho. Luckily I had my own office so I was able to watch Personal Taste. And squee on my lunch break.

Well needless to say I've been hooked ever since. Boys Over Flowers and Secret Garden came afterwards after scouring the blogs for more suggestions. My sis is a new convert and I tried to warn her off BOF but that was her gateway drug lol. I'm just happy she's here.

Aw, thanks Trigo! We're just happy to enable assist addicts any way we can. 😉
Not sure if this actually counts but over the years rather than being addicted to dramas (because I don't have time now 🙁 ) I'm more addicted to reading your website for the recaps HAHAHA. I literally read dramas all the time (on the bus, in the train, at home…) and I've missed a lot of bus stops because I was too busy reading xD . It is also through these recaps that I choose which drama I want to watch and it's a fast way of getting my K-drama fix so I'm gonna continue reading!

Karen, we'd never laugh at you (or anyone) for their first drama crack. It's our first time, we don't know any better, and you can prove your good taste later. Never apologize for the thing that spurred your love!
My first drama crack was also my first simulcast and when I learned about Dramabeans. It was…don't laugh at me… Spy Myung-wol.

Now that you've finished laughing at me. In my defense, I knew it was awful, but I also had to know what happened. Your recaps usually came out a little before the video on DF. So on drama days, I'd alternate between F5-ing your home page and F5-ing DF. When the recap came, I'd read it so I know how the last episode was resolved. I usually tried to stop there, but I'd sometimes read all/most of it while F5-ing DF. And then she [Han Ye-seul] left, and I remember thinking, "Is the drama going to end just like that?"

Don't worry — I've since become more discerning and have never rewatched that drama. But to this day, if I see a kidnapped in a warehouse scene — I think of Spy Myung-wol.

Welcome to the club, Grace4u2!
Hi, my name is Grace4u2 and I am a K-Dramaholic.

Once upon a time I had some time. Little did I know that such a Jewel in the Palace existed in K-drama. I couldn't Protect the Boss when after watching it for the very first time I was Goong (Not a Game Show). My nose would be as long as Pinocchio if I was to say I was not addicted. But I have not lost Faith in myself as my rewards of Boys Over Flowers and all the Flower Boys have so been worth it.

My addiction has required me to wear a Mask as I marathon all the Princes (Coffee Prince and Rooftop Prince, to name a few). But as the Moon That Embraces the Sun I find the Heirs on the back of my neck on edge as I watched Oh, My Ghostess the mostess.

In my Discovery of Romance of K-dramas, I realized that I Need Romance not once, not twice but at least three times (or more). Because my current romance is a mixture of Bad Love, Fool's Love and yet ultimately the Greatest Love.

However, I am looking for a Healer of my disease so please don't Lie to Me My Girl /cause I will Shine or Go Crazy and then you will really have to Kill Me or Heal Me.

All in all, I would rather have 49 Days of K-dramas than 100 Days with Mr Arrogant. (Sorry Yeobo)

Okay, to be honest, I was bored one summer while living in Mexico (too hot to venture out during the day) and just happened onto Protect the Boss. That show made me laugh and cry. From there you could say the rest is history as I began to chip away at the roster of titles available to me. At the end of the summer, I realized that I was more familiar with Korean phrases than Spanish ones.

Originally I watched with English subs but now I find I am hooked on some shows to the point that I read live recaps, watch the raw video and then the English sub. In addition to all of that, I read the recaps on Dramabeans to see if there was something I missed. What I have found is that the Dramabeans recaps have insight and additional humor that makes it so much more fun! So there you have it, confessions of a K-Drama Addict!

Please accept me as I am (Happy in my Addiction)!

Okay, I think this story wins for most extreme addiction, but we're not judging you! This reader just called herself (himself?) Bad and Mad!!!!! ? And yet, somehow I'm willing to believe there's someone out there with an even worse story… (Write us!!)
Okay I know this is a non-judgmental zone but this is bit extreme. We all have skipped work, class, and friends to satisfy our addiction. But me, I have skipped a funeral ! ?

I know I know, I am bad!!!

Please listen fully! It was my grandpa who was 90+ years old (it's not an excuse I know) and he was bedridden for quite long, we all were expecting it in a day or two. He passed away and arrangements were being made for a funeral. And I knew I can't go home until next day evening. People would be coming to visit.

It was around 8PM which is the time when episodes that air in Korea becomes available online in my country. Then I suddenly remembered. It was City Hunter! Episode 12 to be aired! When in the last episode, Kim Nana was shot. That is fiction and this is real, I know.

I kept telling myself, snap out of it. Those are characters who don't exist. But I couldn't sit still. Girlfriday's words in the recap kept ringing in my ears of how she can actually die. And it was the first drama I watched without subs. And I was fully immeresed. And this was a time without smartphones. I could not wait 24 hours to find out what went on! It's just too long!

So this is what I did. When some stuff was needed for the funeral, I volunteered to buy and took a detour home. Went to my room (everyone was at funeral), opened my desktop and watched it by skipping just to know she is alive!!! I made a call and said my vehicle has broken down and it's no big deal, I found a mechanic shop nearby and I will be back soon!

And so I completed, relieved that she did not die, and went back to funeral place without buying the stuff they asked for. And had to come up with another story about how I left them at the mechanic shop, and went back to buy it again!!!!!!!!!!!

To this day, I am deeply embarrassed about what I did! I mean it's not like I did not care for my grandpa or I didn't respect any of it. It was not a shock and we all were relieved that he doesn't have to suffer anymore.

I don't have excuses! But that's how extreme crazy a K-drama show has made me! That was my first drama without subs, first drama live watching, first drama in Dramabeans reading comments, a lot of firsts! To the point where the characters are as real as people and to that much extent I cared!

I realized the power of story and the effect it had on me that day! I have never even said this aloud anywhere.

Ahhh, what am I saying! Am a bad person who skipped a funeral to find out whether a fictional character lived or died!!!!!!!

K-DRAMAS WHAT YOU DO TO ME !!!!??.

PS: Don't curse me!
We couldn't curse you — that was a harrowing 24 hours for us, too. We understand the pain!
Thanks to everyone who sent in stories! To submit, email us your stories, and we'll keep sharing them as long as you guys keep sending them in.

RELATED POSTS
Tags: Spill the Beans