Name That Drama: A boxing glove and a gumiho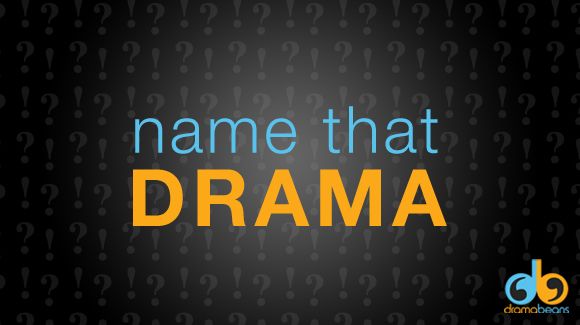 As always, feel free to email us your questions and requests for future Name That Drama installments.

Creepy blood


I think I watched an episode of this drama around 2009 or 2010 on KBS World. It's a historical drama and I remember a few scenes: 1) A girl falls into a well and struggles… and turns into a gumiho. 2) Some people are sitting around a girl again (dunno whether it was the same girl) and someone pricks her leg with a needle until a circle of dots appear. The pricked dots have blackish-red blood coming out and everyone stares in horror. 3) Some men who look like royals sit in a room and are forced to drink bowls of something (blood?) and one of them hesitates but drinks it anyway. That's all I remember! Thanks~

Three daughters


Hi! I was wondering if any of you would know of this drama. I watched it in my country nearly a decade ago. If I remember correctly, there was a mum who was on the plump side. She has 3 daughters. The eldest daughter works in some food factory, I think the male lead works there too. The youngest daughter is basically a bitch but the mum favors her way too much. I remember this super cliched scene where the male lead was confessing to the eldest daughter next to a bus stop and it was raining. She tries to run away but along comes a car and the male lead pulls her towards him. I know that scene well as the eldest daughter was shaking her head like crazy. Please help, thanks!

First love on the rocks


For some reason, I can only recall one particular image from this drama: Two teenagers are walking across a lake or pond, gingerly taking steps on the rocks. The boy is leading the girl across, holding her hand while wearing this red boxing glove… I think they're also in their school uniforms. I'm pretty sure that this is just the first-love portion of the drama and that there are older leads that come into play later. I think the drama came out within the last five years.

Romeo and Juliet


I remember the opening scene is in snow and a boy is piggybacking a little girl. Skip to the present day (I think in '90s), the boys is great at fighting and has a big scar on forehead that he covers with bandage. He transfers to a prestigious school when he meets a smart, long straight-haired girl. It's about their love story and I think it involves a kidnapping scene near the end. The girl loves the boy so much even when the boy doesn't respond but she is a really nice girl too. I can't find the title, it's kinda like Romeo-Juliet love story and the title has one of the lead's name I think. I hope you can help me.

Parody fodder


I'm always looking for K-Drama tropes to mock in my drawings. I want to parody that situation where a plain-ish, not that bright, but hard working girl is chased by not one, but multiple hot guys. I remember watching a rom-com where a plain, not bright, hard-working girl had a job as a part timer in a big firm. Her boss was chasing after her. (And so was another guy, I think. ) She eventually was hired on permanently and everyone couldn't believe this, because she was thought of as so hopeless.

Deaf heroine


Years ago, I watched a drama about the a deaf girl who can't also pronounce well because she can't hear words. The actor may be the director of the company whose father is a runaway from his family. My most remembered scene is the last scene of this drama in that this deaf actress told the actor "I love you" from her lips. She says these words with difficulty. Wow, so wonderful! The power of love!
Thanks for playing, everyone — till next time!

RELATED POSTS
Tags: Name That Drama