New Noh Hee-kyung drama Dear My Friends lines up cast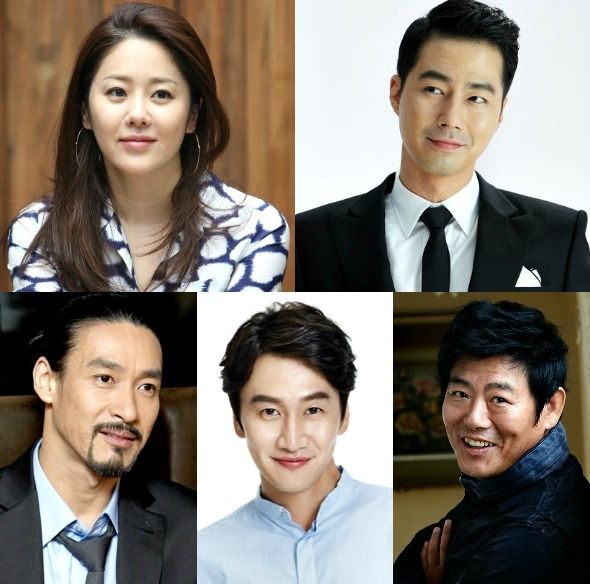 Go Hyun-jung, Jo In-sung, Shin Sung-woo, Lee Kwang-soo, Sung Dong-il
We've finally got a title and a cast for the latest drama from writer Noh Hee-kyung (It's Okay, It's Love, That Winter, the Wind Blows) headed to cable network tvN this coming spring. The drama about the elderly and their "twilight youth" is called Dear My Friends, and leading actress Go Hyun-jung has signed on to headline, along with a hefty cast of veteran actors.
As previously teased, Jo In-sung and Lee Kwang-soo have signed on as well, and joining them is fellow It's Okay, It's Love alum Sung Dong-il to round out the old share-house trio. The press release calls their roles "special casting," which I think amounts to something like an extended guest appearance, though it's not specified how long they'll be sticking around. And actor Shin Sung-woo (My Happy Home) is also confirmed.
The other big headliner that everyone is anticipating is Yoon Yeo-jung (Wonderful Season), who's currently being courted and reportedly working out contract negotiations. It's always great to have Yoon Yeo-jung and Go Hyun-jung acting together — they've worked together in a number of projects (Actresses, Queen's Classroom, What's Up Fox) and have a fantastic rapport that can only be described as fabulousness squared.
The veteran cast is already star-studded, to say the least: Na Mun-hee (Feel-Good Day), Kim Hye-ja (Unkind Women), Go Du-shim (Strange Daughter-in-Law), Kim Young-ok (Please Mom), Joo Hyun (Heart to Heart), and Park Won-sook (My Daughter Geum Sa-wol) have signed on to costar. It's practically all of dramaland's mothers packed into one drama. Who will out-mother them all?
There's still not a lot of detail about the plot, just that it'll be a realistic, cheerful story about "twilight youths" and the young people who befriend them. I say we get some of the flower halbaes to join the cast and make it a party.
Dear My Friends is scheduled to air on Fridays and Saturdays beginning May 2016.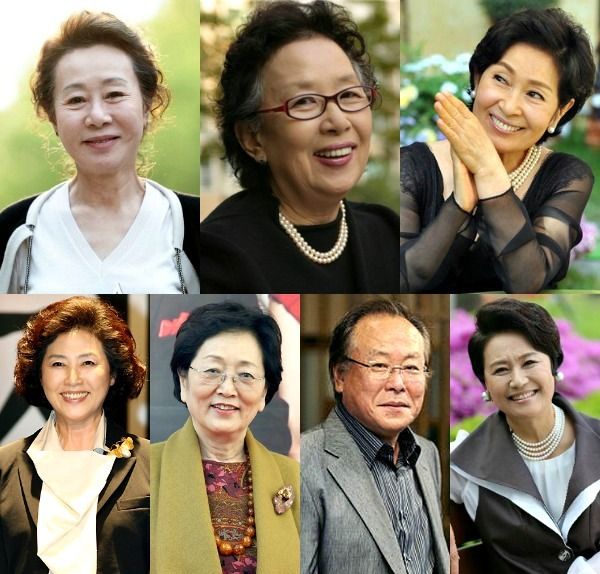 Yoon Yeo-jung, Na Mun-hee, Kim Hye-ja,
Go Du-shim, Kim Young-ok, Joo Hyun, Park Won-sook
Via DongA, Xports News
RELATED POSTS
Tags: Dear My Friends, Go Du-shim, Go Hyun-jung, Jo In-sung, Kim Hye-ja, Lee Kwang-soo, Na Mun-hee, Sung Dong-il, Yoon Yeo-jung