Odds and Ends: Year-end drama sickness
javabeans: Oh my god tomorrow is December.
girlfriday: Nooooooooo. It can't be! I'm not ready for December. There are too many things to do before the end of the year, and I haven't done any of them.
javabeans: Or finished watching all of them. Every year I make a list of all the dramas I mean to watch and try to keep apace throughout the year so I don't wind up in November with a bunch of half-finished shows. But every November I always feel like I failed as a drama fan because of all the shows I meant to watch and didn't get around to.
girlfriday: You're crazy.
javabeans: YOU HAVE A LIST TOO. Don't deny it!
girlfriday: I only have one because YOU have one!
javabeans: Well it's your fault for making this a competition.
girlfriday: I would never make it a competition, because I know that you watch more shows than anyone I know. It would be a useless game that I would lose every year.
javabeans: But don't you feel like you have to watch everything in order to have an opinion on anything? (Which is not true and not necessary. Just inevitable.)
girlfriday: God no. I have lots of opinions and I haven't the time to watch everything.
javabeans: But if I DID watch everything, I'd have so many more things to have opinions about!
girlfriday: Yes, because you suffer from such a severe lack of opinions.
javabeans: I'm just saying that the year-end reviews fed the beast and made me crazy. I think they made us all crazy, and blind with eyestrain, and probably hunchbacked. That's why, in an effort to make this December less of a stressball of constant reviewing, we're changing up the Year End Review series this time.
girlfriday: We'll be doing shorter reviews, but MORE reviews, and we're generally forcing ourselves to be choosier about what we write about.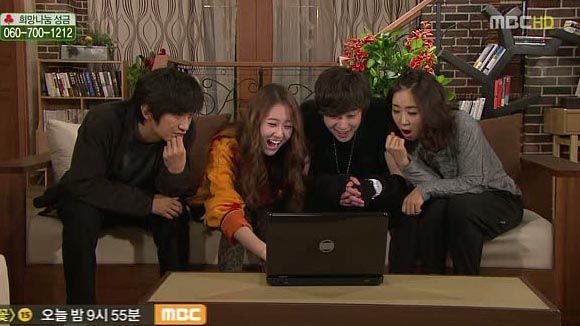 javabeans: I'll for sure miss some aspects of our old review style, and we're keeping some of the key posts like Polls and Editors' Picks, but I also think our plans for this year are a lot of fun too. (Side note: We're aware that past years' polls are no longer accessible. We're super bummed about them, but the poll provider basically ceased operating and all the old ones are now gone.)
girlfriday: For one, we'll be getting more input from all our other recappers, which will offer lots of varying opinions and cover a broader range of shows.
javabeans: I think it'll make us look at the year in a more focused way — rather than writing ten thousand words about all the things we felt about all of the things we saw, we'll be narrowing the focus and being a little more critical about our choices.
girlfriday: Hopefully, it leads to less blindness. No blindness for anyone is a goal this year.
javabeans: Although now we'll have to contend with a new pain of deciding what to write about and what to let someone else write about. It's like Sophie's Choice: If I choose this drama, will I have to abandon that drama? (Not to be too dramatic or anything.) What if someone else writes about it less effusively than I would? But if I'm the only one who saw that drama, don't I have a responsibility to write about it so it won't be neglected like some poor Dickensian Christmas urchin?
girlfriday: Yes, it's actually causing a lot of angst among the DB staff right now. There's a lot of begging and pleading and bargaining going on, because nobody wants to abandon their 76th favorite drama of the year. BUT YOU HAVE TO. Them's the rules.
javabeans: I do think the results will be fun though (after all the initial emotional angsting). We hope you guys will like the changes, although we know change is hard! Still, we thought it was worth adjusting the format and reducing redundancy.
girlfriday: I think we just needed the change of pace because we've been doing it the exact same way for a very long time, and I think a creative jolt was necessary, for sanity and such.
javabeans: Yes. I vote for sanity!
girlfriday: Says the person who CREATED the problem for one and all.
javabeans: Hey, I made it my problem. You didn't have to make it your problem too.
girlfriday: It's not my fault. Drama craziness is a contagion. That's my story and I'm sticking to it.
javabeans: Never cure me!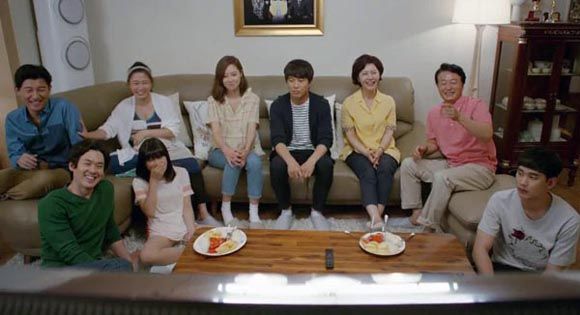 RELATED POSTS
Tags: conversation post, Odds and Ends