Drama tasting notes [Year in Review, Part 9]
Like everyone else, it was a struggle narrowing down my selection to just five dramas. I thought it would be easy, since 2015 left me mostly disappointed when it came to dramas, so there were only a handful of dramas I really cared about to begin with. But I also had to go through the existential crisis of deciding which drama to keep and which one would be cut.
I agonized over letting go of Ex-Girlfriend Club, since it felt like I was betraying my self-declared label of Byun Yo-han's Number One Fangirl (plus, it had the notable distinction of being the only rom-com I saw through to completion this year). I also had to say a painful "so long" to Seonam Girls' High School Investigation Unit, which nearly made the list as one of my favorite dramas of year — not only because it pleased my inner Nancy Drew, but because it also dealt with some subjects that most mainstream dramas refuse to touch.
Instead, I decided that I wanted to address a couple of dramas that I began here but never fully recapped. I may have started out those shows with bright-eyed anticipation, but by the end of the show, my thoughts were decidedly different and I felt they deserved to have some "final" comments. The other three are the dramas that captured my heart, mind, soul, and full attention (no easy feat!), and are the ones that vie for "favorite" of 2015.
I went with a culinary theme because two of the dramas are predominately based around food, and also food is an important thread and/or occasional plot-point in the rest. Or maybe I was just hungry. Lesson learned: do not attempt to review dramas without snacks on hand.
Special #1: MASKED PROSECUTOR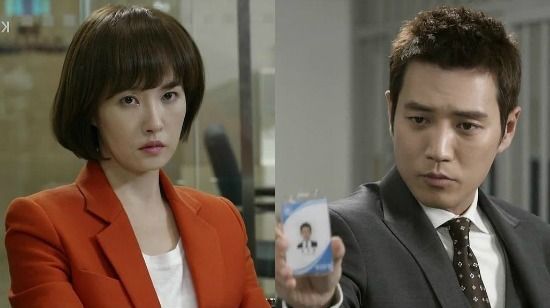 Tasting notes: Burnt popcorn. A lingering acrid aroma, coupled with the annoying kernel husk still stuck between one's teeth.
Of all the dramas this year that I most anticipated, Masked Prosecutor topped the list. It had everything I could possibly want: my favorite actress, finally returning to the small screen and reuniting with one of my favorite actors; a concept that sounded delightfully ridiculous in a "Lois & Clark" kind of way; a lead actor who I know could totally handle the delicate balance of serious action and goof-ball masked crime-fighter; and a script from the same writer who brought us Big Man, an action-thriller from 2014 that I thoroughly enjoyed.
But for a show that seemed to tick off all the boxes that would guarantee an instant hit, it failed miserably. Or maybe I was just the miserable one, suffering through it until the end as I clung to the wisps of my idealistic hope that somehow the show would start to turn itself around and not only become interesting again, but also make sense of itself. In the end, all I walked away from the show with was the irate sense that I was owed those sixteen hours of my life back — plus the desperate hope that Kim Sun-ah wouldn't wait another three years to decide on her next drama. In fact, I don't really remember much about the show after all these months beyond my deep frustration and rage at how needlessly convoluted-yet-boring the plot became, and how all the characters were one-note representations of what they could have been in the hands of skilled writer and director. (And I refuse to go back and refresh my memory — as much as I'd like to make this review as detailed as possible, it's not worth risking my sanity.)
There was the potential for the drama to come around and become something better than it was. I really liked that it tackled sensitive social justice issues, and I did enjoy watching Joo Sang-wook juggle playing the goofy, "clueless" prosecutor versus his kick-ass masked hero. But it wasn't enough to cut through the melodramatic underpinnings of unnecessary birth secrets and over-the-top evil villains and a dead-end script to nowhere.
I don't know how a drama about a masked vigilante ended up so boring, but it did, and I have only the production team to blame because I know the actors did their best to wring out any sort of meaning from the script. In fact, if it weren't for how much I love Kim Sun-ah, Joo Sang-wook, and Eom Ki-joon, I would have stopped watching when I stopped recapping. I should have listened to my usual drama advice — don't keep watching a disaster of a show just because you love a specific actor. It will only end in bitterness and rage as you swear at the drama gods for wasting Kim Sun-ah's dramaland comeback.
Special #2: MY BEAUTIFUL BRIDE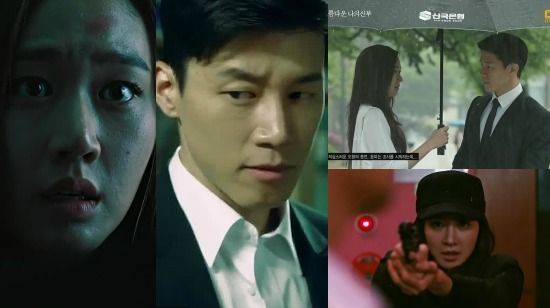 Tasting notes: A heaping plate of nachos with extra jalapeño. Multi-layered, with a kick.
Of all the action-thriller dramas I watched this year, this one was my favorite. The plot seems simple — an unassuming banker's bride-to-be mysteriously goes missing and the police assume he killed her. But it's how he fights to find her and get her back that's so compelling, especially once we discover that she might not be who she seems. Coming from the writer of Heartless City, it should be no surprise that this drama had more than a few twists and turns.
One of my favorite things about the show was that everyone on the show was intelligent — the gangsters, the detectives, the "banker," the "bride." This was no bumbling affair that was only created to give us high-octane action that made no sense in context. There was purpose behind each scene, be it brutal menace or tender emotion, and whether it was a bloody fight or our lead character breaking down in hopeless tears, the cinematography beautifully captured each moment and gave it that emotional depth that can be so often lacking in other action shows. *cough*Masked Prosecutor*cough*
I can't just gush about the script, characters and cinematography, though — the actors were excellent, too. Lee Shi-young portrayed the detective who had to decide whether or not the supposedly unassuming banker could be trusted as she tried to ferret out the true Big Bad, and Kim Mu-yeol was brilliant as the man desperate to get his fiancée back, no matter what it took (and not without a few secrets of his own). The supporting cast was full of familiar faces that gave life to the gangsters and other denizens of the country's seedy underbelly (and the good guys, too, however few there may have been — considering that "good" was just a point on the spectrum between "ruthless killer" and "ruthless killer with purpose"). Also, one of my personal drama rules is that if it has Lee El, then it automatically gets an extra rating star. This show didn't need her to boost it to a 10, but it definitely confirms that the "Lee El effect" is still strong.
I'm hesitant to delve too much into the details about this show because part of the watching experience is never knowing what will happen next. But if you liked Heartless City or just like action-thrillers in general, then My Beautiful Bride is definitely worth your time.
Special #3: LET'S EAT 2
Tasting notes: Cold leftovers. Still edible, but nothing like the original.
Let's get this out of the way first: I loved the original series. As in, love-loved it. It was one of my ultimate favorite dramas of last year, so I was excited when they announced another season, but extremely wary when it was revealed that, except for Yoon Doo-joon, it wouldn't be keeping the original cast. I wasn't sure how the show would capture the magic of the original series without the heroine, who was the heart of the show for me, but I was willing to give it a shot.
Even taking aside my extreme prejudice for the original series, there was still a lot to enjoy about the second season. I really loved that the hero met his match in Seo Hyun-jin, since here was a girl who refused to listen to his rants about how to properly eat a dish by schooling him on her way to properly eat a dish, and then deciding to just ignore him altogether so she could enjoy her meal. She was delightful in that she wasn't wooed by his salesman charm. She knew he was trouble and refused to be sucked in, not when she was getting her life on track — and besides, there was that cute guy at work who deserved her attention, who happened to be a fun foil to the foodie leads, as someone who didn't understand the joy in eating.
But considering that the show never gave us a clear explanation as to why he broke up with his Season 1 heroine, it was a bitter pill to swallow when he fell in love with another heroine, and voilà, happy ending.
One of the other disappointments (and a shocking one that that) was the food. I was primed to clean out my fridge each week, just knowing the way this show could make me hungry, and yet so many of the foodie scenes were missing that joie de vivre that made the meals such a key and delicious part of the show. Perhaps it was partially due to the character's guilt about eating, and her desperate attempt to not gain weight, so the binge felt like it had terrible consequences instead of being unfettered enjoyment. Whatever the reason, I rarely watched an episode that ultimately made me feel hungry, and considering that showcasing deliciousness is the primary point of the show, it's just another reason why this show felt unsatisfying.
Still, the hero's ceaseless charms meant that we got another haphazard family created from the lonely people surrounding him. I just wish the romance hadn't been forced to become a main plot, and we could have instead enjoyed the cast as they platonically helped each other through the good times and the bad times — and, of course, ate yummy food.
Special #4: MIDNIGHT DINER
Tasting notes: Homemade chicken and dumpling stew. Satisfying on a cold winter's night.
Korean adaptations are often a cause of worry and despair, especially if you love the source material and know that the glossy and gussied-up version can't possibly compare. But here is an adaptation of Japanese drama Shinya Shokodu (which in turn was adapted from a manga) that not only manages to keep to the heart and soul of the original, but also adds its own enhancing-yet-complementary "flavor."
The plot of the show was simple: There's a small diner in the heart of Seoul that is only open from midnight to 7am, and there is no menu. The owner of the diner (who is only known as "Master") will make anything you order. This led the way for people requesting favorite dishes from their childhood or regional dishes that were hard to find outside of the city.
There's so much more to this show than just food, though — it was also all about the clientele. There were struggling musicians, bar owners, office workers, magicians, students who pulled all-nighters to study between jobs, exotic film directors, gangsters, detectives, couples in love, couples who would eventually fall in love, and couples who would discover they were no longer in love. The type of people who'd go to a diner in the middle of the night are, perhaps, not the average person you might encounter on the street, but their stories were universal. There was joy, sadness, discovery, loss, friendship, family, and love.
My summer of 2015 was one filled with action-thrillers (some good, some bad) and so it was pleasant to enjoy the slower pace of this show each week. It was like a breath of fresh air, delving into a human interest story for a half-hour at a time, curious to see what the Master would concoct next. The Master himself was an enigmatic hero as he quietly made the requested meals, however simple or complex, and served them to his guests without judgment. Portrayed by the fantastic Kim Seung-woo, the Master was the calm center of the show — everything rested on his shoulders as he played the spectator, psychologist, priest, cupid, and all around connector of people through food and experiences, both past and present.
Where Let's Eat 2 disappointed with the portrayal of food, Midnight Diner made up for it tenfold. In fact, this was the kind of place I'm sure Let's Eat's hero would seek out and take pictures of empty bowls for his blog. It was the kind of cozy place where a foodie would feel at home next to the person who only sought the simple comfort food of his childhood, and for a couple of months this year, it felt like it was my home, too, as I longed to sit on one of the stools, catch up on all the gossip, and devour whatever delicious meal the Master had made uniquely for me.
Special #5: VALID LOVE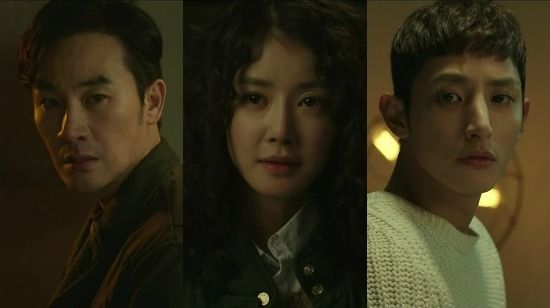 Tasting notes: An expertly prepared cappuccino. Rich bitterness brings an awakening.
This is what I would "officially" consider my favorite drama of 2015, and perhaps why so much of dramaland's offerings felt so lackluster in comparison. There was a depth of emotional richness within this drama that spoke to my soul and I'm not sure I ever fully recovered. I had high expectations for this show, too, since it was by one of my favorite writers, Kim Do-woo, and it was with utter joy that I discovered that not only did she live up to those expectations, but thanks to some of the most beautiful cinematography I've seen all year, she actually exceeded them.
While a one-line summation of the plot could be "a married woman has an affair with a carpenter," the reality is there was so much more to it than that. In fact, the so-called "affair" was really not the main theme of the drama. This was not about a love triangle: This was about a woman (as portrayed by Lee Shi-young), who was the primary person keeping her family together — a family that didn't even want her around, but also didn't know how to survive without her. She humbly accepted all the tasks given her: caretaker of her paralyzed sister-in-law, primary bread-winner, maid, cook, chauffeur, and the general force of good-will and peace throughout her in-laws' home. Even if it was difficult, she maintained a positive attitude — this was the life she had decided she wanted since she was young, and while it might not be as joy-filled and easy as she thought, it was still her choice and her life. Why be bitter about it?
But once she she discovered the unsettling (and gruff) charms of the carpenter played by Lee Soo-hyuk and began to question her life and decisions. She realized that there could be a better life out there for her, one where she was appreciated and loved for who she was, not just tolerated for her services. That's where the affair came in — it was her awakening. She was a woman who'd only ever loved one man, a man who perhaps treated her not as a wife and partner, but as a cog keeping the family going. Now there was another man who tingled her senses and opened her eyes to a new way of being loved. While the affair itself stayed mainly in the emotional side of things, there was still a kiss or two that could hint about "what might be" if she decided to give up the burden of her family-in-law and run away with her carpenter.
But family (with all its burdens), and the choices we make when we decide to stay or go, was what made this drama so compelling. It wasn't just about her — it was about her family, and her husband's family, and the carpenter's family (or lack thereof). If anything, this show was about a woman who discovered how important she was to this family and their struggle to accept that they couldn't just mindlessly rely on her, but they must choose to love her as much as she chose to love them. The most emotional pairing of the show was between the heroine and her paralyzed sister-in-law, and not only was it beautiful watching the cinematographic portrayal of how the sister-in-law expressed her inner thoughts despite being unable to speak, there was something deeply moving about how the one person who couldn't speak was the one who so desperately longed to tell the heroine how much she truly mattered.
In the end, this drama wasn't about a woman considering having an affair. It was about family — the good, the bad, and the ugly. It was about the toils and tribulations we go through to keep family intact despite disasters and heartache. It was about how no one is perfect and everyone is just trying to get through each day as best they can. Relationships are hard — they're weird and messy and often there's no right or wrong answer, just the best answer for that person at that point in time.
~~~~~
As you can see, a lot of the dramas I watched this year didn't get recapped (or fully recapped) here on Dramabeans, and I felt duty-bound to at least make sure they got some of the spotlight. What you about you, fellow Beanies — any favorite dramas this year that you wish received more attention?

RELATED POSTS
Tags: 1 show to rule them all, featured, Let's Eat 2, Masked Prosecutor, Midnight Diner, My Beautiful Bride, Valid Love, year in review, year in review 2015