Lee Seo-jin considers MBC weekend drama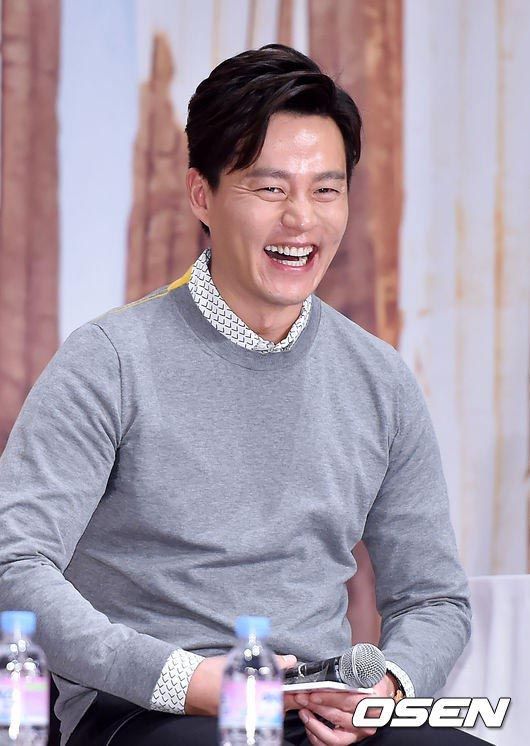 Everybody's favorite grumplestiltskin, Lee Seo-jin, is crossing back to drama waters after dipping his toe into the variety pool (Grandpas Over Flowers) and getting sucked in by the Na PD riptide (Three Meals a Day, as well as all of the follow-up Grandpas seasons): He's now considering a new MBC production titled Hundred-Day Wife, his reps confirm.
The character he's up to play burst onto the music scene as a singer with an original song that became a huge hit, but the initial wave of popularity soon waned and he ended his singing career without regrets. Afterward, he focused on songwriting, and earned his fame in that arena. The character description sounds exactly up Lee's (polished, scrubbed-clean) alley: He's got aristocratically handsome looks, cool confidence, a way with words, and an overseas education. Did you write this show just for him?
Then there's the woman who lost her husband early and struggled to raise her only child, a daughter, on her own. She's diagnosed with a brain tumor, but after meeting our hero, she begins to think of her and her daughter's future again. Lest this all sound like trite terminal-disease melo fare, the description assures us that the drama intends to avoid that kind of contrived plot to depict life's ironies, as told through small daily stories and a young girl's narration.
Sadly (for me), Hundred-Day Wife is a weekend drama; I only say it's sad because I don't often feel drawn into weekenders, although those shows get big audiences and are comfy career moves for actors. Hopefully this drama will be more invigorating than Lee Seo-jin's last weekend series, Wonderful Season, which I mostly watched for him but found too placid to sustain interest.
Hundred-Day Wife will be written by writer Jung Yoo-kyung of Insoon Is Pretty and You're the Best, Lee Soon-shin, and directed by PD Kim Jin-min of Pride and Prejudice and Road No. 1. It will follow the popular weekend series currently airing on MBC, My Daughter Geum Sa-wol, for a February premiere.
Via IS Plus
RELATED POSTS
Tags: Lee Seo-jin, Marriage Contract