Lee Chung-ah joins Vampire Detective amidst air of mystery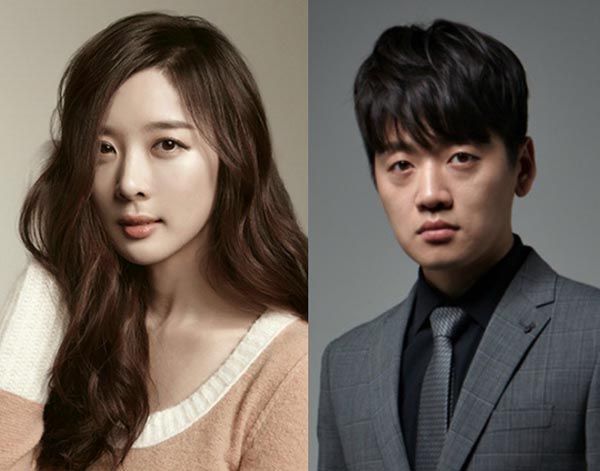 A couple more cast additions have been announced for OCN's Vampire Detective, the drama that previously cast Lee Joon (Heard It Through the Grapevine, Gap-dong) to play the titular hero who turns into a vampire suddenly one day and now works as a private investigator, solving cases for a diverse clientele. OCN thrillers never lack for high production values, slick directing, and dark material, so I'm always happy to see another one in the works—even if it does seem awfully familiar to recent others. (Vampire Detective is produced by PD Lee Seung-hoon, who was also attached as a producer on both seasons of Vampire Prosecutor. I'm hoping that means that we'll get something with all the flash and sizzle of the Vampire Prosecutor franchise, while finding a style that's distinctly its own.)
Both cast additions seem promising: First we have Lee Chung-ah (Riders: Catch Tomorrow), an actress I enjoy when she's doing dramas like the effervescent Flower Boy Ramyun Shop, though I'll skip all the weekend and daily dramas (Wonderful Mama, Pumpkin Flower Soon-jung). She's set to play a mysterious woman who hovers in the hero's orbit, for reasons yet unknown.
Then there's up-and-comer Jo Bok-rae, whose turn in the nostalgia-filled film C'est Si Bon earned him a lot of recent attention; his other movies include Coinlocker Girl, Roaring Currents, and Monster. Drama viewers may also recognize him from his small part in Yong-pal as one of the residents in the hospital who was in a rival position to Joo-won. He'll play the hero's buddy from his police academy days, and three years ago while the two were on an undercover operation together, he disappeared suddenly, which leads to "intriguing events" in the story. (Uh, is he a vampire now? Will we get a vampire bromance, or is that dynamic reserved for our prickly hero and his sunbae Oh Jung-se?)
The drama began shooting in December and will be 100 percent pre-produced, and is set to premiere on March 27 on OCN.
Via Joy News
RELATED POSTS
Tags: Jo Bok-rae, Lee Chung-ah, Lee Joon