Mrs. Cop 2: Kim Hee-ae out, Kim Sung-ryung in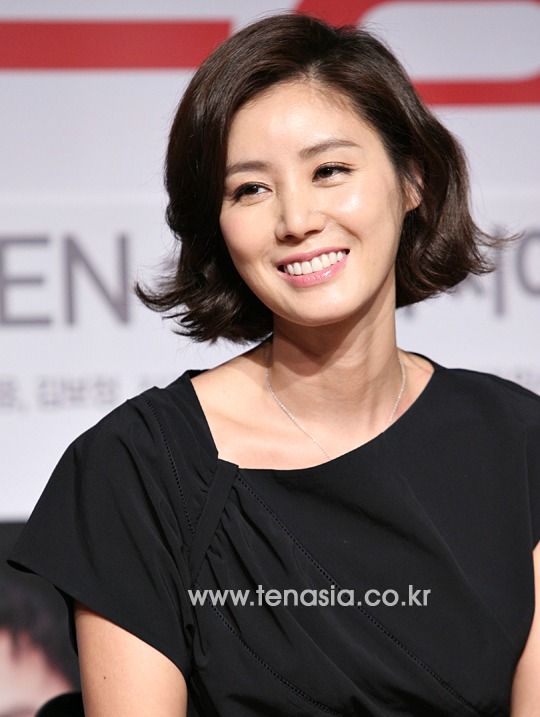 Well this is a shake-up. I'm not actually all that surprised that Kim Hee-ae turned down the second season of SBS crime drama Mrs. Cop — she's an in-demand star and doesn't have a lot to gain from playing the same character twice (especially when the SBS Drama Awards failed to recognize her performance, which in hindsight seems quite dumb of them). But I AM surprised that they're going ahead with Season 2 anyway, with a whole new badass ajumma detective to play the titular Mrs. Cop. The story has been changed and Kim Sung-ryung (Queen's Flower) has been confirmed for what will now be a spinoff series.
It's too bad that Kim Hee-ae couldn't reprise her role if they were going forward with the second season anyway, but Kim Sung-ryung totally fits the bill as a hot-blooded, cool-headed ajumma cop. The 1988 Miss Korea has had a long and varied career in dramaland in everything from sageuk to rom-com to thriller to weekend family shows, and can hold her own as a headliner. I especially like her when she's funny, but she'll be great at hard-hitting action too.
The spinoff season will actually maintain much of the original cast, but bring in Kim Sung-ryung as their new team leader. She'll play Go Yoon-jung, a New York ajumma with FBI training. Kim Hee-ae's character will be on leave for personal reasons (I'm sure they'll write in something heartwarming about her wanting to be a good mom to her daughter), and Kim Sung-ryung's character will be brought in to replace her. I wonder where that leaves the loveline with Kim Min-jong, but I guess we'll find out when they announce who else is staying or going.
The casting change certainly affects everything from story lines to supporting cast, and stops the drama from becoming a true sequel in the way that SBS was originally envisioning. I'm not sure that I want Korean dramas to go that route anyway, since I'm a big fan of the single-season format; if it's successful, then maybe Mrs. Cop will build a crime procedural franchise that can plug in a different cast year to year. Anything to create more strong leading roles for women in television is a good thing in my book.
Mrs. Cop 2 will follow I Have a Lover on Saturdays and Sundays beginning in March.
Via Sports Chosun, DongA
RELATED POSTS
Tags: Kim Hee-ae, Kim Sung-ryung, Mrs. Cop 2, sequels