Interviews with Cheese in the Trap's cast (Part 1)
Given that the Lunar New Year holiday took away our two new episodes of Cheese in the Trap this week (graaaaar!), I suppose it's only fitting that the cast would at least embark on a massive interview circuit and give us pretty hanbok-clad New Year's photos. It doesn't ease the pain of not getting new episodes, but I suppose it's better than nothing, though I still reserve the right to be mad at tvN for pre-empting the show.
When I say massive interview circuit, I really do mean massive; I'd intended to cull my favorite quotes and bits from all the various interviews and compile them into one post, but the material ballooned out of control pretty quickly. So we've got interview bits from some of our main cast in this post, to be followed with more interview bits from our love-to-hate-'em supporting characters in Part 2.
In this post: series lead Park Hae-jin who plays cryptic sunbae Yoo Jung, Seo Kang-joon as hotheaded second lead Baek In-ho, Park Min-ji as bubbly best friend Bora, and Kim Hee-chan as our heroine's younger brother Joon. (Sadly, lead actress Kim Go-eun didn't make the interview rounds, though I'll keep my eyes peeled if/when she does.)
Obviously, the drama wouldn't be the same without Park Hae-jin in the lead; that has to be the duh statement of the year. His casting was met with universal excitement early on, as he pretty much looked identical to the webtoon character and seemed capable of pulling off the role's necessary complexity, like combining romantic lead elements in a simultaneously swoony and unnerving performance. And I think we can agree that the response to what he calls "the most difficult character I've played" has been overwhelmingly positive.
Simply looking like the original character isn't enough to make the role complete, of course, and he was very aware of how much more was required; he expressed dismay that there was such a focus on looks by the media and fandom. That's particularly true in Kim Go-eun's case, because while Park Hae-jin was welcomed readily, she was not, being met with more skepticism.
Park said, "I felt bad about it. She would do such a good job, but it felt regrettable that all the talk was about looking the part. She didn't show it but I thought she must have felt upset inside, but there was nothing to be done but to do an even better job on set."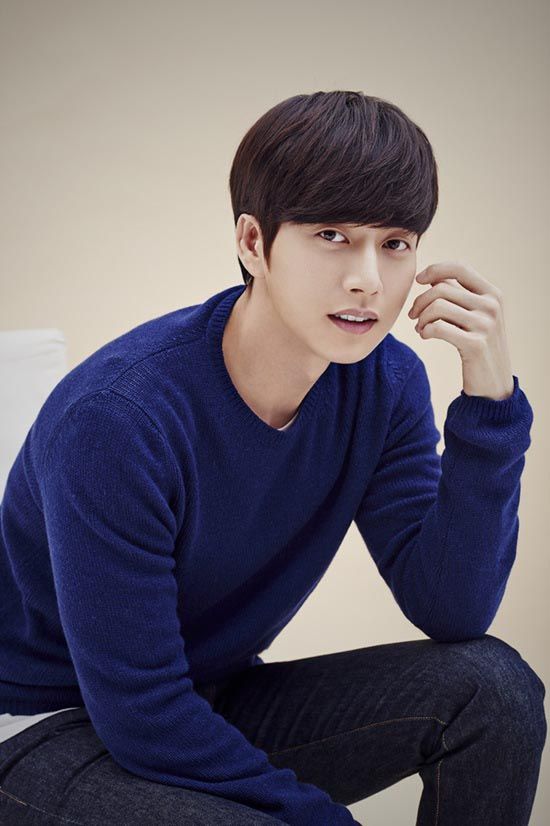 He had nothing but praise for Kim, and said he predicted that the negative reception would soon turn, which it did. He'd briefly worried that she had no drama experience, since the film world works so differently, but now waves it aside as "needless worrying." "Her acting is like a veteran who's filmed multiple dramas. The director said the same thing. She doesn't force things in making her character, she's just Hong Seol. When we're acting together, she's so good at reacting that she's a good actor to work with."
"You'll know from watching the drama, but Kim Go-eun acts in an extremely natural way. It's like she wears clothes that are exactly suited for her, and she came out with a lovable and realistic Hong Seol. If the character of Hong Seol had been acted by someone picked just to match the looks perfectly, we wouldn't have gotten this feeling."
He also said, "To be honest, I was cast first and I was really curious to know who would be cast as Hong Seol. A lot of people posted their fantasy casting choices and there were people where I thought, 'Oh, this person really looks the part,' and others where I thought, 'Uh, this feels different.' I'm not saying this just because it turned out this way, but I truly think the current casting was the best."
Asked what concerned him most when he received the casting offer, Park said, "I'm 10 years older than [Seo] Kang-joon and 11 years older than [Nam] Joo-hyuk. I thought I'd feel a generation gap because of that [laughs] but fortunately, there isn't. …I worried about what to do [with Seo] if he felt discomfort about me being an older sunbae, because the dynamic depends on confrontation. But I was thankful that we were thrown into it [conflict] right from rehearsals. And it doesn't work if he then comes up and says he's sorry. At least while we're working on the drama, it's right that we keep up that relationship like it's real."
Regarding acting with the boys: "We've never talked amongst ourselves about people's reactions or media articles. We're ordinary guys [that way]. We don't talk about every little detail, and we don't even talk about ratings. It's not because we're not friends, but we focus on our characters and talk about that. I have a lot of scenes with In-ho [Seo Kang-joon], and although I don't have a lot with Eun-taek [Nam Joo-hyuk], it turns out we're from the same hometown, Yeongdo in Busan."
As to the question of being a thirtysomething playing a twentysomething college student: "You really can't do anything about [hiding] age. It's a concern that it'll be really obvious to viewers. [Laughs] When the director asked, 'Should we look for child actors for the high school scenes?' I answered, 'We'll do it ourselves,' and I'm regretting that now. [Laughs]"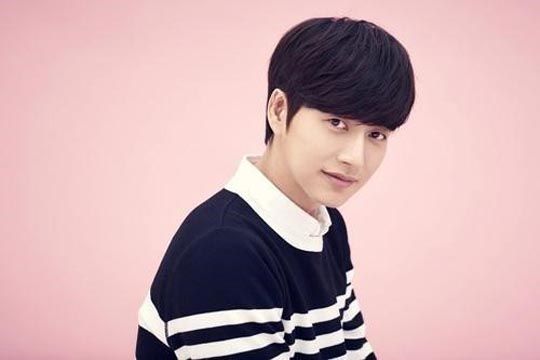 "This isn't a drama that could be produced well just on acting. The power of the original was both medicine and poison. We could make an homage, but we couldn't copy directly. I worried over how we would express things differently from the original."
Perhaps as one example, he explained his take on Jung's personality: "I approached [the character] from a very basic point. I'd thought of Yoo Jung [before] as calculating and cold and those kinds of things. But then I thought of him from entirely the opposite way and saw him as an innocent person. Like the kind of child who would be playing fine, but if he gets hit, he thinks he has to hit back too."
So if somebody wrongs him, he strikes back before even calculating how he should get his payback, in "a kind of reflexive action." Still, "But he really likes Seol, so in front of her he smiles purely."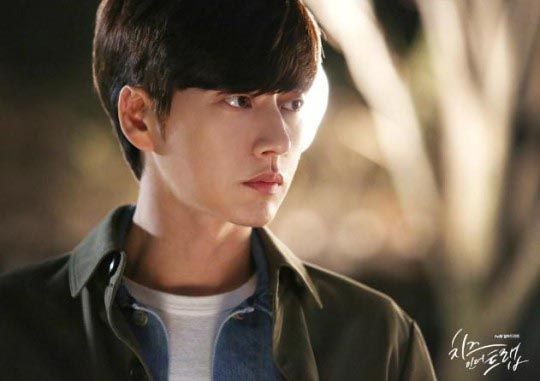 Park Hae-jin explained gaining and losing weight for the sake of his characters: He gained weight for weekend drama My Daughter Seo-yeong, then lost weight to play the refined but sweet best friend in You From Another Star. Then he lost lost more to wear suits and look sharp in Doctor Stranger, and slimmed down to play a sociopath in Bad Guys.
Cheese in the Trap allowed him to work in his appearance and weight while mid-filming, because the half-pre-produced schedule gave the show extra time to work with. So he explained looking particularly sharp and slim in Episodes 3 to 5, after which he started to gain a bit of weight, although it doesn't really become visible until Episode 12.
Fashion-wise: "In Yoo Jung's case, even if he doesn't want to stand out, he stands out. He's wealthy and all his friends praise him, and it felt like it could be tacky if he dressed as though he were the big man on campus. So he wears ordinary clothes, but I try to make it feel different through the materials or sense of color."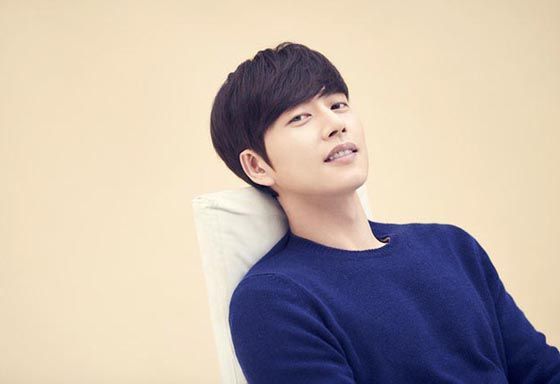 I found this tidbit particularly interesting, as Park Hae-jin explained the difference between broadcast and cable dramas: "If you read the script for an episode of a broadcast drama, there are scenes that have tension and scenes that deflate tension, mixed in together. If every scene is tense, viewers can get fatigued. But cable is the opposite. Every scene has to have suspense. If you give viewers a moment to look at the clock, they can change the channel right away. For me, the standard for an entertaining drama is how many times I looked at the clock while watching it."
He did admit to not understanding Jung's thoughts in some instance, and said, "While acting together, I said to Kim Go-eun, 'If I were a woman, I'd dislike me.' [Laughs] She thought the same as me."
I like to think that makes him reasonable and well-adjusted, that he has trouble understanding Jung's dark, sometimes sideways thinking. I find him a fascinating character who manages to be sympathetic and appealing, but isn't someone I'd want to necessarily deal with in real life.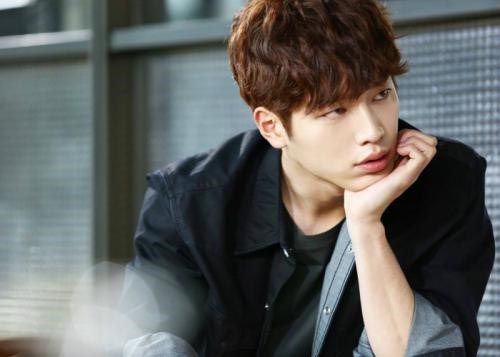 As for his co-star Seo Kang-joon, playing wayward ex-friend and ex-pianist In-ho, it's been a refreshing experience watching him come into his own in this role. I'd wondered whether it was just good directing, or a good character match, or if he'd gotten better as an actor, and I do think it's a mix of all three. But it's nice to see him acknowledge that as well, since I like him better for knowing that he was generally seen as lacking as an actor, and that he'd worked to improve that.
He said, "In the beginning the fans were scary. When the casting articles came out and I saw the reaction, I wasn't confident I could handle it. It was mostly negative reactions like 'Why is he Baek In-ho?' and 'Haven't you seen his acting in Hwajung?' I wasn't confident I could wipe out those reactions. It was a time when I deliberated whether timid and introverted me could portray Baek In-ho. Now, I feel great that viewers are receiving it well."
"I think I've progressed from when I did Hwajung. I don't know that I'm acting well—I watch other sunbaes' dramas and [I see that] I'm not quite good at acting. But I've improved from Hwajung, and I think people are accepting me well." (Note on the translation: He's not saying "I know I suck," but rather being modest and admitting he's not awesome.)
I'm getting the sense most people really prefer the format of shooting a drama well in advance, so it's a good thing for the system that Cheese did this schedule successfully. Seo said, "I really like pre-produced dramas. It's an environment where, when we're filming, I can say, 'I'd like to try one more time.' Because I can ask the director to try again if I don't like what I shot, I think this drama can be a project where I'm not left with a lot of disappointment. Even if I'm lacking, I think this drama will be one without many regrets."
"There is some difficulty in not knowing viewers' reactions in real time, but it was a positive thing that the pre-production gave us time to spare. More than anything, I liked that there wasn't the excuse of being short on time, and I could focus and crack the whip on myself."
Regarding his approach to In-ho: "I didn't read the webtoon. I tried to pull Baek In-ho's personality out of myself rather than the drama. Reading the script, I imagined how I would react in this situation, or how I would be if I got angry."
Furthermore, "Director Lee Yoon-jung told me I had too much will and ambition and to get rid of them. Hearing that made me think a lot. He's a free-spirited character, so I put aside myself and melted into the character on set, which helped a lot."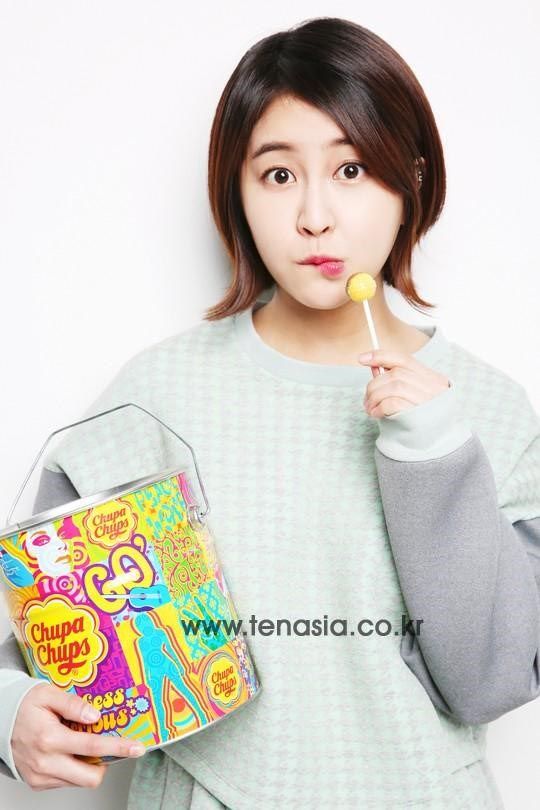 Park Min-ji seems like a relative newcomer, but it's a little surprising to realize her debut came eleven years ago, and that she was the lead in the teenage-pregnancy movie Jenny, Juno when she was 16. It's a movie that drew some buzz for its somewhat provocative subject material, and until Cheese in the Trap came along, was the project for which she was best known.
She did already know Kim Go-eun from shooting the 2015 movie Grandmother Gye-choon together, which helped them establish rapport on the drama, and Park described Joo-hyuk as playful and easy to play friends with. Somewhat surprisingly, the drama is home to a lot of ad-libbing and last-minute improvisation, although that does explain how much of it feels so natural.
Park said, "There's very little that happens as written in the script. It's like the script is only there for the flow [of the plot]. I think a lot gets changed on set. In particularly, [PD Lee] enjoys scenes where Bora and Eun-taek squabble among themselves. There are a lot of scenes where we come up with things on our own. For instance, in Episode 1 there's a scene where Seol is late for class. Originally, Bora was supposed to promise a kiss and forget it. But Eun-taek demanded a kiss from Bora directly, and I switched it to Bora knowingly rejecting it by hitting him. Nam Joo-hyuk was really disappointed with that, saying he'd done his best and Eun-taek was sad not to get his reward. [Laughs]"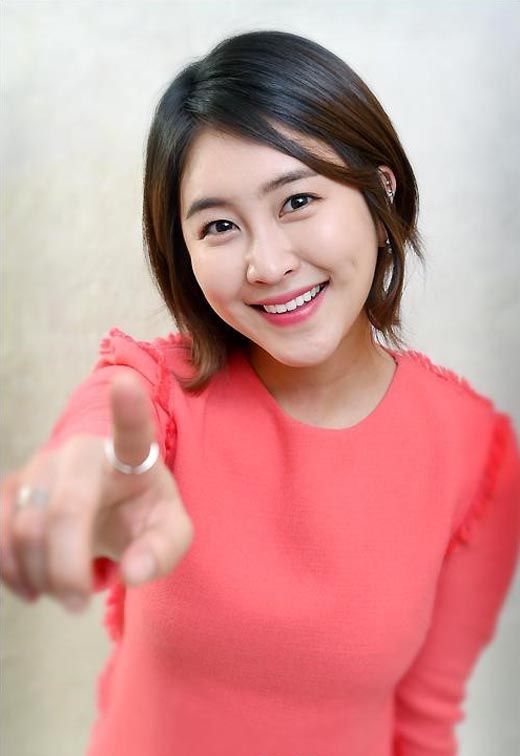 Everyone has had strong words of praise and loyalty for their director, and Park was no different: "She pays attention to each and every actor. Usually, compared to movies, in dramas the director isn't able to direct with as much detail or attention. That's why everyone feels like they're handling individual battles. But PD Lee Yoon-jung gives detailed directions not only to us but also to brief supporting actors. Every scene has its central character, but she doesn't only take care of that character, she pays attention to the others too. For instance, she might say something like, 'In this scene, how about you try an ad-lib with this kind of feeling?' She gives lots of opportunities."
"When I read the webtoon, I was surprised that there are a lot of ways Bora and I are alike. Director Lee Yoon-jung's style is to allow the actor to pour their own selves into their roles and create a color of their own, so I felt comfortable. And I could film with an even better feeling because of that."
"The personality and roots of the character were taken from the webtoon, but there were a lot of things that like the way her speaking or actions that weren't manufactured that were expressed as myself. Doing that, I ended up ad-libbing a lot, and bonding more [with the role]. It feels like I won't be able to meet this kind of character again."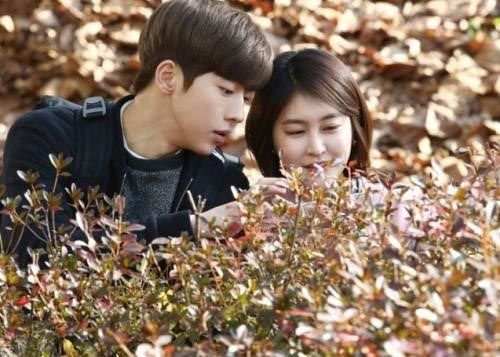 Park also shared the appreciation for the pre-production format, and particularly its ability to allow for freedom and higher quality of the finished product: "I did worry that it would be impossible to monitor the netizen reactions as we filmed and correct things as we went, but thankfully, the reaction was pretty good from the first episode."
As for Eun-taek, "He's the ideal man. He's kind, he's a hoobae but as comfortable as a friend, and he likes me tons." Asked why Bora wouldn't just date him then, Park said, "Bora seems tough on the outside, but she's soft-hearted and has a lot of affection. So she gets afraid and tentative with relationships. I think Bora has to muster her courage and grab Eun-taek."
She explained about and trying not to think of him as a romantic possibilty: "It's the concern that we're plenty happy and cheerful in this state, why would we try to take it further and possibly break up the relationship? [She's] deliberately not looking into those feelings.'"
Told that viewers can find Bora frustrating for pushing Eun-taek away, she replied, "I get frustrated too. [Laughs] On the dating front, Bora and I are different. For me, rather than worrying about what might happen later, I'm faithful to how I feel in the present. Bora doesn't dislike Eun-taek, I think she's just worrying too much about the future of their relationship."
And last (for now) but not least, we have Kim Hee-chan, who was adorably devoted young Lee Sang-yoon in Twenty Again, as well as Gong Hyo-jin's endearing and bratty kid brother in The Producers, and is now Seol's endearing and bratty kid brother Joon in Cheese in the Trap.
He said, "I was so happy that I got to be in Cheese in the Trap. Watching PD Lee Yoon-jung's last project, I thought I'd like to work with her. I was also glad to have gotten to work with actors my age. …It was fun because the actors were all around the same age, and everyone looked after me well, from Joo-hyuk, Kang-joon, Go-eun noona, and Hae-jin sunbae. Everyone did a good job, and I'm happy that I gained a lot of colleagues."
However, he hadn't gone into Cheese intending to go for Joon, and in fact auditioned for other characters: "I had three auditions, but didn't read for Joon's dialogue once. They gave me Oh Young-gon's or Baek In-ho's script so I didn't know I'd get Joon. …I wanted to act in Young-gon's role. He has impact and a lot of interesting elements. And strangely, I became closest with Yoon-ho hyung [who plays Young-gon]."
Does he feel the popularity of the drama in real life? Maybe not yet: "I still ride the bus and there aren't that many people who recognize me."
Via TV Daily, Ten Asia , Herald Corp, Osen, Segye, Ten Asia, My Daily
RELATED POSTS
Tags: Cheese in the Trap, interviews, Kim Hee-chan, Park Hae-jin, Park Min-ji, Seo Kang-joon