Signal: Episode 12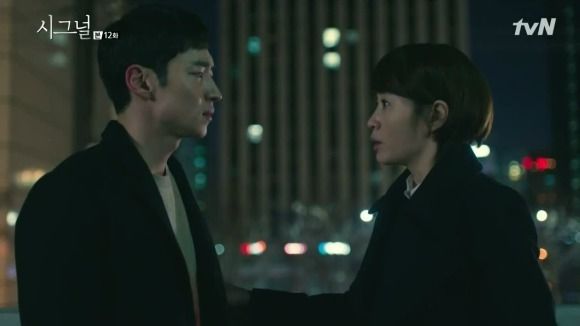 Everything about this show breaks my heart. The beginning of the end has arrived for our detectives as they dig into the one case that started it all—bribery, corruption, secrets, lies, and a dead brother. Starting from the very beginning can often be the most helpful course of action when it comes to solving a mystery, but as Hae-young and Jae-han will soon find out, some threads are more dangerous to tug at than others.
Jae-han's relentless approach may not be enough to grasp the full scope of the hidden conspiracy that lies underneath, and there's so many other distractions at the surface that keeps the corrupted iceberg hidden well enough. Still, that won't stop him from doing anything he can to find out the truth, even if it puts his own neck on the line.
SONG OF THE DAY
Jo Dong-hee – "행복한 사람 (Happy Person)" (Piano Vers.) for the OST [ Download ]
Audio clip: Adobe Flash Player (version 9 or above) is required to play this audio clip. Download the latest version here. You also need to have JavaScript enabled in your browser.
EPISODE 12 RECAP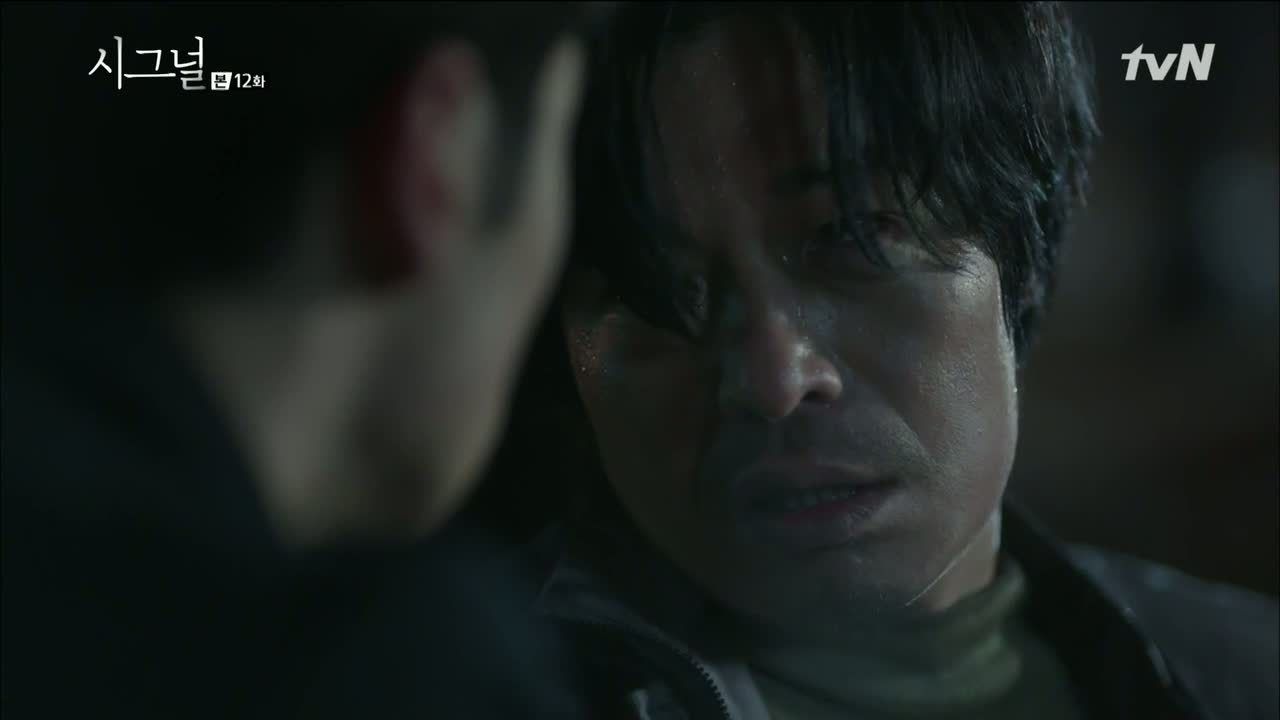 Bloodied and clammy, Section Chief Ahn gasps, "Walkie-talkie… I heard Lee Jae-han's… voice." Back when the radio was in his possession, he had heard Jae-han's voice emit over the frequency, much to his shock.
"It's impossible… there's no way Lee Jae-han would be alive," he breathes. He even went back to double check on "that place," below the stone staircase. He confesses, "I… I killed Lee Jae-han."
Hae-young can hardly believe his ears as Section Chief Ahn expresses his regret in killing Jae-han. If Jae-han happens to still be alive, he asks Hae-young to relay that he had no other choice. "It all started… in Inju," he ekes out before his head falls, lifeless.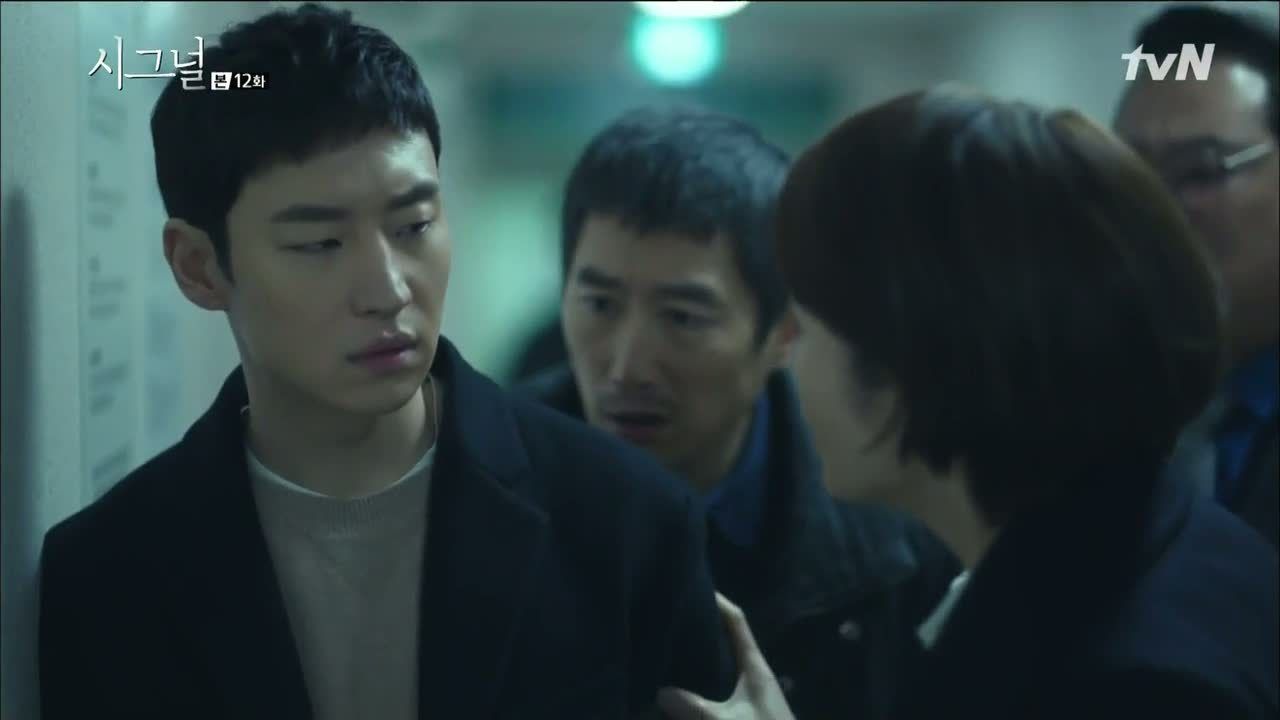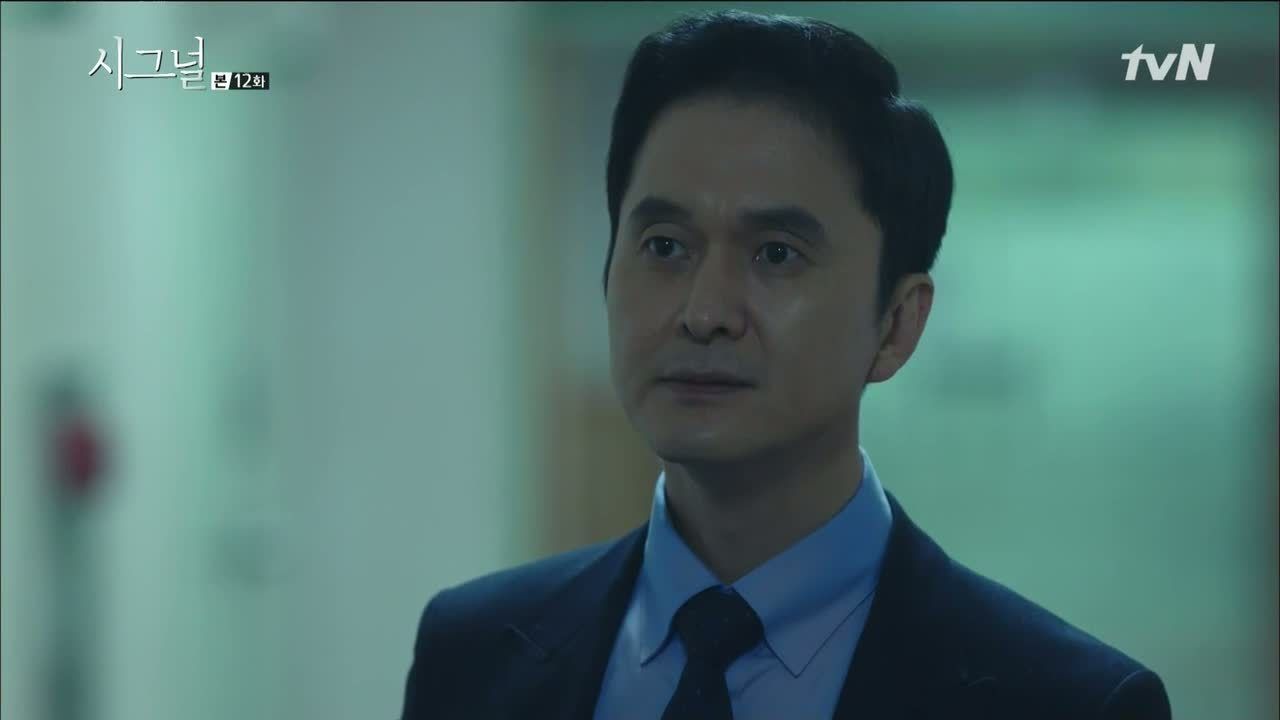 Although Hae-young immediately calls for help, his presence and bloodied state make him a person of interest. The cold case squad comes to his defense when a fellow cop jumps to the conclusion that Hae-young was the section chief's attacker, but then Director Kim's entrance breaks up the argument.
And when Director Kim asks after Section Chief Ahn, Hae-young bears the unfortunate burden in sharing that Section Chief Ahn is dead.
Hae-young is questioned at the precinct, where he truthfully tells the team that Section Chief called him to Inju to share information on the 1999 gang rape case—specifically that the case was tinkered with. By the time he arrived, however, Section Chief Ahn had already been attacked.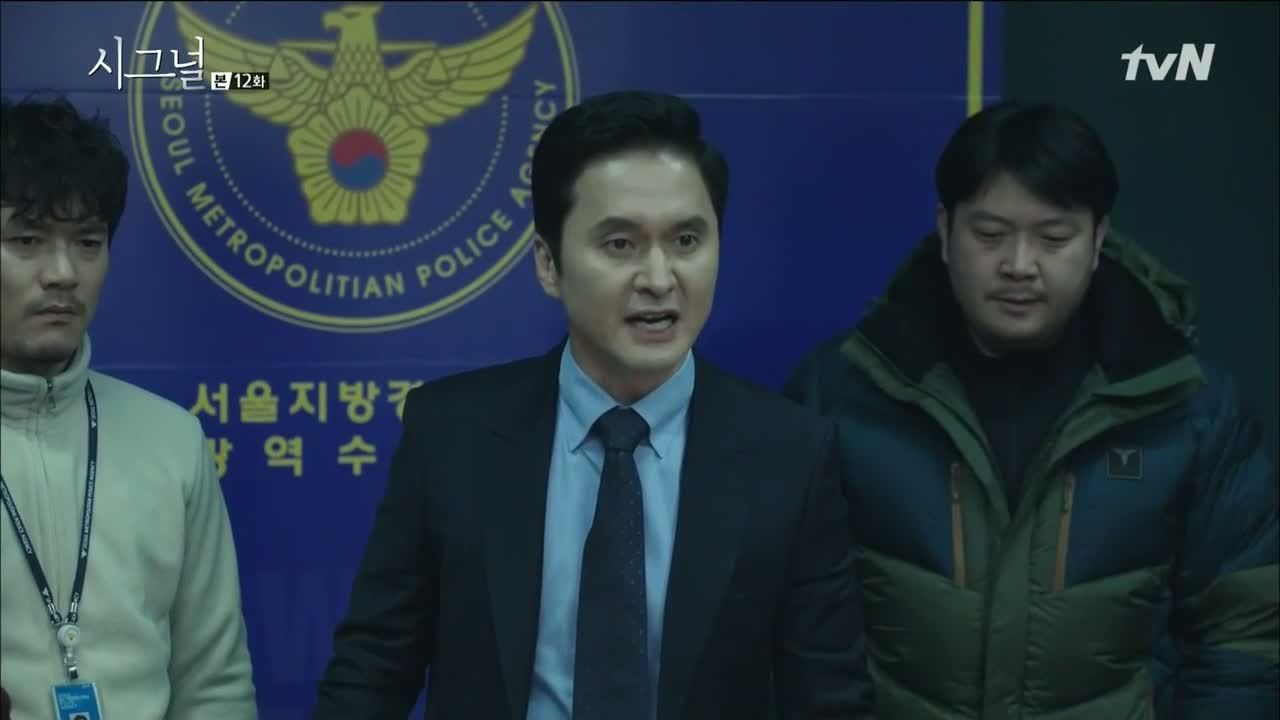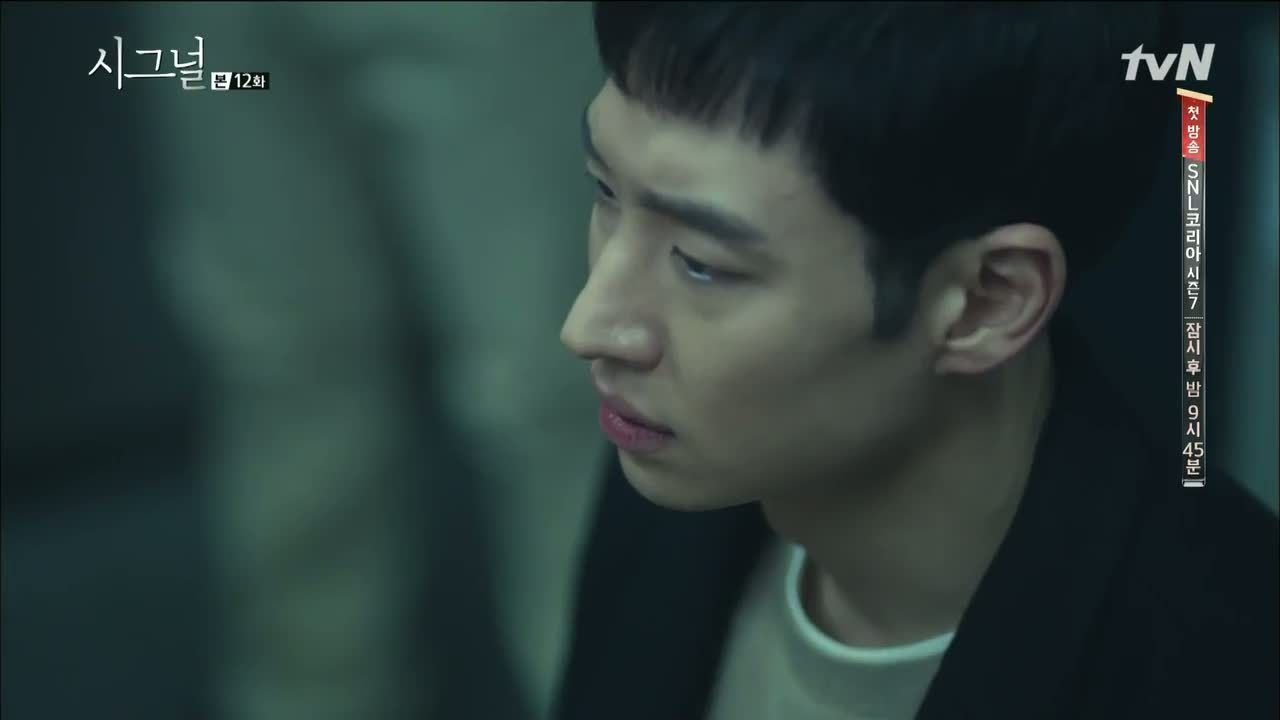 He was alone, there were no weapons in sight, and it was too dark out, Hae-young continues. Director Kim finds those answers unacceptable from a cop, then orders the whole force—sans the cold case squad—to investigate the case and bring the killer before him.
Soo-hyun takes issue with her team being left out, but she's told that they cannot participate when their profiler is a suspect. Hae-young is treated as such, as he's grilled in the interrogation room about the call from Section Chief Ahn.
Despite Hae-young insisting that he's innocent, the cop brings up how he caught him arguing with Section Chief Ahn (when Hae-young found the radio in Section Chief Ahn's desk drawer). "Why were you fighting with him?!"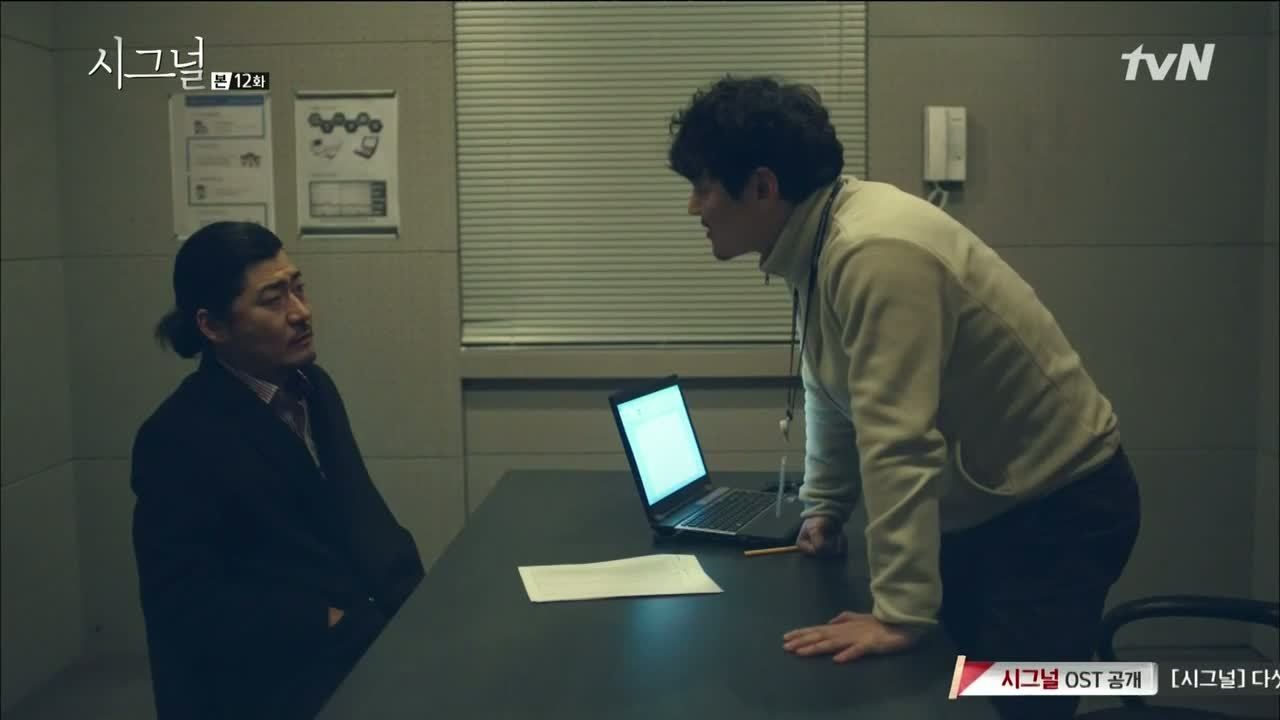 At the same time, the police uncover the existence of Section Chief Ahn's terminally ill daughter, who died three days earlier. Conveniently enough, there are no CCTVs around the area where Section Chief Ahn was killed, but his phone records indicate that he was in contact with a gangster.
That's how Kim Sung-bum ends up in interrogation and claims to be an occasional informant. Sung-bum is reluctant to get involved in what already appears to be an internal mess among the cops, citing that a cop named Park Hae-young came to see him a few weeks ago. Uh-oh.
Hae-young kept asking him about whether a case was tampered with, so he ended up calling Section Chief Ahn. Learning that Hae-young was digging into Section Chief Ahn's past intrigues Director Kim, who orders the cops to find out why.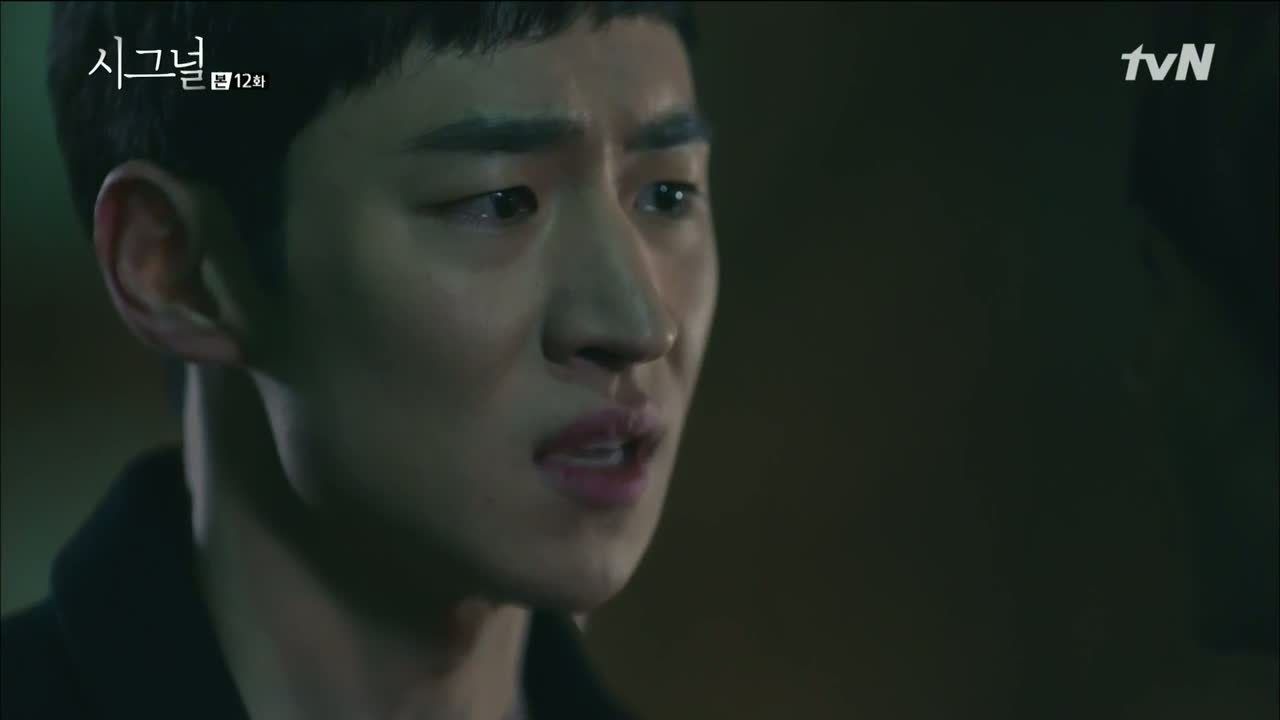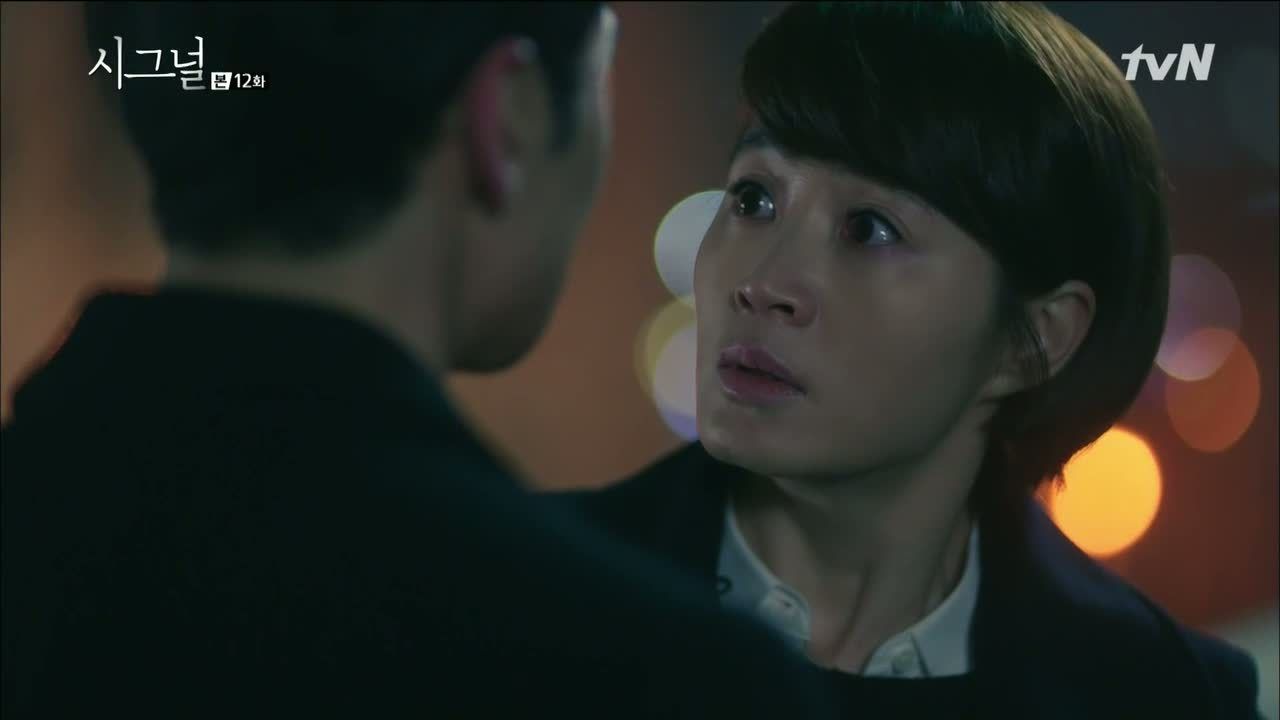 No matter how heated his interrogator gets, Hae-young remains frustratingly silent. Soo-hyun asks if the rumor about Hae-young and Section Chief Ahn's argument over a walkie-talkie is true, but she's told to butt out of this case.
She has a chat with Hae-young on the roof following his interrogation, telling him how Section Chief Ahn raised his daughter on his own following his divorce. No one knew since the section chief kept his private life under lock and key, and that daughter died of bone marrow cancer not too long ago.
Everyone is on edge right now, and one wrong move can mean that Hae-young takes the blame for everything, Soo-hyun warns. She believes him when he says that he's innocent, but she needs to know something in order to help him.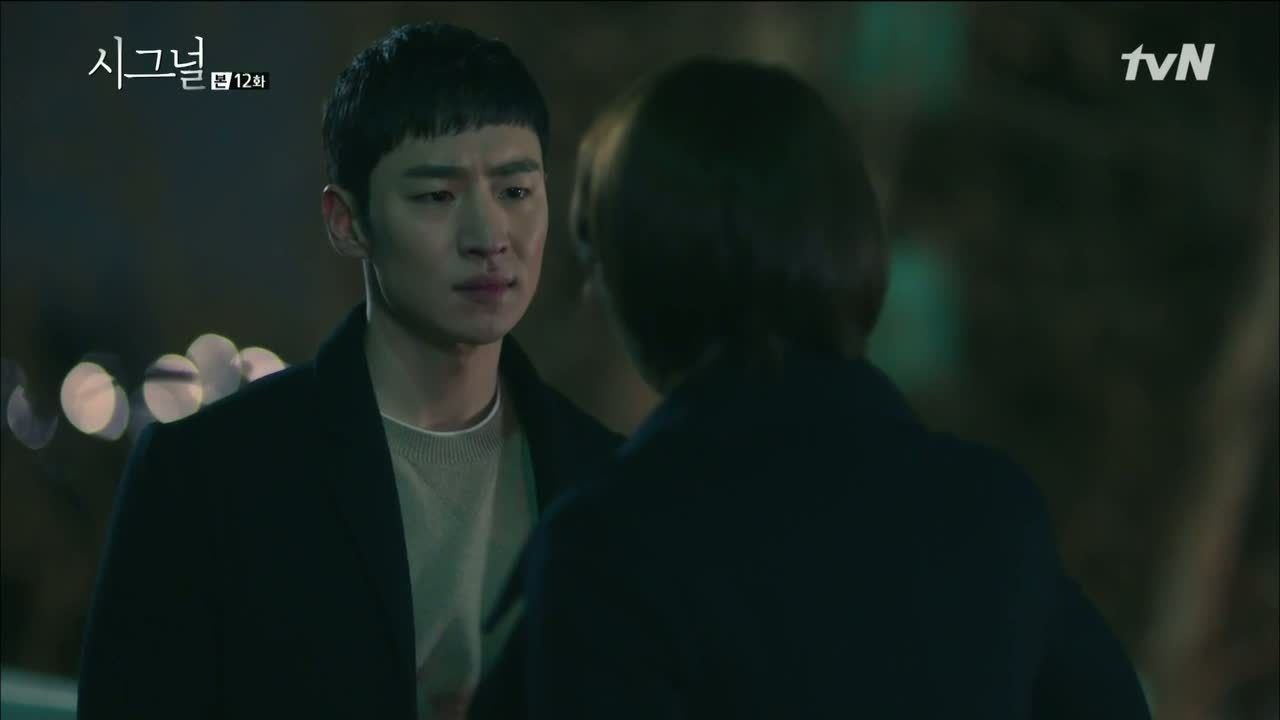 "Everything about [Jae-han]'s case of bribery was a setup," Hae-young finally admits. Baffled, Soo-hyun asks how he knows that and how he knows Section Chief Ahn and Kim Sung-bum were working together. But that's not what's important, Hae-young tells her—there's someone with much more authority in the police force responsible in smearing Jae-han's name.
Just like how Soo-hyun says she believes him, she's the only person he can trust, Hae-young says. She asks if he has any evidence to support his claims, to which Hae-young says he only had an inkling before, but now he's has a solid piece of proof: Section Chief Ahn's confession to killing Jae-han.
Soo-hyun is taken aback by the revelation, unable to wrap her head around the idea. Hae-young can see how hard this is for her, but he keeps going, softly disclosing that everything started at Inju—both Jae-han and Section Chief Ahn met their demise because of whatever happened in 1999 in Inju.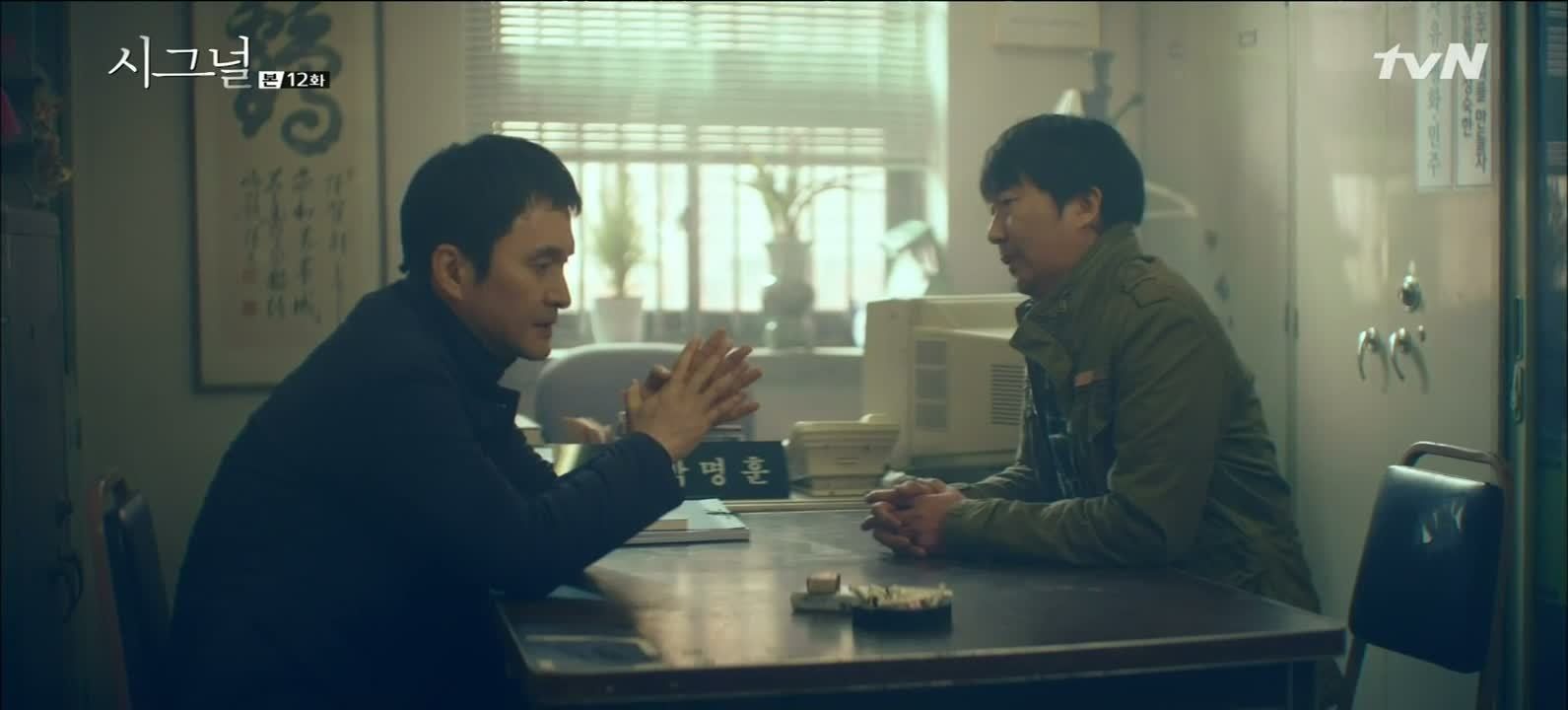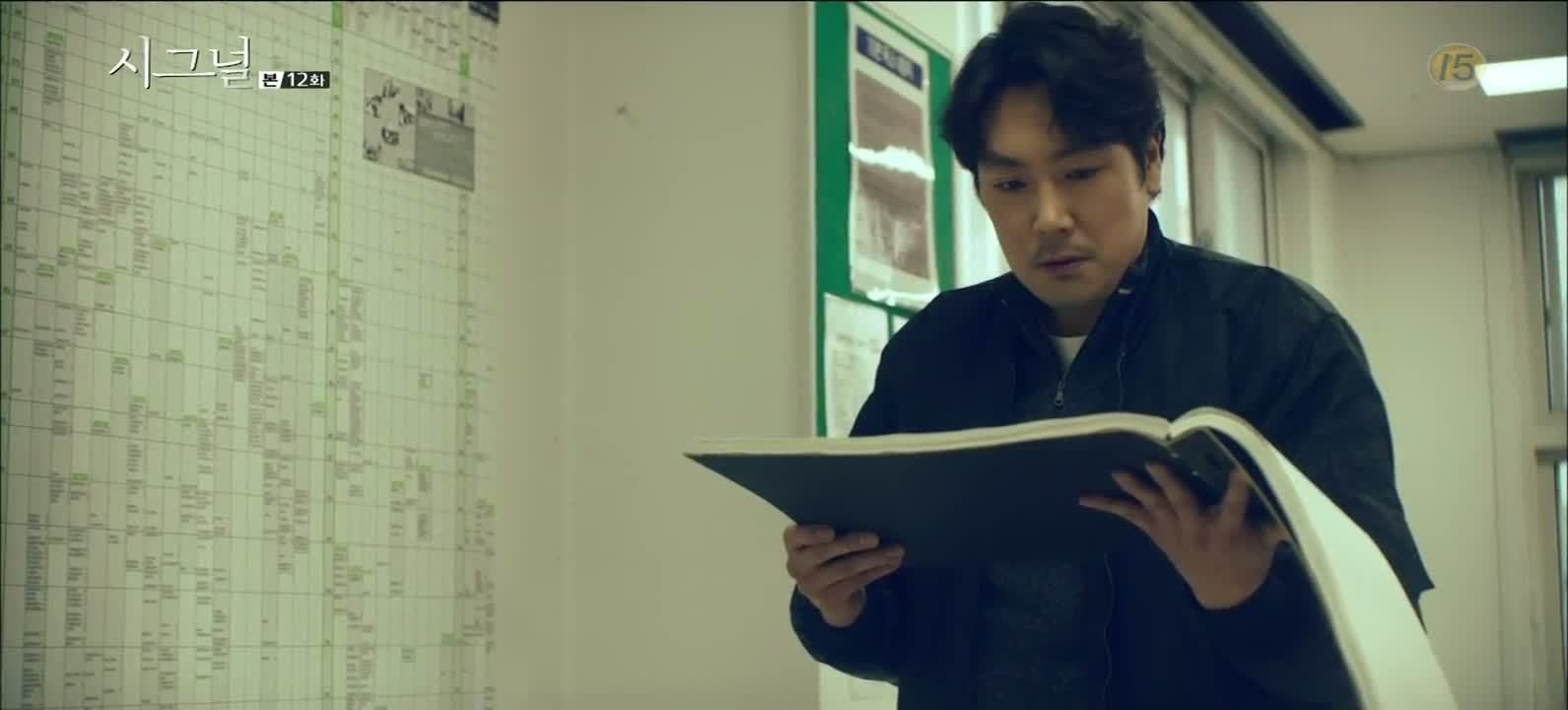 Jae-han asks one of Hye-seung's teachers for the student records of the leaders of the student council, who are known around school by their abbreviated nickname "Human" (made up of the "In" in Inju and "gan" in "leaders").
Naturally Director Kim is irate to hear that Jae-han is making progress on the case. He grows more frustrated when he hears that all seven of those boys are off the grid (because that isn't at all suspicious), and tells the Inju detective to send the boys out of town.
Upon reviewing the records, Jae-han discovers that all the boys' fathers work for a cement company in Inju. He surmises that the online author would be an introvert who felt guilty enough about what they'd done to Hye-seung to write about it on the school forum.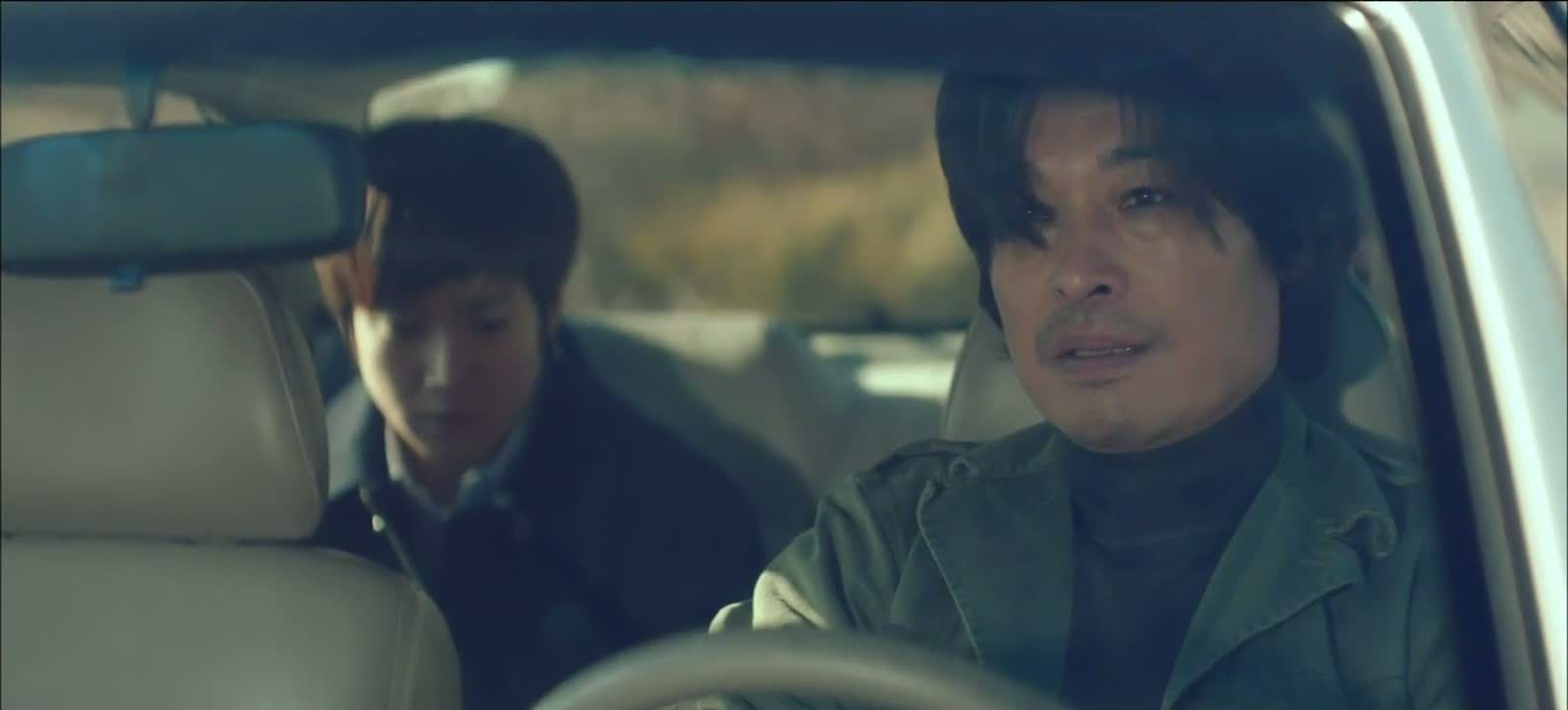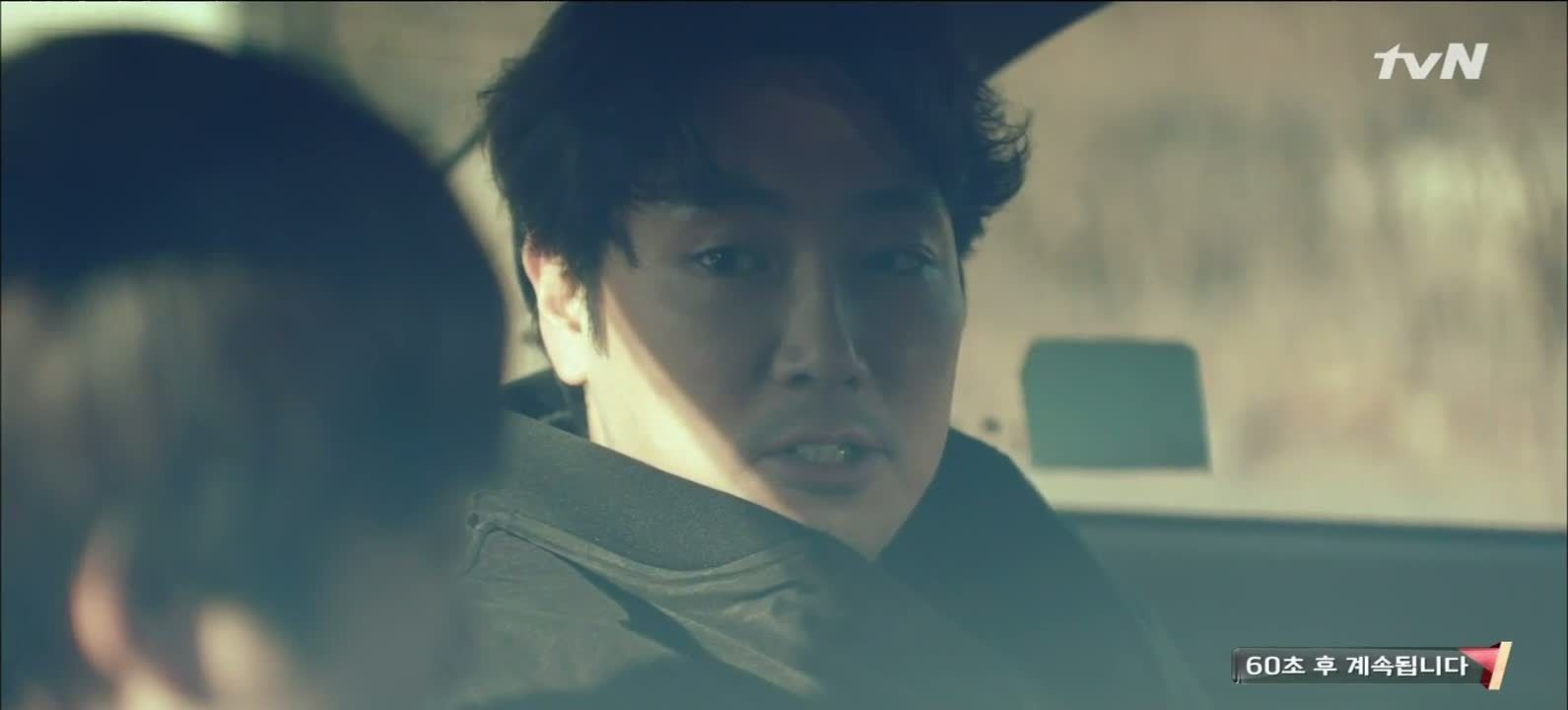 One name stands out among them: LEE DONG-JIN, whom the Inju detective isn't able to get a hold of. Section Chief Ahn is sent to retrieve him and drives past Jae-han who tries to track down the address on foot.
Section Chief Ahn urges the shy boy into the car, instructing him not to pick up any unknown calls. Too bad that Jae-han arrives as soon as they try to get going, and gets in to reveal that Dong-jin is their mysterious author, as his house is located next to a willow tree.
Thus they have no choice but to travel together to the precinct, but Jae-han sits down with the student in the interrogation room. Placing a copy of the original post in front of him, Jae-han recites the contents, though Dong-jin claims that he knows nothing.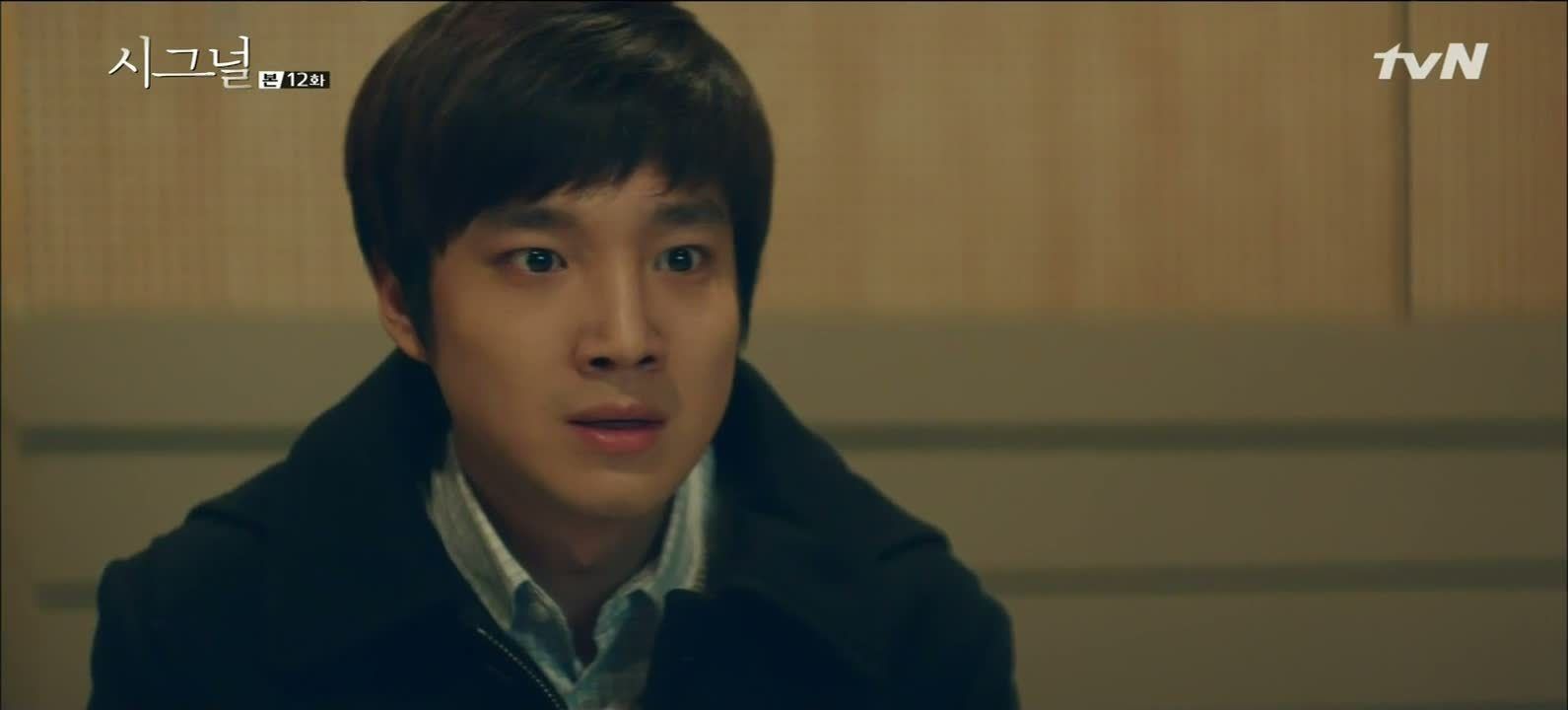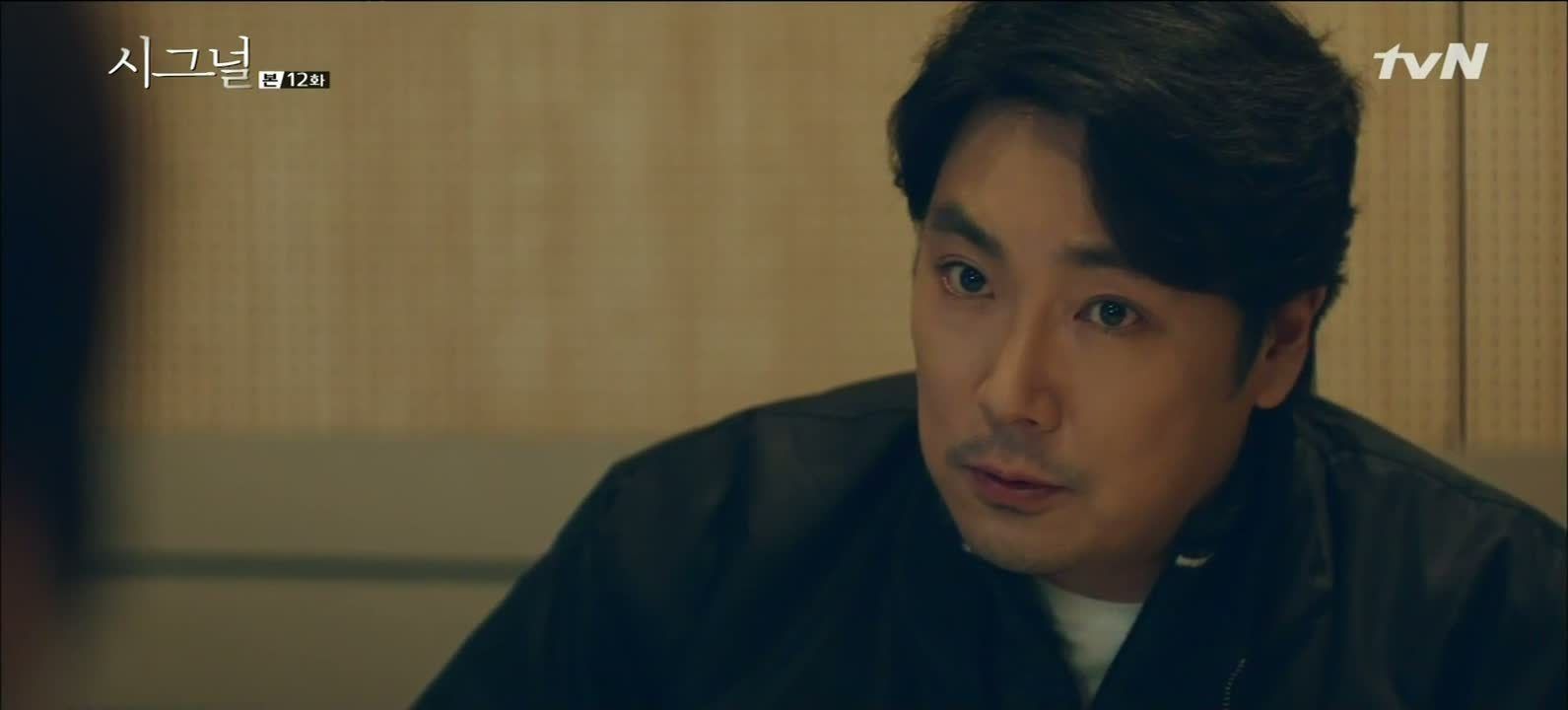 Jae-han tells him calmly that he reviewed all seven of their student records. Six of them appeared within normal limits—extracurriculars, future aspirations—but not him. He's been absent or leaving early under the excuse that he's been sick, but that's not true, is it?
Jae-han even looked into the local hospital, but Dong-jin has never been admitted. However, he's been identified for having paid a few visits Hye-seung in the hospital. Dong-jin is on the verge of tears when Jae-han says, "You didn't want to become a devil, did you?"
He shouldn't have participated in the gang rape out of peer pressure, Jae-han says, but he realized what he did was wrong. "So talk to me," Jae-han says in an encouraging voice. "Did the first 'one' tell you to do it?"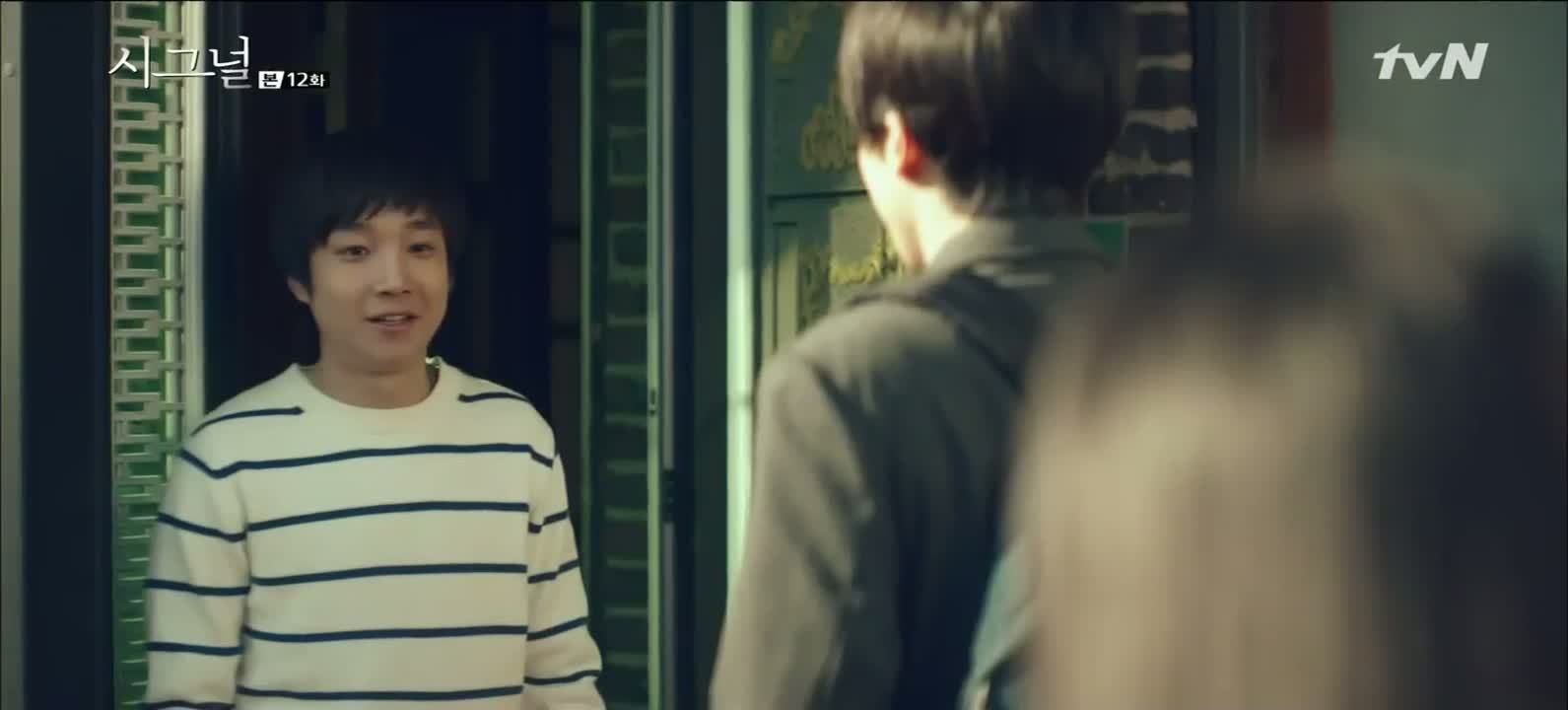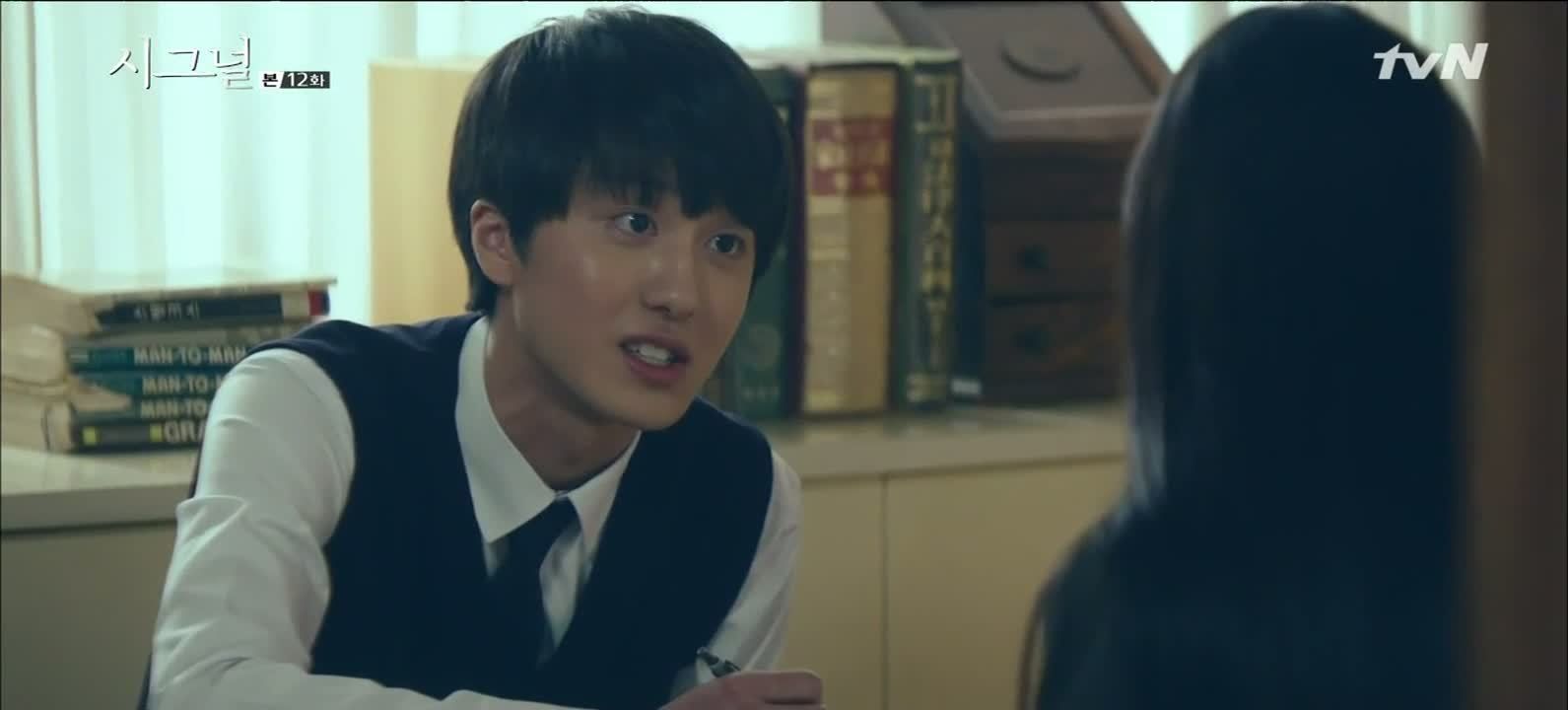 Noticing that Dong-jin is shaking in his chair, Jae-han suggests that they start from the beginning—what was his relationship to Hye-seung? "We… we weren't anything," Dong-jin confesses. "I had never spoken to her before that day."
Jae-han hangs on his mention of "that day", and is told that the "two of them" came to see him first. Sun-woo had knocked on Dong-jin's door with Hye-seung in tow, and had asked to borrow his place that week to tutor her since no one's home during the day.
Sun-woo had claimed he and Hye-sung simply shared a tutor-student relationship, but his soft chuckle suggests that he had feelings for her. Before Jae-han can proceed, Dong-jin's irate father comes bursting into the room, furious that that cops would question his underage son without his consent.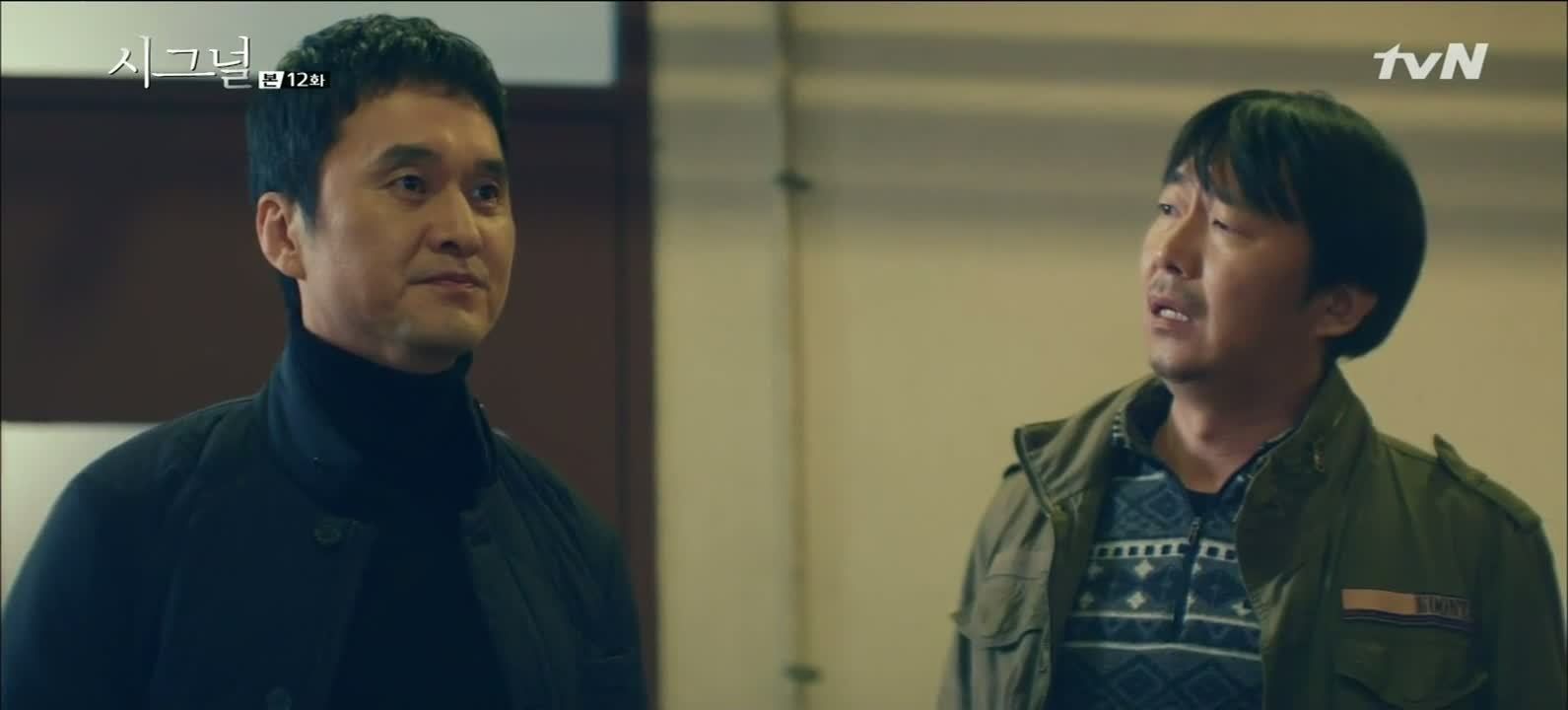 Dong-jin is dragged away, and Director Kim—who has witnessed the entire exchange—wears a smug smile when telling Jae-han that he needs to properly obtain informed guardian consent before questioning minors in the interrogation room.
He confers with the Inju detective separately about his plan on finding the "one" mentioned in the post: find a scapegoat without any money or power who will take the fall. Why Dong-jin already mentioned someone in his statement—Sun-woo.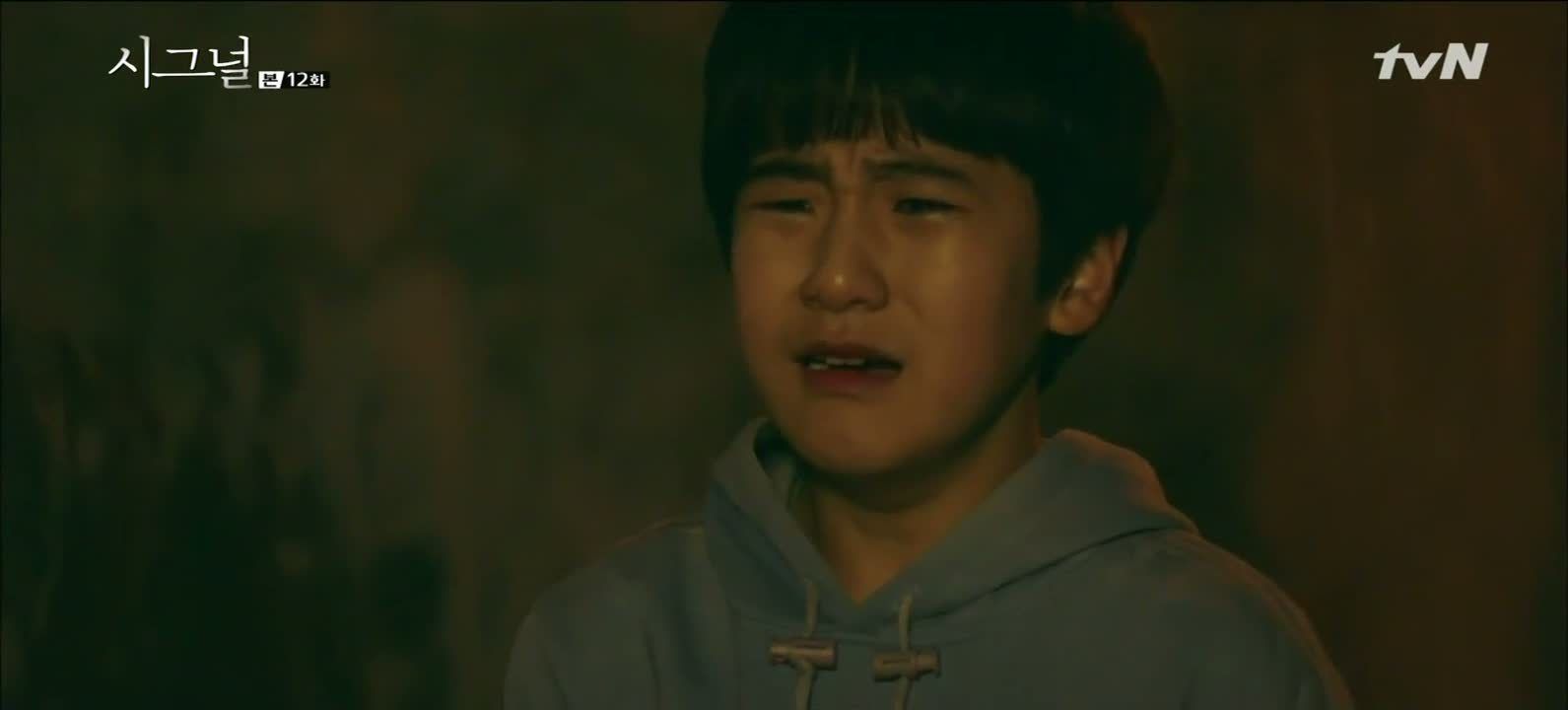 Soo-hyun surveys the case files and textbooks that line Hae-young's bedroom walls. He places the modest pile of paperwork on the 1999 Inju gang rape case. He had to obtain everything on his own and sift through what was useful from what wasn't.
Soo-hyun says she needs to hear Hae-young's side of the story before she reads these files. What happened to him and Sun-woo?
We travel back in time, where Sun-woo had agreed to go out for dinner as a family as a reward for young Hae-young getting all of his practice problems correct. Unfortunately, that's when the cops had arrived to take him away, and Sun-woo had promised his brother that he'd be back soon.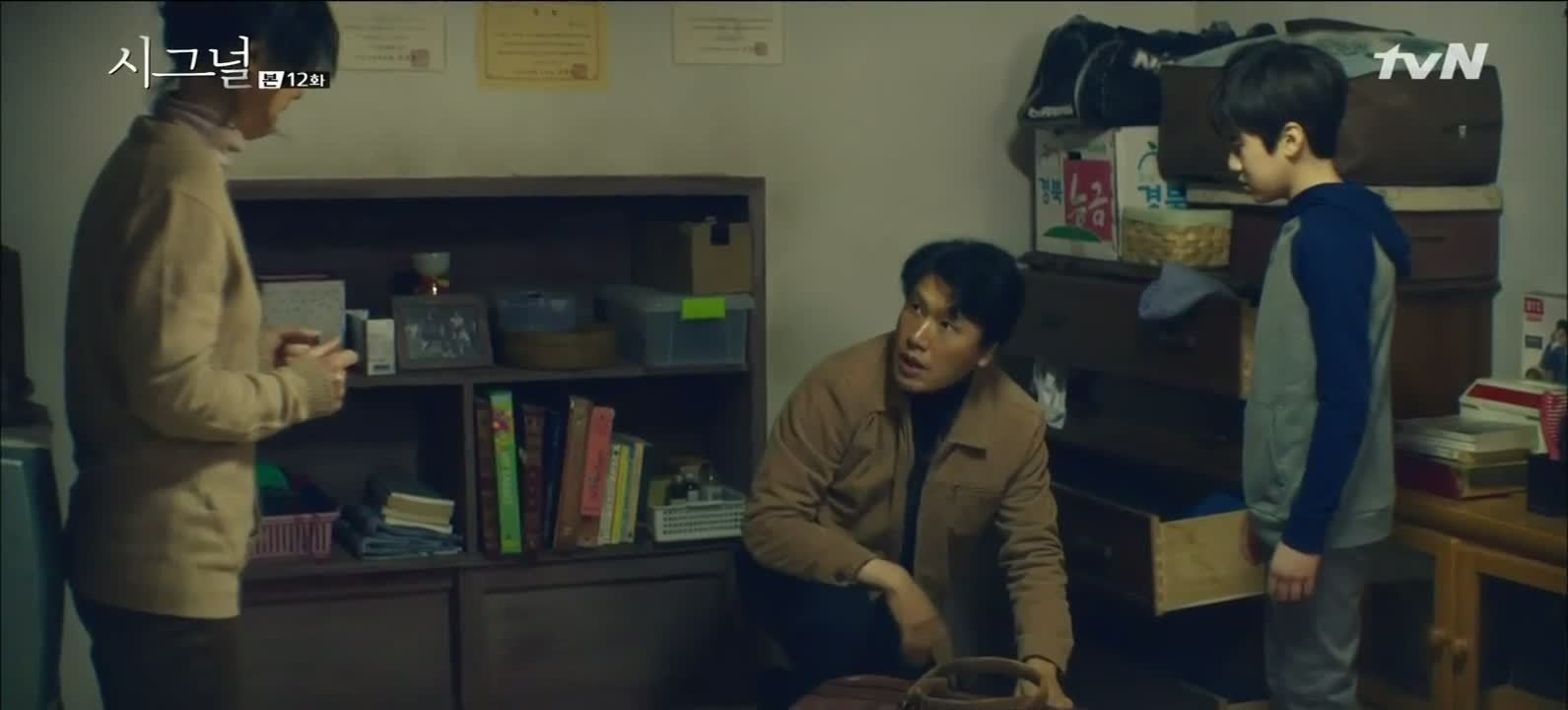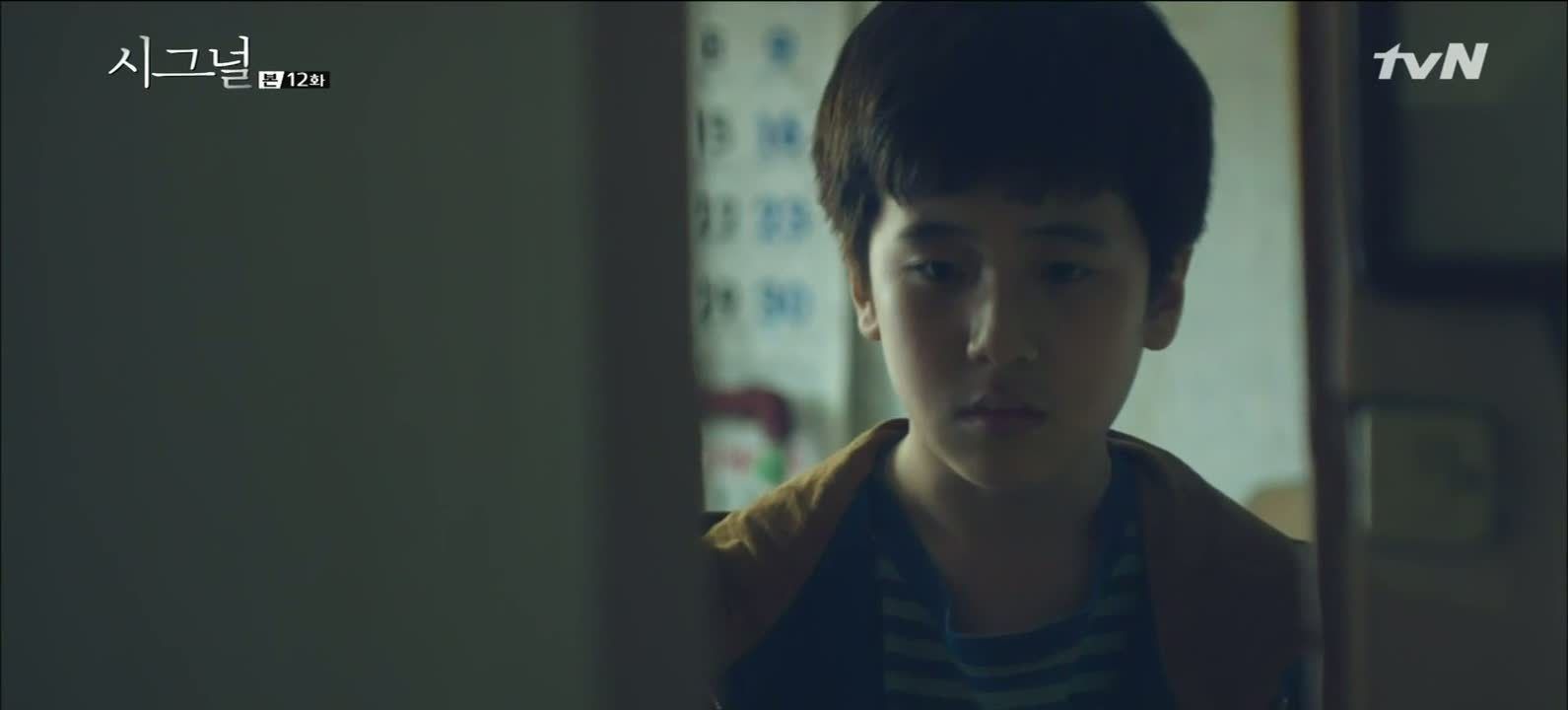 Hae-young had waited at home, then finally went looking for his hyung at the police station, only to be turned away. Some time later, their father—who refused to be believe that his eldest son was innocent—had packed their things and had left the house with young Hae-young.
Hae-young recalls that his parents had gotten a divorce and his father had taken him to Seoul, separating him from his mother. He was too young to understand what his brother had done wrong back then: "I was just scared."
He had traveled back to Inju after hearing that his hyung was released from juvie. That's the memory we've seen before, when Hae-young had returned home to find that Sun-woo had killed himself. He didn't know why Sun-woo had committed suicide, but he learned why later on.
He'd been recognized years later by a former classmate when he was working at a convenience store. Hae-young had been told that a former thug at their school made a statement that he saw Sun-woo play hooky from academy that day and take a bus with Hye-seung.
It seemed odd since Sun-woo was a model student, so Hae-young had gone looking for the witness in question—a guy with a burn mark on his hand. When Burn Hand didn't fess up right away, Hae-young had slammed him into the wall in a chokehold, demanding to know why he had lied.
Hae-young had known that the claims weren't true because he'd seen him and his other hooligan friends bullying his brothers near school that day. "Why did you lie?!" He had tried dragging Burn Hand with him so that they could set his story straight with the police, but that's when Burn Hand had told him that it was the cops who fed him the story.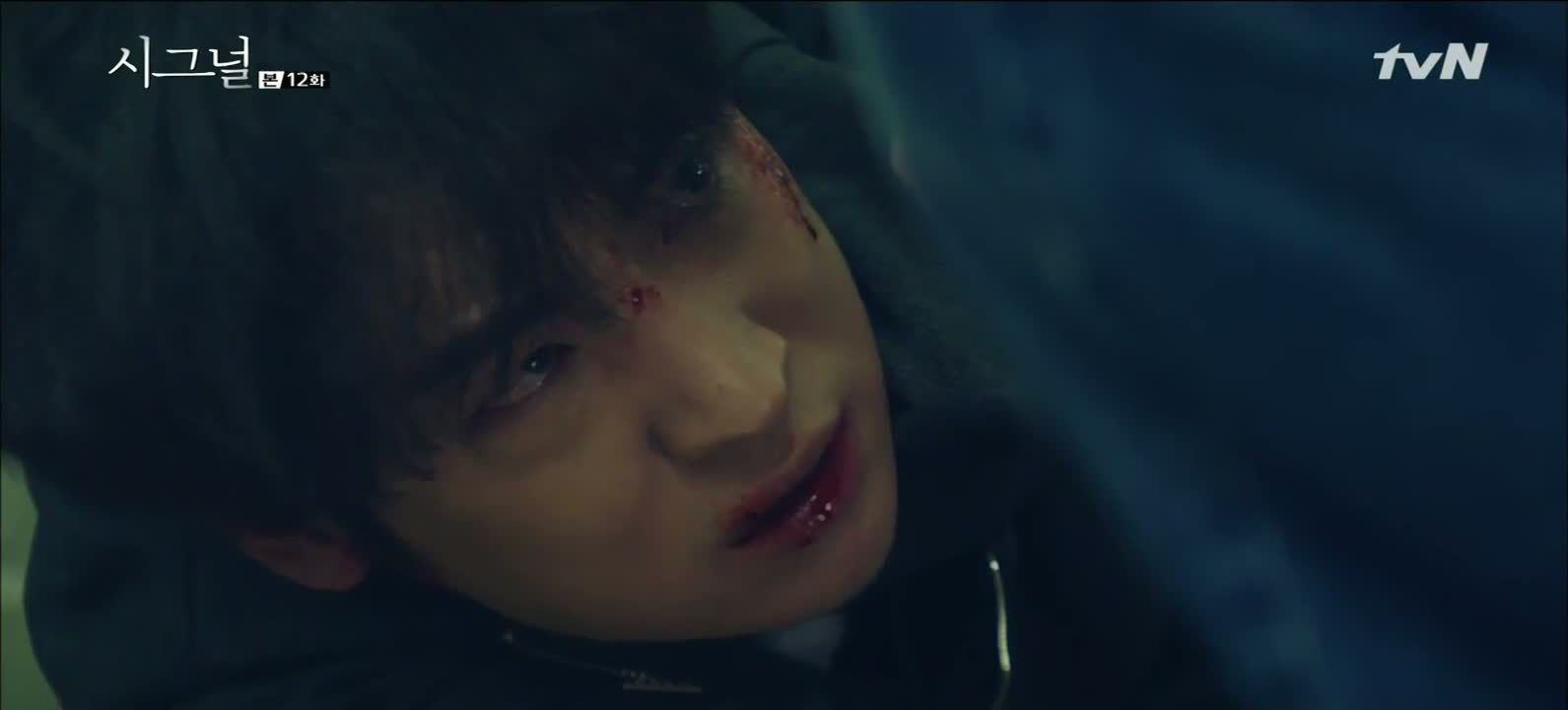 Left in disbelief, Hae-young had followed Burn Hand back to the pool hall to get more of the story. "It wasn't my brother, right? He took the fall for everything without knowing a thing, right? Answer me!"
The confrontation had quickly escalated into a brawl (the same one we saw in the montage in Episode 1), and despite his best efforts, Hae-young had gone down swinging. Still he refused to let Burn Hand go without knowing who was responsible for ruining his hyung.
He'd been told that Sun-woo ended up as the scapegoat because of his pauper state, so Hae-young is better off moving on and living his own life. That's when his cynicism towards the police took root, Hae-young explains.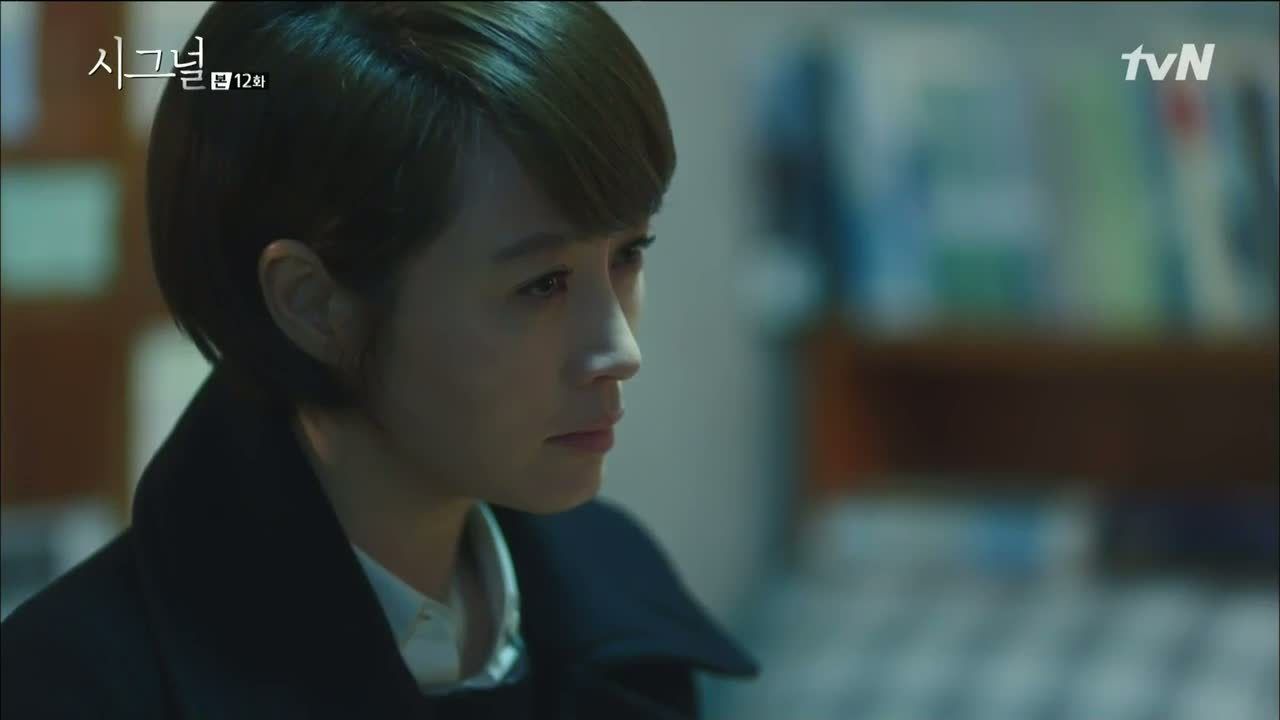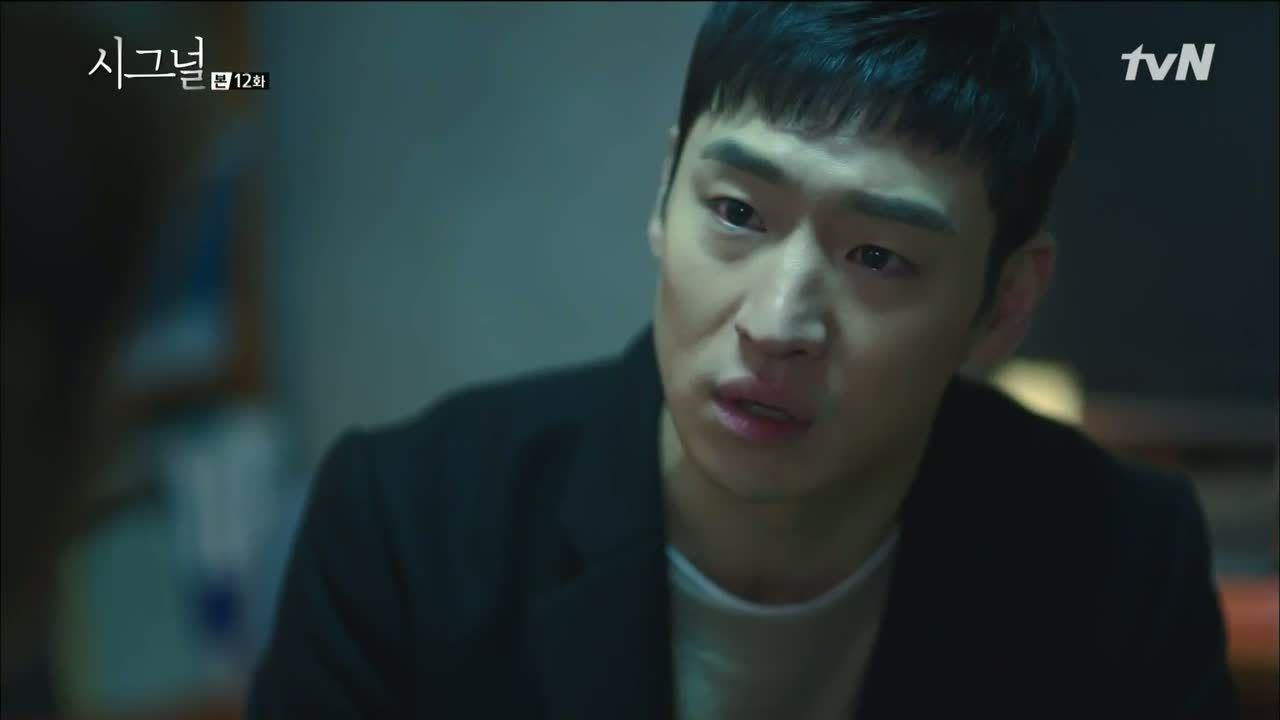 "That case was tampered with. My brother wasn't guilty." Hae-young finishes. When he hears that a special task force was assembled to tackle the case, he asks if he can meet with the detectives. Soo-hyun shoots that idea down because of Hae-young's personal ties to the case—that, and he's a suspect in Section Chief Ahn's murder.
This case involves her too, so she promises to keep Hae-young updated, and orders him to lay low at home.
Over in 1999, Jae-han questions the other student council leaders who describe Sun-woo as two-faced and pushed the rest of them to participate in the gang rape. When Jae-han asks if someone told them to point the finger of blame at Sun-woo, one student clams up and says he's simply speaking the truth.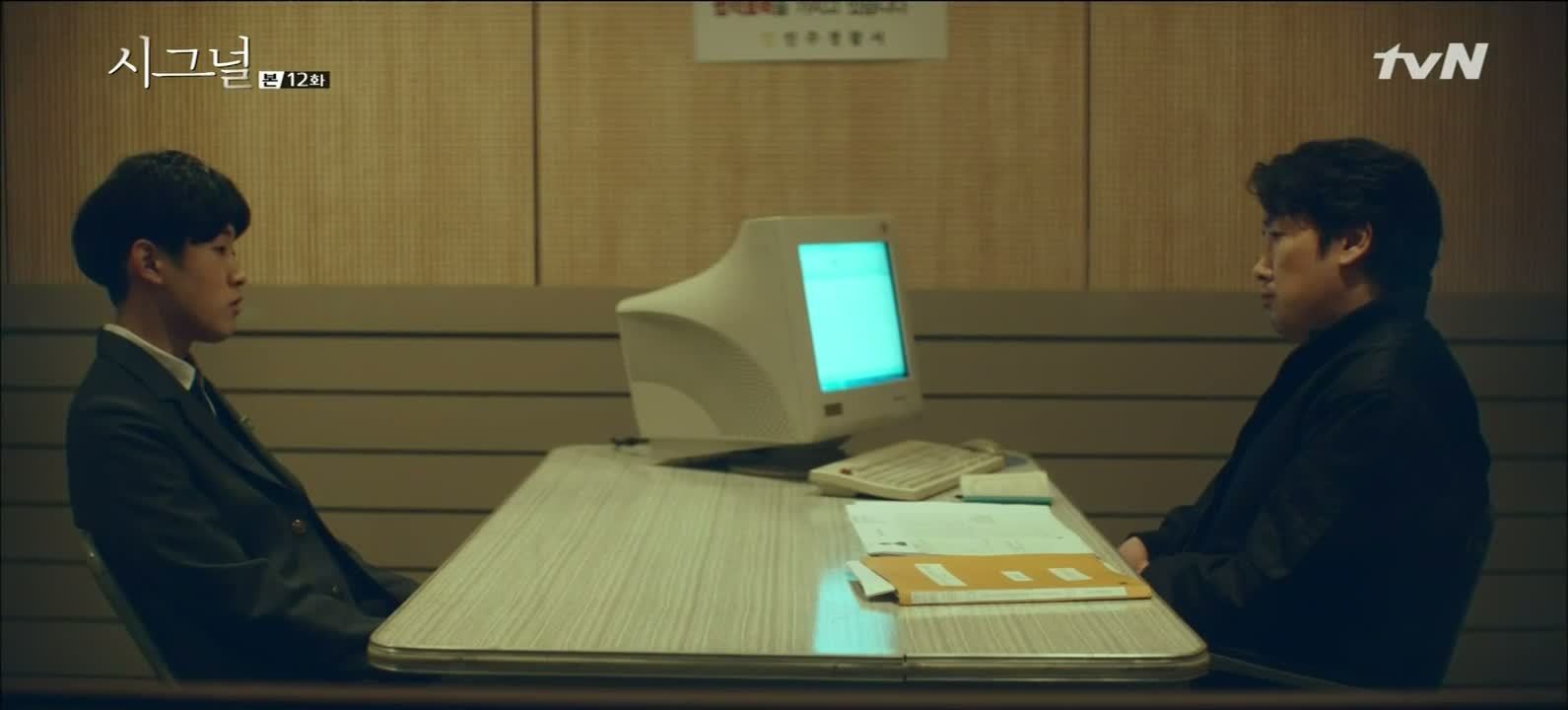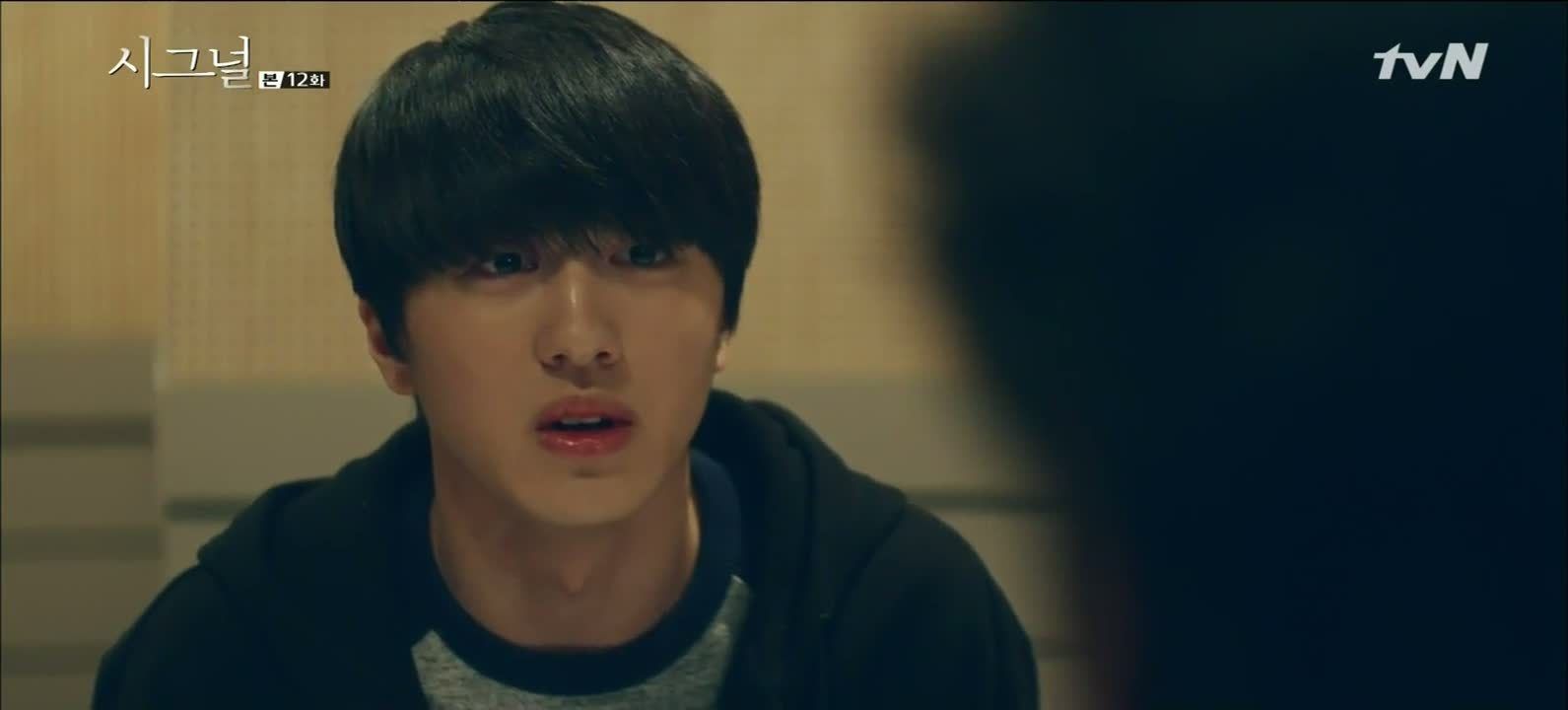 Jae-han takes a moment to assess how none of the seven's names appear on Hye-seung's list of offenders, though all name Sun-woo as if they've made a unified pact against him. Sun-woo is eventually brought in for questioning, and Jae-han takes silent note of his nervous behavior.
He comes right out and asks if Sun-woo started it all, to which Sun-woo replies that it wasn't him. All the other boys, including the post's author, Dong-jin, fingers him as the "one", and he barks that there's a mountain of claims against Sun-woo but not one piece of evidence that proves his innocence.
Sun-woo takes out Jae-han's crumpled business card and explains that he'd seen Jae-han at the hospital. He believed that Jae-han would reveal the truth, and that's why he left him the group picture of the student council leaders.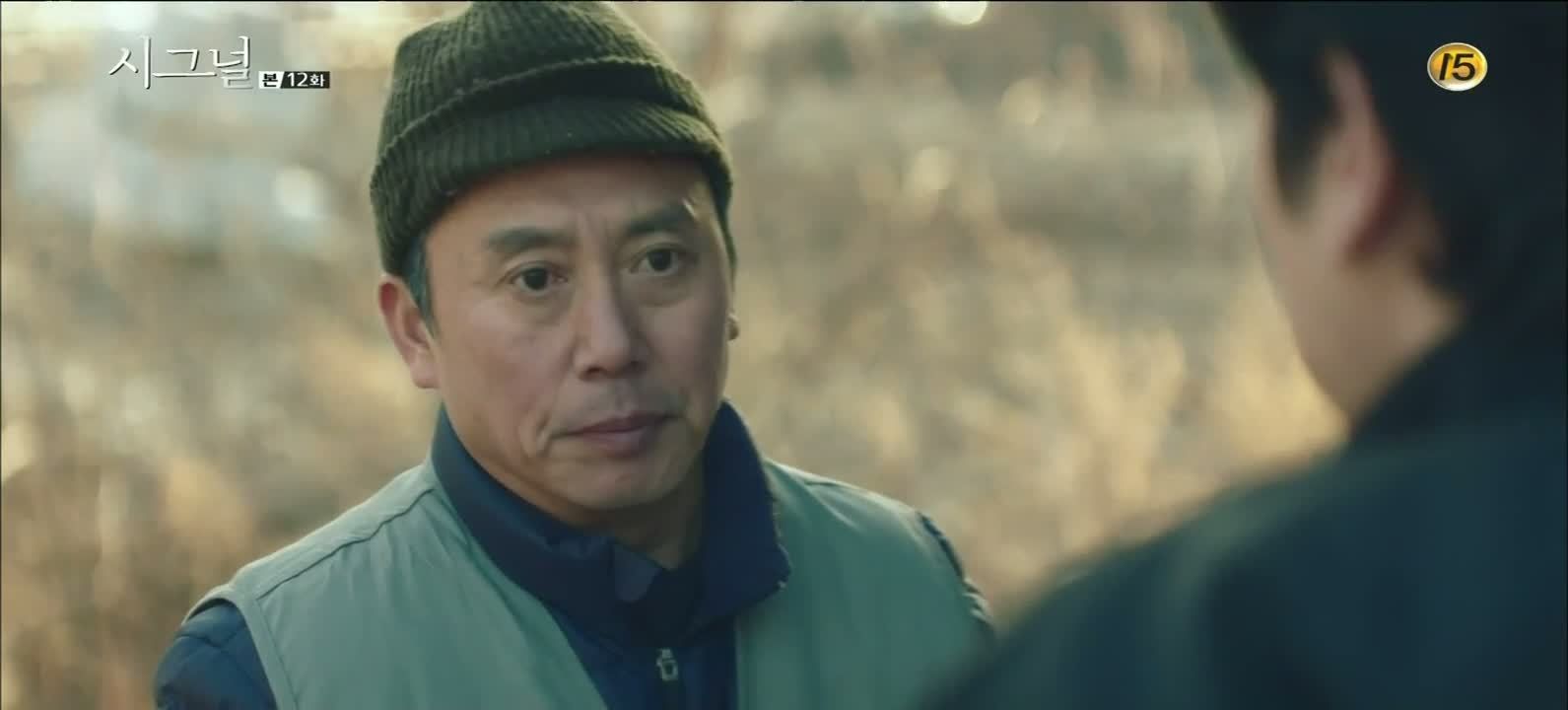 Sun-woo doesn't know who the "one" is either, but what he does know is that everyone else is lying. Jae-han is barred from meeting with Dong-jin, but he does venture back to the Willow Tree House where the students hung out.
Noting the empty soju bottles and cigarette cartons appear a bit tooclean to be considered trash, Jae-han starts to wonder if everything about this case was fabricated, from the evidence left behind to the witness statements. What if the crime took place nearby where the willow tree was planted?
He asks a nearby vendor whether or not he's seen a group of high-schoolers hang out in the abandoned restaurant. He's told that he didn't really see any kids, but the detective has gotten the old restaurant's name wrong—it used to be Willow Tree Village, not Willow Tree House. Oh snap.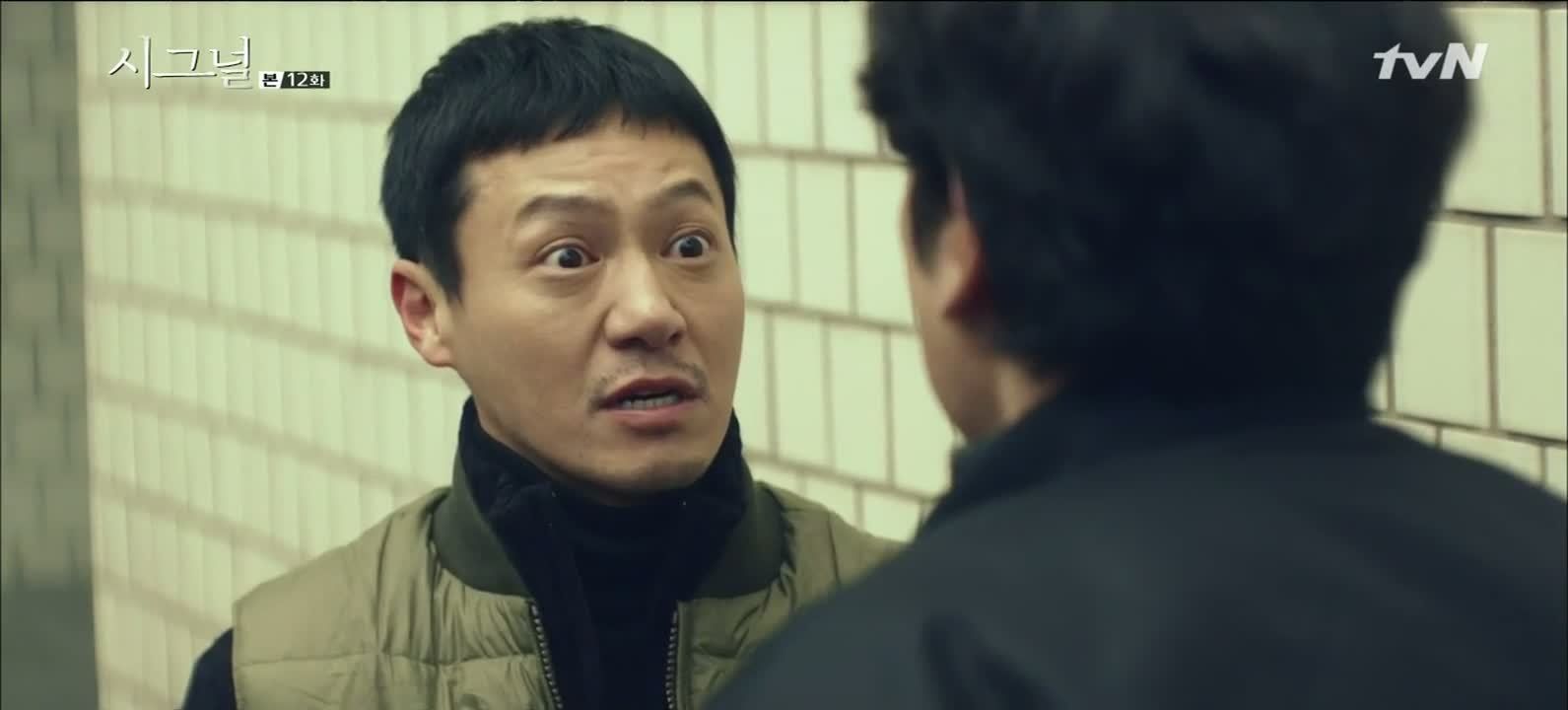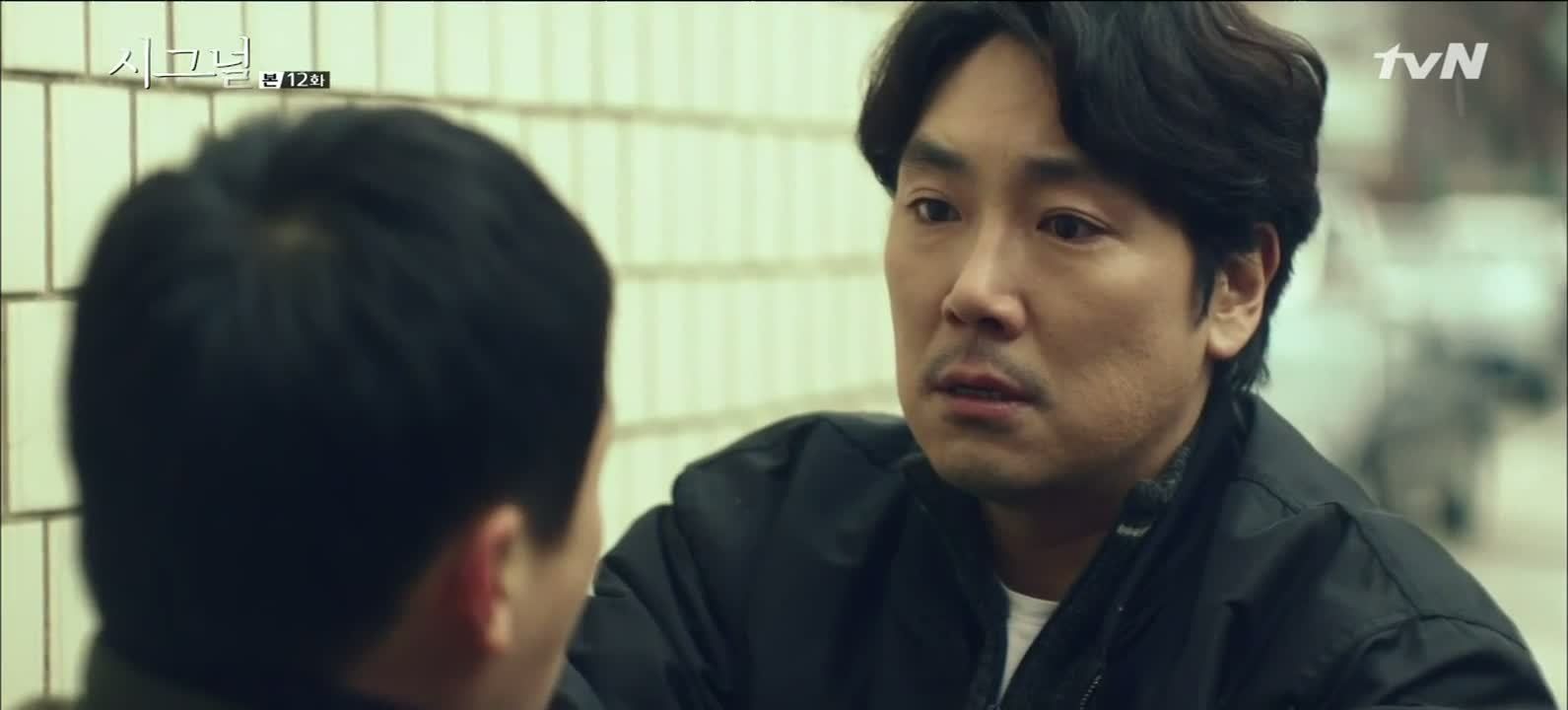 So Jae-han goes back to berate the elderly couple for bearing false witness, only to learn that a police officer from Seoul instructed them to provide a false testimony. He confronts his partner KIM JUNG-JAE about whether or not he knew that every piece of this case was fabricated. Jung-jae's pause says it all.
Jae-han asks if Jung-jae had been bribed then, grabbing him by the front when he learns that it's true. Jung-jae counters that he can barely provide for his family as a public servant, so yeah he accepted the money so that he and his family wouldn't end up on the streets.
He argues that someone else would've taken Director Kim up on that bribe even if he didn't, and hearing that angers Jae-han as much as it breaks his heart. Jung-jae asks that Jae-han turn a blind eye just this once, but the betrayal cuts too deep.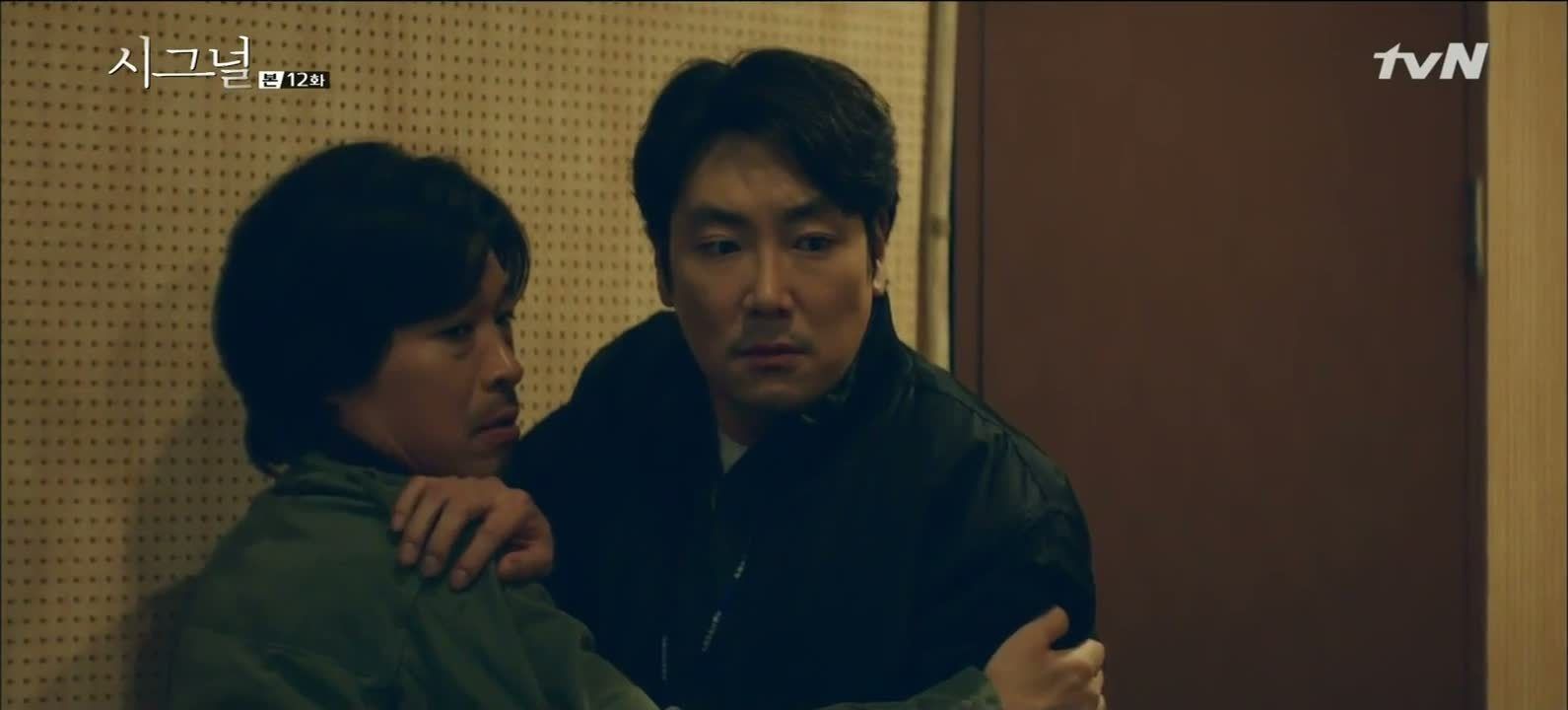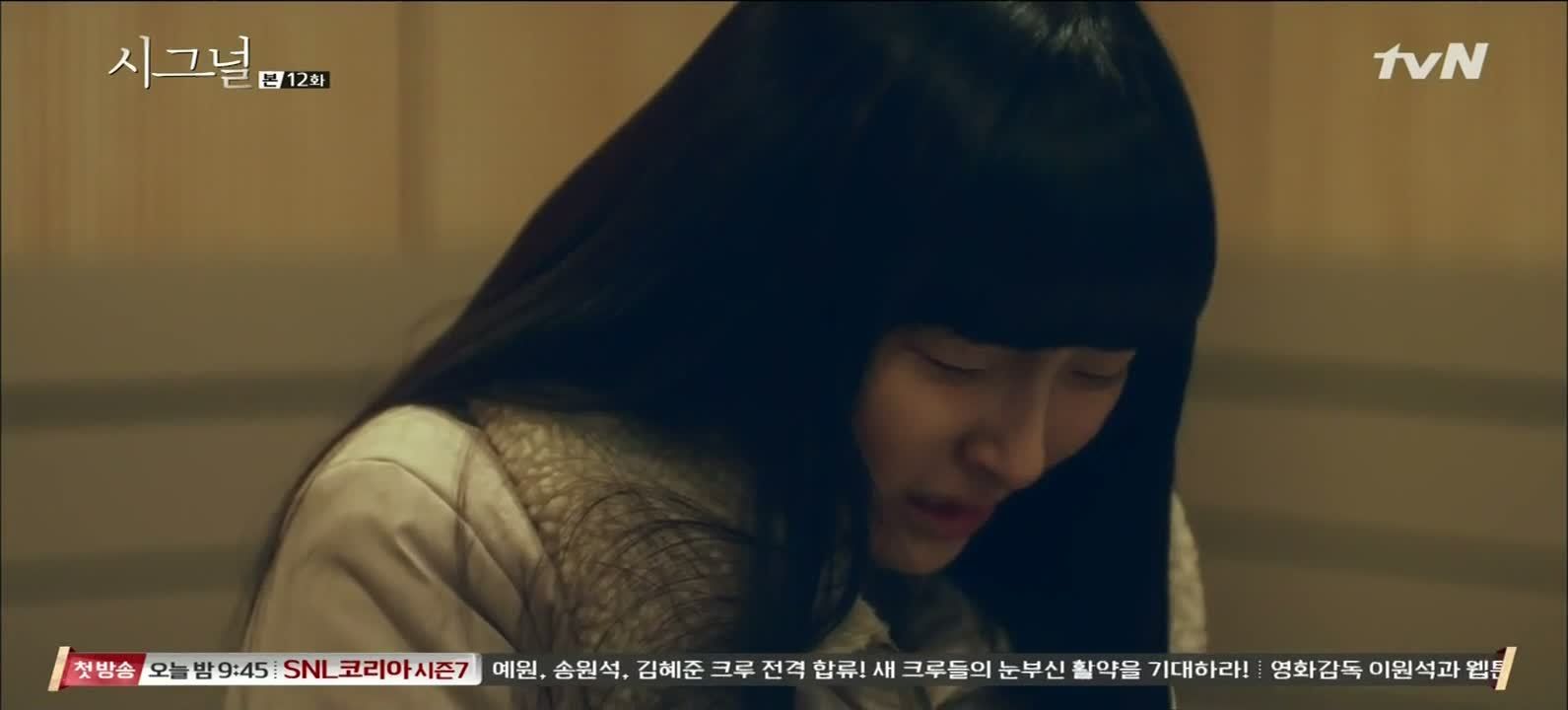 Jae-han wastes no time in confronting Director Kim about his bribes, then asks if this case has some relation to Inju Cement, the backbone of this city's economy. But Director Kim has another kind of surprise for Jae-han in the form of Hye-seung being questioned by Section Chief Ahn.
Hye-seung tenses when she's asked if Sun-woo is responsible for starting it all, then encouraged to name him too because everyone else has. Before she can answer, Jae-han barges in and tells her to think carefully before she speaks because someone's life depends on it.
As Section Chief Ahn tries to drag him away, Hye-seung breaks her silence: "It's true. It's him." Crying now, she says it was Sun-woo. Even though he can't see the director's smug expression behind the one-way mirror, Jae-han can hear it in his voice when Director Kim says Sun-woo will pay for his crimes.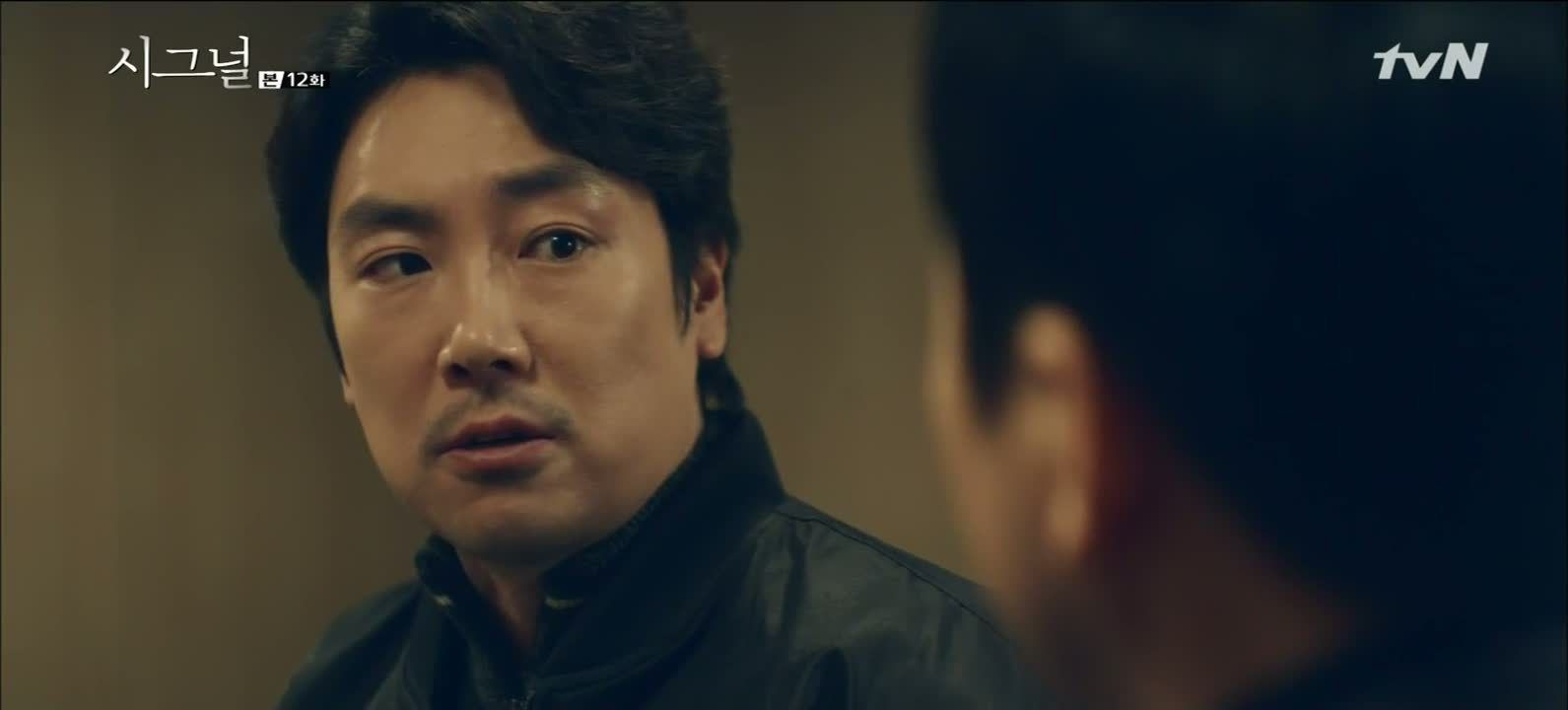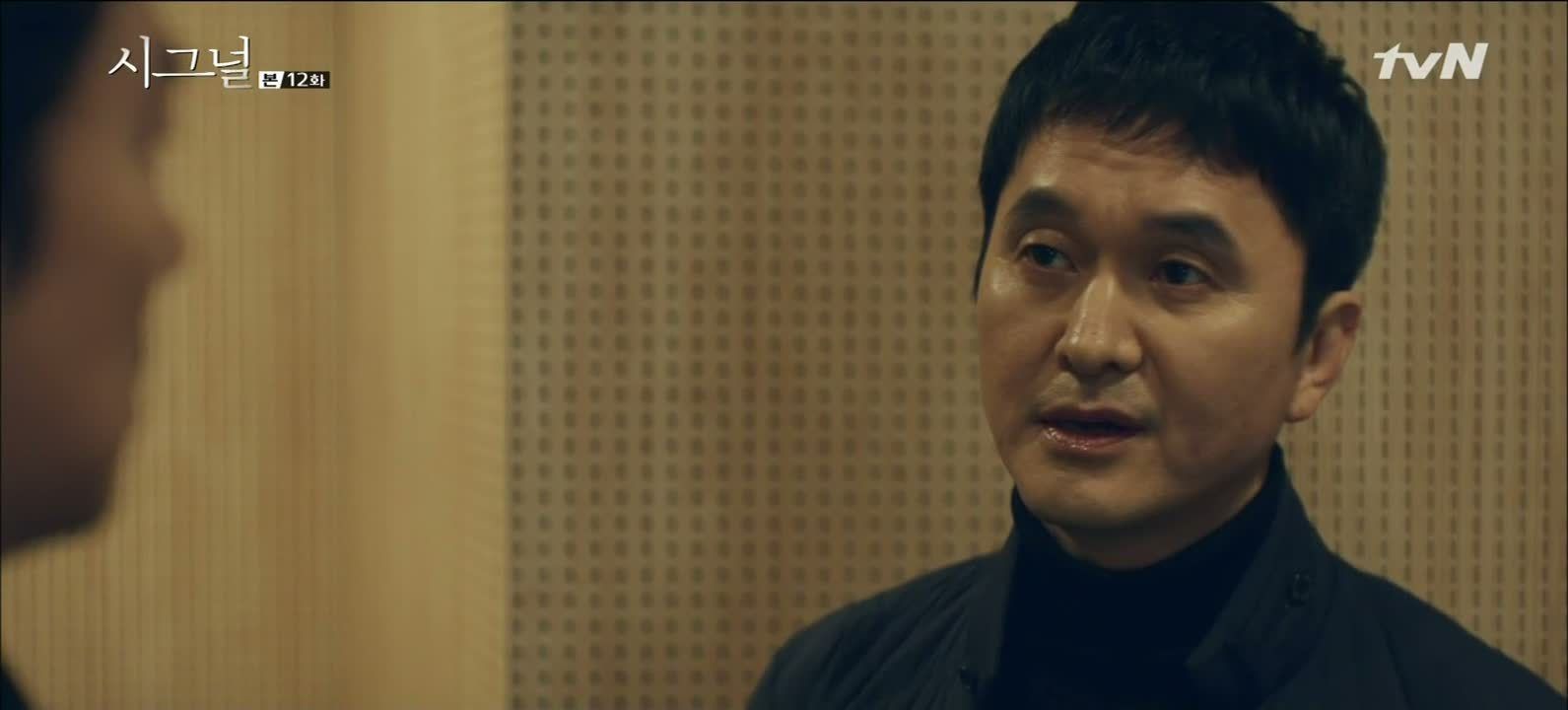 Director Kim plays dumb to Jae-han's question if the source for manipulating every aspect of this case is for money. When asked how powerful the "one" that started all of this is, Director Kim tells Jae-han that the only "one" they've dealt with is Sun-woo.
Jae-han sits in his car later that night holding his walkie-talkie, perhaps hoping for a transmission that may never come.
Soo-hyun seeks Jung-jae out to ask about the 1999 Inju case, citing how Jung-jae tendered his resignation soon after the team returned to Seoul. When Jung-jae attempts to excuse himself out of an uncomfortable conversation, Soo-hyun tells him that Section Chief Ahn was murdered.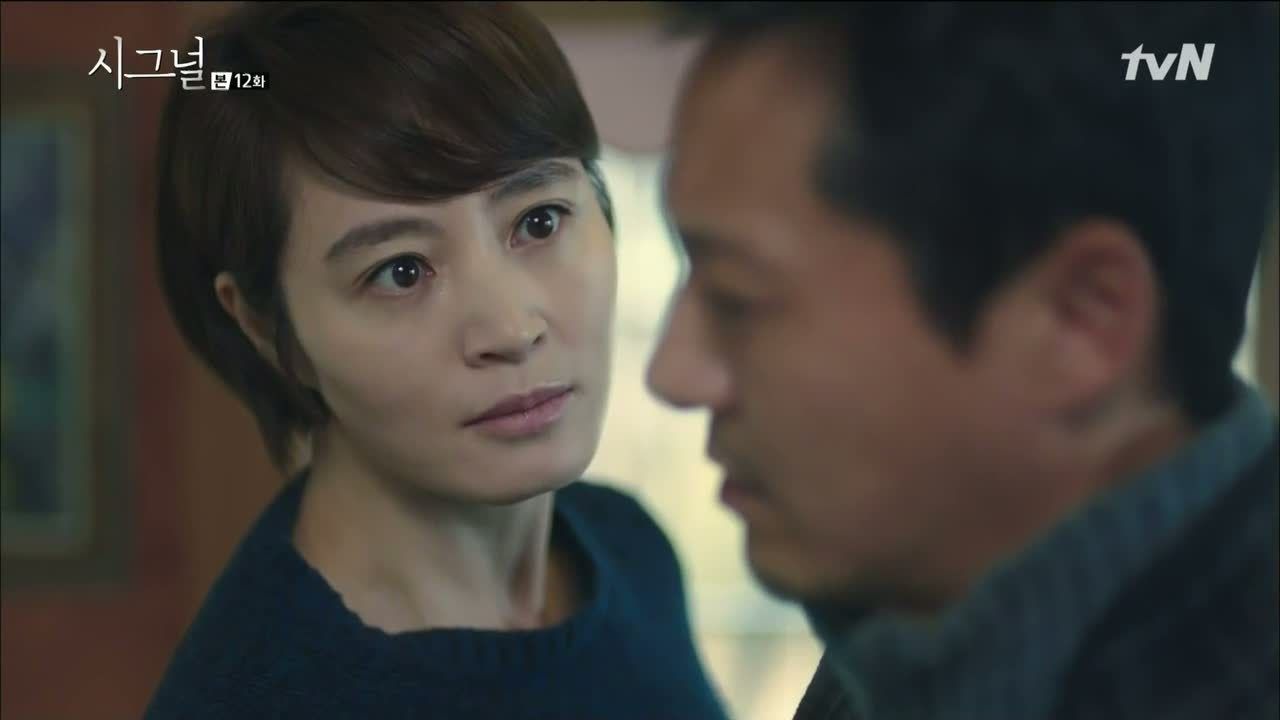 He died because of what actually happened in Inju in 1999, and Soo-hyun leans in to ask him what happened. Jung-jae sticks to the case files, but that's not a good enough answer for Soo-hyun. When he tries to leave, she grabs him and whispers that Section Chief Ahn confessed to killing Jae-han before he died.
Jung-jae breaks away, but Soo-hyun says he was Jae-han's closest friend. On the verge of tears, she asks that Jung-jae tell her something, anything. "Jae-han didn't give up on that case," he tells her, adding that's all he can say.
Hae-young happens to see Kim Sung-bum getting in his car. He recognizes the accessory hanging from the rearview mirror with the car that was leaving Inju Hospital the night Section Chief Ahn died.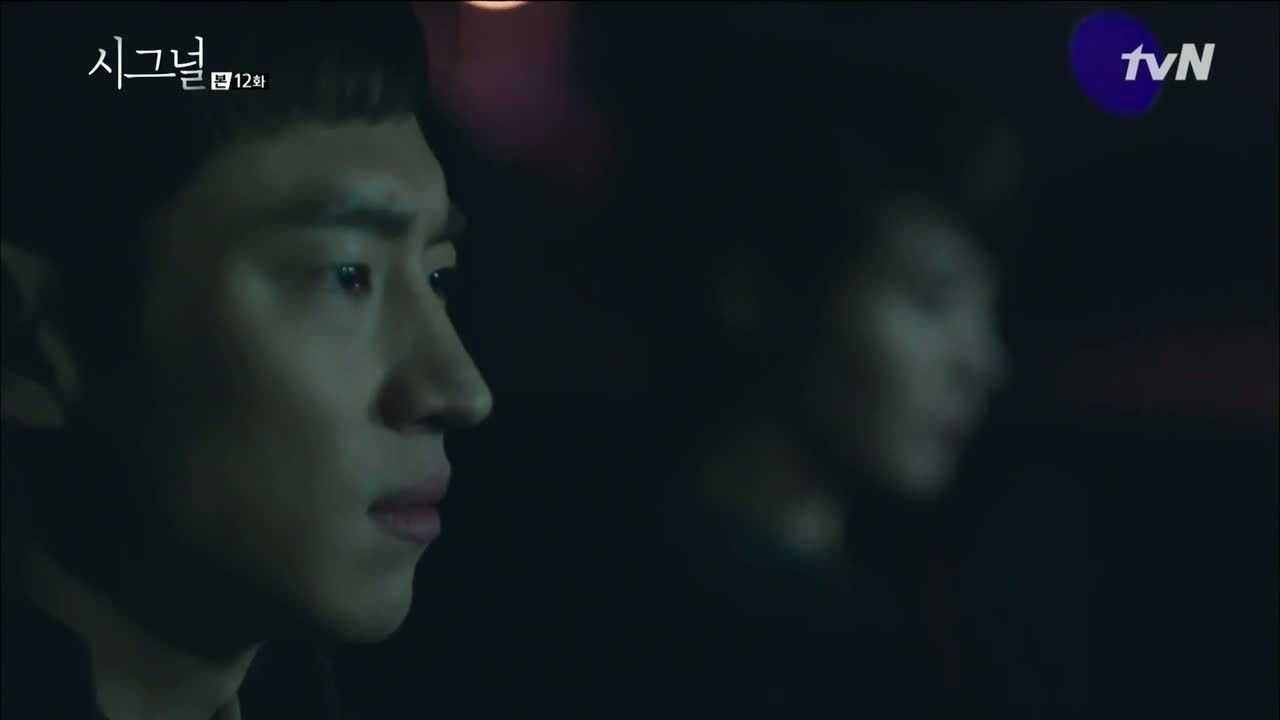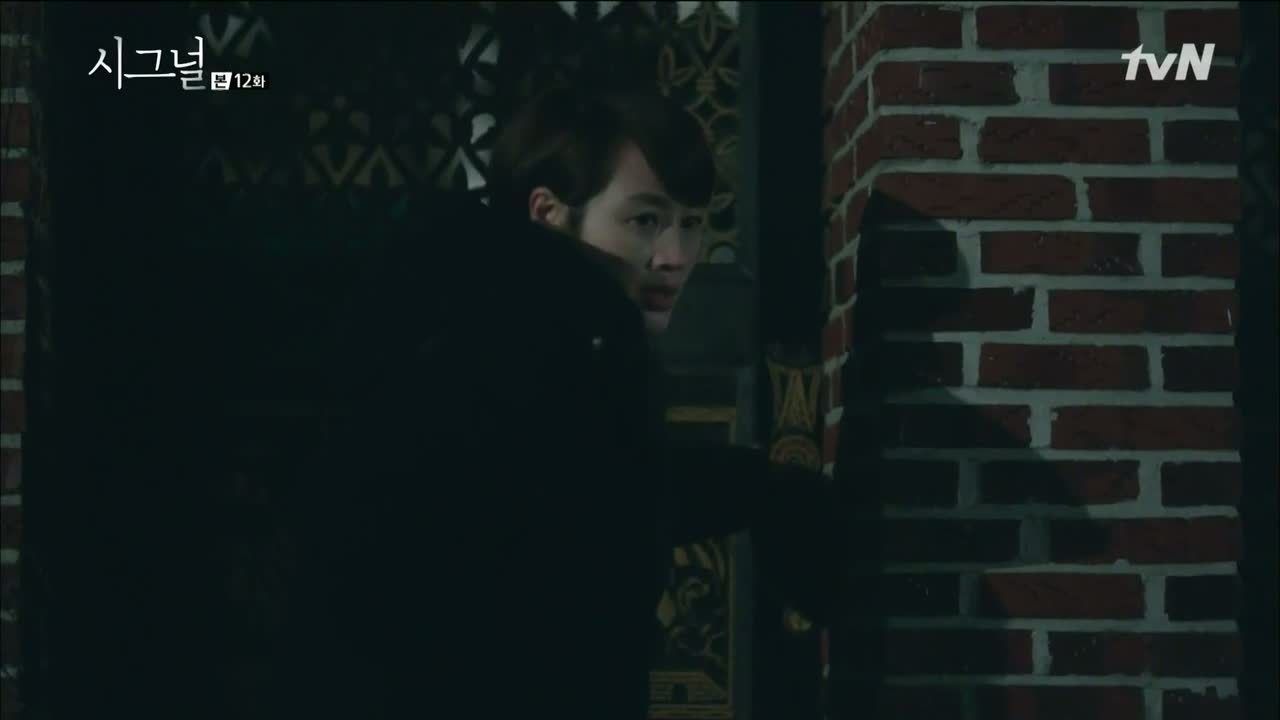 He calls Soo-hyun, and the two head out while he explains that Section Chief Ahn died of a fatal wound that needed a skilled hand to ensure a quick death. This means his murderer has killed before, someone like Kim Sung-bum; however, someone else would've ordered the hit.
Kim Sung-bum doesn't trust others easily, and is cunning enough to make sure he had his bases covered whenever he committed a crime. He probably makes precautions like leaving behind evidence that points to someone else rather than himself.
He'll avoid places where the police will first suspect, so they arrive at a residence in Yeonhui-dong that's been listed under Kim Sung-bum's mother's name since the year 2000. Hae-young's jaw drops when he sees Soo-hyun break her way in, but Soo-hyun says she can get away with it because she's a veteran cop —Hae-young can return with a warrant. Ha.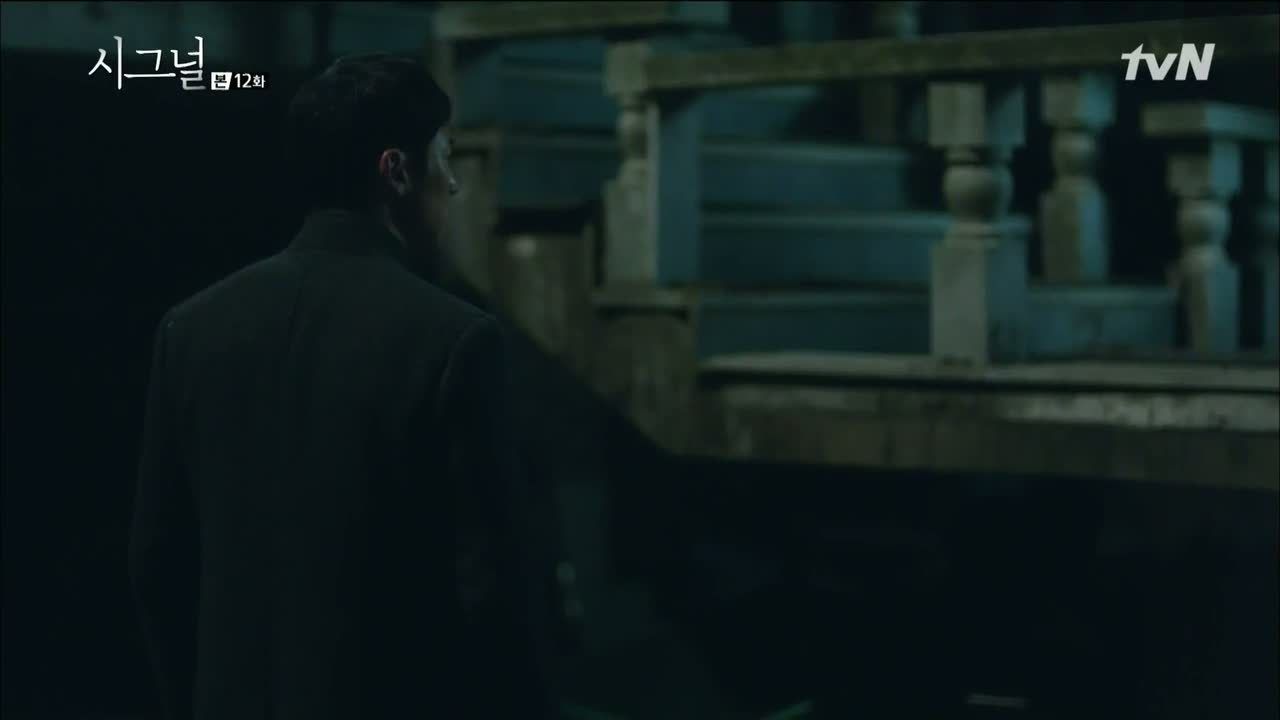 He follows her into the empty, cobwebbed house anyway, informing her that they'll be looking for a safe of some kind. Nothing comes up in the rooms, so Hae-young decides they check out the basement.
They check there too, but find nothing. Oh god, every single moment they check different rooms makes my heart stop, as if something will jump out of nowhere.
As they head back out to the yard, Hae-young notes the stone staircase… and the space beneath it. Oh my god, don't tell me Jae-han's buried under there.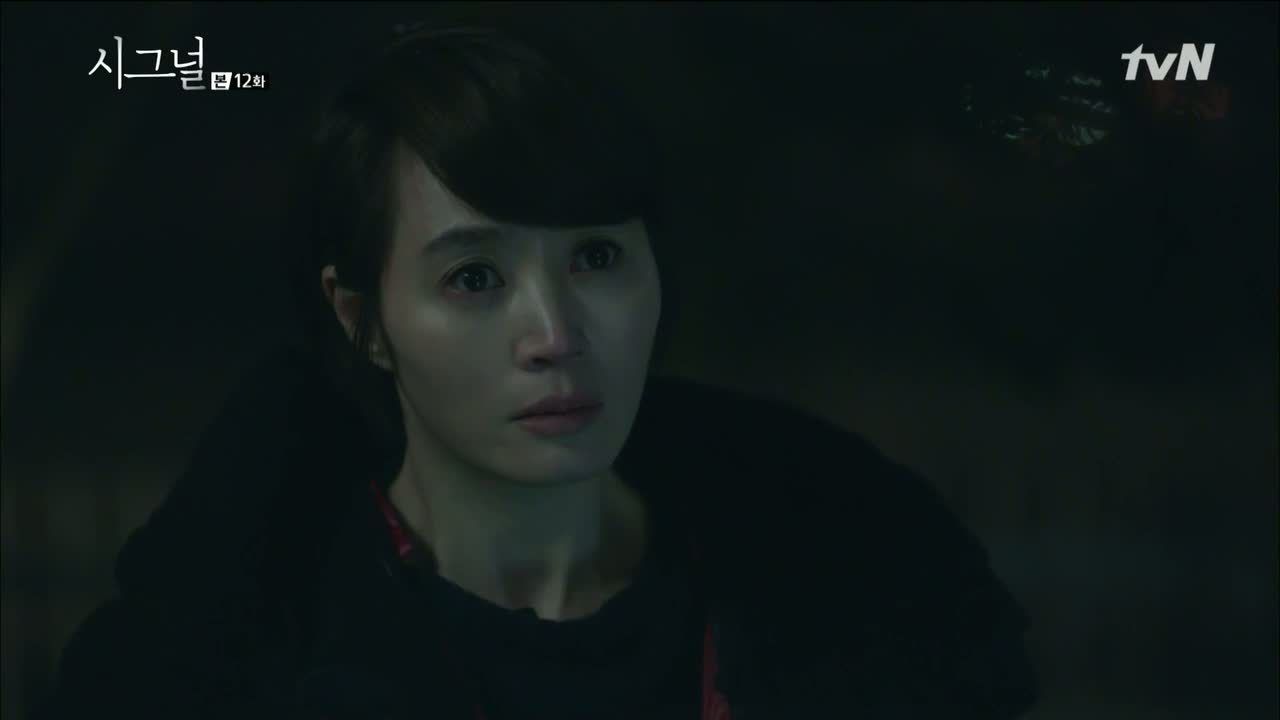 Hae-young wonders aloud why anyone would keep a house for fifteen years and not sell it. He asks if they can find out about Section Chief Ahn's activities following up to his death, which is a job for Detective Kim.
All Hae-young needs to know is whether Section Chief Ahn crossed the Yeonhui-dong toll gate like they did, and is told that he did two days ago. That aligns with Section Chief Ahn's dying words that he was here at this house, so Hae-young grabs a shovel and starts digging.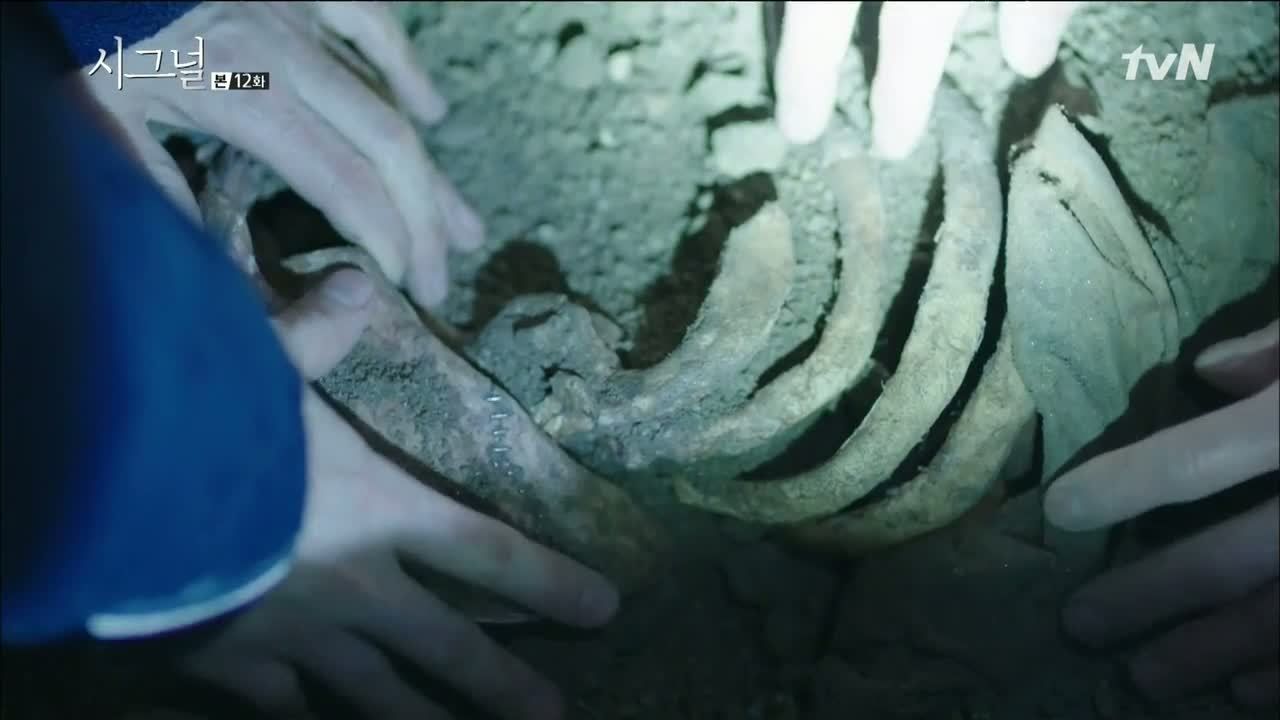 He keeps shoveling until he hits something, then uses his hands to dig deeper. Soo-hyun falls to her knees as Hae-young brushes the dirt away to reveal bone. She starts manually digging too…
… and there it is, a skeleton with a shoulder blade that looks like it was stapled back together. Buried with it is a dusty badge, and tears well up in Soo-hyun's eyes as she picks it up.
Slowly removing it from the plastic casing, her worst fears are realized: it's Jae-han's.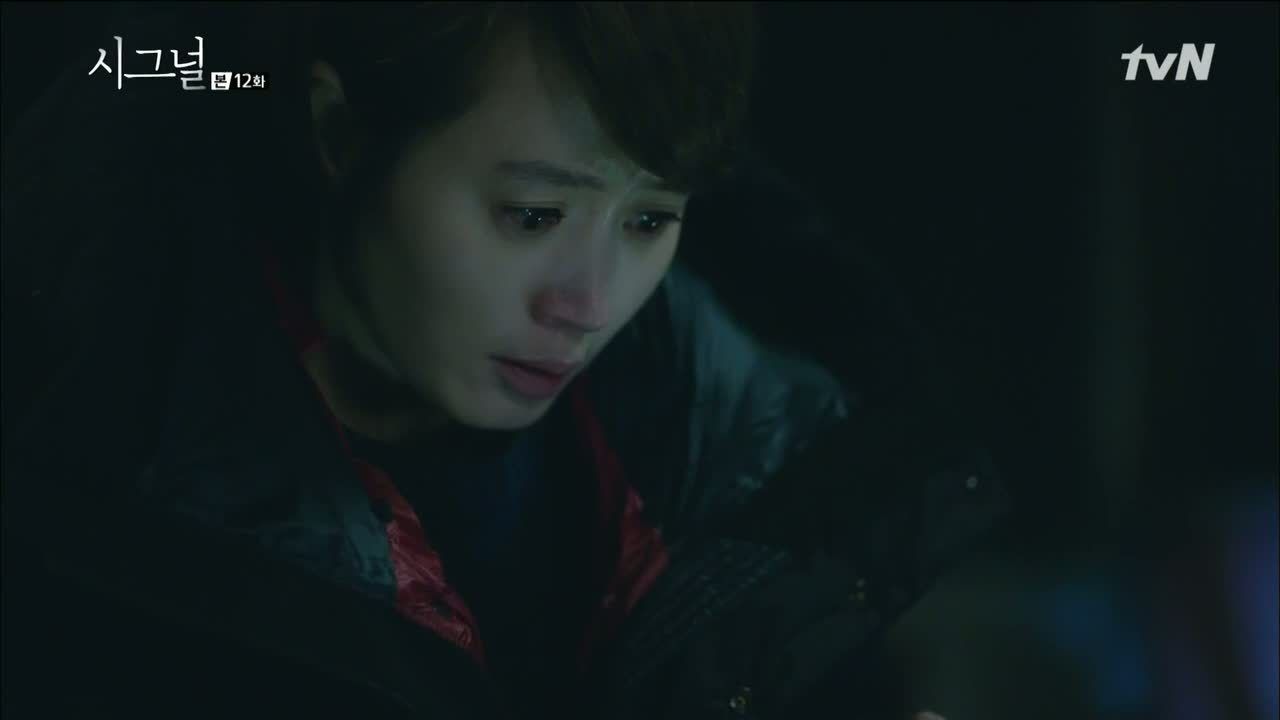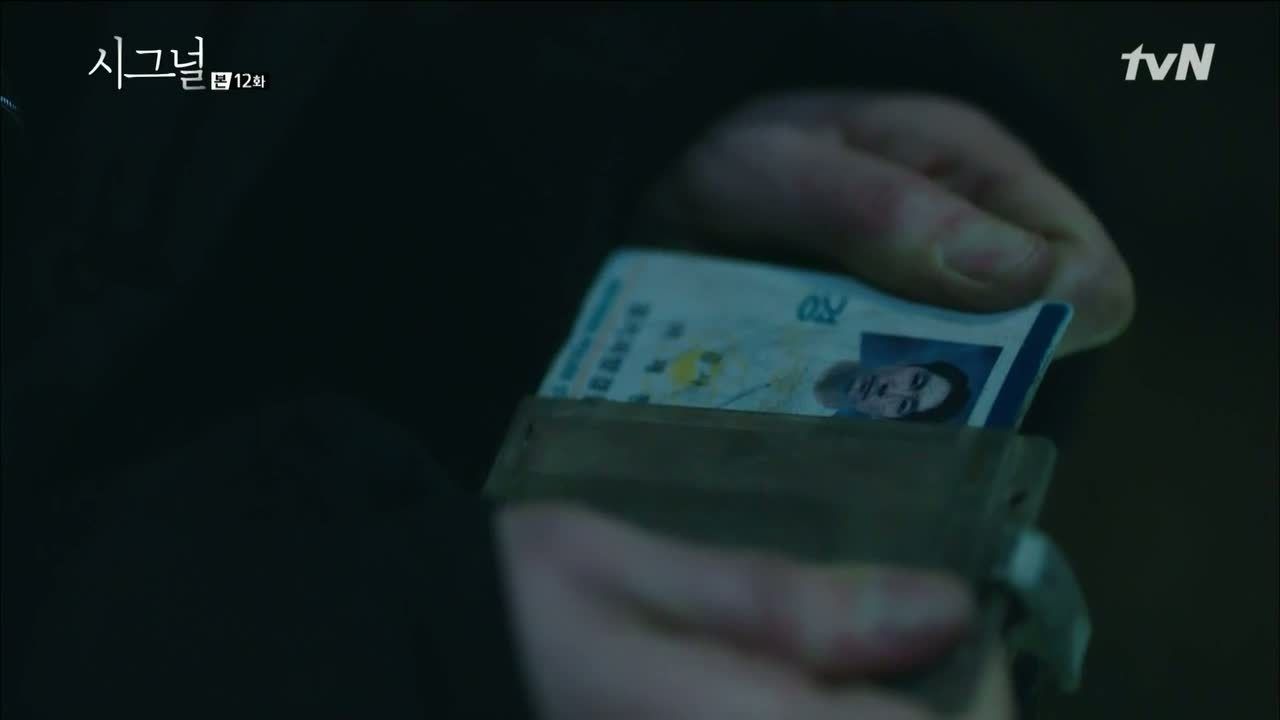 COMMENTS
I have never wanted to see a preview for the next episode so badly than I do in this very moment. The reason why I personally don't watch previews is primarily because I've been burned one too many times before where I see a spliced scene in a preview but then never see it again in the show because it was never broadcasted.
But I must admit that I'm very, very tempted because we're at such a crucial point in the timeline where my curiosity is burning to know more. It almost seems silly to think that neither Section Chief Ahn nor Kim Sung-bum thought to get rid of Jae-han's badge before burying the body, and because I'm not ready to face the truth, a very small part of me wishes that this is yet another body made to look like Jae-han's grave. The more sensical answer, of course, is that Jae-han was buried somewhere no one would even think to look, and it saddens me to think that he lay underground in an unmarked grave for years.
Which brings us back to the case that started it all: 1999, Inju. I confess I'm still trying to pinpoint exactly where everything began. It's possible that the case was compromised when Senator Jang ordered Director Kim to make sure that this case was executed without a hitch, though really we can't be for sure. Even if the pieces of this case have been skewed, Hye-seung's reactions to everything that happens in this case is what breaks my heart. Humiliated by a horrific experience, then having to bear through the investigation that follows, I can only imagine the hellish feeling of how her words are what makes or breaks the case. However, we're still getting her words through a filter, whether that's a list that she wrote, or a tearful confession that aligns with the other boys' testimonies.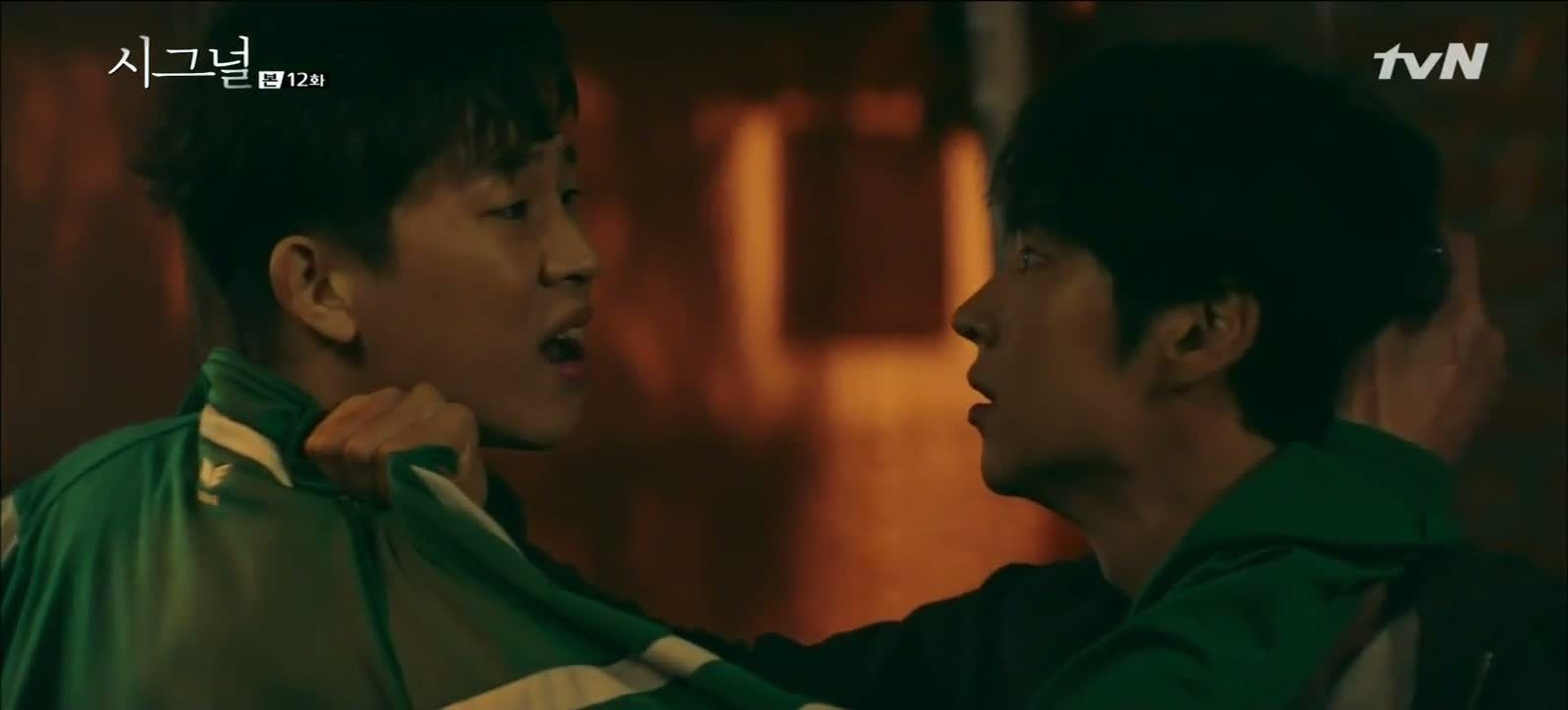 And to that end, I honestly can't imagine that Sun-woo is the two-faced person the other boys claim him to be. From what we've seen, he cherishes his family and was the one who took Hye-seung to a safe location from her alcoholic father. My mind still gravitates to Dong-jin, because while the cops believe he was the post's author, I can't be so sure. The post contained enough clues that pinged recognition with him, but so far he's shared enough to implicate Sun-woo in taking the fall. I can't help but think that the true author would need some knowledge of the larger conspiracy at hand, if only of the numbers listed in the post.
So then I do wonder if it's no coincidence that all seven families work for the cement company, and whether there's a corruption scandal there just waiting to be uncovered. And if that's true, it frightens me to think just how grand of a plan Jae-han is digging into when he knows that a few people have pocketed money in exchange for their silence. (Also, why didn't he try using the prisoner's dilemma to try and find a crack between the boys' testimonies?) The real victims here are the students involved in the case, left to be pawns in a greater corruption, and Sun-woo, the scapegoat of the 1999 case. We know that Jae-han didn't give up on the case either, which makes me wonder how that eventually ties into the very first case we were introduced to: Kim Yoon-jung's kidnapping and murder in 2000.
I am relieved that Section Chief Ahn did offer what he could in his final moments to Hae-young figuring out the truth of the case. Since he's still alive in 1999, there's still a chance that things could change in between then and this present. It's apparent that Section Chief Ahn is already a bit corrupted by the time Director Kim entered the picture, but how great would it be if Jae-han could persuade him to bring the ultimately corrupted cop ever? I know it'd be a tall task, but the sooner I can see the smug smile from using different people as scapegoats wiped off of Director Kim's face, the better I'm sure. Rest in piece, Section Chief Ahn.
RELATED POSTS
Tags: featured, Jo Jin-woong, Kim Hye-soo, Lee Je-hoon, Signal