Dark magic and cursed fates in Mirror of the Witch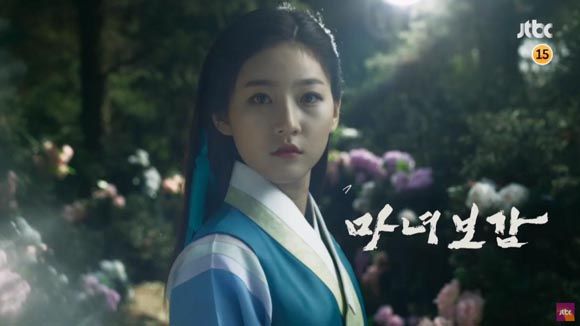 I missed seeing the first teaser for Mirror of the Witch when it came out a couple days ago, but better late than never, right? The teaser is rather short, but it does reinforce my impression of the fantasy fusion historical drama as a gorgeously directed series tinged with a dark feel, which suits its cursed-princess-turned-witch premise.
Interestingly, the property has also put out an official webtoon via the Kakao Page platform; we've seen many projects going from webtoon to drama, but this is something of a reverse scenario, with the webtoon produced as a collaboration project alongside the drama (although the webtoon did technically come out first, releasing on the 15th). The webtoon is framed as a prequel, featuring the characters played in the series by Yeom Jung-ah and Lee Sung-jae in their youths.
In the drama's current-day timeline, Yeom Jung-ah's character is a powerful shaman who possesses strong dark energy, who is connected to the tragic princess (Kim Sae-ron) through black magic. Lee Sung-jae plays the upright man who only uses his powers for good, who clashes with the shaman in his determination to protect the princess. In the webtoon, we'll see how the shaman had no choice but to choose the dark path, which should be an interesting trajectory to watch unfold alongside the drama's full-fledged version of her adult character.
Yoon Shi-yoon is only briefly in the teaser, but we can't forget about him as the series lead, a fictionalized version of famed Joseon doctor Heo Jun, who meets the princess with the frozen heart and falls in a loveline with her.
Also in the extended cast are actors Kwak Shi-yang (Oh My Ghostess), Jang Hee-jin (Village: Secret of Achiara), Lee Yi-kyung (Descended From the Sun), Moon Ga-young (Master of Trade—Inn 2015), and Lee Ji-hoon (Six Flying Dragons). The drama is directed by Jo Hyun-tak of JTBC sageuk Maids and 2013's ghost-seeing cop drama Who Are You, both of which were shot beautifully and well-crafted with loads of mood and style.
Mirror of the Witch held its pre-broadcast prayer ceremony on April 19, and will follow currently airing Friday-Saturday drama Ms. Temper and Nam Jung-ki. It premieres on May 13.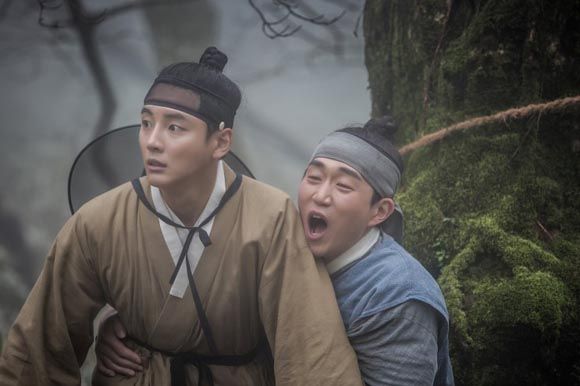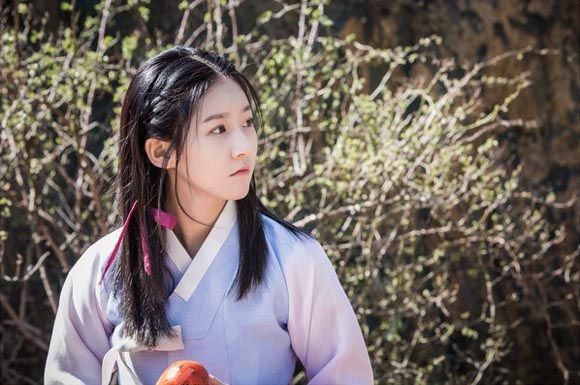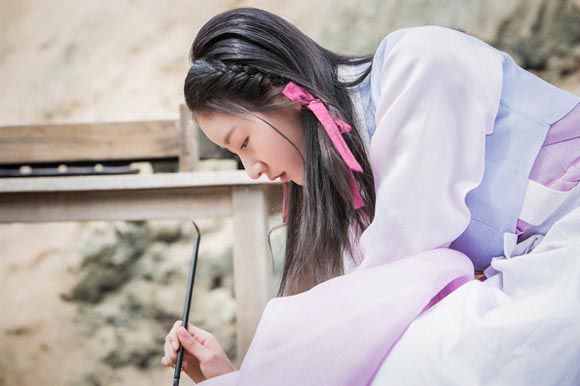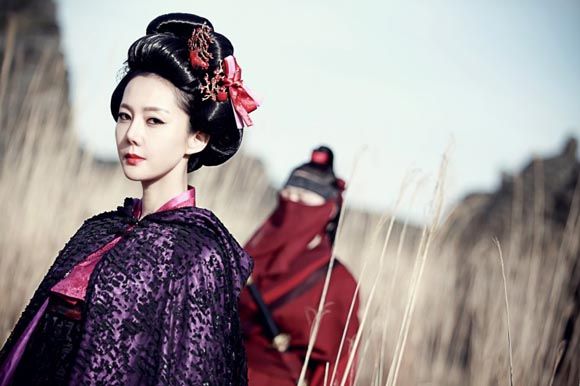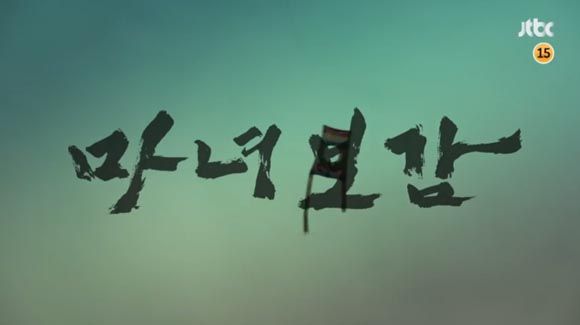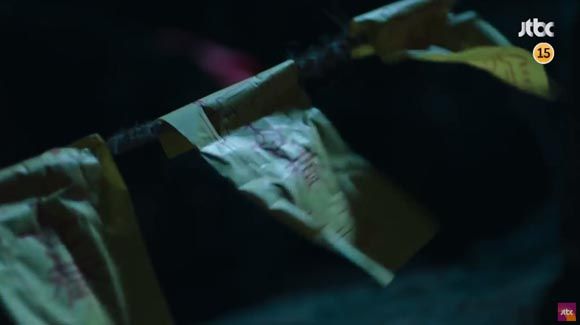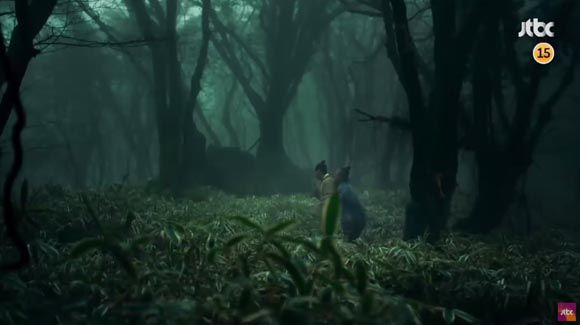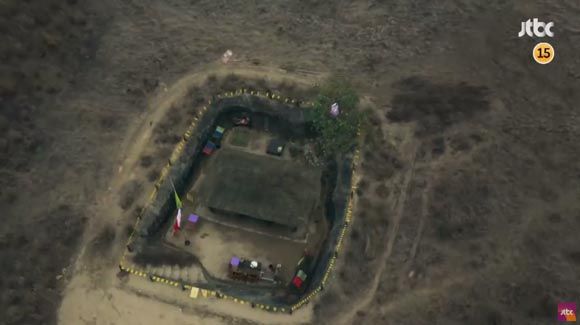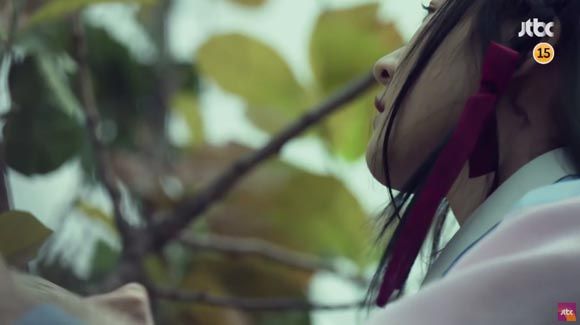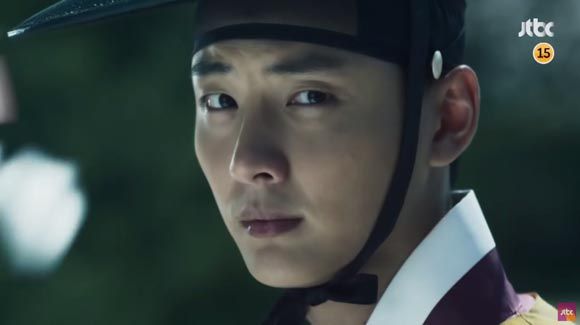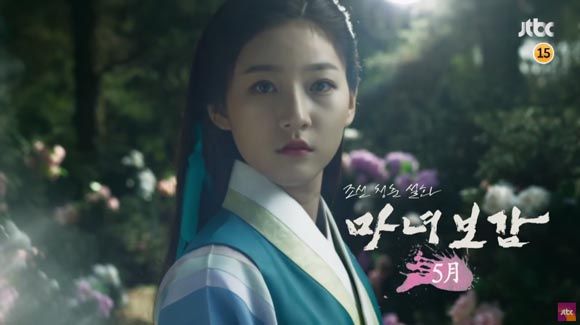 RELATED POSTS
Tags: Kim Sae-ron, Lee Sung-jae, Mirror of the Witch, Yeom Jung-ah, Yoon Shi-yoon