Dear My Friends teases humorous take on growing old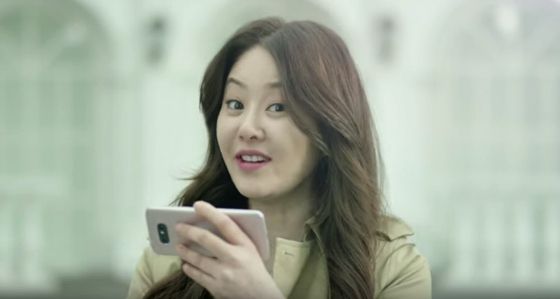 The new Noh Hee-kyung drama Dear My Friends is headed to tvN in May, and I wasn't expecting this, but the teasers are pretty hysterical. The drama is full of respected veteran stars, who all take turns making fun of themselves in the teasers and poking a bit of fun at each other too. The drama's even adopted the word kkondae — meaning a jaded old fogey who does nothing but spew useless advice to the younger generation — and the drama is lovingly calling itself a "kkondae anthem."
The drama is described as a love song to twilight youth, and judging from the massive cast and the previews, it'll weave together multiple storylines about growing old, growing up (or not, as the case may be), and relationships between young and old. Because it comes from writer Noh Hee-kyung (It's Okay, It's Love, That Winter, the Wind Blows), the portrayal is sure to be thoughtful and not your average weekend drama about moms and dads.
In the first teaser, Go Hyun-jung (Queen's Classroom) watches a teaser-within-a-teaser naming all the huge veteran actors in this drama, and she scoffs, "Who'd be interested in stories about kkondaes?" In the second teaser, Kim Hye-ja (Unkind Women) and Na Mun-hee (Feel-Good Day) pack up for their big Thelma and Louise road trip. Na Mun-hee says even if she dies, she'll die on this road, and Kim Hye-ja says she's with her till the end. They take off, and then about two seconds later, the car comes to a screeching halt and Kim Hye-ja says, "I have to pee." LOL.
Then in his teaser, flower halbae Shin Gu (Grandpas Over Flowers) watches that last teaser and says those grandmas are farting nonsense… and then farts. My favorite part is that he's sitting there drinking soju called "Like a Kkondae," a parody of the real soju brand "Like the First Time." The fourth teaser opens on drama moms Go Du-shim (Strange Daughter-in-Law) and Park Won-sook (My Daughter Geum Sa-wol) partying it up at a nightclub, which fades into what they're actually doing — dancing around in the kitchen while throwing confetti. They shout, "What do you know about kkondaes?"
Yoon Yeo-jung (Wonderful Season) gets the best storyline alongside Joo Hyun (Heart to Heart) in the last teaser: They're on a date, and after she coyly wipes the ice cream off his lips, he drops the next scoop in his lap and they get all flustered. She wonders in voiceover: "I'm turning 70 the day after tomorrow. Will I be able to lose my virginity?" We'll be rooting for you!
Co-starring are It's Okay alums Jo In-sung, Sung Dong-il, and Lee Kwang-soo. Dear My Friends follows Memory and premieres May 13.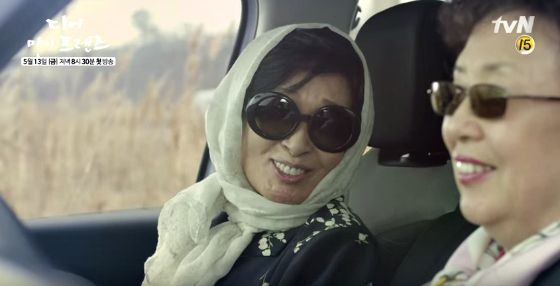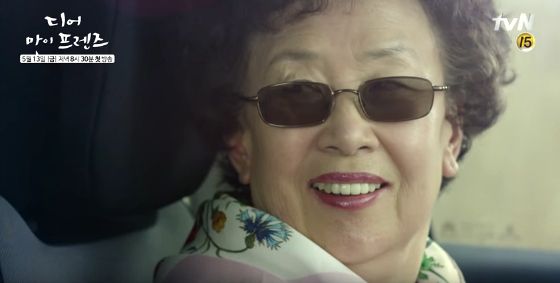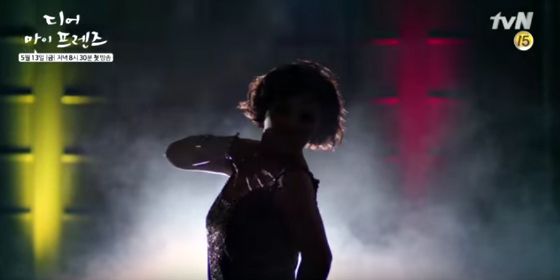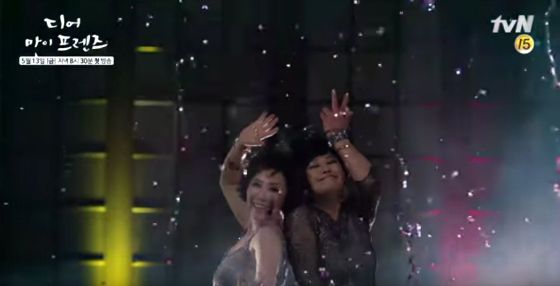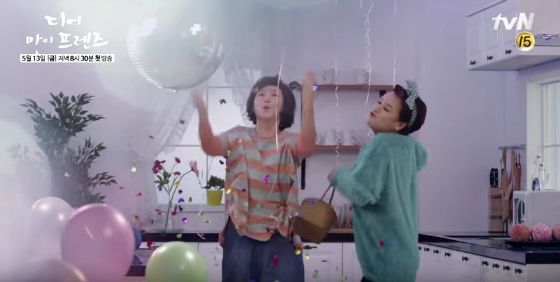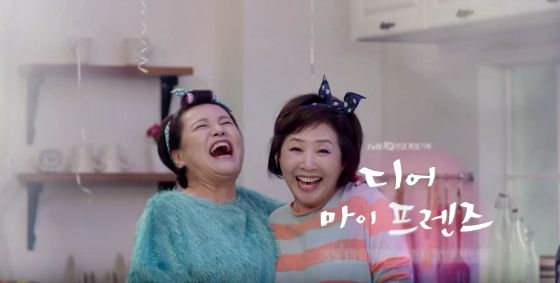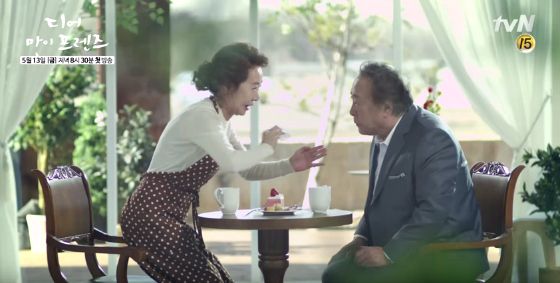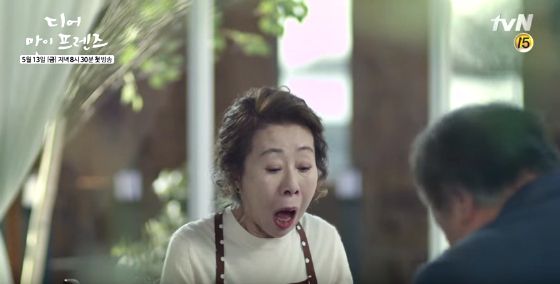 Via Ten Asia
RELATED POSTS
Tags: Dear My Friends, Go Du-shim, Go Hyun-jung, Kim Hye-ja, Na Mun-hee, Shin Gu, Yoon Yeo-jung