Meet the beautiful knights of Hwarang: The Beginning
You know what, I was wrong. Really wrong — to believe that Park Seo-joon (She Was Pretty) was good-looking in only a quirky, unconventional way, and not at all the pretty-boy way.
Because looking at these freshly released promo images for KBS's upcoming drama Hwarang: The Beginning, I found him fitting right in to the role of a Silla-era "beautiful knight" (a literal translation of Hwarang), albeit nearly unrecognizable in the sageuk getup. (I kept looking for him, wondering which one he was!)
But I present to you Exhibit A:
Hwarang: The Beginning features a central cast of six Hwarang warriors — Silla military bands that were comprised of young men known for, among other things, being beautiful — led by Park Seo-joon playing a character named Moo-myung. (That seems to be a popular naming choice in sageuks, in that it means Nameless and gets to sound cool.) He approaches life with a "you only live once" mentality that gives him the relentlessness of a dog and the free spirit of a bird.
He'll fall into a loveline with our heroine Go Ara (You're All Surrounded, who'll play a woman named Aro (that'll be easy to remember) whose parentage is half-lowly and half-royal, with a frank, straightforward personality. He starts out wanting to protect her, which turns to love.
Park Hyung-shik (High Society) forms a love triangle with Park Seo-joon and Go Ara, playing a man who "takes off the fate of a faceless king." His King Jinheung character ruled Silla from 540 to 576 A.D., and takes on a secret identity to keep himself safe from the threats on his life. He's a lonely soul, not trusting others easily and keeping his true self concealed, making him a sensitive and prickly addition to the Hwarang gang, although he will gradually transform into a strong man and leader.
Min-ho (Because It's the First Time) plays an aristocrat born with a silver spoon in his mouth (well, the metaphor is golden spoon in Korean), and is described as hot-blooded and chivalrous. He's called a playboy by everyone, but is actually a pure-hearted young man who's devoted in love to one woman.
Do Ji-han (Basketball), meanwhile, is the cold-blooded one of the group, having been taught politics from an early age with an emphasis on seeking power. Though he's intellectual and competitive, in the face of a fateful love, he can abandon that coldness. (So are all the men going to be leveled by romantic love in this drama?)
Jo Yoon-woo (I Order You) is the one with a beautiful exterior and mysterious aura — and an unexpectedly sharp tongue — meant to incite our curiosity. And rounding out the group is V of idol group Bangtan Boys (BTS), the maknae of the group who's described as "fresh and clear like a ray of sunlight." Resident puppy, check.
Looks like a pretty diverse mix of personalities — it's almost like a sageuk boy band, brought together to cover as many fan tastes as possible. Hey, not that I'm complaining about lots of pretty boys. They're pretty for historical accuracy! It's not at all about me being shallow at all, nope.
Hwarang: The Beginning will be entirely pre-produced and will air on KBS later this year, though a timeslot has yet to be assigned.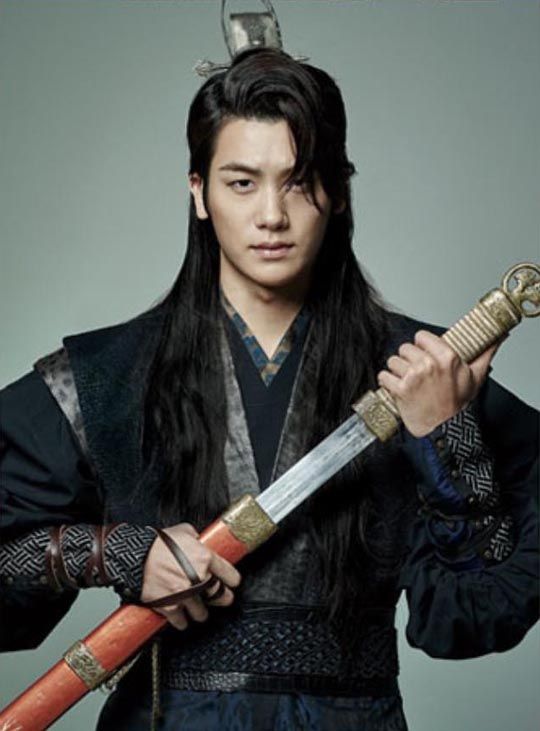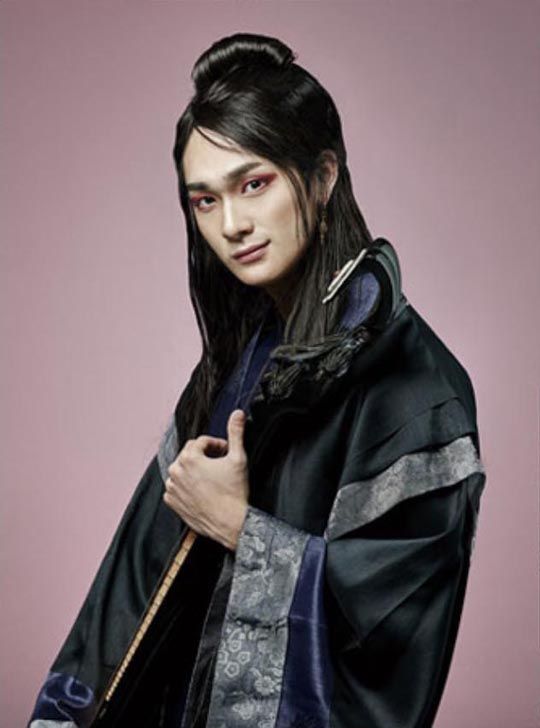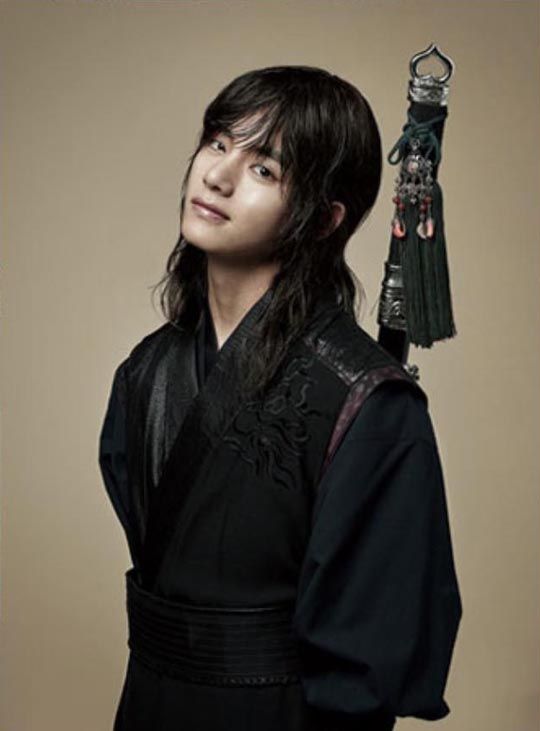 Via IS Plus
RELATED POSTS
Tags: Do Ji-han, Go Ara, Hwarang, Jo Yoon-woo, Min-ho, Park Hyung-shik, Park Seo-joon